Anxiety
Complete Self-Help Guide: Social Anxiety Activities To Get Better
Last Update on December 12, 2022 : Published on December 13, 2022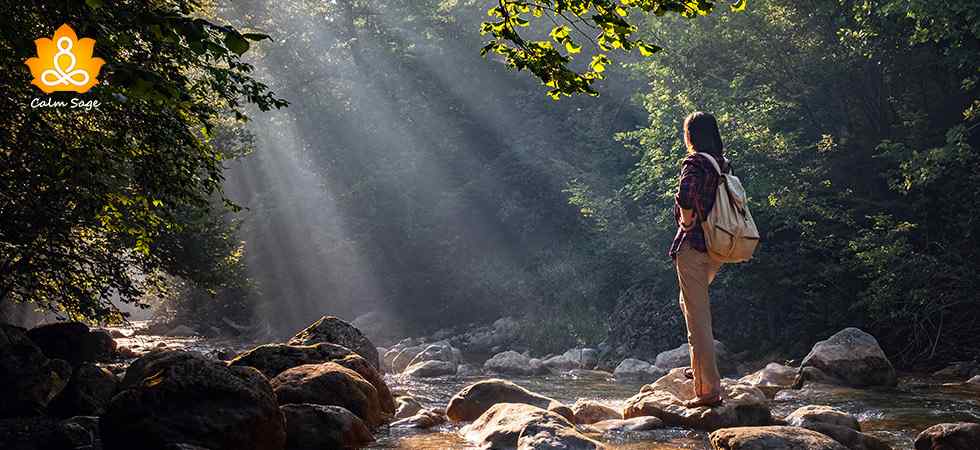 Living with social anxiety can be tough especially when the holiday season is around the corner. Social anxiety triggers the fear of rejection, criticism, dizziness, trembling, and whatnot! But, do you know that the levels, signs, symptoms, or triggers related to your social anxiety can be controlled or managed before they start impacting your day-to-day life? There are various self-help strategies approved by therapists that can help learn to live with social anxiety in a healthy manner.
Such self-help strategies are also referred to as social anxiety activities. These activities are effective because they are combined with the principles of cognitive-behavioral therapy (CBT).
Social anxiety activities help in challenging our anxiety and can also help in maintaining friendships, building a career, finding work, and other aspects of life. In this blog, I have mentioned social anxiety activities for everyone based on self-help and the principles of CBT.
Self-Help Activities for Social Anxiety
In this blog, self-help activities for controlling or managing the triggers or symptoms of social anxiety are drawn from the effective components of traditional treatment approaches. These activities cover the general aspects of thought reprogramming, fear exposure, relaxation, and more.
1.  Get yourself out and beat the blues
If you are suffering from mild social anxiety, you can definitely try this out! We all can relate that we are in a rut most of the time… what if I tell you to get out of the rut and do something. It is really important to get yourself there and face your fears.
2. Ask for support whenever required
Do not wait for the symptoms to get worse, you must learn to not suppress your feelings and ask for help whenever you feel like it. If you are not ready to talk it out in front of a support system, you can directly reach out to a mental health professional.
3. Maintain a journal
Maintaining a journal is one of the best ways to track your progress. It allows helps in recognizing your thoughts and experiences. Start journaling to avoid negative-thinking patterns and old habits.
4. Focus on your overall health
The best way to overcome the triggers related to social anxiety is to start taking charge of everything. Therefore, begin with your body and do everything that benefits your overall health. Focusing is the best way to reduce anxiety.
5. Set goals for yourself
If you have not set goals for yourself yet, don't worry, you can do it now. Start writing your goals down a piece of paper so that you can make them a part of your habit and work on achieving them.
6. Congratulate yourself and prepare yourself to face more challenges
Other than meeting new people and talking to them, you are really great at a lot of things. Therefore, start feeling good about those small accomplishments so that you can feel better and build strength to face challenges in your life.
7. Become your own fan
Clearly, no one can be available to look out for you every moment. Therefore, start making your own decision, guide yourself, understand your struggles, and face your fears. Become your own advocate. It will help in understanding the real value of being true to yourself.
8. Seek advice from yourself
Whenever you look for guidance, ask your inner critic and positive critic. They are the only honest and best advisors that can help you in the tough phases.
9. Cherish solitary life
If you are struggling with social anxiety at the moment, you must look at the bright side of solitary life and start working on yourself. Recharge your emotional battery and make self-aware and healthy choices for yourself during this time.
10.  Start saying "no"
If you are an introvert with social anxiety disorder, stop others from making unrealistic demands of you and start taking a stand for yourself. Learn assertiveness and learn to say "no."
PS: Assertiveness is not about replying aggressively; instead, it is about being clear about your needs.
11.  Embrace your imperfections
It's completely okay if you are not good at talking to people or if you fumble whenever you speak! Do you know that social anxiety and perfectionism go hand in hand? Start working on your mental health and always remember, being imperfect is completely okay!
12.  Take a vacation
As the holiday season is around the corner, if you are stuck in a socially anxious mindset, it's okay! Try taking off for a day or two, change your scenery and immerse yourself in a small trip or vacation.
13.  Read a self-help book
Self-help books are one of the best ways to put yourself on the road to recovery, improvement, and progress. They can really help us in living well with social anxiety and can also motivate us to bring small changes in our life.
14.  Look for social anxiety self-help resources
If your anxiety is intense right now, you can control it right now by doing things that you enjoy. You can take the support of online self-help resources like workbooks, information sheets, or worksheets to beat the blues.
15.  Bring positive changes in yourself
Start figuring out what changes you can do to control or manage your social anxiety on a permanent basis. Stop looking for temporary changes; instead, try to develop social skills slowly to empower yourself.
16.  Conquer your fears
Stop thinking that you can't achieve your goals only because you have not mastered the skill of public speaking yet. Start working on your fears, focus on your strengths, and stop procrastinating!
17.  Reward yourself and enjoy little things
Whenever you achieve a goal (be it small or big), try to reward yourself so that you can self-inspire yourself to do better. Start enjoying little things so that you can actually get a hold of your decision-making skills.
18.  Try herbal supplements
Whenever you feel anxious, you can try herbal supplements to relieve anxiety and stress instantly. There are many herbal supplements available in the market that do not have any side effects as they are regulated by the Food and Drug Administration.
19.  Challenge your negative thoughts
Suppose, you are working at a job wherein you are not getting a chance to show your skills and talents, now what you're going to do? Do everything to show your skills or sit silently? Well, if you really want to achieve something, you will have to break the ice and challenge your negative thoughts to showcase the real you.
20.  Appreciate what you have
Just because you are socially anxious, does not mean that you are good for nothing. There are other things as well which you can be grateful for! Express gratitude and keep building your strengths.
21.  Focus on getting the right amount of sleep
Whenever you get anxious, make sure you're eating the right food, focusing on mental health, and getting the right sleep. Lack of sleep can exacerbate your anxiety therefore, allow yourself to rest.
22.  Laugh and stop worrying
Sometimes, it's okay to laugh without any reason or have fun without any reason. Allow yourself to laugh openly and forget your worries!
23.  Think less, work more!
Well, it's time to act and not get into a rut! Clearly, negative thinking is not going to help you in any way. Therefore, try to think less and work on achieving your goals more and more.
24.  Join a support group and share your experiences
If you want to share your thoughts with someone who can understand you deeply, join a support group for social anxiety. You can share your valuable experiences with others so that you raise more awareness of the related problems of social anxiety.
25.  Speak it out
In order to master the skill of public speaking or to face your fear, start speaking about your experiences more and more. You can join Toastmasters International. It is a group that helps people overcome speech anxiety and public speaking skills.
26.  Do something exciting
If you are feeling anxious right now, try doing something that excites you. You can try coloring a book, listening to music, dancing to motivational songs, or whatever makes you happy.
27.  Sign up for a cause
The best way to reduce the symptoms of social anxiety is to sign up for a cause that you are interested in. Keep visiting the cause during the season, it will encourage you to speak to the people and support them more in all possible ways.
28.  Strike up a conversation
If you feel comfortable or energetic to do something new today, try starting a conversation with a stranger. You can simply start by passing a small smile and saying hello. It might look anxiety-provoking but trust me this way works most of the time.
29.  Stop complaining and start working
If you are looking forward to working on your goals and keep on blaming your anxiety for not being able to achieve them, stop doing that. Start making a plan of action and work on your goals before it gets too late.
30.  Look for a life coach
If you are not able to achieve the above-mentioned ways in any which manner, you can try looking for a life coach. A life coach can help you reach your goals with proper guidance and coaching. They cannot help you in overcoming your social anxiety, but they can suggest some effective ways to identify or achieve your goals with social anxiety.
31.  Turn your weaknesses into strengths
If you are in a rut right now, you don't have to waste time thinking that you lack many of the required skills. Try to look at the bright side and start embracing your strengths to showcase your inner skills and talents.
32.  Work on your relationships
This holiday season I urge you to work on your relationship skills. It's high time to avoid the triggers therefore, take an initiative, send an invite to do something together, and work on improving your relationship with your friends, relatives, family members, and loved ones.
Recap
This self-help guide for social anxiety is specially created to break yourself free and live life positively. No matter which self-help strategy you're going to pick, I bet you will be able to get ahead of social anxiety effectively. Simply, try to:
Trust the process
Enjoy the progress
Begin with small steps
Don't worry about reaching goals
Look after your actions
I hope this blog helps you with the best and most effective social anxiety activities. Comment down and share "which tip/tips you are going to pick for dealing with social anxiety at the moment?" For more such content, connect with us on all social media platforms.
Thanks for reading!
Happy Holidays!