Mental Health
4 Issues That Show Up During Relationship Counseling In Holiday Season
Last Update on December 7, 2020 : Published on December 7, 2020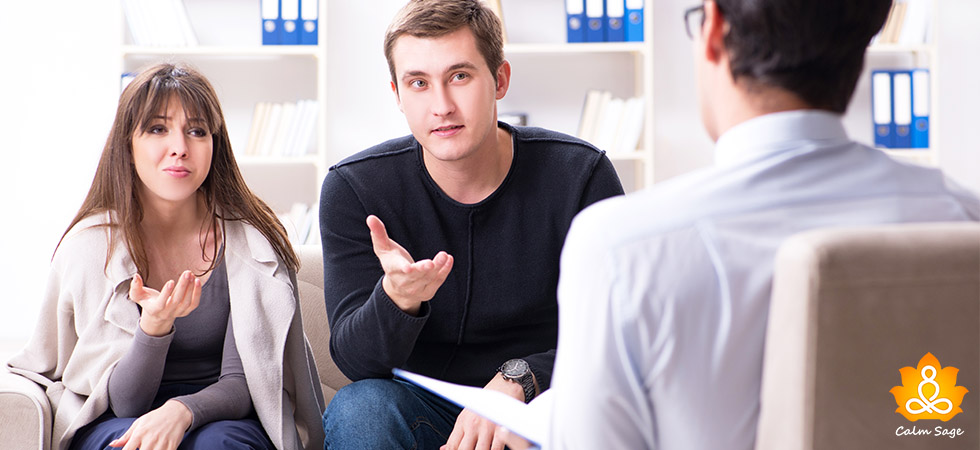 Your busy schedule, responsibilities and workload doesn't let you feel the closeness of your partner in a deeper aspect. But then holidays are here to come a little closer! Christmas and New Year give us a special time with each other. However, the season may become a problem between many couples because of the disagreement on certain conditions, enlarging fights in near future.
The good news is that these concerns are not limited to you alone and often appear in between many couples. The issues mentioned in the blog are extracted from the experts when they were providing counseling for relationships. To resolve them and have a happy holiday season, let us find out the issues that could be the reason for bitterness between you two and possible answers therewith.
Common Issues During Holidays When Counseling For Relationship Is Going
Issue 1: Whose Family Gets To Come This Holiday Season?
Many couples go through explosive fights amongst themselves while deciding whose parents would be invited. The situation becomes complicated when children come into picture and which set of grandparents will they be meeting this time. Now if any of the one individual feels that his or her parents are not given enough time, attention and importance, they may feel insecure in a relationship.
The person who is more self-centered amongst the two would try to make the whole holiday season about themselves and wish to invite their parents again and again.
Issue 2: How Much Money Should Be Spent?
As we know that partners may have different spending habits, forming a budget and sticking to it could be an issue and it often shows up during counseling for relationships. It is a little easier for couples to maintain a budget and spending without children. But as children enter into their lives, money and arguments become a stressor.
Issue 3: How Much Socializing Should Be Done?
Often couples find it difficult to decide the optimum amount of socializing. For example, extroverts want to go out, meet friends, have parties whereas the introverted person wants to tuck inside the sheets and watch Netflix. This hussle between the two individuals becomes a reason for conflict. This issue with couple counseling often shows in the office of therapists during holiday seasons.
Issue 4: Which Holiday Must Be Focused?
When couples belong to different regions, religion or ethnicity, it becomes typical for them to decide which holiday shall be focused. For example, Christmas and Hanukkah come at the same time. Now one person may be Jewish and other be Christian and they can have a fight over which holiday should overlap with another. Not a very huge deal but it becomes one in certain situations.
What To Do?
If you are already aware of the issues that often show up during relationship counseling, you can follow certain tips to maintain the healthy relationship between you two.
Communicate more: Before the holiday season approaches, sit and talk about your expenses and plan in advance. Be honest with each other, listen and be empathetic.
Self care: It is important to take care of yourself as well as your partner during the holiday season. If you express your gratitude to each other for every big or little thing, you can have a better relationship in future. Go into nature, exercise or plan a short drive altogether to revive the relationship.
Share your issues during couples therapy: If your problems are rising and solutions are not yet in your hand, look for couples counseling (ReGain Counseling) and go for therapy together or individually.
Wrap-Up
We hope that these issues that come when therapy during relationships are going can alarm you to take appropriate steps in future. Holiday seasons are great to enjoy with your family, so avoid spoiling the fun and rather be patient towards each other.
If you wish to connect with a relationship counselor and enjoy a great time with your loving partner, message us at info@calmsage.com today!