Relationship
How To Stop Being Insecure In A Relationship?
Last Update on August 4, 2021 : Published on August 22, 2020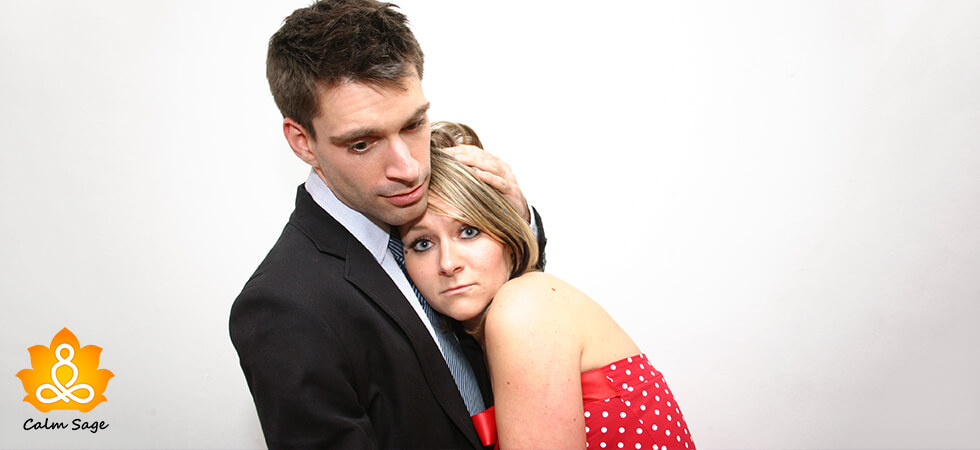 If you have landed on this page then Relationship insecurity must be threatening you in some way or another. Your partner may think that you are 'needy' or turning 'insane' but the only reason behind the scenario is fear of being abandoned by the love whom you actually breathe for.
Well, you can calm down and understand that you are not alone in this. We all have been there once. So what could be the reasons for feeling insecure in a relationship?
Well, it could be the lack of self-confidence, your inability to discuss relationship problems with the partner, fear of an unknown person, or all your needs are going past your head.
This insecurity leads to conditions like emotional trauma, overthinking, constant crying, pleasing your partner more than ever, or not giving them enough space to breathe. Although you might be understanding that this behavior will only cause destruction, your mind has taken control of you. (And it's not your fault!)
As a result, neither you are able to express your emotions to your partner completely nor you are able to cope up with anxiety, anxiousness, and other depressive states that follow.
In this blog learn how to deal with insecurities in a relationship and stop feeling jealous of them.
Also Read: Relationship Anxiety: Why Do They Occur & How To Overcome It?
5 Ways to Stop Feeling Insecure in a Relationship:
1. Combat Overthinking
When you overthink about a particular situation repeatedly and keep continuing the same pattern about where your partner must be or why is he not replying to the text yet, it can threaten you in the long run. But remember that more the stories you associate with every incident, you are harming yourself with stress.
So, bring yourself in reality and stop getting consumed in this cloud. Keep yourself busy with other activities and make sure that you are being mindful during the phase.
2. Beware Of Your Feelings
If you have started dating recently, there is a rush and excitement, which is obviously natural. But is it really love or are you with 'The One'? Instead of falling or attaching yourself too quickly to the person, wait and embrace the process. You will soon realize if you should actually be with the person or not.
Once you figure this out, You will no longer be jealous or insecure in the relationship because of the trust and love that you share at the moment.
3. It's Not About You Only
Your partner doesn't want to go out for dinner tonight or he simply wants to play games on PlayStation tonight, it doesn't mean that it always has something to do with you. Instead of being self-centered or assuming random things in your mind, try understanding his actions by being present for them yet staying calm. Understand their tone, gestures, postures, and activities and find what they are going through.
Make sure you don't keep asking them 'What is your problem' or 'what are you thinking' continuously but give them a certain space so they open up by themselves slowly.
4. Balance Each Other
Both of you are meant to balance each other's polarity. Whenever you bring any negative thoughts like 'Is he cheating on me' or 'I bet he will stop talking to me one day, it only attracts negativity around you. If you want to balance out things without feeling insecure in a relationship, you need to take control over your thoughts and turn them into a positive affair.
'He is mine and I am going to help him with his problems' could help in sustaining your love. In fact, you can try using visualization techniques to imagine a beautiful life together.
5. Depend On Yourself To Make This Relationship Beautiful
Many Relationship therapists have explained in one way or another that you need to love yourself before loving someone else. It is the same as arranging a party at home and the house is all in a mess. You don't want that, right? So now imagine that if you become insecure, how you will manage to make it a long-lasting relationship.
The only way out is taking responsibility for cutting out stress within you as well as increasing satisfaction amongst both of you. In fact, we recommend you to get into meditation or even ask your partner to join in. Moreover, small gestures like cooking a nice meal or playing UNO together before hitting bed fills you with positive hormones.
"Laugh Together, Last Together"
We are sure you have an idea about how to stop being insecure and jealous in a relationship and starting from today, you will drop all the negative thoughts to take a beautiful road. Promise that you will be empathetic to your partner and make the world a better place for both.
Although if your relationship is still rocky with possessiveness or other issues, consider joining online relationship counseling programs where experts help you to deal with insecurities in a better way.