Regain Counseling: An Honest Review of The Renowned Couple Counseling Service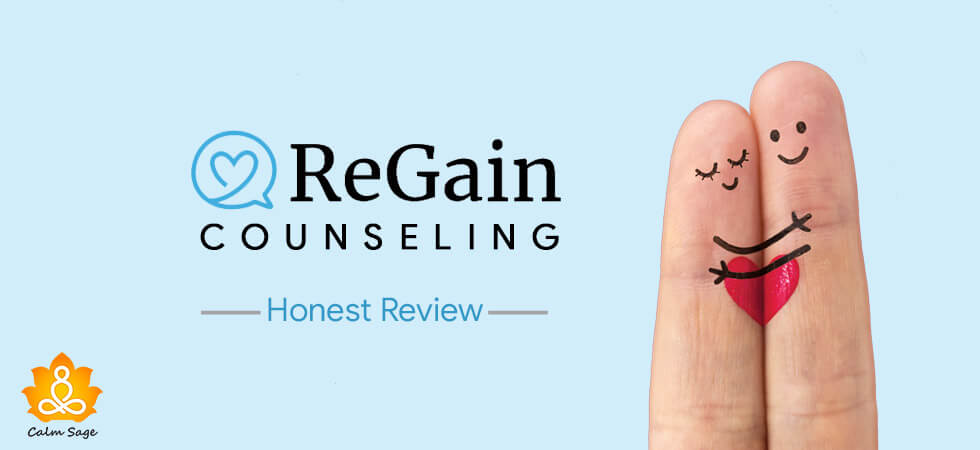 Relationships are not a smooth line! It has its ups and downs. While some sail through it efficiently with their coping skills, some might need that extra help to drift swiftly through it. Often we look for friendly advice when we face any hiccup in relationships, while it might give us temporary relief it does not work as a permanent solution.
Also Read: Top 10 Online Therapy and Counseling Programs 2020
For permanent solutions and important changes one might have to take one step further that is by taking therapy for the same. Well, don't worry you can access relationship counseling at the comfort of your couch. Yes. You can work on your relationship and issues related to it without any hassle through one of the leading couple counseling services- ReGain.

But how do you know if it is worth giving a try or not? So here we are with an honest and descriptive review of ReGain, to help you make the right choice.
Let us begin…
Regain Counseling Complete Overview:
Regain is a couple counseling platform with a mission to provide support to couples and individuals. It helps an individual build and implements coping strategies in their life and relationship.
What makes Regain unique?
One feature that sets apart Regain is its blog section. These blogs provide relationship advice in the form of short articles. They are precise and informative, giving you crucial insights about the relationship.
Also Read: Signs Your Relationship Needs Couples Counseling
Issues Resolved Through Regain Counseling
Through Regain Counseling, different relationship-based issues can be resolved. Some of the issues that are addressed and resolved by Regain are:
Martial issues,
Relationship challenges,
Intimacy issues
Overcoming conflicts,
Preventing separation or divorce,
Guidance through separation or divorce,
Personal struggles,
And other relationship issues.
Service offered at ReGain.
Regain counseling offers unlimited messaging and weekly real-time counseling sessions. You can choose between live chat, phone call, or video call. You can also schedule counseling sessions as per your convenience with or without your partner, where and when you want it.
Also Read: Top 9 Couples Therapy Exercises To Try At Home
Pros and Cons of Regain Counseling:
Regain Counseling definitely excels in its services, but it also has loopholes. We shall consider both sides to have a complete picture of this online counseling platform.
Pros:
The platform is dedicated to relationship counseling, and the professionals are experts in the field.
If you want to add your partner to the therapy, it does not charge extra (which makes it cost-effective).
Video sessions are encouraged.
An individual takes a thorough questionnaire into account that assesses his relationship closely.
The platform is easy to use and is available in website and app format as well.
Couples can attend therapy together, even if they are not physically in the same place. Although this feature is available for message texting purposes only.
Cons:
The couple and therapist can't connect together through video calls (the option is not available as of now).
On some occasions, the response time from the counselor can take longer than usual.
Sign-Up Process at Regain Counseling: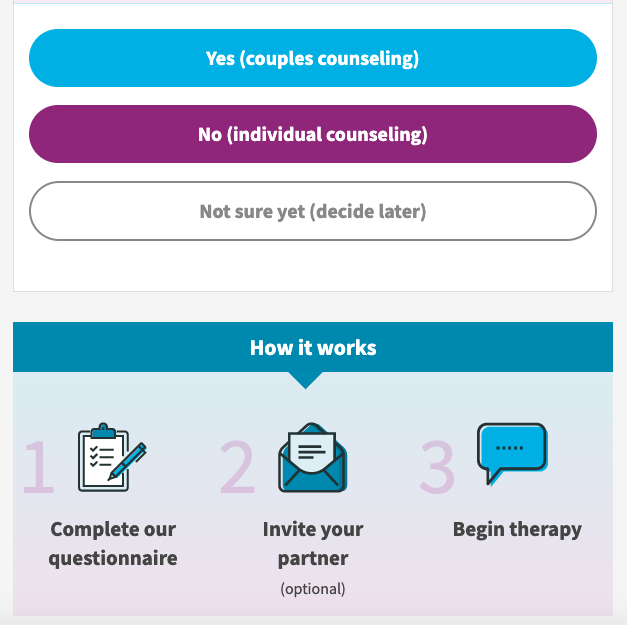 If you are willing to avail of Regain counseling services then you have to follow the following steps for sign-up:
1. You can either get started through a website or the app.
2. Click on "Get Started."
3. Next, it asks whether you want to join in with your partner, alone, or will decide later. You can choose either of the three options.
4. You will be further directed to a list of benefits that you wish to achieve from the counseling.
5. After picking on your benefits list, you have to choose the criteria for your counselor. For this, you will be asked some basic questions.
6. Next, you can create your private account through Facebook, Google, or afresh.
7. On the next step, you are asked about your partner's name, and if they are joining, it will ask for his/ her contact information to send invites.
8. Finally, you will receive a verification that will further direct you to create a pin for your app ( to keep your data confidential).
9. Then you will be redirected to the payment page.
10. As soon as you will be matched with a counselor, you will be notified by mail.
Try Regain Counselling Free for 7 Days 
Can I stay anonymous?
Yes. When you sign up for Regain you can enter a nickname instead of your real name to ensure that your identity remains anonymous.
iPhone users download the app here.
Android users download the app here.
Regain Counseling Pricing:
The cost of counseling at Regain ranges from $60-%$80 for a week. For a monthly subscription, it will charge you $320.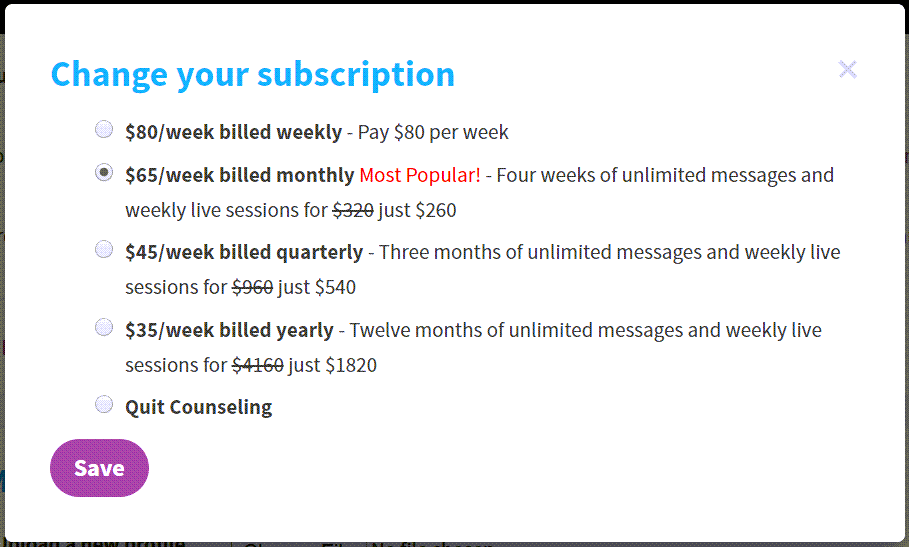 Does Regain Counseling offer a free trial?
Yes. Regain Counseling does offer a free trial for 7 days, after which you will subscribe to their monthly package ($320). The subscription will only take place after your approval, and you will also receive a notification for the same.
Also Read: 10 Relationship Hacks Unfurled By Couples Therapists
Team of Experts at Regain Counseling
Counselors at Regain are trained, experienced, and licensed.
They are:

Accredited psychologists (Ph.D./PsyD).
Licensed marriage and family therapists (LMFT).
Licensed Professional Counselors (LPC or LPCC).

They also hold Masters or Doctoral Degrees in the field.
They are certified by the state's professional board.
They hold at least 3 years and 1,000 hours of experience.
Their specific area of expertise is relationship counseling.
Can I switch my therapist?
Yes. If you feel like your therapist is a good fit and you wish to switch him/her, you change your therapist.
[ Also Read: Your Guide To change The Therapist |When, How, and Why To Change Your Therapist ]
Cancellation Policy of Regain:
Regain does offer a hassle-free cancellation policy. If at any point if you feel like ending your subscription you can opt for canceling it. All you have to do is follow these simple steps:
1. Click on the icon on the top right corner of the page.
2. From the drop-down menu choose the "Billing Settings" option.
3. Next, click on the "Quit Counseling" option.
4. After following these steps you can confirm that your subscription is canceled when a pop-up message will appear on your screen "Your subscription will not be renewed."
Regain Counseling vs. BetterHelp: Which is should You Prefer?
ReGain is a sister site of BetterHelp that offers the same user experience. The main area of focus for ReGain is couple and relationship counseling. However, BetterHelp offers all kinds of counseling and therapy services for everyone.
To conclude, we can say that ReGain is convenient, easily accessible, and a great online platform for relationship counseling. The team of experts whose area of expertise is relationship is making it easy and affordable for couples and individuals to find professional help.
Also Read: Honest BetterHelp Review: Get The Best Mental Health Help You Need
So, if you need a couple or individual counseling, you should consider ReGain for sure. Or if you know someone who has the same needs, share it with them, and help them make the right choice.
Thank you for reading!