Motivation
'Mamba Mentality' : 5 Lessons To Be Learnt From Kobe Bryant
Last Update on August 13, 2020 : Published on July 29, 2020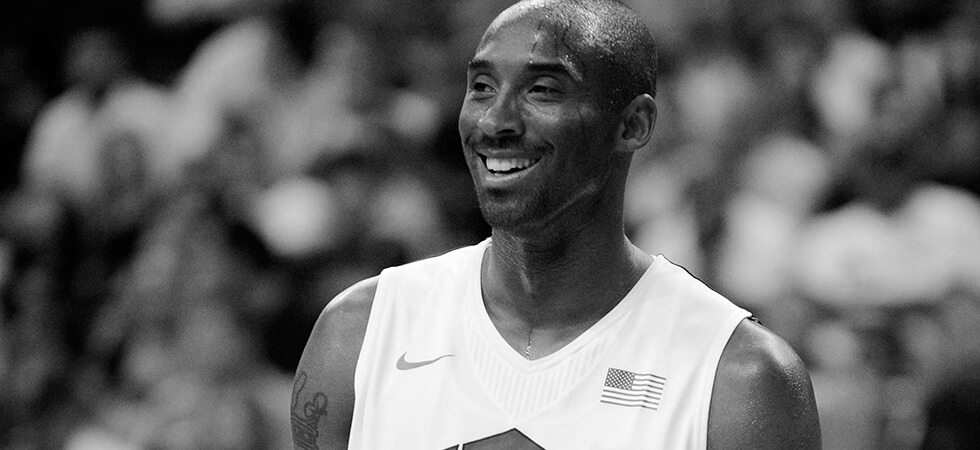 After paying our heartfelt tribute to the untimely demise of Legendary NBA superstar Kobe Bryant, it's time to learn some of the most invaluable lessons from his life. In fact, Mamba Mentality, a book by Kobe Bryant, spoke about toughness and never quitting. This sportsperson and a happy family man once spoke:
"We don't quit, we don't cower, we don't run. We endure and conquer. Stop feeling sorry for yourself, find the silver lining and get to work with the same belief, same drive and same conviction as ever. That's a Mamba Mentality!"
It is absolute that whatever he achieved was the result of not only his physical hard work but also the mental strength. And to inspire you all, we are sharing some of the Kobe Bryant life lessons that we can endure for ourselves as well as the coming generation.
1. Kobe's Firm Work Ethic
The unmatched work ethic that Kobe showed towards his game is simply commendable. In his words,
"I have nothing in common with lazy people who blame others for lack of their success. Great things come from hard work and perseverance. No excuses."
Kobe lessons talk about the determination to improve himself daily and utter discipline to be at the basketball court on time, every single day, is admirable. Hard work and success go hand in hand, so buck up!
2. Always Ready To Learn More
Life is not about achieving one milestone only. And it even does not matter how good you have become at one skill, there is always a chance to grow and learn more. You should always be hungry to achieve more year by year and show improvement with every passing time.
He said "It's really about wanting to learn and feeling like your cup is always empty because there is always more that you can fill it with. That's a really important thing and just continuing to learn, learn, learn."
 3. Kobe's Focusing Ability
 While playing the match, a player can easily get distracted who the crowd is cheering for or what is the mind game being played on the other side. But Black Mamba or Kobe was one such person who didn't pay attention to such things and remained calm.
This ability to block all the outside noises and listen to inner power came with a cool and collected attitude. His focus was so strong that he could convert all the negativities into a channel of a positive wave using will power and focus.
 4. Every Challenge Is An Opportunity
 Mamba Mentality agrees with the fact that a challenge is the best way to show the world what you can do and how you can do it exceptionally well. Once you overcome the challenge, you tend to become a stronger and better person.
In fact, Kobe suffered Achilles Tendon's injury, but he returned back with a smile and determination to win once again. He said this challenge and coming back from it was another exciting phase. Yes, perception matters everywhere!
He also said,
"I have moments and I have days where I doubt myself. But to me, that's the exciting part of the challenge. That's when I realize this is a great opportunity to come out and show everybody this is how you bounce back. This is how you respond to challenges."
 5. Ability To Adapt
Change is the only constant and one must keep adapting oneself with grace. When Kobe lessons were seen, he was earlier a flying shooting guard but as he grew old, he became an agile shooting guard.
The example of understanding what the body tells you and how the career shall take its phase was well drawn by Kobe Bryant. The ability to adapt to the situations never let you fail in your life.
 'Goodbye, Mamba!'
Our hearts break saying that Black Mamba Mentality has told us so many precious lessons and the importance of a strong mind. We are so thankful for his inspirational words which will teach every coming generation. We respect Mamba Mentality and we respect him from our souls.
RIP Kobe Bryant (1978-2020)
More Interesting Reads:
15 Inspirational Life Lessons from Famous Leaders
9 Times Anime Taught Better Life Lessons Than School
10 Golden Rules of Life to Live Positively