Motivation
9 Times Anime Taught Better Life Lessons Than School
Last Update on March 9, 2021 : Published on May 14, 2020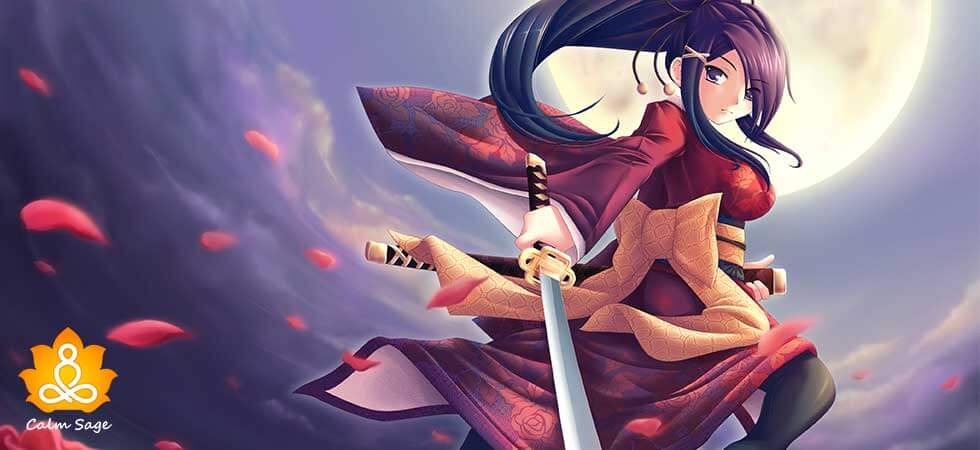 A good anime is a perfect blend of a lot of qualities that make it UNIQUE, be it an extraordinary plot, storyline, action/fight scenes, romance sequence or iconic characters. However, there's one thing that makes anime GREAT.
Yes, they are the valuable life lessons that it instills in the lives of millions of individuals who watch it on a daily basis. Remember those anime that get shivers up our spines as we hear those iconic words. We've all been there, right?
From long-running shonen classics like Naruto, which teaches everything about friendship, to unclassifiable magnum opus like Mushi-shi, that takes you on a wonderfully fulfilling introspective journey to unexplored, supernatural realms. Anime is not only meant to entertain you, but also make you feel inspired through valuable life lessons.
We've tried to gather some great lessons that are both harsh and uplifting. Certain hold the potential to change your life while some lends you encouragement when you need it most. So, let's check out!
Click here, to check out the best anime mobile wallpapers with all-time favorite anime quotes!
Nine Powerful Life Lessons You Can Learn From Anime
Be it the importance of setting life goals or following a dedicated path, we've listed down some valuable lessons that you can learn from popular anime!
1. Losing A Precious Person Must Be A Motivation To Come Up Greatly ~  One Piece
One Piece is a critically acclaimed anime & is regarded as one of the best of all times. Why you ask? Well, there are plenty of reasons: The epic storyline, diversity, multiple genres, phenomenal action, fight scenes, the portrayal of significance of principles, and a lot more. Now you ask what I got to learn from One Piece?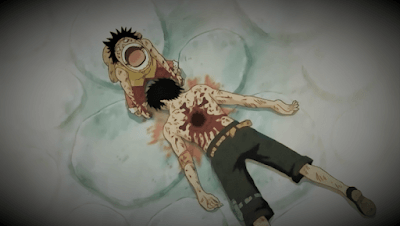 Though there are several things one can learn from watching the classic anime series. But one thing that hit me the most was
"When Luffy lost his brother, Portgas D Ace, he was killed by the Navy Admiral Akainku in front of his eyes. But, rather than losing his ace & giving up. Luffy takes the instance as motivation & stood up strongly and trained himself hard to become the greatest pirate."
The pain of losing someone special might feel like a never-ending feeling. But you need to remember that, there might be several dark clouds hovering, you'll overcome the grief and move forward to a journey of self-discovery & growth!
Also Read Savouring: A Simple Practice For You To Lead A Happy Life Ahead!
2. Never Stop Learning About Yourself, And The World Around You ~ Assassination Classroom
As every Anime lover is aware, that some of the best series comes from the most absurd premises & so is the Yusei's Assassination Classroom. The plot revolves around a group of kids being asked to kill their teacher to save the world. However, the weird school action Anime has a surprising amount of depths & wisdom. Well, that's how I would like to describe the series.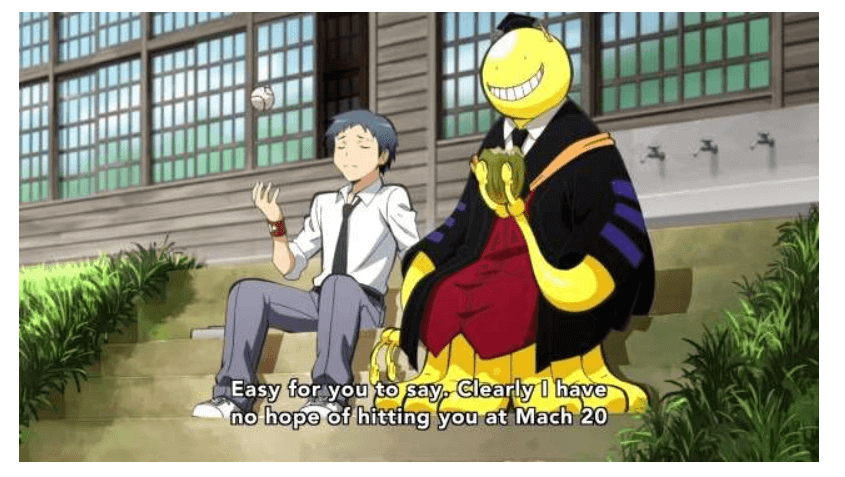 One of the great lessons one can learn from Assassination Classroom is
"No matter for better or worse, there's a whole room left to learn & improve. Every new thing & learning is the driving force that eventually leads us to change & self-development."
You won't realize, however sometimes refusing to learn a new thing can put you at a huge disadvantage. At least, that's what I learned from the character of Koro-Sensei. His lessons to make use of what you have, & be happy with life's pleasure by seizing every day to the fullest, can be followed by anyone virtually.
Watch Assassination Classroom Now!
3. Even Seemingly Confident People Can Have Hidden Insecurities ~ Yuri!!! on Ice
I don't know about you but after watching Yuri On Ice, I have learned some great lessons that every person should learn & follow in their lives. These teachings would not only help you in facing common problems that come in your way but also guide you in achieving your dreams.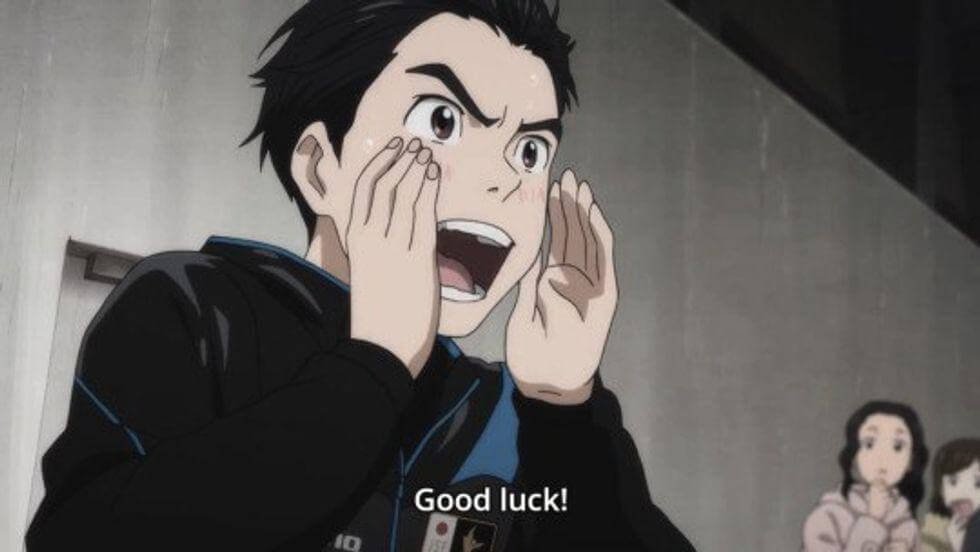 Yuri!!! On Ice is a story of Katsuki Yuri, the protagonist who's a failed figure skater & his depression and anxiety issues keep him from getting back in the game.
As we move ahead with the story, we see how the character is helped by an individual, Victor, his coach & lover that helps him to regain his confidence & competes in the Grand Prix with full dedication. Not only Yuri's journey is full of inspiration, but what is really striking, that
"Strong figures like Yuri, aren't always as put together as they seem."
Also Read: How To Overcome Your Fear Of Failure?
4. Circumstances Force People To Change ~ Tokyo Ghoul
Tokyo Ghoul is an inspiring anime series about learning
"how to keep on living no matter what life throws at you."
The classic piece of content teaches that everyone has secrets & personal problems. No one would really help you until you ask, because others are already carrying their load & expects you to carry yours as well.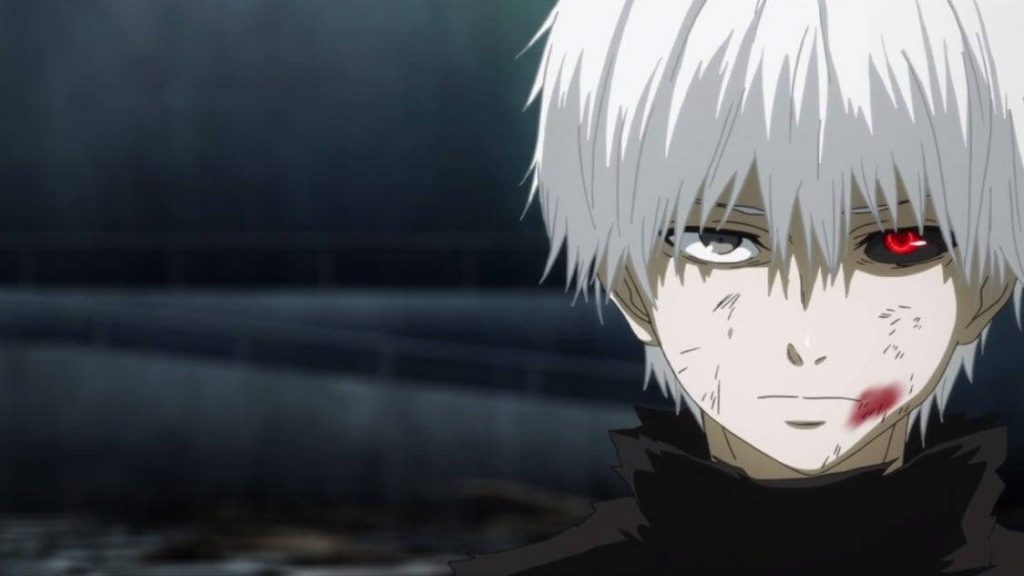 The anime taught us that no one wants to leave their good sides behind in the past. But when pain gets on nerves, people change themselves according to the situation & certain times the damage can remain permanent. It's about change of relationships and perspective; it's about overcoming hurdles and learning how to live with them.
5. There's Always A Price To Pay, Especially If You're Doing Something You Love ~ New Game!
Having been inspired by the character designs of the Fairies Story video game series, the protagonist, Aoba Suzukaze starts working at a very tender age towards achieving her life goals. Her inclination towards video games landed her to get her dream job at the leading game developer, Eagle Jump as a Character Designer.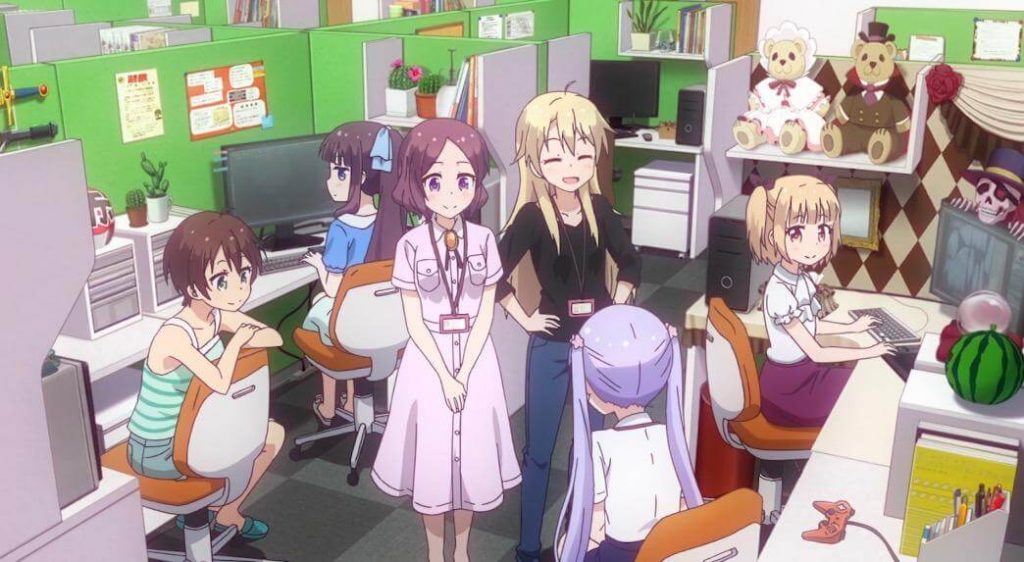 The biggest takeaway one could take from the New Game! anime is
"No matter how passionate you are about doing something, it won't take away any struggle or hurdle you might run into, during your journey."
You can learn how a person works relentless hours to achieve her professional goals.  To be honest, watching New Game! might seem frustrating at times, but it's only because the anime has shown the potential of an individual to aim higher than the modest narrative ambition it set for itself!
6. Getting Married In High School Is A Bad Idea ~ Toradaro!
Well, it's the tale of romance gone wrong anyway, the main characters Ryuji & Taiga attempted a lot of times to set up romantic circumstances to help one another, win over their crushes, but eventually fall in love with each other during the process. Despite the typical rom-com setup, the anime has taught a lot of lessons about adulting.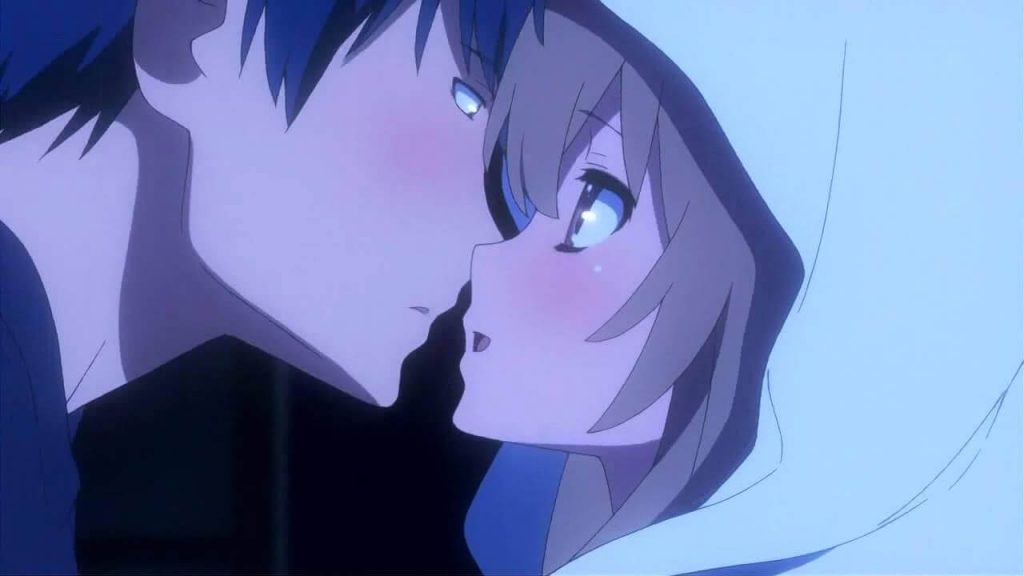 Moving forward with the story, the couple boards a train with intent to elope. Initially, it just seems like any ordinary anime ignoring reality. We explore how the young couple makes the wrong decision of running away together as they're still in high school. But when the WHOLE scenario develops, they realize about
"prioritizing important things, like becoming successful adults before committing."
Well, that's surely a kind of lesson current high school students should learn! 
7. Even Losers Have Value ~ Mr. Osomatsu
Popular anime is a contemporary piece of content from the 50's & the 80's.  The story revolves around the adventures of six identical siblings who are on their journey to become functional members of society. All the lead characters are over the age of 20 & are incredibly lazy and literally have no motivation to get a job.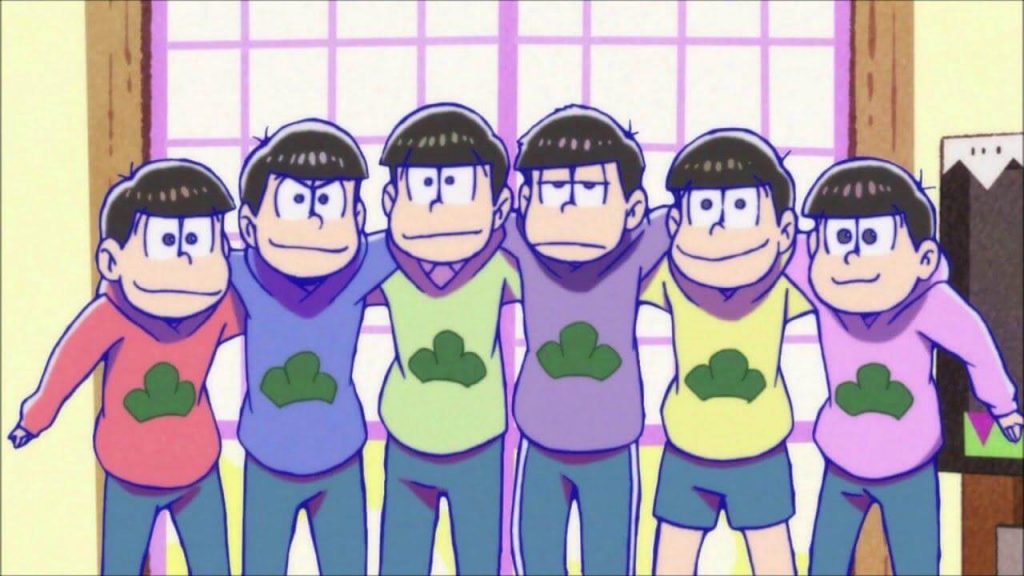 From trying to pick up girlfriends & getting an ideal job, their daily activities didn't fail to impress the audience. As they go all sorts of crazy! Despite their maladjusted personalities, the brothers manage to convey the message
"that even if you haven't particularly succeeded in anything yet, there will still be some people who'll love you for who you are."
Well, this surely doesn't mean that you should sit idle & do nothing. There's no harm in being a productive member of society!
Also Read: These Life-Changing Ways Will Make You Wise Everyday!
8. Emotions Do Not Make You Weak ~ Fullmetal Alchemist
When Fullmetal Alchemist came out back in 2009 it swiftly became a fan favorite. It's considered a classic and must-watch for every anime lover. In fact, it's one of the reasons why several people fall in the pool of anime in the first place.
The breathtaking action performance, humor of lead characters and notable storyline will truly uplift your heart & keep you inspired to bypass the hurdles you find in your path.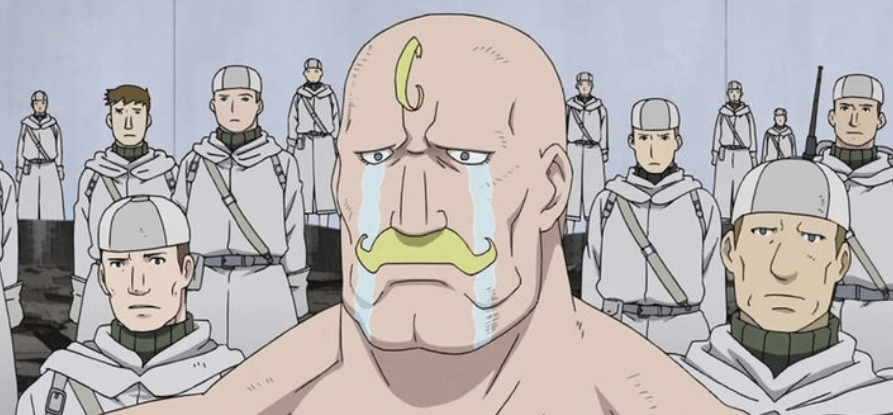 One of the major lessons we got from Fullmetal Alchemist is,
"Even men are allowed to have a full range of emotions."
Upon first look, Major Alex Louis looked like a brute, but behind those shiny muscles & epic mustache, there's a man who's not afraid to show emotions, which is kind of a nice change of pace, when people usually take crying as a sign of weakness.
Watch Fullmetal Alchemist Now!
9. Say What You Really Feel Inside. Speak Up, Don't Be Afraid ~ Orange
Orange is one of the underrated slices of anime that you should definitely watch. Be it showcasing the importance of friendship, socialization, making confessions, listening, staying strong or forgiving to move forward in life. Orange is a complete package of real-life lessons that deserve to get attention.
Talking about one of the most important lessons, Orange taught people to "pick up the art of making confessions."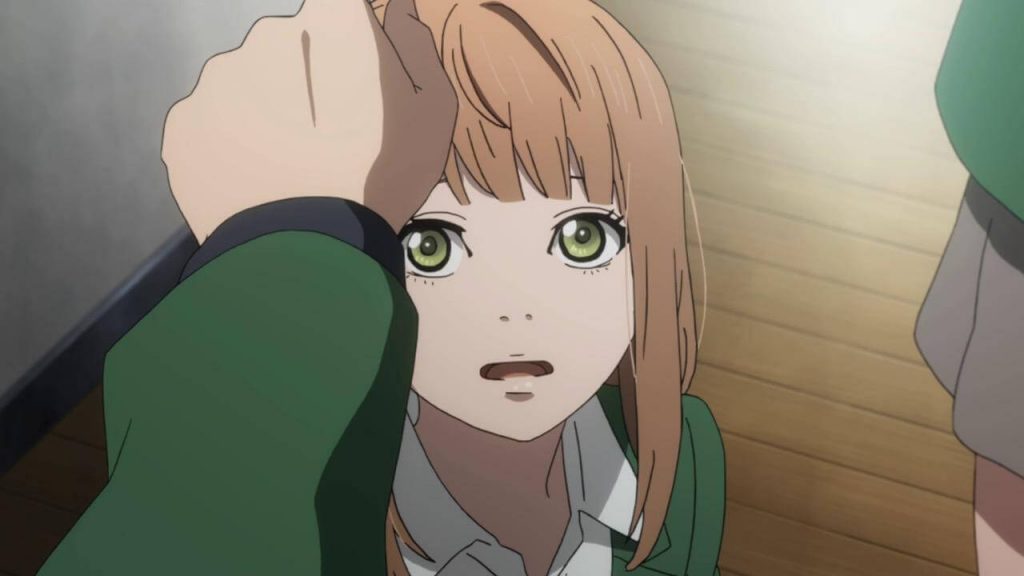 Because there are several people like Kakeru (one of the lead characters), who are not good at forming words. Instead they prefer to speak with their expressions, actions and interests. He is always afraid to tell anyone about what he feels.
The only moment when everybody could know about his situation was when he left a suicide note the night he died. So, people confess, speak up! I mean, you have nothing to lose if you allow others to know what you are going through. Who knows, the other person might help you to get out of the problem, right?
To help you remember all the valuable life lessons from your favorite Anime, we've created some Mobile Wallpapers for you as takeaways. Save them on your device and stay motivated throughout the day!
MOBILE WALLPAPERS – Best Anime Quotes Of All Time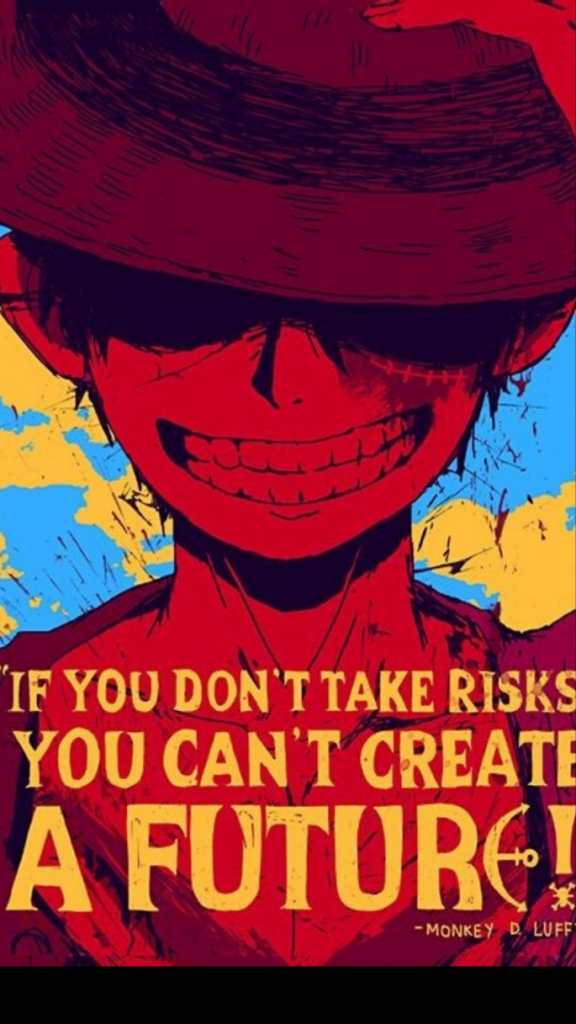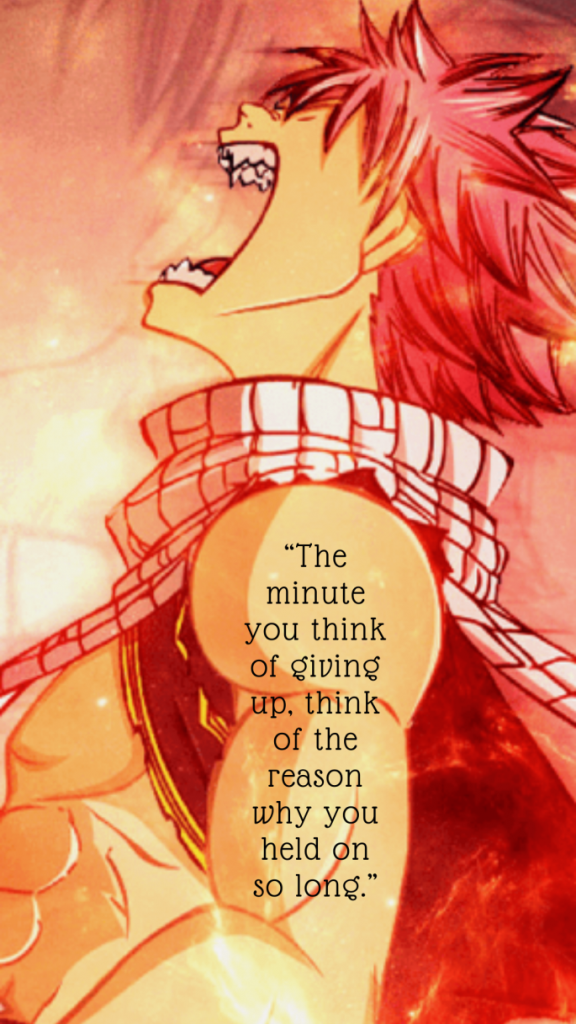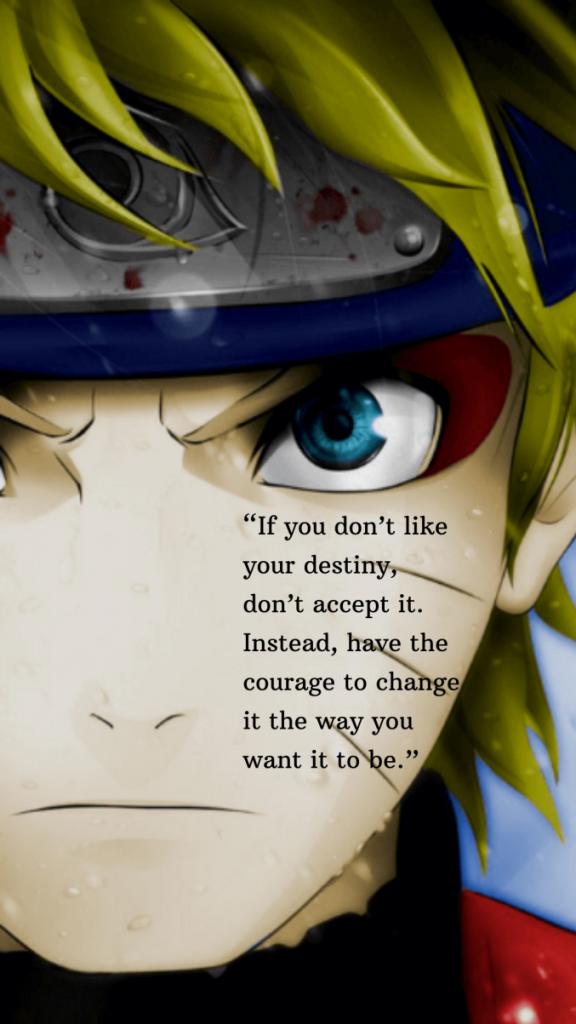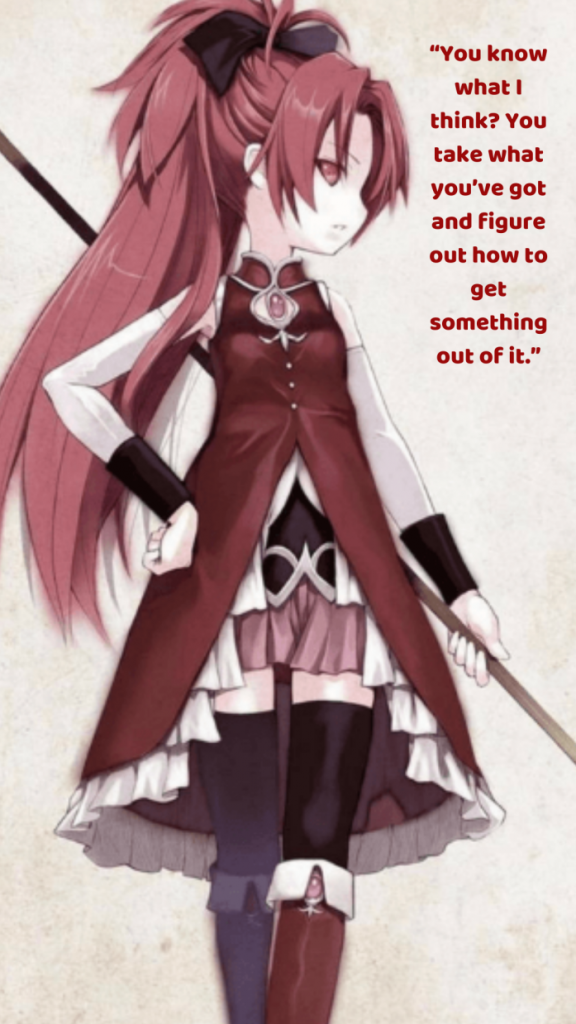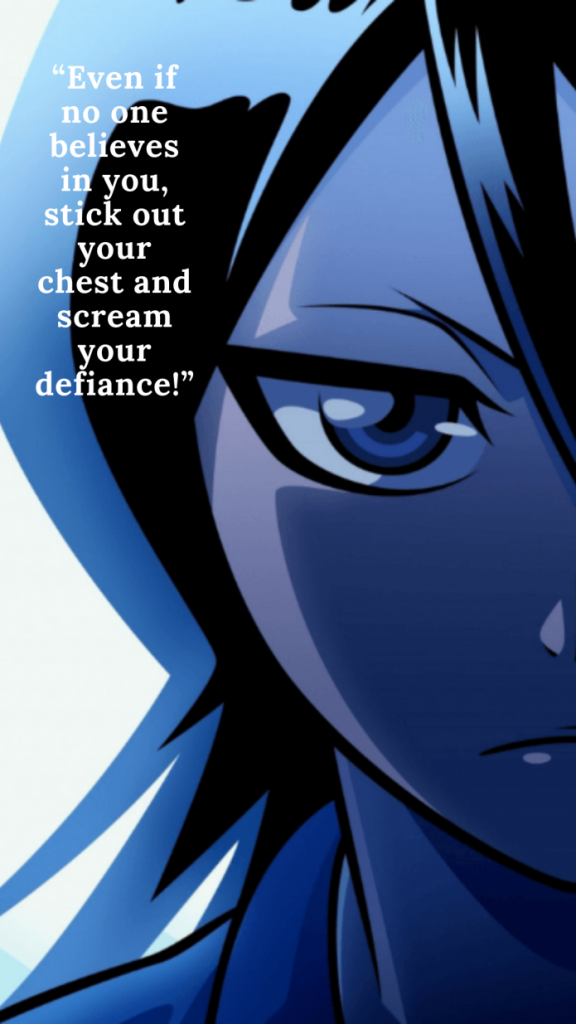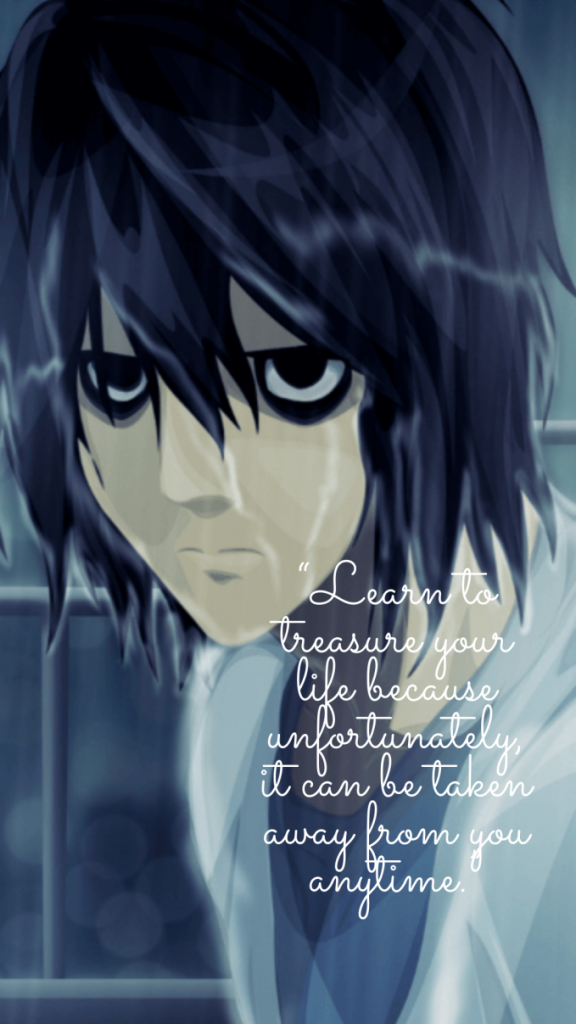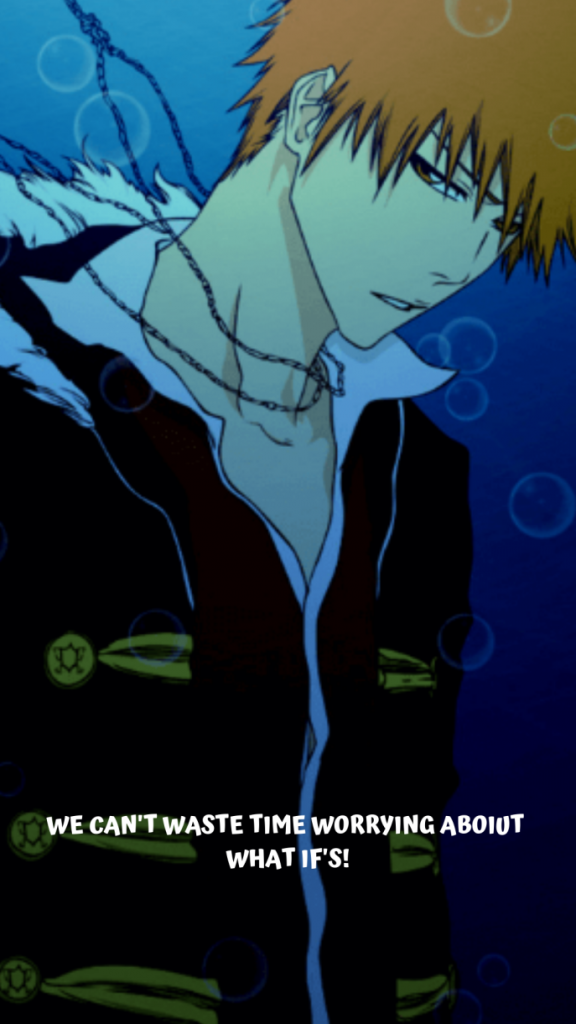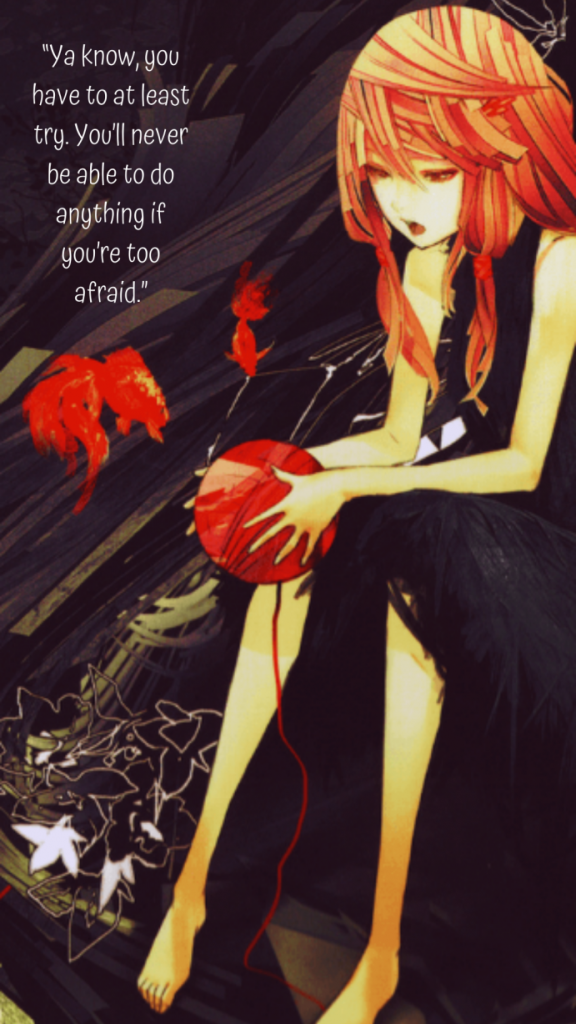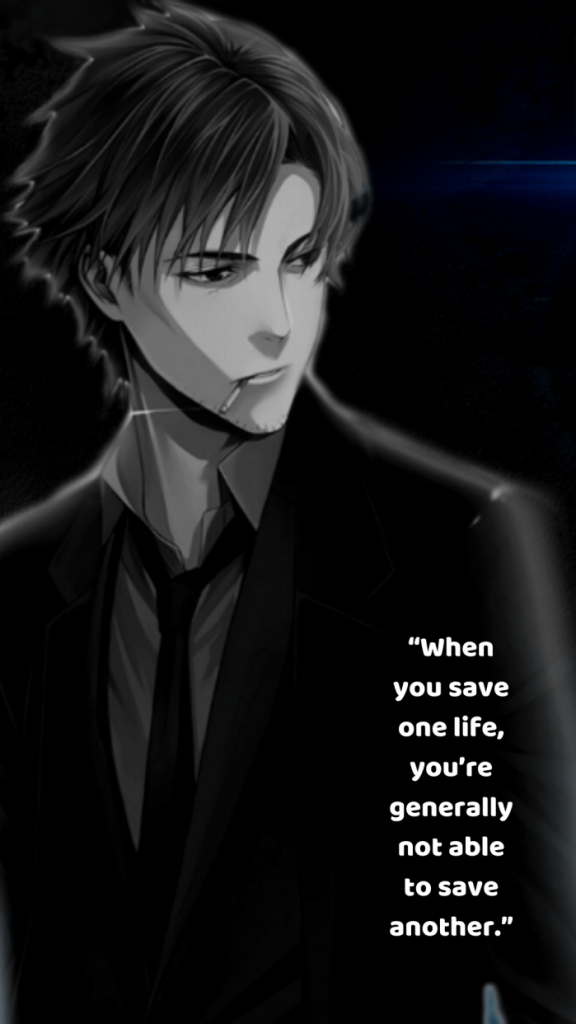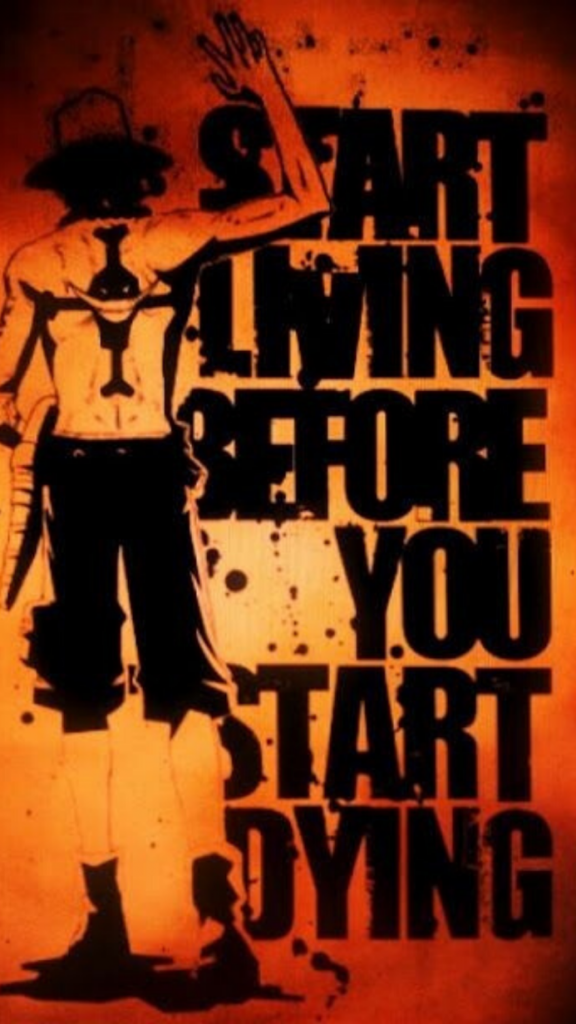 As fellow anime lovers, we all have at least one anime that taught us a heartfelt real lesson that we will never forget. We would love to hear your favorite Anime Quotes & Life Lessons of all time, do not forget to shoot them in the comments section below!
Stay Motivated, Stay Strong!
THESE MIGHT INTEREST YOU:
5 Lessons We Should Learn From A Mental Breakdown
35+ Invaluable Lessons To Learn From The Mistakes
15 Inspirational Life Lessons from Famous Leaders
9+ Life Lessons From The Dalai Lama That Will Change the Way You Live
Five Lessons To Be Learnt From Kobe Bryant'sMamba Mentality'