Self Help
Running From Your Problems? Here's Why You Might Be Doing It And How To Stop!
Last Update on December 23, 2021 : Published on December 23, 2021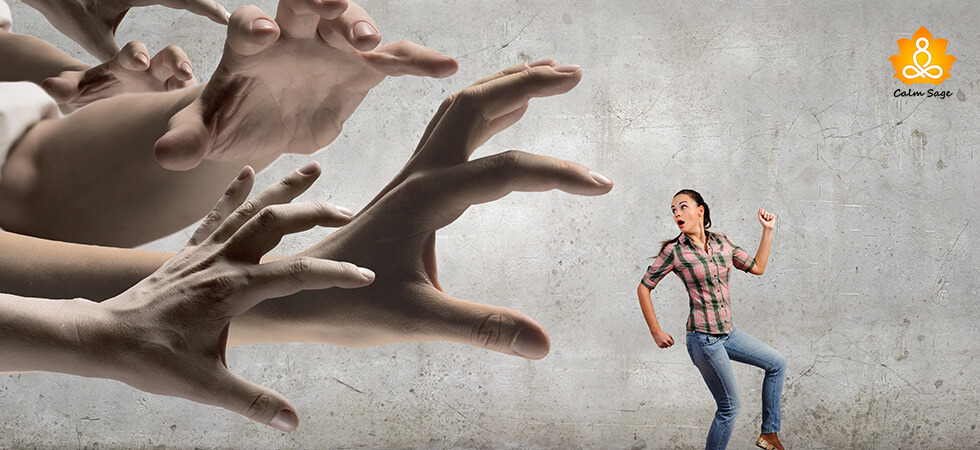 There so many times we find ourselves running away from our problems because we've had just too much and can't take anymore. But is that really what you need? Is running away from your problems the only solution you can seem to find?
It's easier said than done but ignoring your problems will increase your problem. Shutting your eyes to your problem will not make them go away. You will have to face your issues and problems so that you're done with them and they stop bothering you anymore.
It's almost weird that sometimes we don't even realize that we are running away from our problems. In ignorance, we get even more frustrated because we are always confused as to why everything seems so messed up?
Want to know the reason why you might be running away from your problems? Here you go…
Why Would You Choose To Run Away From Your Problems?
Now, no one enjoys simply ignoring problems and just shut their eyes to all the hurdles that come along. Sometimes you might choose to run away from your problems just because you have had too much on your plate and don't have the energy to consume even an ounce of something else.
Another reason for someone to turn a blind eye to their problem is when they are afraid. Perhaps your problem is seeming way too big for you to handle. When you were little we would immediately cover our eyes when something scared us, right? We do it now too, out of fear we run away from our problems.
You might be afraid of:
The problem itself, you're anxious about facing the problem
The outcome of the problem may be scaring you
You might be scared of losing something
I think we are afraid of the process of solving the problem rather than the problem itself.
Also read: 'I Need To Talk To Someone About My Problems' | Who Can You Trust? Why Talk? How To Talk?
How To Stop Running Away From Your Problems
Whenever you find yourself running away from your problem you need to sit down, bring yourself together, gather all your strength, and tell yourself that running away will only add to your problems and will do you no good.
Here are a few things you can do to stop running away from your problems…
1. Reflect on your thoughts and feelings:
don't focus on what's happening around you. Reflect on your thoughts, what's it that is stopping you from facing your problems? Is the problem worth spending so much energy running away from? Think of you and your problem alone, cut everything else out of this picture.
2. No more blame games:
stop blaming others or the circumstances for your problems. There's no point arguing that you caused the problem. Once you are done with that you can direct your attention to solving the problem and not dwelling on it.
3. No more self-pity:
oftentimes we start pitying ourselves because it somewhere makes us feel like it's not our fault. You don't want to be wrong in your own eyes. Acknowledge your shortcomings and just look for solutions to make the situation better and not worse.
Also read: 10+ Most Common Relationship Problems & How To Solve Them
4. Look for clues:
just like all thrive, problems leave clues behind as well. Look for them. Where did you go wrong? What is that one thing that tangled the problem one knot further? Is there a pattern? Find that loophole and fix it.
5. Don't let that fear govern you:
there will be times where you will be ready to give up but that's the time you have to think about yourself, your dreams. Is the problem bigger or your dreams and desires?
Also read: 7 Most Common Family Problems And What To Do To Resolve Those Issues
Final Thoughts…
Running away from your problem is very, very common because I think it's an easy way out, although temporarily. It may give you temporary relief but you will definitely find yourself in a deep ditch. It's best to face your problems with an open mind which is free of any fear.
I hope you found this blog helpful. Running away from your problems is not a solution. It's an added problem. Do share your thoughts on running away from your problems down below in the comment section.
Thanks for reading!
Take care and stay safe.