Relationship
7 Most Common Family Problems And How to Solve Them
Last Update on January 31, 2023 : Published on July 25, 2021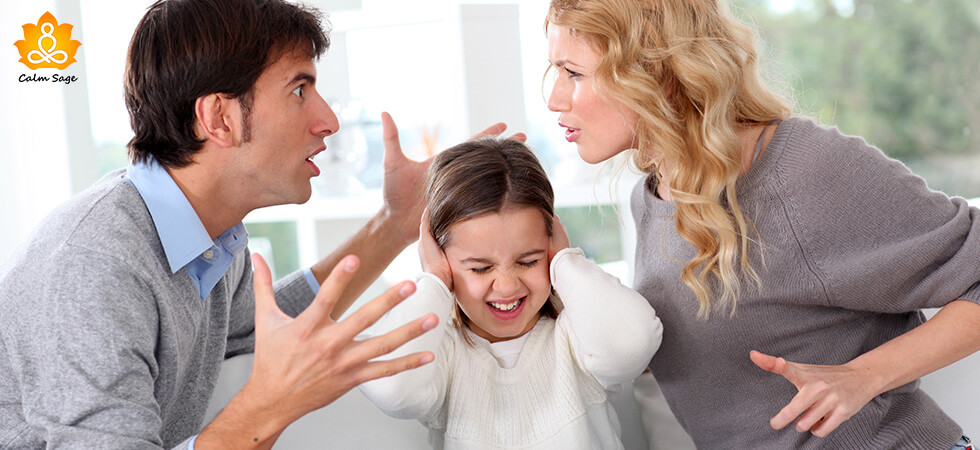 Family is life, they are everything we need when we're in trouble or we just need support. Family is the one that has our back and the one we count on as we celebrate our success or mourn our losses.
Family laughs with us, cries with us, but is always ready to support us whenever we need it. This doesn't mean that families don't have problems.
Each family is unique and each family has its problems and issues. But some most common family problems plague each family alike. In this blog, I'll explain the common problems of a family and what you can do to resolve them.
Let's begin, shall we?
7 Most Common Family Problems And Solutions
1. Distance
Distance, whether of work or emotionally, can take a heavy toll on a family and put a strain on the family relationship. If you have kids, then distance – often for an extended period – can be challenging to bear through.
If you travel and cannot change the distance, then you can take steps such as nightly video chats, playing online games, or watch movies online together to help curb the distance.
Issues can also arise if you're not keeping enough distance, too. Spending too much time with the family can also become a problem. Every relationship, even a happy and successful family, needs space, even if you're a stay-at-home parent.
Solution: Get some space for yourself. Engage in a productive hobby or do something you love. Too much distance and/or not enough distance can put a strain on a family relationship.
2. Parenting Disagreements
Every parent has a different view when it comes to raising their child. For many, how they raise their children can come from their own childhood experiences and upbringing. If you and your partner disagree on parenting styles then it's a good time to talk it out. Discuss the pros and cons and understand their views on your parenting style.
Solution: If you and your partner are having disagreements on each other's parenting styles then you need to learn to compromise. It is better to raise your children keeping in mind both parents' values.
3. Communication
Most disagreements, fights, and arguments are caused by poor communication or lack of communication. Adults and children all need space to explain their problems in all fairness. Making assumptions, even in the case of a family, is not the right thing to do.
A common problem with a blended family can be a lack of communication. Having a step-parent, step-sibling can be disconcerting at first, and openly communicating might be a problem in the beginning.
Solution: Many teenage children refuse or hesitate to express their emotions fearing ridicule or shame. Explain to the family that each of them is welcome to express their honest views. Encourage them to communicate openly and fairly. Even parents and grandparents are entitled to their views.
4. Arguments And Conflicts
As I mentioned in the previous point, disagreements, conflicts, and fights are a part of a family dynamic. We all are entitled to our opinion however, arguments and conflicts can damage relationships within a family if not resolved in time. Emotions should not get the better of you during arguments. We may say something hurtful even without meaning to.
Arguments are not a bad thing at all. They are normal but if they get out of hand then they could be a problem.
Solution: Instead of focusing on the words, focus on the why of the other person's actions and behavior. If the disagreement is turning into a fight, call a time-out and come back to the point when you and the others have had time to cool down.
5. Money Problems
One of the biggest stressors in any relationship can be finances. Financial stress can raise tension and create dissonance in a family relationship. Arguments about money and money management are common family problems that need to be addressed.
Solution: However, there are many ways to deal with financial stress including creating a monthly budget. Cutting back on unnecessary expenses – on either side – can also help. Financial troubles test a relationship in ways not many things do. If you and your partner are open to solve the issues together, you can get through tough times together.
6. Rebellious Children
A common problem between parents and children comes when children become rebellious and refuse to listen to their parents.
From raising toddlers to teens, times can certainly be challenging. Rebellious children can test your patience and will push all your buttons. In such situations, remember that while you may not be able to control your children's actions, you can control how to teach them the consequences of their actions.
Solution: Set a positive example of how you react to your emotions. If you are dealing with an angry teenager, then you can try listening to their grievances and discuss with them, offering them advice only if they ask you for it. One of the best ways your child can learn is by making mistakes.
Let them. As a team, you and your partner can offer them support and help when you see them flounder.
7. Work-Life Balance
Another common family problem can be not having a healthy work-life balance. With both sets of parents working more and more, it can create a certain problem when it comes to balancing work and life. The need to provide for the family and the want to spend time with them can cause an unhealthy work-life routine.
Solution: One of the best solutions to this common family problem is to leave work at work and focusing on family when off work. Make time for family when it comes to family time. If possible, delegate tasks at work so that you are not too overworked.
It is also important to remember to spend time on yourself as well. Also, with a better work-life balance, you'll be able to focus better on work and family, at their respective times.
Tips To Solve Common Family Problems
Some additional tips to help you solve day-to-day common family problems are; 
1. Try to spend time with family members. It's OK when each family member has different activities and interests that can make it hard for others to find time to spend with one another, but try to schedule events and activities to try with each other.

2. It's important to have open (and honest) communication between family members so that there is no misunderstanding. Encourage each other to share their thoughts and feelings and make sure that no one feels rejected or judged for expressing their feelings.

3. Each member of the family needs to feel represented, heard and validated. In a family, each member needs to have equal power in decision-making. Once a member realizes that they are losing their representation or is not feeling safe to express their concern, then it could create conflicts.

4. In every relationship (yes, family relationships too), there could be unresolved feelings between each other. Sort of a leftover from the last argument, conflict, or disagreement. These unresolved feelings can also hinder further growth within the family. Here, you need to make sure that all past disagreements are resolved with no hard feelings left between the members.

5. The biggest mistake we do is not giving each other space in the family. And I'm not talking about privacy for once. It's good to be together, but it's also good to spend some time apart from each other. When you're constantly in the presence of each other, it increases the risk of lashing out unnecessarily. All the pent-up negative feelings might be taken out on each other if there's no space granted. 
How Family Therapy Can Help?
Many studies over the years have explored the importance of counseling and therapy when it comes to improving family relationships. Family and couples counseling help in understanding each other, resolve conflicts easily and come up with effective solutions.
With more and more therapy platforms going online, you can find the perfect family therapist for you and your family from the comfort of your own home. Even when dealing with separated and divorced parents, online therapy can be helpful.
Book Your First Therapy Session
Final Thoughts…
All families go through turbulent times and the above common family problems can plague all families – divorced, separated, or blended families. But this doesn't mean that there is no solution to help resolve family problems. 
Understanding what causes the problems to arise in the first place, the different kinds of family problems, and how you can control them before they get out of control can help you prevent family conflicts and disagreements in the future. 
I hope with the above-mentioned common family problems and solutions, you can improve your family relationships and learn how to prevent these common family problems from turning destructive and ruining family relationships from within. 
For more, you can write to us at info@calmsage.com or DM us on social media. You can also comment with your thoughts and any tips you have when it comes to resolving family problems below. 
Remember to always be kind to each other.
Take Care!
Next Read:
12 Effective & Mindful Ways To Navigate Difficult Family Relationships
What Is Family Counseling And Reasons Why You May Need Family Counseling