Therapy
The Best Therapeutic Group Activities For Mental Health (For Youth & Adults
Last Update on February 4, 2022 : Published on February 6, 2022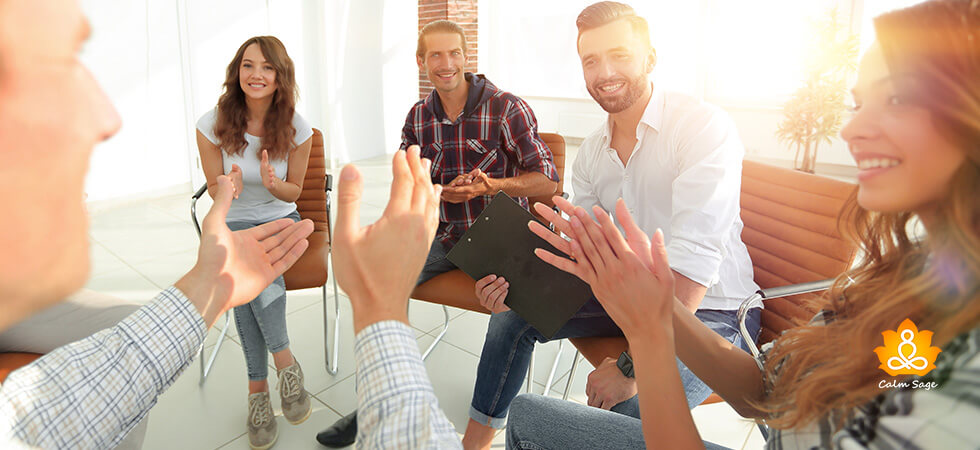 Taking care of your mental health can feel like a lonely task, can't it? When I was fighting against my depression, there were days when I felt alone in my fight, even when I was surrounded by my support system.
Many people worry about fighting against their mental health challenges alone. If you're someone who feels alone in your struggles, let me tell you that even on the hardest days, you can find warmth and support in group therapy.
Group therapy may be an unconventional form of psychotherapy but it is not less effective. Group therapy and activities in group therapy can help you not only learn how to cope but can help increase your social skills, learn how to express your emotions, and accept constructive criticism.
Not just this, but group therapy activities can help you build self-awareness by listening to others' shared experiences. In this blog, I'll be sharing with you some fun therapeutic group activities to improve your mental health.
Before I begin the list, I wanted to share some information on the types and benefits of group therapy and therapeutic activities.
The Types Of Group Therapy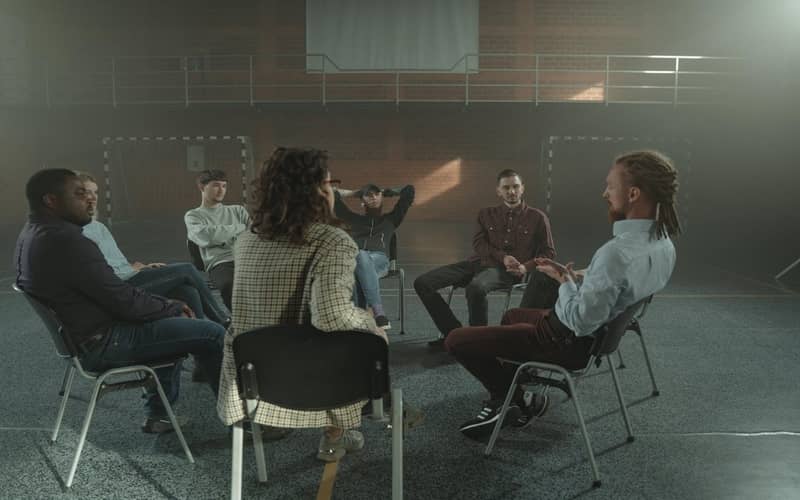 A group therapy session is moderated by a mental health professional. In many cases, a group session is based around a mental health disorder, for example, group therapy for depression or group therapy for PTSD.
These group therapy can also be based on shared experiences such as grieving the loss of a loved one or coping with trauma. Therapists can recommend group therapy as another tool to a mental health patient already in individual therapy.
Different mental health professionals use different types of therapy approaches depending on their group needs. However, group therapy can be categorized into two types:
Process-oriented: Where the primary importance is on the experience of being a part of the group session. In this type, the way you react and relate to other patients can help you learn how your daily life is affected.
Psychoeducational: Where you learn or gain more knowledge on mental health conditions, struggles, tools, and skills. In this type, participation and group activities are encouraged to help you build life skills including stress management and preventing relapse.
Benefits of Group Activities For Mental Health Patients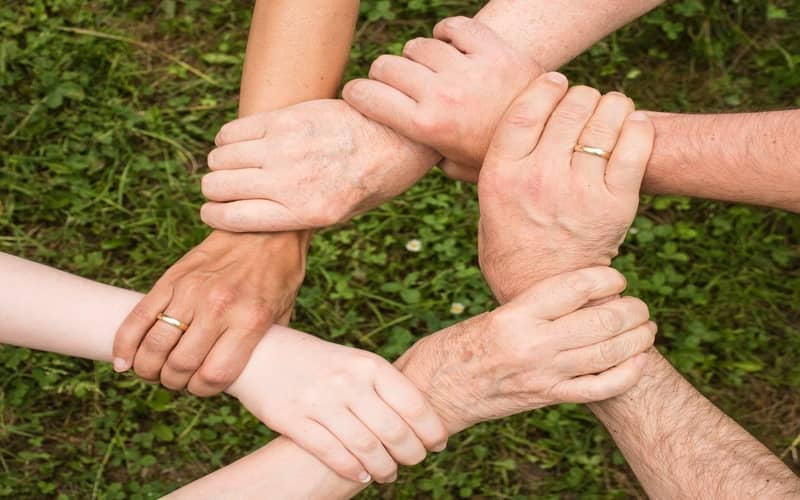 There are many amazing benefits to therapeutic group activities for mental health patients. Some of those benefits can be:
Interacting with others who share similar experiences and struggles. This can help you learn how to overcome challenges and get better by learning from others.
Creating a support system that can encourage each other to get better. This can be done by listening actively, giving advice, and relying on other group members for recovery goals.
Learning new and improved social skills and learning how to express your feelings and emotions during tough times. Group therapy activities can help build meaningful relationships and connections.
Discovering a community to belong to. When you engage in group activities you remind yourself that you're not alone and that there are others on whom you can rely during your hard days.
Group therapy creates a safe and supportive environment for people to openly share their challenges and struggles while getting answers by listening to others share their similar experiences.
How Do Group Therapy Activities for Adults Help?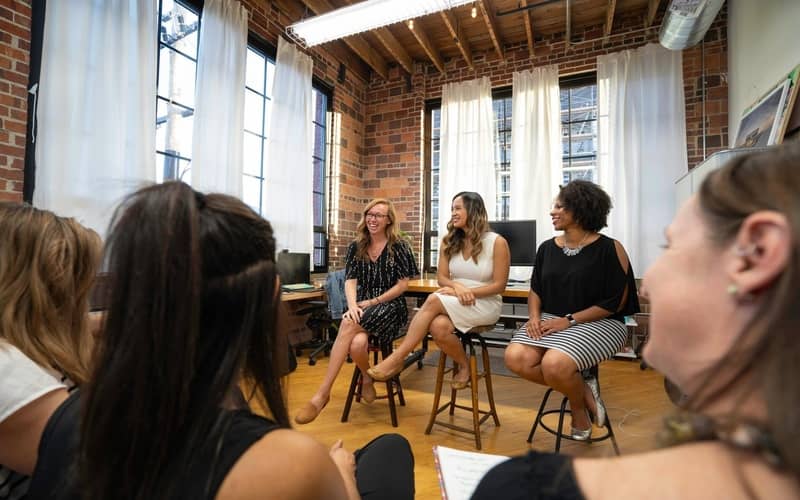 Of course, how group activities for adults help can depend a lot on the other group members and their support to one another. A group therapy session, in any case, provides a safe space to discover and express emotions and behaviors without judgment.
This includes getting to know the other members, letting them share their perspectives, resolving any conflict in a safe environment, helping other group members know themselves and grow, and achieving your goals (as well as helping other members reach theirs).
One of the most important activities in group therapy is to share your relevant information with other group members. This includes your thoughts and behaviors that you may find embarrassing. One of the principles of group therapy is to ensure comfort. So, when we talk about therapeutic group activities, there are three things that you should not ignore:
Confidentiality: The therapist and the group members agree to keep the information shared in the session confidential. This means that you can't talk about what was said in the therapy with others without the permission of the group members.
Safety: The therapist, as well as the group members, need to create a safe, supportive and respectful environment where discrimination, abuse, and judgment will not be tolerated. Everyone must be free and feel safe in sharing their struggles.
Participation: The group members need to participate. This means that you need to learn how to safely share and actively listen to what others say. Only by doing this will help you grow and heal.
Therapeutic Group Activities For Youth & Adults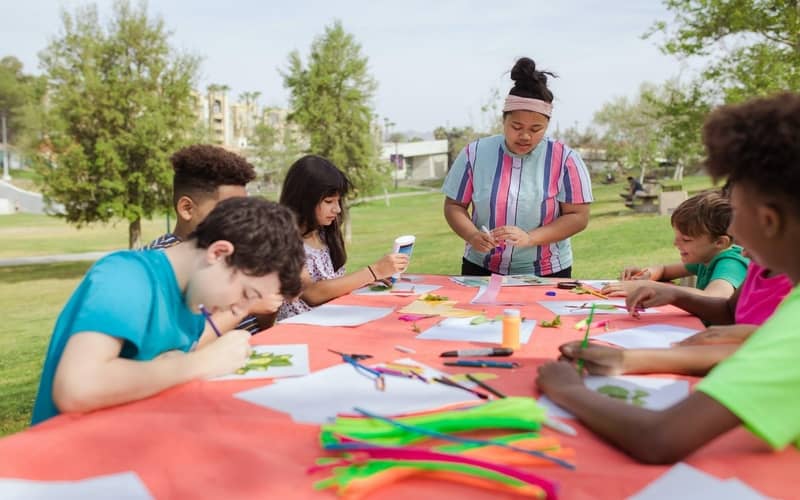 Group therapy can be conducted as inpatient treatment or as an outpatient treatment. If it's an inpatient treatment then the group activities may happen more than once each day. However, if it's an outpatient treatment then the group activities are usually limited to once or twice a week.
First of all, you need to remember that communication is the life force of group therapy. Opening up and sharing your emotions is important as this can give an insight into how you process, grow and cope.
Therapeutic group activities for adults and youth with poor mental health can include cooking, hiking, dancing, creating art, or more. These therapeutic group activities not only help in improving social skills or icebreaking but can also help in the emotional and mental growth.
In some cases, group activities can include using a piece of paper to draw a narrative or simply create origami while in other cases, creating art or writing a story to represent your mental state can help in coping.
Other fun therapeutic group activities for adults and youth can include:
Enacting a drama or play to express emotions. This can also include role-playing and activities to let go of self-judgment.
Expressing your feelings through gentle dance movements. Dancing can help increase the sense of community with other members and can also be a wonderful way to connect with your mind and body.
Discussing culture and history to engage all group members and create a cultural and artistic connection with others. This can also include reading books representing a particular mental or emotional condition and discussing the plot or characters in a session.
Playing memory games. This can help keep a track of something happy or positive one of the group members share. Sharing things you're grateful for with other members can also help in increasing positive feelings during the session.
Having therapy animals such as cats or dogs in the group activity. Animal-assisted therapy is another approach that can help improve mood and decrease symptoms of various mental health disorders. Of course, having a furry friend in the group can increase energy and relaxation among the members.
Involving friends and family of the patients in the group session. Having trusted companions in the session can help increase the feeling of community and provide support throughout the recovery process of each member.
Passing a ball of emotions around. This is a fun therapeutic activity for youths. This can include passing a ball among the group while music plays in the background. When the music pauses, whoever has the ball, has to express what they're feeling.
These are just examples of therapeutic group activities that can be incorporated into group therapy. Some group activities can be fun while some might be designed to focus on particular skills or issues. The aim is to work together with others in healing.
Lastly, I would like to say that group therapy and the therapeutic activities included in group therapy can help create a safe and expressive environment where you not only find support from others who've been through similar situations but also get to learn from your shared experiences.
Want to try group therapy? Here are some of the best online group therapy platforms to help you get started. For more, you can always connect with us at info@calmsage.com or DM us on our social media.
If you found this article helpful, let us know in the comments below and give us a thumbs up!
Take care and stay safe.