Therapy
10 Best Online Therapy for Services For Kids & Teens To Protect Their Mental Health
we have tested the best online therapy for teens with a group of 5 people and listed out them from best to worst.
Last Update on August 2, 2022 : Published on January 13, 2021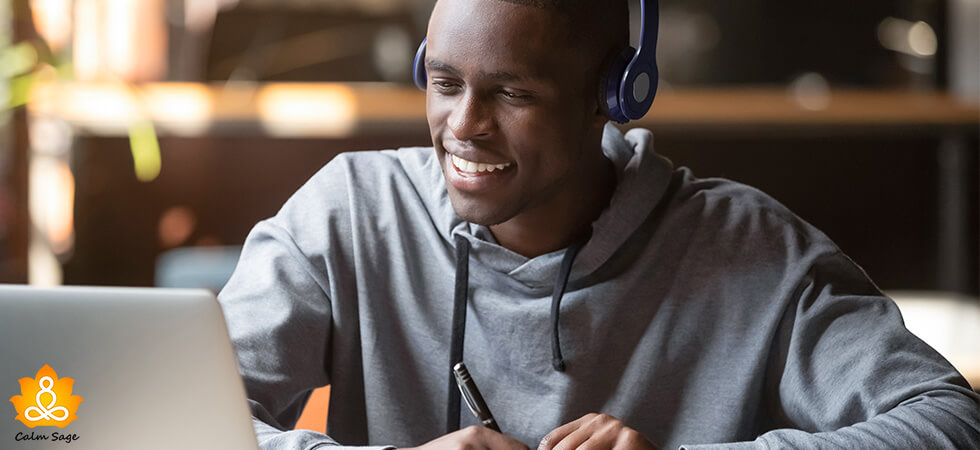 Online therapy is one of the best channels to connect with a professional expert and tell them the problems you are facing openly. When it comes to teenage, this age is itself challenging with body changes, rushing hormones, and thoughts within the peer group. Some of the teenagers also go through anxiety, depression or confusion and need friendly support. In that case, online therapy is very useful for kids too.
Moreover, teenagers, these days go through various other problems like emotional issues, parental pressures or addictions which become barriers to move forward in life. To avert the situations teenagers are going through, counselors and therapists help through online counseling.
Here are the Best Teen Online Therapy Providers:
Also Read: Top 10 Online Therapy and Counseling Programs
Before we give you an idea about online counseling for teens, a teenager could be sure of things like:
Your privacy remains hidden and confidential. So you can speak about anything that surrounds you.
The experience of a therapist will help you in finding solutions to deep-rooted problems.
Online counseling and therapies can work easily on mobile devices and could be done in the comfort of your own home.
10 Best Online Therapy For Teens and Kids in 2022:
1. Teen Counseling: Best Overall
Key Highlight: Dedicated to teen counseling
Price: Price starting from $45 per week

TeenCounseling, as the name suggests, is exclusively dedicated to teenagers where licensed therapists could be met and their problems could be discussed comfortably. A parent or guardian can talk to a therapist and once approved, the discussion between child and counselor can take place.
The child can download applications on the phone and he can choose to text, call, or video chat with the counselor. Teen counseling usually begins with a detailed questionnaire that helps in connecting children with specific counselors.
Connect Now with TeenCounseling
Disclaimer: As BetterHelp Affiliate, We may receive compensation from BetterHelp or other sources if you purchase products or services through the links provided on this page.
2. Synergy Therapy: For a Free Consultation
Key Highlight: Individual e-therapy
Price: Free consultation can be scheduled. Sessions could be scheduled in between $125 to $200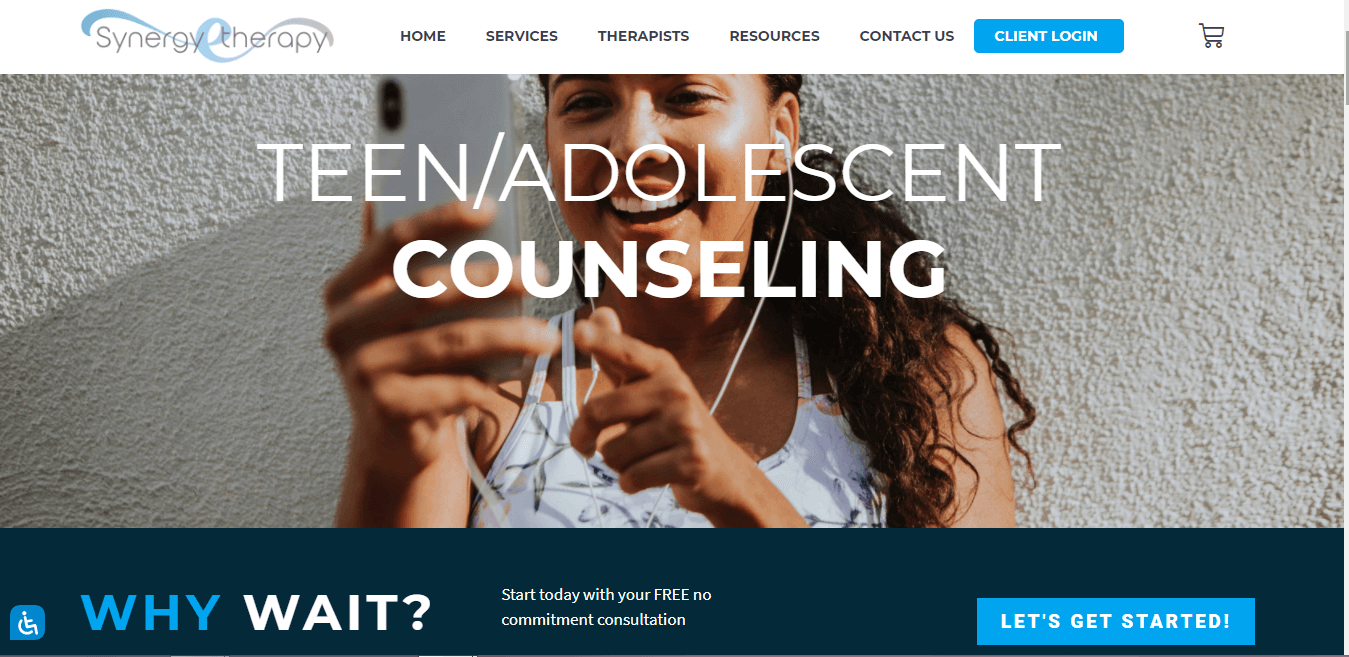 Synergy Therapy is capable of providing you online counseling for teens anytime and anywhere. Difficulties like anxiety, depression, adness, bipolar disorder or mood disorders could be taken by teenagers, adults or any individual. If someone is dealing with life transitions, historical trauma or medical illnesses, this is where you can rely on.
To locate the therapists in your area, you can select your state and ask a particular therapist to assist you. Moreover, Synergy therapy is convenient for people, gives you flexibility for appointments and keeps your information private from the world.
Connect Now with Synergy Therapy
3. BetterHelp: For all-around mental health support
Key Highlight: HIPAA compliance
Price: Price starting from $40 per week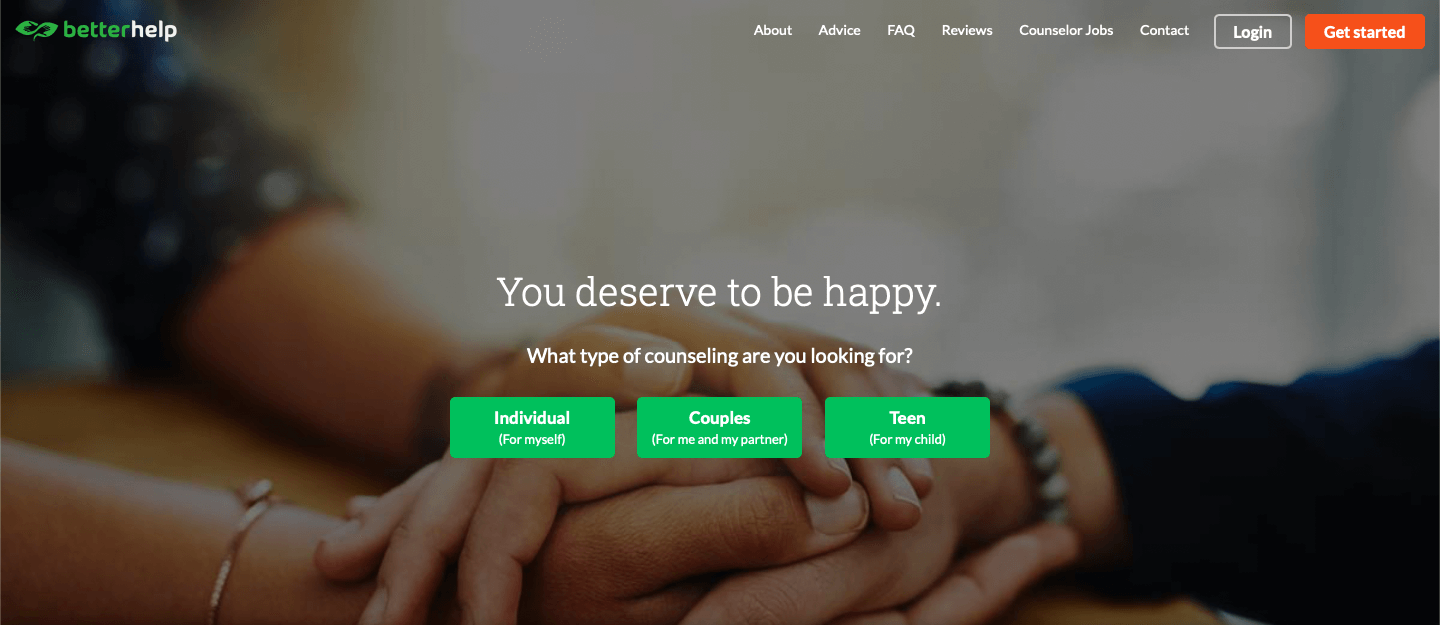 With communication services like phone calls, messages, chats, and video calls, BetterHelp is already a winner with its popularity. BetterHelp forms a huge network of more than 7000 therapists and one can start with the sessions within 24 hours of signing up.
Also Read: Check Complete Review for Betterhelp
You can land on the website and choose 'Teens' for teenager psychotherapy. Its sleek mobile app could be easily downloaded and used by teenagers not only to take sessions but also find out the advice provided in previous one. It is because all the sessions are conducted and stored in the app itself.
Disclaimer: As BetterHelp Affiliate, We may receive compensation from BetterHelp or other sources if you purchase products or services through the links provided on this page.
4. Talkspace: Best for Unlimited Messaging
Key Highlight: Seamless switching between therapists
Price: Price starting from $65 per week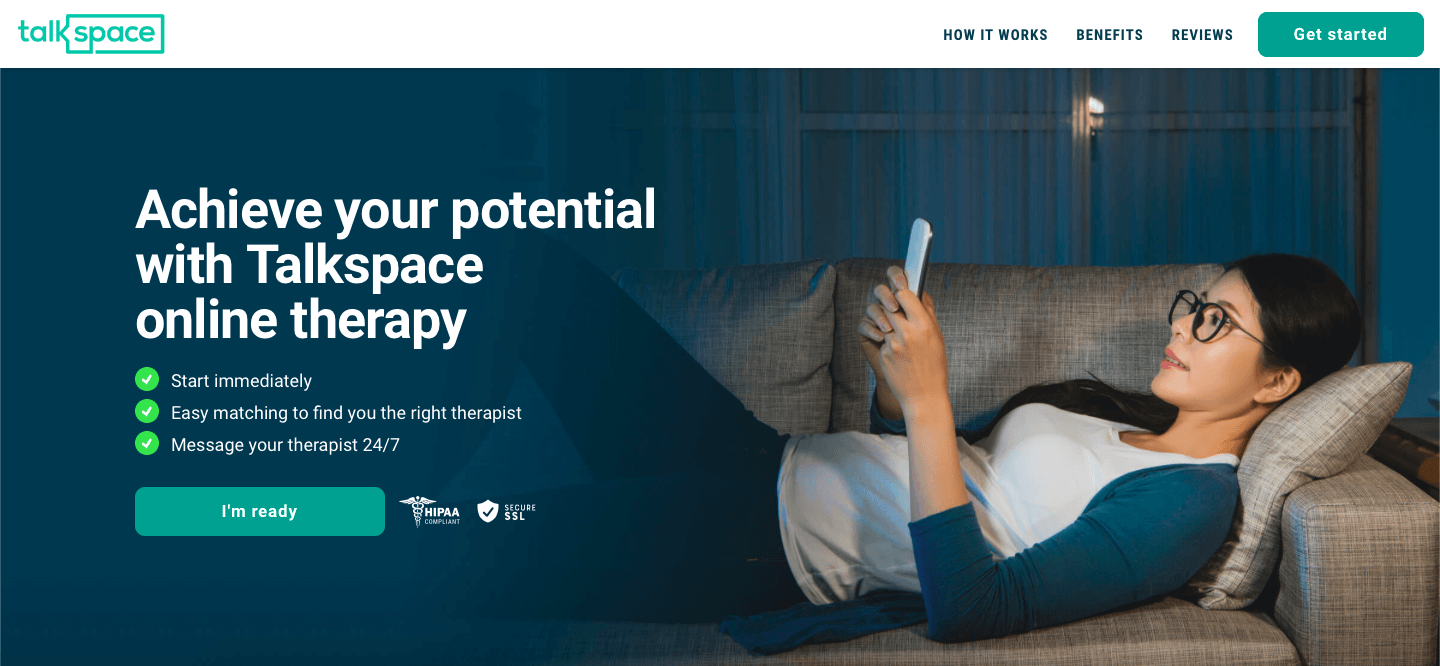 Talkspace is a well-renowned therapy site and it began with teenage therapy services in 2018. A person can start his journey by giving an assessment test which gets matched with the therapist as per the requirements. You can choose the plan and start with the therapy easily. Teenagers above the age of 13 are eligible for therapies!
Whenever a teeanger sends a message from the website, they can find out the response time from the therapist. Talkspace offers 'guaranteed response time' and teenagers could be sure of getting their issues resolved when asked for support.
5. Doctor On Demand: For for a Free Assessment
Key Highlights: Therapists available 7 days a week
Price: Starts $75 per session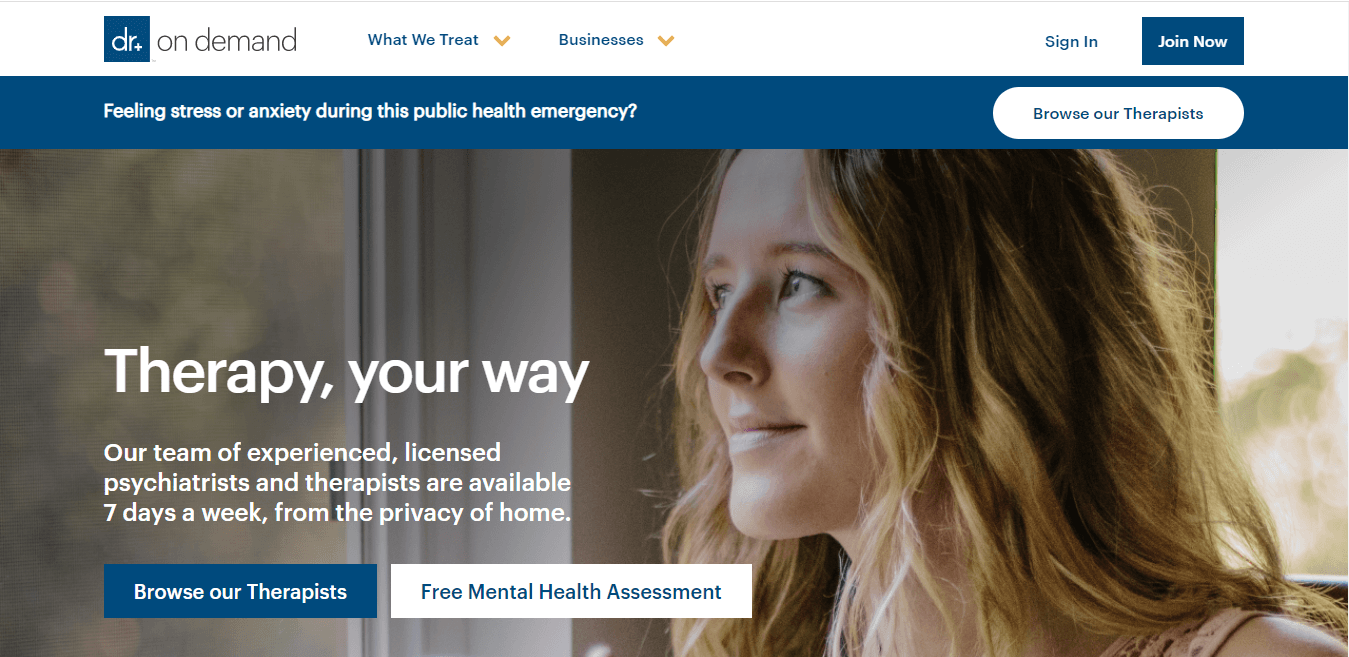 A number of trusted therapists could be found here for teenagers. In order to begin, take the test or quick assessment which could be helpful in finding professional support. Select your therapists or psychiatrists from the list where you can also find their backgrounds, qualifications, and specialties.
Since it is convenient to use, you can even schedule your visits so that working with your therapists becomes easier.
Connect Now with Doctor On Demand
6. Amwell: For Kids
Key Highlight: Mental health treatment for minors
Price: Price starting from $79 per week

Unlike various other counseling services for teenagers, Amwell provides therapies to children starting at age 10. After visiting the platform, choose the service you would like to take, understand the biography of various therapists and review them. Appointments could be taken for live video chats.
Moreover, you can also enter insurance details of your child and find out if the services are covered by the insurance companies. If any family issue like divorce, grief, lifestyle change or loss of a member is troubling your child, you could also be recommended for family therapy.
7. 7 Cups: For Free 24/7 Chat
Key Highlight: One place for advisors, volunteers, and therapists
Price: Starts from $150 per month
Although 7 cups is meant for every individual who is willing to take therapies, teenagers could get access to therapists by visiting the website. All the professionals are HIPPA compliant and keep your information confidential. The best part, there are no hidden fees bothering you. To start the therapy, you just need to create a member account and start the process ahead. 
8. Ginger: For App-Based Access
Key Highlight: 24×7 access to mental health care
Price: Starts $119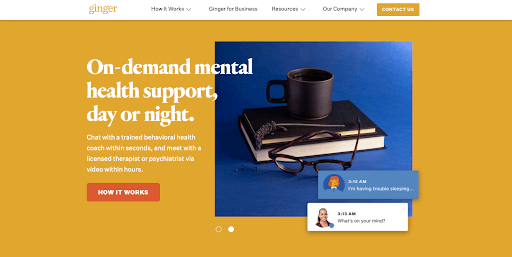 One can get training from the coach within a few seconds as soon as you login the application. If you wish, you can also schedule video therapy and psychiatry sessions within the next few hours. Moreover, you can also find clinically validated skill-building activities for personal growth.
9. iCounseling: For Unlimited Therapist Access
Key Highlights: No scheduling of calls required
Price: $60 to $120 per session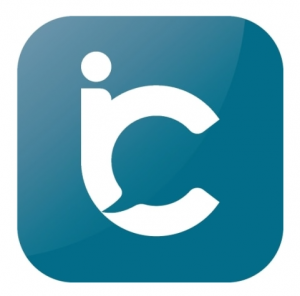 How about keeping a therapist in your pocket and asking them for help whenever you need it? This is why iCounseling is one of the best online therapy sites for teens and kids. Instead of scheduling calls with them, just fill a brief survey and iCounseling will help you match a counselor for you. As and when matched, you are free to send messages to your counselor whenever you want.
Moreover, there are no bothering limits as professional counselors help you as long as you need them to. The contact can be made through messages, chats, phone calls, or video calls, as and how you are comfortable with it.
10. Online-Therapy.com
Price: Price starting from $60 per week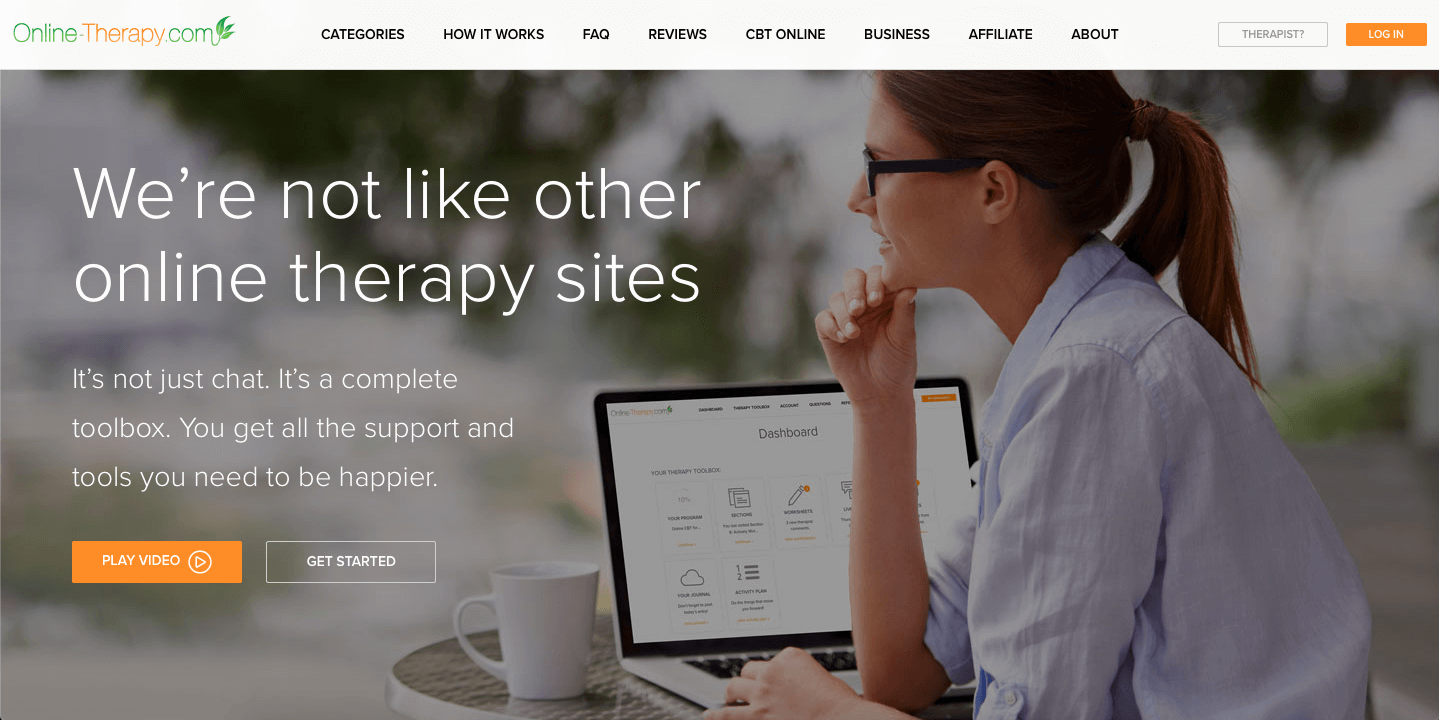 Online-therapy offers a chat option for 24/7 and a number of flexible options for teens. With therapies, you are also provided with worksheets, homework assignments, reading sections and more. Teens have access to SMS and live chat sessions where you can make activity plans, assignments or solve difficulties.
Note: They Provide $20 Offer
Connect Now with Onlinetherapy.com
Wrap-Up
After learning about teenage psychotherapy and online therapy for teens, we are sure that you, as a parent, would step up for your child's mental health. If you are a teenager, don't hesitate in asking for help either. Just drop us a message at info@calmsage.com and let us help you connect with an expert today.
If you ask us for the best therapy for teenagers, we highly recommend TeenCounseling, BetterHelp, and Talkspace for their reliable and trustable source.
More Relevant Articles:
Debunking the Top 10 Myths of Therapy and Online Therapy For You
Eating Disorder Online Support Groups and Where to find them
Online Therapy: Tips On How Can You Make Best Of It
Will Online Therapy Program Work for You?
Best Online Marriage Counseling Programs To Revive The Relationship