Therapy
5 Ways Licensed Counseling Is Different From Friendly Guidance
Last Update on September 28, 2020 : Published on September 15, 2020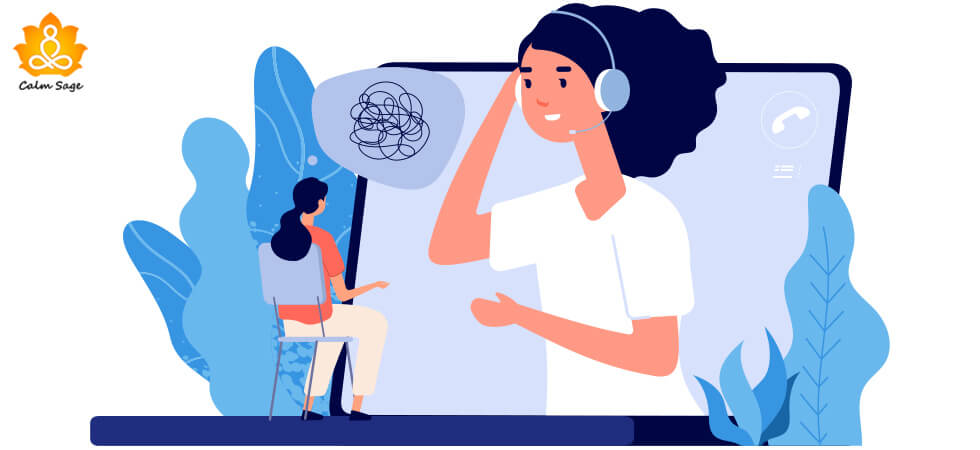 Advice could be given by anyone, be it friends or family members but counseling could only be taken up by a licensed counselor or therapist. Well, that is one huge difference between guidance and counseling but what difference does that make on your personal front? Well, we are here to clear all your doubts and make sure that you understand the value of both in times of need.
It can also be understood that you may go for advice from different people and find different answers, which may leave you confused at the end. However, a counselor doesn't tell you what has to be done but helps you with figuring out the solutions to the problem.
Difference Between Guidance And Online Counseling
1. Definition
Guidance or advice can be called as an opinion from your known ones about how you can fight with your problems from one side. This advice is based on their past experiences, common knowledge, personal opinion, and self-beliefs. It could be also known as a preventive measure to deal with problems.
Counseling, on the other hand, is a two-way process where licensed professionals try to understand the problem of their client and make sure that both can come up with a solution together. This practice is mostly based on professional knowledge and is known as a curative measure.
2. Purpose & Intention
Guidance can be initiated by anyone. You can find your guidance on multiple websites, magazines, newspapers or friends whose intention is to make the best choices for yourself.
Counseling is a way to change the perspective of a person where the counselor helps you in finding answers to your own questions. They make sure that you find answers specifically and are more focused on the same goal. Counselors dive into in-depth research for root cause analysis and are mostly solution-centric.
3. Procedure & Approach
Whenever we are into a complicated problem and cannot define the answer for ourselves, we ask everyone about the next course of action. 'What should I do, please help me' is the first thing that pops into mind, right? Then how guidance and counseling differ over the case. Let's find out.
Guidance or advice would give you some quick and instant solutions but it is not sure that the person has been introspective of your problem in detail or hasn't had the opportunity to understand the issue. Moreover, if you ask somebody about your problem then it is possible that you get dependent on them for future problems-solutions too.
Counseling, as described above as well, allows you to find solutions and make decisions for oneself. Counselors show your different ways to find perspective and make you aware of your every coming step. As the consequences are delivered to you in advance, you try to push yourself in the right direction for future problems.
4. Time Consumption
Have you been to a friend's place for coffee and found out solutions in an hour or so? We all have been there. Yes, you may feel that the solutions to your problems through advice are often early as expected.
Whereas counseling may need you to visit the therapist or counselor multiple times and it does require a lot of effort from both ends to explore the thunder inside. You may feel that counseling may take a lot of time but this takes you on a positive side and acts really beneficial for the long run.
5. Consequences
In the case of friendly advice, the outcome is based on personal opinions and self-experiences. It may or may not solve your problems considering the difference in situations. So sticking around common notions may not be great when looking for solutions to deep-rooted issues.
In the case of Licensed Counseling, counselors make sure that all the legal terms, theories, models, and case study is well researched and studied. With all that in mind, you can explore your own emotions and discover yourself differently. Counseling helps in untangling your cluttered thoughts and finally gives the output of a gem.
Guidance & Counseling: Which One Is To Go For?
When we were learning about the difference between guidance and counseling, we also learned that both of them aim to solve your problems and find the best possible solutions for them.
Now when it comes to you, you can definitely look for advice around but understanding the depth of the issue is most important before taking any decision. Finding the answers is better through counseling (although time-consuming), especially when no one has your answers.
What would you pick? A readymade soup from the restaurant for which you have to go again or learning a recipe so that you can cook it anytime you like? Probably the latter one, right? So, we recommend you to go for counseling by writing to us at info@calmsage.com and get solution-oriented from today.
You May Like These Also:
Maximize Your Therapy Outcomes With These Embodiment Techniques
5 Tips To Encourage Someone To Go To Therapy