Wellness Guide
Coping With Uncertainty | Effective Measures For You To Try
Last Update on November 27, 2020 : Published on November 29, 2020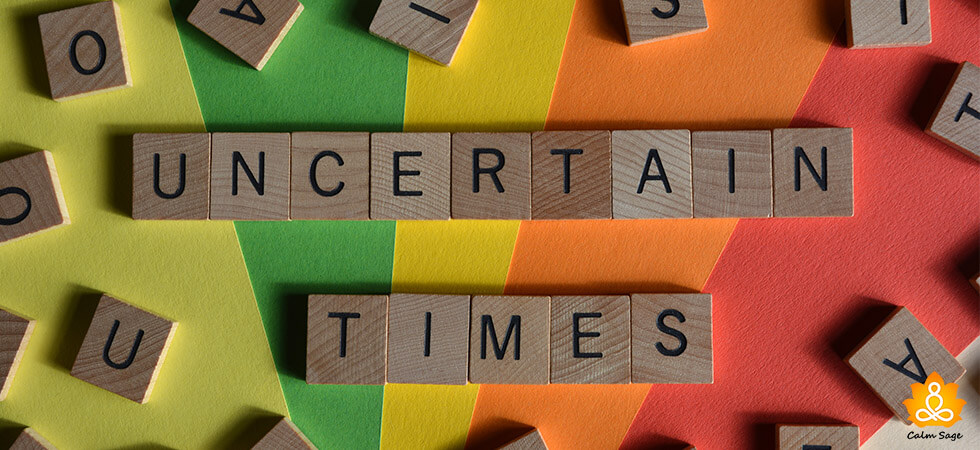 I bet you will agree with me when I say that no matter how much we prepare for our future we are always uncertain of what the future truly holds for us. While some of us don't think of these uncertainties at a conscious level they do impact us unconsciously. And for those who are already facing an uncertain life event can surely relate to the thoughts of "what ifs" creating hurdles. Well, no matter on which side you fall on, we should learn to deal with uncertainty in life because if not then it might impact our overall wellness.
Also Read: 8 Dimensions Of Wellness | Wellness Model of Health
Although from an evolutionary perspective, humans are built to be able to anticipate any possible threat, prepare for it, and fight against it, we often forget which coping mechanism to put in play.
So, today we are going to help you create your DIY Kit/Jar wherein we will put all the effective ways of dealing with uncertainty in it. This will make it easy for you to accept, prepare, and adapt.
Ways to Cope With Uncertainty
Coping With Uncertainty Step 1: Preparing Your DIY Jar
We start by looking at the material that is required to prepare you are Dealing With Uncertainty" Jar. This includes:
A jar or box
Sticky notes or sheets
Pen
Ribbon
Time
If you don't have all the materials discussed above it is okay you can just create a list of the same in your gadget.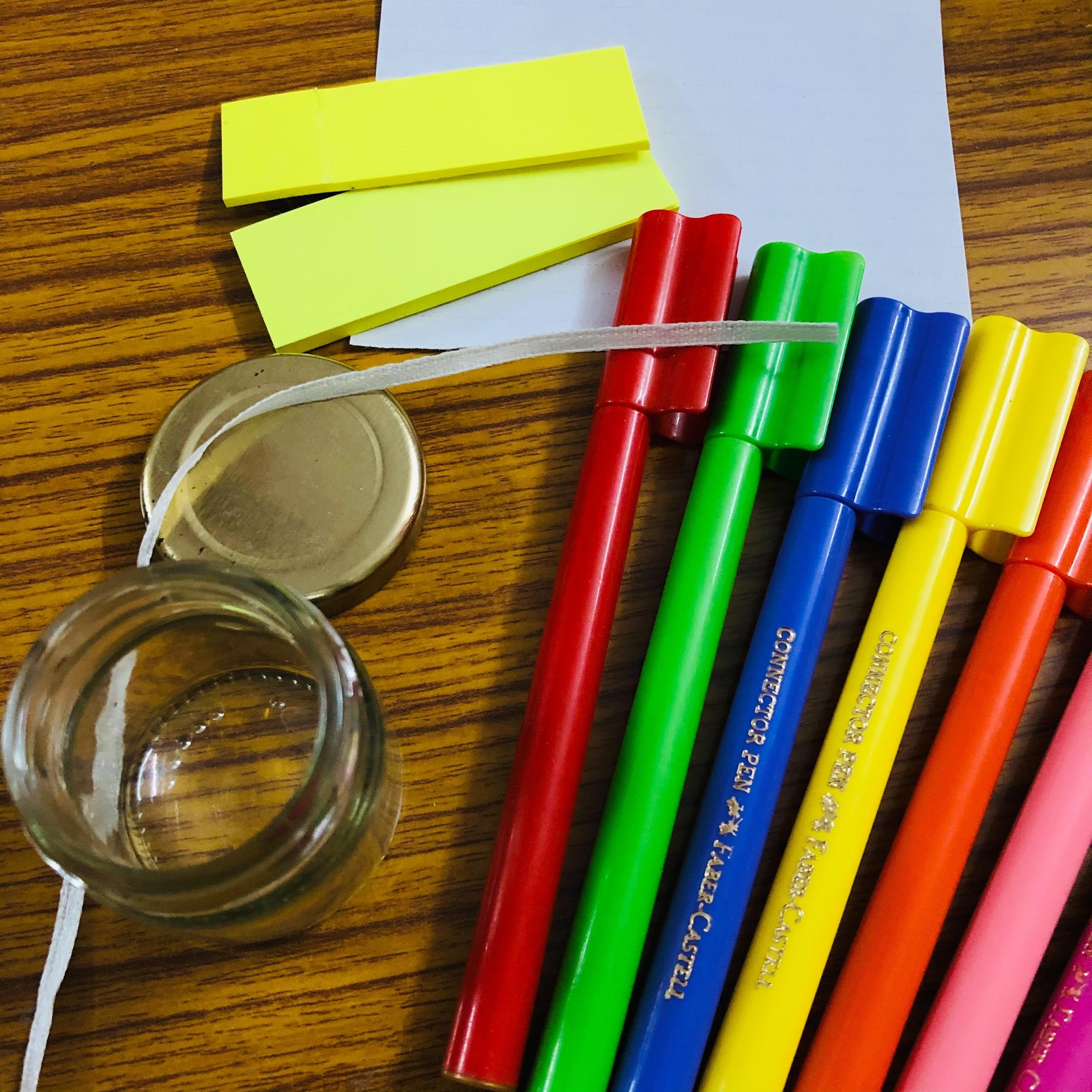 Coping With Uncertainty Step 2: Making Your DIY Jar
Now it's time for you to add the DIY ways of dealing with uncertainties into your jar.
Ask Yourself, Can I Control It?
Sit, relax, and ask yourself can you control the situation? If yes, then work towards it. If not, then what's the point of dwelling on the negative feelings and let them take control of you. Be realistic and reasonable while answering this question.
Example: "I don't think so I will ever get a job."
Can you control this situation? Certainly. By working on your skills, looking for the right job profile, and applying for the same, you can get the job.
Now, if you are uncertain of "Whether or not I will get the job I have given an interview for?" ask yourself can you control it?
Surely, not. The interview is done, you have given your best. Now you can just sit back and wait for the result (without being apprehensive).
Practice Self-compassion
The instances when one feels uncertain they also feel short of themselves and ends up being too critical of themselves. To cope with uncertainties you have to be gentle with yourself. To meet this goal of dealing with uncertainties you can practice self-compassion. Self-compassion will help you get out of the spiral thinking of being harsh on yourself.
Practice loving-kindness meditation with us. (webinar link)
Express and Experience Your Feelings of Uncertainty
When you hear the phrase "cope with your uncertainty" you might assume that you have to disregard your thoughts and feelings. But that is not the case. In fact, to deal with any emotion or situation, you have to start by identifying and accepting it. Feelings of uncertainties are no exception to it. Identify what is uncertain, what are the emotions related to it, and acknowledge it. The best way to notice and akcolwedge your feelings is through journaling.
Bring Your Focus on The Present
Generally, uncertainty results from worries and anticipation of the future. This in turns drains you with feelings like sadness and hopelessness. This in turn just exaggerates the whole situation and limits your ability to cope up with the problem effectively. Which makes it important for you to bring your focus on the present moment as it works as the contradictory pill here. When you are in the moment and focusing on what's happening right now, you will find yourself more connected with the situation and challenge the negative assumptions. This breaks the loop of dwelling into uncertainties and instead helps you cope with it. Some of the most classic ways that can help you feel grounded ensure that you are in the moment are:
Mindfulness: The agenda of mindfulness is to enjoy the "here and now." Through the practice of mindfulness, you will feel calm and see improvement in your overall mood.
Meditation: Probably the most preferred and used method to bring yourself to the present is meditation. It allows your mind to wander, but in the end brings your focus to the present, helping you cope with the uncertainty.
Deep Breathing: Have you ever noticed how your breathing pattern changes when you are being apprehensive about the uncertainties? It is disrupted! Which further gives your brain and body a message that things aren't under control. So by focusing on your breath and pacing it down, you not only bring yourself to the present moment but also gives your body system the message that everything is under control.
Watch our full webinar on "How to be in the present moment" to learn more such practical tips.
Work on Your Actions
Your actions can prepare you to deal with uncertainty in a healthy manner. Here are some actions that you can work on to beat off uncertainties:
Create a self-care routine.
Learn a new skill.
Maintain a daily routine.
Make practical plans.
You can finally wrap your jar with a ribbon of kindness. Because irrespective of the source of uncertainty it is important to be kind to yourself as it might take time for the issue to be resolved in the meantime you can just be patient with yourself.
Coping With Uncertainty Step 3: Learning to Use Your DIY Jar
Now each time you feel uncertain about your plans, future, and life in general just open you are "Dealing With Uncertainty Jar" and pick one chit of paper from it. Now follow the way of coping with uncertainties that are mentioned in it. You will see how instead of feelings worrying and second-guessing yourself subsides with time and your coping mechanisms will develop instead.
My DIY Jar works as my one-stop solution for "How To Deal With Uncertainty."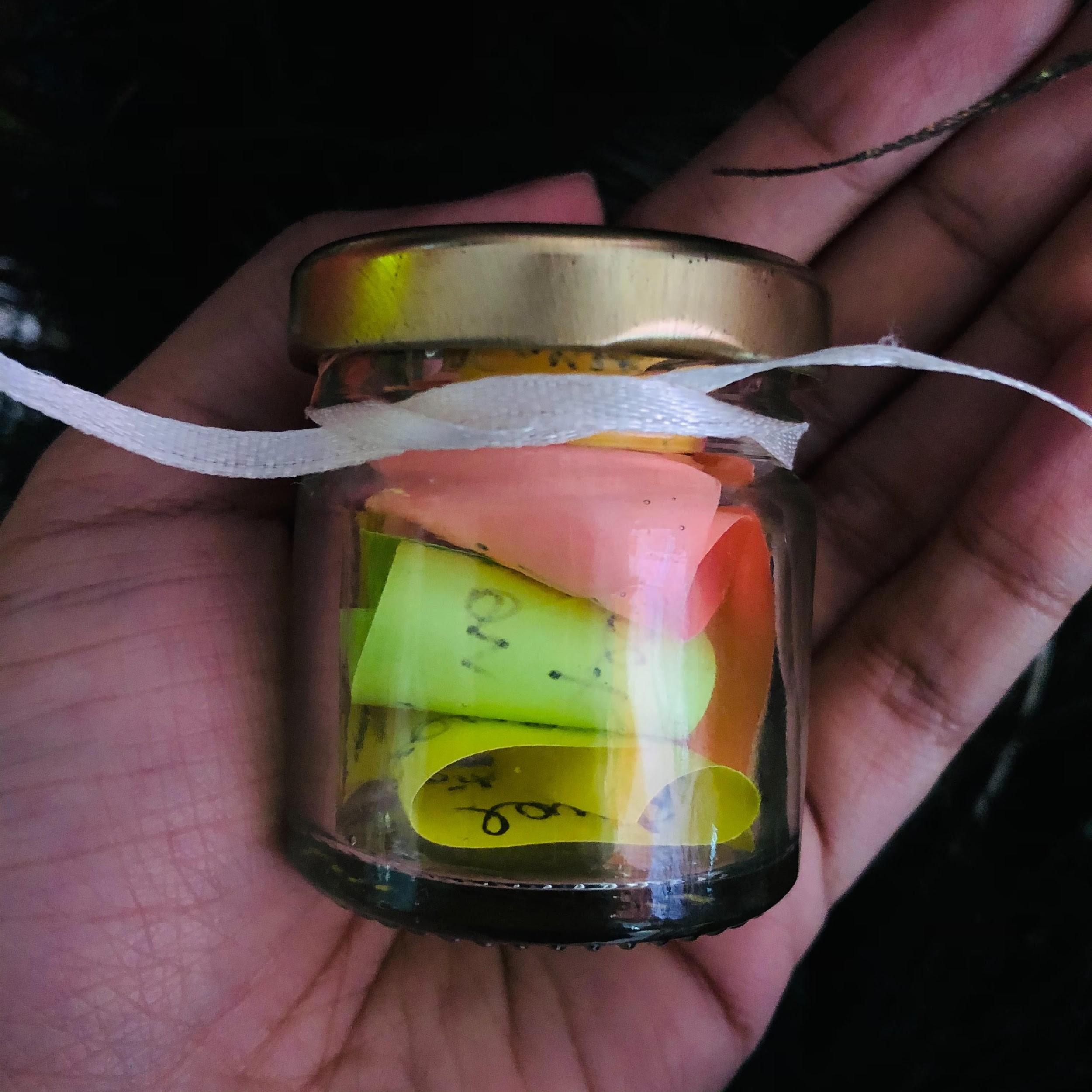 This "Dealing with Uncertainties DIY Jar" has always worked for me to kick off the uncertainties that otherwise used to weigh me down.
If you found these ways of coping with uncertainties useful and if you are going to create your DIY jar/kit, do share your experience in the comments section.
Thank you for reading!