Relationship
Flying Solo This Valentine's? Let's Make Your Valentine's Joyful
Last Update on February 11, 2022 : Published on February 11, 2022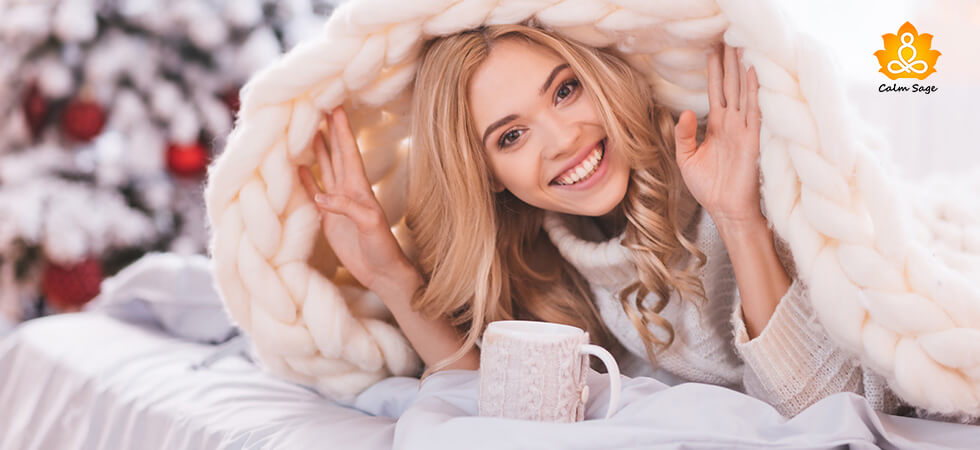 Being single provides us the opportunity to build our careers, set our goals, and follow the desired path. The whole year, we singles try to achieve everything we have ever wished for! Then, entering February, what could be worse than feeling alone on Valentine's (even when you enjoy being single)?
If you are flying solo this Valentine's, don't worry you're not alone. And, the best part is that Valentine's is not only for couples anymore. Who said only couples can enjoy this week or day? You can enjoy it with anyone you love, you can enjoy Valentine's with yourself as well, and that's called self-love on Valentine's Day.
And don't worry, I am not going to ask you to buy flowers for yourself; I have enlisted some really best ways to celebrate valentine's day solo mindfully, peacefully, and joyfully. So, let's get started.
20 Best Ways to Celebrate Valentine's Single in 2022
1. Skip to the good part and go for a movie!
Gifting yourself flowers, chocolates, or teddy bears is cliché! Therefore, do something unique and take yourself out for a movie. Make sure you do not watch any movie related to the romance or love genre. Try to watch something "out of your genre."
Listen To Our Podcast: How to deal with Valentine's Day anxiety?
2. Play "Who Says" by Selena and enjoy a night out with your group!
Okay! Not interested in playing "Who says", play something else, and vibe with your group. Additionally, you can listen to any mental song you like! Or just simply play anything and vibe on it with or without friends (choice is yours).
3. Volunteer in American Heart Awareness Month
To pay attention, February is not only about roses, chocolates, and lovey-dovey texts, but it is also known as "American Heart Awareness Month." Therefore, look out for some volunteering resources and do something good despite being alone and sad on Valentine's Day.
4. Go to a concert and bring out the hidden Eminem
Well, going to a concert is always a good idea (even if it's not Valentine). Concerts are fun and they have the power to disappear your worry, sadness, or loneliness within seconds. Therefore, book tickets with your group, go to a concert and enjoy the day mindfully.
5. What about playing Futsal with your friends?
What about calling it a "guy's day or night" and just playing video games or futsal with your group? Just call out your single friends and make a mutual plan so that everyone can enjoy their day without even thinking about red or pink roses!
6. Karaoke night never goes off the trend!
Singing on the top of your lungs and venting your feelings out with songs is the ultimate plan to enjoy Valentine's Day single. If you want you can enjoy it alone or you can just call some of your friends to be with you and sing!
7. Visit local markets
If your city is not under any lockdown or other restrictions, you can visit local markets and shop locally. You can visit a chocolatier and taste new chocolates. Or, you can also visit any vineyard nearby and enjoy it.
8. Self-love + Self-care = Perfect Kick to the Week
Self-love and self-care are not gender-centric. Therefore, plan a self-care day with or without your friends, and follow it peacefully. You can include a spa, aromatherapy, beauty treatment, and more in your plan.
9. Make an escape plan and travel to unexplored places
If all your friends are committed, you can make your own escape plan and travel any unexplored place for a day or two. Just make sure, you enjoy your day mindfully without any disturbance.
10. Focus on your dreams and projects
If you have planned to go to office or attend office, keep your focus straight on your dreams and projects so that you could be aligned with positive thoughts and productivity throughout the day.
11. Heard about dopamine dressing?
Dopamine dressing is the new trend of 2022 which you should definitely follow this Valentine's. Dopamine dressing is all about wearing fabrics, colors, and clothes that bring joy to you.  Therefore, this Valentine's dress for yourself and take yourself out on a date.
12. Throw an Anti-Valentine's party for your single friends
I know this is one of the best ways to celebrate Valentine's Day in 2022. Spend some time with your friends; do not get involved in romance and lovey-dovey texts. Simply, cook something for your friends and toast to your independence.
That's all folks! I really hope you find this blog interesting. Comment down your views and experience on these best ways to celebrate valentine's day single. For more such content, connect with us on all social media platforms.
Thanks for reading!
Till then, take care and enjoy!