Self Care
Best Self Care Ideas for a Healthy Mind Body & Soul
Last Update on August 28, 2023 : Published on January 11, 2021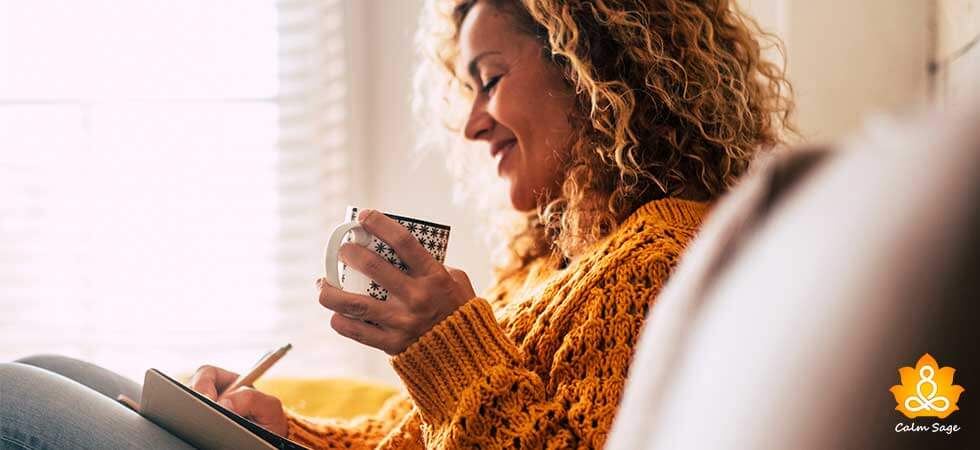 You might have heard this phrase a lot, "Mental health is equally as important as physical health". However, when it comes to the improvement of mental health, ever thought why we always prioritize working schedules and productivity over our health?
Self-care is categorized as indulgent or extra work which we usually neglect over some time. But, sticking to self-care activities makes us feel more motivated and energetic throughout the day. Self-care is beneficial for people fighting stress, anxiety, depression, and other mental illnesses in their everyday lives.
View this post on Instagram

Related: How To Make Time For Self-Care? 7 Tips When Running Low On Time
The fact is that self-care activities are productive and important for certain people to get through rough days or rough patches. In this blog, I have highlighted activities that are easy-to-do, accessible, and do not involve money.
The below-mentioned activities are my favorites and self-tested. I hope that these activities are also helpful for you to beat the blues of mental illnesses. I have also included some of the most frequently asked questions related to self-care activities in this blog.
If you wish to read them scroll down to the end or click here. So, let's get started.
Related Read: DIY Self-Care Kit For Your Mental Health Needs
100+ Best Mental Health Self-Care Ideas:
For a better approach and understanding of the mental health self-care ideas, I have divided this section into five main categories:
Emotional
Mental
Physical
Social
Spiritual
1. Mental
Give yourself a break and practice a mind-detox.
Avoid toxic people and behavior.
Learn to say no whenever needed.
Remove "should" from your dictionary and replace it with "will".
Take a nap without setting an alarm.
Challenge your negative thinking pattern.
Try to develop new neural pathways.
Practice budget making and follow it.
Always keep your hands engaged in something productive.
Try something new in your living area. Add new curtains or a new carpet. Keep on doing something.
Develop a morning ritual.
Try healthy drinks every day.
Read fiction every weekend.
Find a new hobby or revisit an old hobby once a week.
Schedule "me time" whenever you want to.
Read inspirational blogs and stories.
Try art therapy or doodling for mindfulness.
Goof or play around with your furry friend.
Establish and stick to a healthy routine.
Read Also: Benefits of Being Yourself: Take the road of Self-love
2. Emotional
View this post on Instagram
Express your feelings whenever you feel like it.
Be empathetic.
Keep asking for your feedback to track down the progress.
Practice gratefulness.
Practice 4-8-7 breathing.
Do one thing that makes you smile every day?
Cry whenever you are not able to hold up.
Try peace and anger management mantras.
Try mindful exercises.
Try mandala art for mindfulness and instant stress relief.
Define three daily manageable goals.
Practice self-love affirmations.
Create a collage of inspirational writings and hang it in your workspace.
Revisit old happy times whenever you're feeling down.
Help without any expectations.
Stop being a critic.
Unfollow your toxic friends on social media.
2. Physical
View this post on Instagram

Related Read: Soul Ties: Recognizing Soul Ties And Breaking The Unhealthy Connections
Join martial art classes.
Groove to your favorite song whenever feeling down.
Try some stretching exercises.
Add deep breathing exercises to your routine.
Take a nature walk.
Try yoga for mental and physical health.
Drink more water.
Try water meditation.
Keep exhausting yourself physically.
Get a sunbath on weekends (do not forget to apply sunscreen).
Try swimming.
Ride a bicycle.
Do something adventurous once a month.
Go canoeing or kayaking with a friend.
Go to bed early and avoid digital devices.
Take a long shower.
Try acupuncture.
Take your furry friend for a small walk.
Walk on the beach with your loved one.
Shake your body to release the energy.
3. Social
Accompany your loved ones or family members.
Ask for support whenever needed.
Join a support group in your locality.
Call a friend and revisit old memories.
Try to communicate positively and effectively.
Go for an outing, engage with strangers (if you want).
Plan a picnic or small get together with family or friends.
Host a movie night.
Host a virtual party for friends living overseas.
Reconnect with people.
Try to resolve unresolved conflicts.
Share your feelings and listen to others.
Cook something together.
Schedule a date night with your partner.
Send surprise gifts to your loved ones.
Send postal letters to friends living overseas.
Share a smile with strangers.
Go for an unplanned trip.
Socialize with your family members and come out of your negativities.
Avoid becoming a toxic personality.
4. Spiritual
Attend a spiritual community service.
Add meditation to your everyday routine.
Practice body scans techniques for improving overall wellness.
Try one-minute body awareness meditation.
Practice one-minute thought awareness meditation for checking your emotions and feelings.
Help someone without expecting reciprocation.
Donate money for a charity of your choice.
Help someone unexpectedly.
Try to look from a positive side.
Pray. Meditate. Repeat.
Read something spiritual.
Support someone less fortunate.
Memorize passages from religious texts.
Keep on doing well without expecting something in return.
Take a break from social media and go for a digital detox.
Maintain a journal and track your progress towards spiritual health.
Practice empathy.
Practice random acts of kindness.
Volunteer to any kind of service.
"Turn the other cheek" and be the better person when you disagree with someone.
Additionally, you can also try this 30 Days self-care Challenge by Calm Sage to reach your self-care goals within a month. You Can download this free printable or save this URL.
Frequently Asked Questions:
Q1. What is Self-Care?
Self-care is the practice, mindset, activities, and habits that we follow to beat unhappiness, depression, illness, stress, and other mental health issues.
Q2. How should we build a habit that becomes a routine?
You can practice the 21/90 rule to make healthy habits a routine or practice.
To read about the 21/90 rule click here.
Q3. Why is self-care important?
Self-care helps in relieving stress and depressive symptoms to the body by reinstating positive vibes. Self-care helps in maintaining the body-spirit relationship which is why self-care is important.
Q4. What are the four dimensions of Self-care?
The four dimensions of self-care are emotional, physical, psychological, and spiritual health.
Q5. Is putting yourself first selfish?
Putting ourselves first is not at all selfish. It's just not putting anyone else before your own needs.
Q6. What is mental self-care?
Mental health self-care includes activities like decluttering the mind or reducing stress levels. Taking care of our mental health is not easy, therefore scheduling time for mental self-care helps in reducing stress and helps in improving overall wellness.
Q7. Why does self-care matter?
Our body reacts in a negative way when something goes bad with us which results in extensive stress. Extensive or chronic stress impacts our physical health which is why taking care of our mental health is important.
I hope this article helps you in engaging with mental health self-care activities. Comment down your favorite activity and related benefits. For more such inspiring content, follow Calm Sage on all social media platforms.
Thanks for reading.
More power to you.