ADHD
Can Someone Mask Their ADHD? How Does Masking ADHD Affect Us?
Last Update on June 7, 2022 : Published on January 21, 2022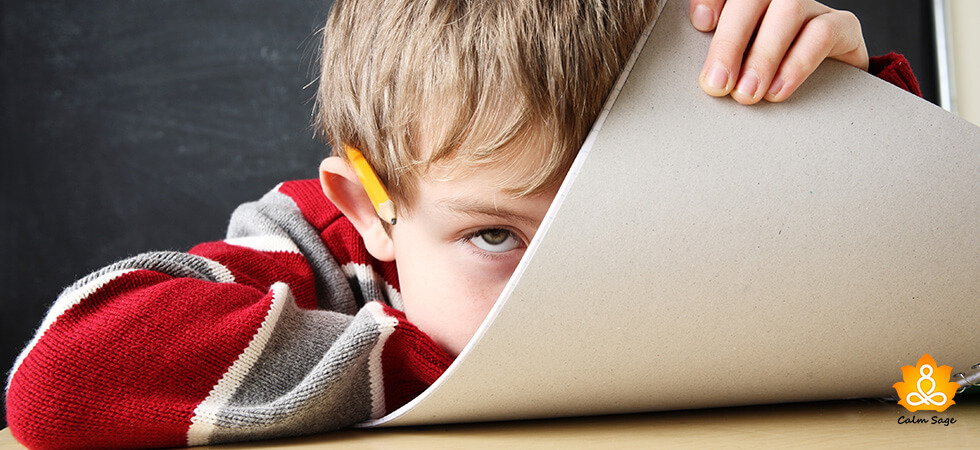 ADHD better known as attention deficit hyperactivity disorder has affected almost 6 million people in the United States. And almost ⅓ of the ADHD population is masking their ADHD right now.
ADHD masking is a lot more common than you must have imagined. We are living in the 21th century but mental health stigma is still lingering around us. One of the reasons someone chooses to mask their ADHD is the stigma and shame attached to mental health disorders.
ADHD masking is done by many people, therefore it's very important for all of us to get a better understanding of this concept so that we can identify the masking and help them stop their ADHD masking.
But first, let me tell you a bit more about ADHD masking!
Shall we begin?
What Is ADHD Masking?
ADHD masking is a way you try to mask their symptoms so that they can mix well with the rest of the people around them. If you have chosen to mask your ADHD you basically will try to camouflage with other people around them.
ADHD masking is also known as impression management. Impression management was termed by Russell Barkley, psychologist, who also was the one who claimed that almost one-third of people with ADHD prefer masking their condition.
Other than hiding your symptoms during ADHD masking you will also copy the behavior of other people who do not have ADHD. This is how you camouflage with the rest of the world, you imitate the body language and behavior of non-ADHD people so that you appear just like them.
How Does ADHD Masking In Adults Affect Us?
Adults are able to mask their ADHD very swiftly as compared to children. In fact ADHD masking in adults is much, much more than that in children.
Let's see how ADHD masking can impact us…
Since the symptoms are masked along with your ADHD, there can be a delay in diagnosis or you can even be wrongly diagnosed
ADHD masking can make you develop other mental health conditions like anxiety or depression
Once you start masking ADHD you eventually become very good at it. This can be a problem when you finally decide to stop masking ADHD because it'll be very hard for people to believe that you are struggling
According to experts, ADHD masking can lead to the development of substance abuse-related issues. They say intoxication is a maladaptive defense mechanism that people (who mask their ADHD) take the help of
Masking ADHD can divert the stress inwards, which means, you can't tell anyone who you feel because according to them you do not have ADHD. Basically, you suffer alone!
Masking ADHD eventually will leave you confused as to who are you? Which ones are your real attributes and feelings and which ones are your copied attributes and feelings? You will end up not feeling like yourself.
Need help with ADHD?
Here Are Some Examples Of ADHD Masking!
You don't talk too much so that you can camouflage carefully
You keep checking your belonging time and again, you don't want to lose anything
Your expression and your feelings are poles apart, you react the way others are reacting and not how you actually feel
When in a relationship you try to behave like everything is fine but in reality you have lost all ability to keep that relationship intact
You literally over burden yourself with work to keep your surroundings from being messy and unorganized
You forcefully make yourself appear calm and composed but your mind is actually on its 20th topic. You can't focus, you just fake it well!
You organize and reorganize your paperwork so that you can find them easily later. Organizing happens a lot.
These are only a few examples of how ADHD masking happens. There are a lot more things that you do so that you appear just like how other people around you are.
Let me tell you, this kind of behavior is not healthy at all. It can land you up in an even more troublesome situation. It's better to stop masking ADHD as soon as possible. To do just that, here are a few suggestions from our end…
How To Stop ADHD Masking?
ADHD masking is not healthy at all. Stopping it in time will be really good for your mental and physical health.
Here's what you can do…
Identify your masking behavior: Note down all you behaviors that indicate masking and then correct them as soon as you attempt such a behavior
Let the negativity flow out of you: till the time you take mental illness as a shame, you will not be able to overcome ADHD masking. So let all the negativity flow out of you.
Accept yourself: you need to accept yourself the way you are. Your mental health condition is not a result of any of your deeds.
Differentiate between healthy and unhealthy behavior: if you happen to have a healthy masking behavior, it's good to keep them. If you have an unhealthy masking behavior like bottling your emotions, you need to get rid of it.
Do not avoid your emotions: avoiding your feelings and emotions will only harm you even more. Acknowledge your emotions, don't avoid them.
You are not alone: there are a lot of people who are dealing with similar issues, look for support groups so that you can learn from each one's experience.
Also read: 10 Best Apps to Manage ADHD of 2022
That'll be all about ADHD masking!
I hope you found the blog helpful and informative. ADHD masking is not a healthy way to lead your life. If you find yourself masking your ADHD make sure you seek help and stop masking ADHD as soon as possible.
Thanks for reading.
Take care and stay safe.