Therapy
What is Filial Therapy: Techniques and Benefits
Last Update on September 23, 2022 : Published on September 25, 2022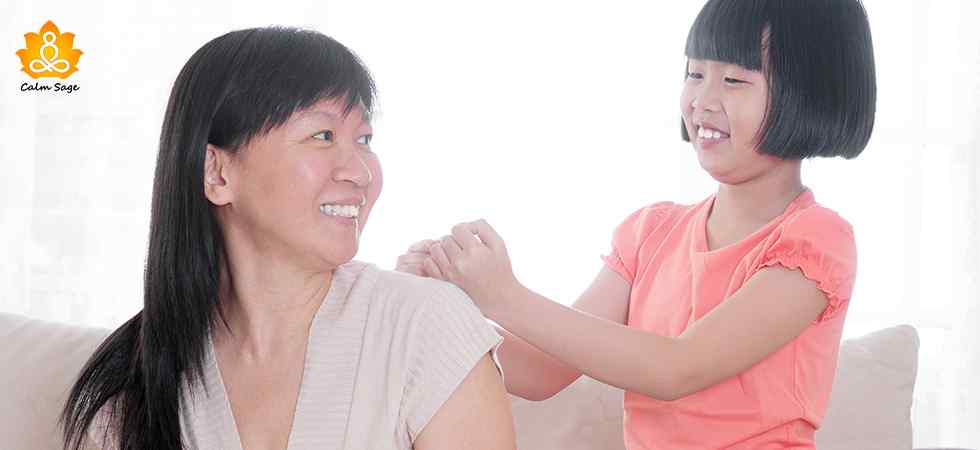 Filial therapy is a combination of family therapy and play therapy. Filial therapy is for those people who are looking for some assistance in improving their relationship with their children. It is a child-centered therapy that teaches parents how to use play therapy interventions with their children
Filial therapy helps parents or caregivers understand and learn the techniques of play therapy which they can use with their children. Did you know filial therapy is one of the first therapies to use systemic family therapy interventions?
Bernard and Louise Guerney realized that there are very few treatments that provide trained people to work with children along with their families. Therefore, in the 1960s Bernard and Louise Guerney developed filial therapy to fill the gap.
Filial therapy proved to be a successful attempt at addressing the fact that parents should be trained in relevant techniques so that they can help their children on their own as well.
Let's understand filial therapy better…
What Is Filial Therapy?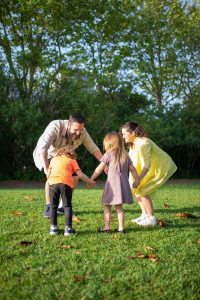 Filial therapy, commonly known as filial play therapy, is child-centered family therapy that focuses on educating parents or caregivers about various play therapy techniques that they can use to build a good relationship with their children and improve their family dynamics.
It is one of the pioneering therapies that understood the importance of building a relationship between children and their caregivers/parents. Filial therapy makes use of psychoeducation to help parents/caregivers learn how to have a one-on-one play therapy interaction with their kids.
The aim of filial therapy is to improve and maintain the relationship between children and their caregivers/parents. To do that they mainly focus on using interventions and techniques of play therapy.
Also read: The 4 Styles of Parenting and Their Impact on Children
Techniques Used In Filial Play Therapy
Filial therapy takes place where the child's play therapy sessions take place. Upon learning the basic filial therapy techniques the parents/caregivers can continue visiting and engaging with their children during their play therapy sessions. They can also use these techniques when they are at home as well.
There are 4 main filial therapy techniques that all participating parents/caregivers are expected to learn. Let's have a look at these filial therapy techniques;
1.Structuring:
This is the first filial technique that the caregivers/parents learn. In structuring, they understand how they are supposed to prepare the play area before the session begins for their kids. Once they have structured the play area, they can call the kids and ask them to play however they wish.
2.Child-Centered Imaginary Play:
In this filial therapy technique, the parents/caregivers are asked to watch their children indulge in imaginary play. In this technique, you are taught to not interfere while your child is playing. You don't give any direction or attempt to correct them, you just have to observe them.
3.Empathetic Listening:
While the children play, parents/caregivers are supposed to actively observe and listen to what the child is talking about during their play session. The main motive of this filial therapy technique is to understand what are your child's intentions and how they are feeling.
4.Limit setting:
In this technique, parents learn how and when to intervene during their child's play session. Although you are not supposed to interrupt the child and let them play freely, you can intervene if the child is being aggressive or is showing destructive behavior.
Benefits Of Filial Therapy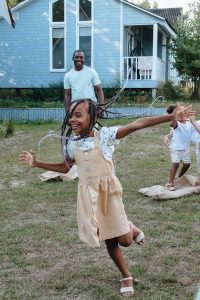 Filial play therapy offers N number of benefits for the child as well as their caregivers/parents. One of the best things about filial therapy is that it focuses on improving the relationship between parents and children.
Another benefit of filial therapy is that the parents are trained to use the play therapy intervention on their kids. This makes it so convenient for both parents and children because play therapy can happen at home as well.
Let's have a look at other benefits of filial therapy;
For the parents;
Helps in getting better insight into their child's intentions and motives
Helps in gaining acceptance of their children's independence
Helps in setting better limits for their children
Helps in becoming more confident as parents
For the children;
Helps in gaining a sense of mastery by achieving new things every day
Helps in improving the child's idea of self or self-concept
Helps in making them understand the importance of taking responsibility for their actions
Helps in become more self-aware and understand their feelings better
That's All Folks!
I hope you find this blog about filial therapy interesting, informative and helpful. If you are interested in filial therapy, give a good read to the filial therapy techniques so that you know what you will be learning.
Thanks for reading.
Take care and stay safe.