Therapy
Strategic Family Therapy: Types, Techniques, Benefits, Effectiveness, And More
Last Update on February 11, 2022 : Published on February 12, 2022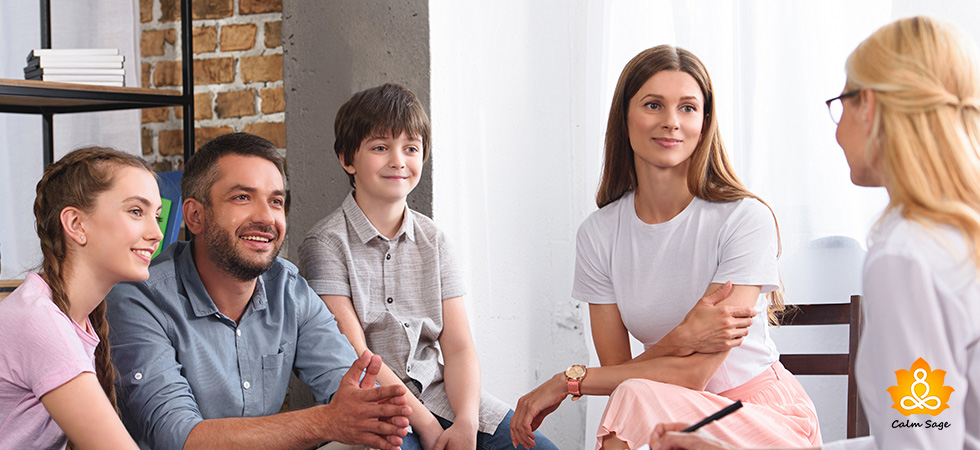 A cross-cultural intervention designed to help families with children between the ages of 7-16, strategic family therapy or SFT is short-term family therapy to treat behavioral issues. With this therapy, factors such as unstable family dynamics and emotional regulation that may be contributing to the behavioral issues of the children are addressed.
Strategic family therapy is an active therapy that is a brief, direct, and functional approach to treatment. The concept of strategic family therapy is based on the idea that family plays a great role in the development and growth of a child.
SFT addresses the family behavior and interactions that may be causing disruptive and abnormal behavior. With this approach, a family can learn how to better function and how to help kids overcome behavioral issues.
Here, we'll be exploring how strategic family therapy helps, the types, its benefits, and is it effective or not.
Types Of Strategic Family Therapy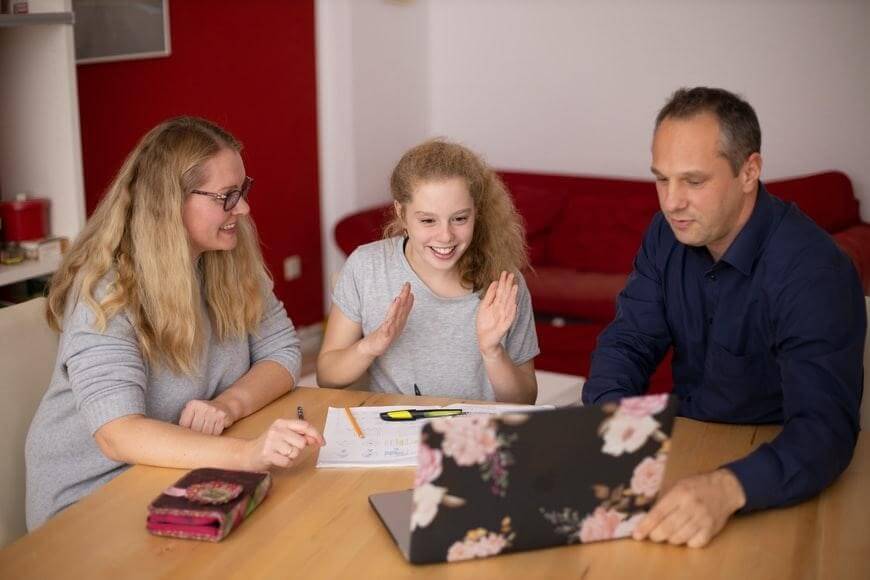 Brief strategic family therapy or BSFT is an approach that includes 12-17 weekly sessions of at least 60-90 minutes. This evidence-based approach addresses external and internal symptoms of behavioral issues in children aged 7-16.
External symptoms can include being rebellious, substance use, being absent, misbehaving, etc. while internal symptoms can include depression or anxiety.
Other types of family therapy can include:
Communication Family Therapy
Narrative Family Therapy
Structural Family Therapy
Systematic Family Therapy
Psychoeducation, and more!
Strategic Family Therapy Techniques
Strategic family therapy takes into consideration each family's situation and structure, however, the techniques used in this therapy treatment can include:
Joining: The first step is to create a therapeutic alliance with the family aka establishing mutual respect. This therapeutic stance allows the family therapist to become a part of the family system, showing that the therapist is on their side.
Tracking & Diagnosing: After the therapeutic alliance is established, the therapist works to understand the family's behavioral pattern. Here, they identify the strengths and odd interactive patterns that can help them build a treatment plan.
Restructuring: Here, different techniques are combined to support the family in changing ways on how they respond to each other. Some interventions a therapist can incorporate are:
Creating non-verbal patterns
Creating new communication channels
Manipulating space
Increasing stress
Assigning family homework
Hypothesizing
Directives
Circular questioning
Reframing, and more.
This step of restructuring aims to help learn more constructive interactions that can boost a change in the family dynamics.
Strategic Family Therapy Can Help Address
Strategic family therapy can help address behavioral issues such as:
Aggressiveness
Misbehavior
Substance use
Illegal and risky behaviors
SFT can also help:
Improve communication between family
Change inflexible rules and roles
Improve the family bond
Allow the family to deal with tough situations
Improve the overall home environment
If a child is struggling with a personality disorder, anxiety disorder, or a mood disorder that is causing poor social or family functioning, then strategic family therapy can help.
Benefits Of Strategic Family Therapy
The benefits of strategic family therapy can be many. Some of them can include:
Improved communication in the family
Create and strengthen family boundaries
Boost positive parenting
Improve parenting behaviors
Improve conflict resolution skills
Build healthy family bonds
Strategic family therapy believes that how family functions and interacts can play a huge role in the development and life of a child. By improving family dynamics and functioning, SFT reduces the risk of a child developing behavioral problems, now and in the future.
Is It Effective?
Research suggests that strategic family therapy can be effective in treating adolescents with substance abuse problems, mental health disorders, and other behavioral issues. One study found that brief strategic family therapy helped improve family engagement and family functioning.
In another study, it was found that teenagers with mental health issues have few internal and external symptoms after undergoing strategic family therapy. Parents also reported feeling more active and engaged in authoritative parenting.
Challenges Of Strategic Family Therapy
Of course, every therapy has its challenges. While SFT is effective, it may not be the right choice for treating every behavioral issue. Some challenges that may occur can be:
1. Participation: If one or more family members are less cooperative and don't actively participate in the therapy, then the efficacy of the treatment can be affected. For SFT to work, all family members must participate.
2. Resistance: If any of the family members resist the treatment, then it can also affect the outcome of the therapy.
3. Emotions: Talking about difficult emotions, conflicts, and relationships is a part of the treatment process. Of course, many people may be uncomfortable talking about emotions and some may even feel worse before they'll feel better. Therefore, it is recommended that the process should only be performed by a professional.
4. Ethics: Many of the interventions and techniques used in SFT can be manipulative if not used correctly. Therefore, the therapist should be professional, careful, and mindful about how they use the interventions.
Moving Forward…
Strategic family therapy is a brief or short-term family therapy treatment that can last for 12 weeks, approximately. The duration of the treatment highly depends on the family's needs. This therapy requires all family members to participate for it to work effectively.
If you think strategic family therapy can help you and your family interactions, you can ask more about how this therapy works from a mental health professional. Once you locate the right professional, don't forget to check for their credentials, background, experience, and their approach to the treatment.
I hope this article helped you understand how strategic family therapy works, the benefits of strategic family therapy, and its effectiveness. For more, you can drop us an email at info@calmsage.com or DM us on social media.
Let us know your thoughts and views in the comments section below!
Take care!