Mental Health
Why Do I Feel Like Failure? (& What Should I Do About It)
Last Update on July 16, 2020 : Published on July 16, 2020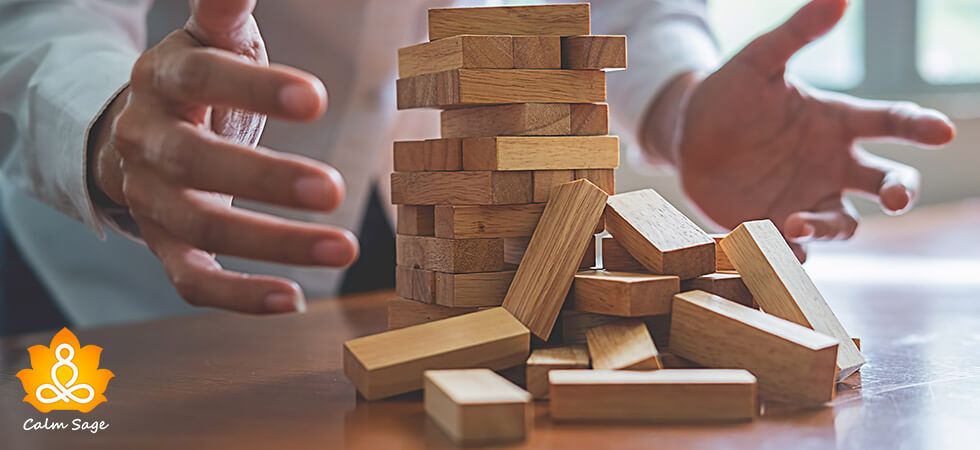 Regardless of whatever profession or line of work you're in, we're sure you feel extremely excited and energetic whenever you take up a new task. Nevertheless, this energy and zeal soon dissipates, and we are unable to achieve our desired task. However, this isn't always your fault and you must understand that failure is a part of life and only acceptance can help you get back up again
Most of the time, we perceive failure as a negative aspect forgetting that "Failure is simply the opportunity to begin again, this time more intelligently." The more you fail in your tasks, the more you learn different ways to complete them. But if you begin to look upon yourself in a negative manner, your morale weakens down. This is why we would like to make you a little more comfortable with failure and understand how to cope with failure effectively.
The Psychology Of Failure
Failure not only means that you have failed in a particular task or event but it is also burdened up with self-emotions and other perceptions. Understand that failure itself is a relative term and it is taken up by the individual as per he values a particular thing in life. You even think of yourself as a failure when:
There is a comparison between you and your friends while you scroll through your social media page and realize that they are trying new things, traveling to new places, getting new jobs, etc. and you are doing none of that. In this whole scenario, you forget to realize what you already have is beautiful.
You are being neglected by someone you wanted to impress and this impression makes you feel you have failed in life.
You are trying to accomplish something in your workplace with a lot of uncertainty and a pile of thoughts that you end up failing in front of colleagues and bosses. This in turn can also make you feel like a failure.
You also need to understand that sometimes a small mistake can also make one feel low, like forgetting to mail the last assignment or bringing the grocery home. Failure sometimes is actually related to what has occupied the mind of the person already rather than the events happening to him. You can try learning how to overcome failure but let's get some other points cleared along.
Why Am I Such A Failure?
Ask yourself these questions and answer them honestly. You can choose to write down in a journal and answer yourself in a better way.
Q1. Do you believe in yourself?
"The strongest factor for success is self-esteem: Believing you can do it, believing you deserve it and believing you will get it."
 Believing in yourself is the rock foundation for anything that you step on. So many achievers around the world today are not standing on their respective positions by the means of luck alone. They chose to believe in themselves first and had the confidence to achieve whatever they wanted to. Only when you start to believe in yourself, you start putting unique efforts that were probably not even tried before.
What Can I Do?
This art of self-belief may not emerge within you in a day or two and failure in life still hovers unless you change your mind for good, starting from today. Try to use some self-affirmations quotes and stick them on your wall. Read them every day and make yourself realize that you are great to perform the task and even if I fail, I will keep trying to grow myself.
Q2. Do you take up the responsibility to a 100%?
"You miss 100% of your shots you don't take." -Wayne Gretzky
 If you are telling yourself that I face only failure in life, you might need to revisit the past instances that made you feel so. Did you give complete attention to the task at hand? Did you take the full responsibility of what you had to do? If yes, then you are obviously not a failure. Life is not so simple at times and is full of surprises but your efforts are surely appreciated.
What Can I Do?
Stop blaming anyone for the work being assigned to you. You must take the responsibility with an open mind and try to finish it the way like, who knows you may end up creating wonderful things. Moreover, you must be prepared for every task in life with a smile and give your best shot. It may take a little time but how about breaking the tasks in separate sections and keep chasing each section like a goal. Be sure of whatever you do or else if it's in your hands, choose to skip that part.
Q3. Do You Give Up Quickly?
"Never give up on something that you can't go a day without thinking about."- Winston Churchill
Nothing is easy! Sometimes you need to do impossible things to become a winner and stop thinking 'Why do I feel failure' while sitting on the couch. Those who are achieving highest peaks simply decided to never give up on their efforts. Their belief and their concentration kept the flame alive.
What Can I Do?
Thinking that I have failed one task but I will achieve another makes you jump in between the opportunities very often. But this is definitely not the solution and the attitude stops you from giving full attention to each. The reality will remain the same in any aspect and failure is likely to be achieved once again. In case, you feel like giving up yet again, think of the time you chose to start it. Jot it down in your book and keep looking at the reasons to motivate yourself and cope with failure.
How To Cope With Failure In Life?
Although you have taken a good gist of what can be done if you feel like a failure, there are some other ways you can cope with failure.
Acknowledge the feelings and be there for a bit. Experience the emotions you are going through, label them, and escape the discomfort by trying various ways to cheer up.
Motivate yourself with failure stories like celebrities who successfully beat depression, Selena Gomez, and especially  J K. Rowling. In fact, you can read my personal story loaded with a series of failures and how I coped.
Learn all the lessons from the mistakes done and how they can be avoided for the best possible results in the future.
Face your failures like a warrior. Face the discomfort but have the courage to get up once again and break the stone. Remember, all your efforts earlier were not in vain and there are so many important lessons associated with it.
Wrapping Up
As quoted by Michael Jordan, "I can accept failure, everyone fails at something. But I can't accept not trying." Did you get that point? If you did, you may not feel the failure in life and rather you will always get up for another try and another chance. Are you ready?
More Suggested Article to Remove Your "Fear of Failure":
How to Be Consistent: Learn to live a balanced life
15 Inspirational Life Lessons from Famous Leaders
Grit : A Guide for Mental Strength
Comfort Zone: How Stepping Out Of It Is Good For Mental Health?