Self Improvement
Why Do I Talk To Myself? Is It Normal?
Last Update on February 16, 2022 : Published on February 17, 2022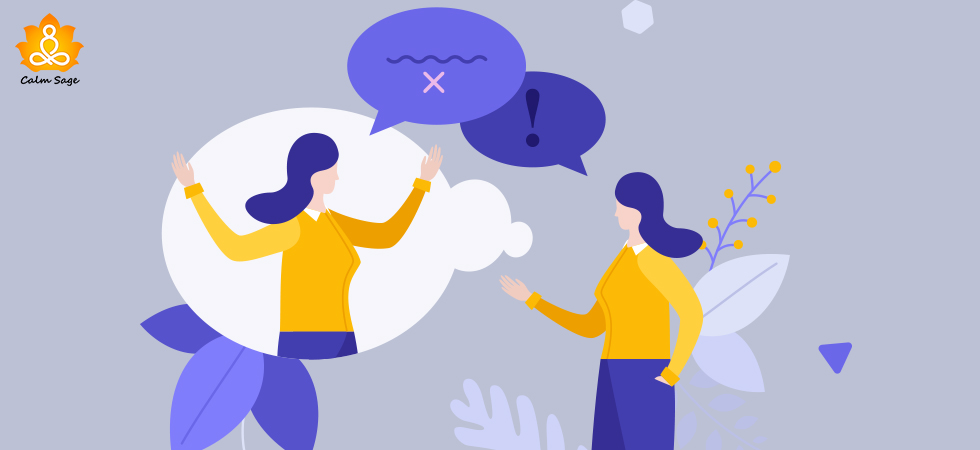 Do you often find yourself talking to yourself as if someone is there with you? Talking to oneself is very, very common. I have been around so many people who talk to themselves. In fact, I talk to myself sometimes.
There are various reasons why someone talks to themselves. Can it be because you are trying to remember something, or can it be a monologue of positive self-talk.? Somehow, many of us are always concerned about talking to ourselves.
'Why do I talk to myself?'
This question haunts many people, therefore, this blog will answer why you talk to yourself. We will also discuss various types of self-talk so that it is easier to reason with your habit of talking to yourself.
But first, let me answer your question…
Why Do I Talk To Myself?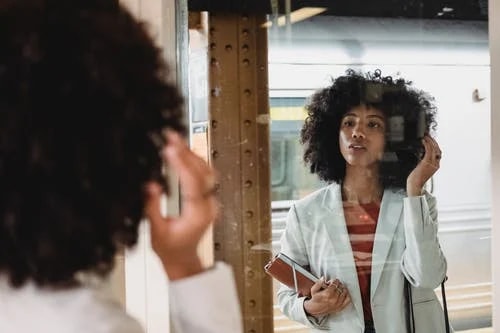 First of all, let me clear this to you, talking to yourself is completely natural. It's human to talk to yourself. Now, this doesn't mean if you don't talk to yourself, you're away from normal. It depends on person to person.
Oftentimes we feel embarrassed if someone witnesses our discussion with self. Trust me, there's no need to be ashamed. Many of us talk to ourselves when we are alone or sometimes when we shouldn't, like in a silent examination hall.
In fact, talking to yourself is healthy. Self-talk has various mental health benefits. According to experts it is a healthy way of expressing your thoughts and emotions.
Is Talking To Myself A Sign Of Mental Illness?
According to the American Psychological Association (APA), talking to yourself is a natural human behavior. In fact toddlers learn to speak via self-talk. When they are 2 or 3 years old, they begin to talk to themselves, which slowly fades as they grow up.
Talking to yourself does have a stigma attached to it. Most people frown at it, irrespective of doing it themselves. It's a natural phenomenon and it should be dealt with the same way too.
Although it is true that talking to yourself occurs in some mental health disorders like schizophrenia, it does not certainly say that talking to yourself is because of some underlying mental health condition.
Different Causes/Types Of Talking To Yourself!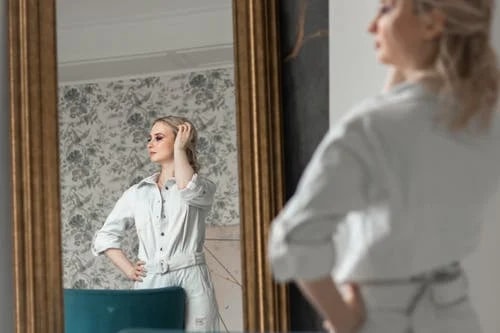 There are various causes that lead a person to talking to themself. This self-discussion has various types which are classified by the causing factor associated with it.
Let's have a look at the reasons for 'why i talk to myself?'
Recollection: recollection is a type of self-talk where you keep repeating things that you are looking for. You even do it when you want to remember something. For example, when you are searching for your book, you keep saying, "where's my book?" again and again.
In difficult situations: whenever we are concentrating on something very important, we often think loudly. By thinking loudly I mean, you verbalise your thoughts.
Encouraging self-talk: you might talk to yourself in order to motivate yourself or to encourage yourself to do something. It mostly sounds like, "Come on Charlie, you can do this!"
Practicing self-talk: you might have done this quite often, you practice something aloud all that you have to tell your boss in front of the mirror.
Self criticizing: Have you ever called yourself stupid after doing something stupid? This is one reason you might talk to yourself, you tell yourself when you go wrong. It's your inner critic talking to you.
How to Stop Talking To Yourself?
Now, there is nothing wrong with talking to yourself but if you still are not comfortable doing it, you can follow these tricks to reduce the frequency.
Identify the time when you engage in self-talk and check yourself
Try to journal your thoughts rather than verbalising them
Press your tongue against roof of your mouth so that your urge to think out loud is blocked
Since self-talk is good for your health, make sure you designate a time just for a little chat session with yourself, mine is when i shower!
That's all for today!
I hope now you know why you talk to yourself. Trust me, it is completely normal to talk to oneself. Don't succumb to the societal pressure of being perfect. 'Why am I talking to myself?' shouldn't bother you anymore, it's healthy.
Thanks for reading.
Take care and stay safe.