Therapy
Adlerian Therapy: The Alfred Adler Theory, Its Origins, How It Helps & More!
Last Update on March 15, 2022 : Published on March 15, 2022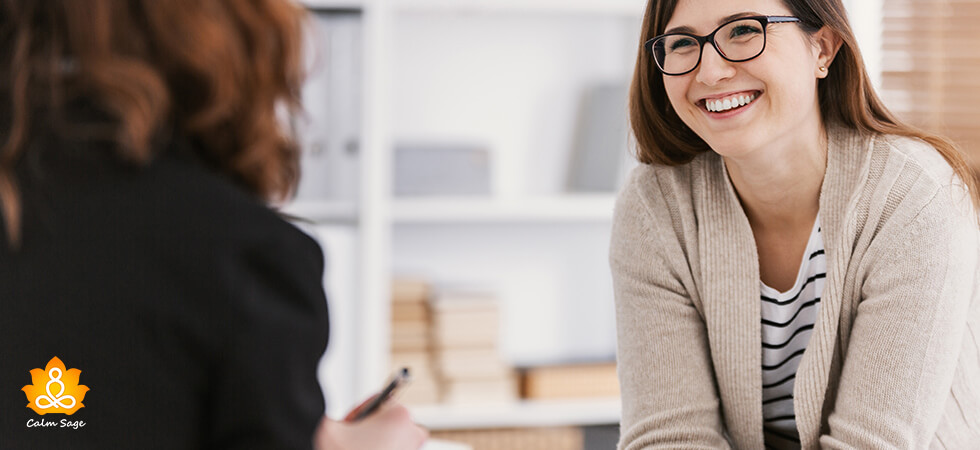 The holistic approach to psychology, Adlerian therapy states that to be happy and successful, one needs to gain a sense of belonging. This therapy puts more focus on the importance of social relationships and community interactions to boost individual growth.
Also known as Individual Psychology, Adlerian therapy was developed by Alfred Adler, an Austrian psychiatrist. He based this theory on the importance of social context towards influencing individuals. Alfred Adler's theory also suggests that one is driven by the need to feel a sense of belonging.
Alfred Adler's Adlerian therapy focuses on individual need for belonging and their efforts to overcome their inferiorities.
Let's take a look at how Adlerian therapy works, the techniques used, how this therapy can help, and what to keep in mind before moving forward.
Adlerian Therapy Techniques
Adlerian therapy is a humanistic and integrative approach to psychology and can be adapted to meet the needs of an individual. One of the key concepts of Adlerian Therapy is that individual behavior is goal-driven.
In this therapy, you work with the therapist to gain insight into your problematic behavior and once you're aware of the problems, you work on learning new skills to overcome said problems.
The Adlerian theory focuses on techniques that boost individual growth and resilience. Some of the techniques used in Adlerian therapy can be:
1. Encouragement: Your therapist will show empathy by listening to you and helping you recognize your strengths and gain the confidence you need to succeed. They will constantly encourage you to grow.
2. Visualization: Your therapist will ask how you would react if you were already the one you're striving to be. This visualization will help you imagine success, overcome resistance, and create the expectations that you'll succeed.
3. Reflect On Purpose Of Behavior: As you work on exploring your behaviors, your therapist will ask you to reflect on the purpose of those behaviors. Knowing the purpose can help you come up with healthy coping strategies.
4. Reflect On Memories: Taking a moment to reflect on your memories is also a way to gain an understanding of your behaviors and how these patterns are affecting your current situation. After reflecting on memories, your therapist will be able to look for certain patterns that come up.
Stages Of Adlerian Therapy
Adlerian therapy can help you gain an understanding of your goals and motivations. One of the important aspects of this theory is to work on overcoming any inferiority complexes one may have. The stages of Adlerian therapy can include:
1. Therapeutic Alliance:
The first stage is creating a therapeutic alliance between you and your therapist. With this alliance, you allow your therapist and yourself to work together, communicate, and share information. Having a healthy therapeutic alliance is important for any therapy to work successfully.
2. Assessment:
The second stage is the assessment that allows the therapist to learn more about you. At this stage, you take a look at your history, past experiences, memories, family background, and more. At this stage, a therapist tries to understand your goals and how you normally work to achieve them.
3. Insight:
At this stage, the focus is on helping you learn about your current situation and gain insight into your behavior. A therapist may provide interpretations and suggestions based on their observations. You need to understand your behaviors and beliefs to make the therapy successful.
4. Reorientation:
Now that you've gained insight, your therapist will work with you to develop new behaviors and skills to support your individual growth. At this stage, you may need to reframe your past experiences while developing new strategies.
Issues Adlerian Therapy Can Help With…
Adlerian therapy can help treat many mental health disorders and issues, including:
Adjustment issues
Depression
Personality disorders
Schizophrenia
Substance Abuse
And more. Adlerian therapy can greatly help those struggling with low self-esteem, loneliness, negative thinking, low self-confidence, etc. This theory is based on the concept that allows you to be confident in pursuing your goals and making healthy decisions.
How Does Adlerian Therapy Help?
Adlerian therapy is extremely helpful as it highlights the benefit of community involvement and social relationships to boost one's growth. As this theory is considered a holistic approach, you also gain awareness of many of your aspects and an understanding of how you belong in various social circles.
Another benefit of Adlerian therapy is that it avoids regarding people as psychologically unhealthy. Instead, this theory highlights how one can experience challenges in life that can contribute to psychological issues.
This Adlerian theory offers a chance to socially connect. And many research studies show that having a sense of purpose and connecting with others can be linked to better mental and emotional well-being.
Before You Get Started
Keep in mind that Adlerian therapy may not be a good fit for all. This therapy focuses on how our past experiences and memories shape our current challenges. So to achieve this, you may need to open your memories, and confronting those experiences can be extremely painful. If you're uncomfortable with exploring your past issues, then you may need to reconsider.
Also, remember that being open to change is important if you want to succeed. To overcome certain challenges, you need to be critical about how your current actions are influencing your reluctance in reaching your goals. Identifying alone isn't enough, you must be willing to actively work to change your problematic behaviors.
If you're considering Adlerian therapy, then you can look for a mental health professional with experience in the same. You can find a professional online or you can ask a counselor for referrals.
Make sure you take your time deciding on the therapist and if they are the right choice for you. Ask a lot of questions. Remember, one of the four stages of Adlerian therapy is therapeutic alliance, and to make sure your therapy works, you need to have a good relationship with the therapist.
If you'd like to try other approaches based on Alfred Adler's theory, then you can try exploring more on existential therapy, rational emotive behavior therapy, strategic therapy, person-centered therapy.
You Can Find A Professional Counselor Here
I hope this article helped you understand what Adlerian Therapy is, how it helps, the benefits, and more. For more, you can connect with us at info@calmsage.com or DM us on social media.
You can also share your thoughts in the comments section below! Don't forget to give us a thumbs-up.
Take care!