Therapy
Person-Centered Therapy: How it Functions and What You Should Expect
Last Update on June 22, 2022 : Published on October 22, 2020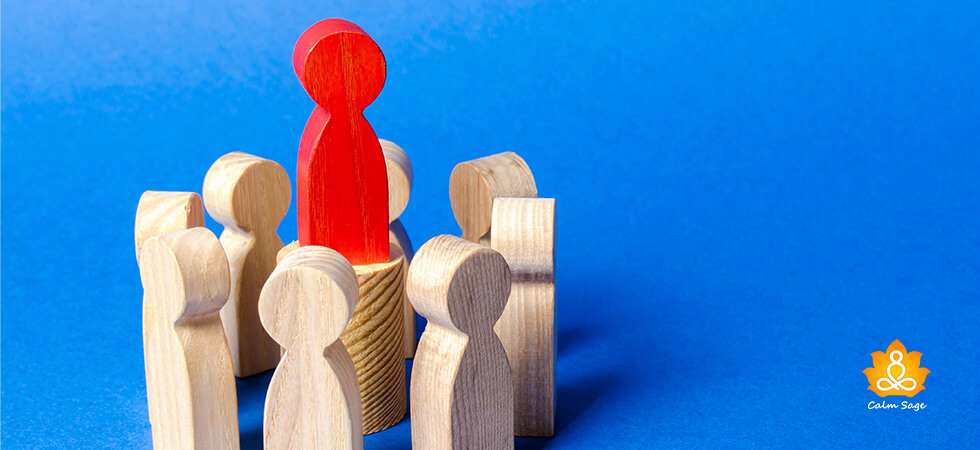 Imagine there was a therapy that centers more around you, your abilities, and your strength to move forward in life to become a better version of yourself. Sounds empowering and perfect?
Well, does exist a therapy that focuses on all the good aspects of your life, makes you realize your inner strengths, and uses the same to start your trip on the road of recovery. This therapy is known as person-centered therapy or client-centered therapy (as the focus will be on you).
Before you book your appointment for this therapy let us take a moment and understand it in detail.
An Overview of Person-Centred Therapy
Initially called non-directive therapy, later client-centered therapy, and currently person-centered therapy, this therapeutic approach is developed by Carl Rogers. It takes a positive view of individuals, believing that they tend to move toward becoming fully functioning. It views human beings as having an innate tendency to develop a sense of fulfillment. However, due to certain life experiences, this ability often gets blocked or distorted. That's when a therapist helps you by resolving the clouds of distortion and gives you a sense of clarity.
The main focus of this therapy is not diagnosis, persuasion, and advice but understanding and caring instead.
How Person-Centered Therapy Differs?
Person-centered therapy differs from other therapies on different grounds. Some of these are:
In person-centered therapy, the therapist is not an expert. Here the client is seen as an expert on themselves and their lives. The therapist encourages the client to understand and explore their true self and their troubles.
It requires the therapist to be genuine and demonstrate the same through their words and actions.
The aim here is to understand your thoughts, ideas, experiences, feelings, and communicate the same.
Apart from this the three core concepts of person-centered therapy that aim at providing a safe therapeutic environment also sets this therapy apart. These three core concepts are:
Congruence: The counselor will always be genuine to you.
Empathy: The counselor will strive and thrive to understand your life experience from your point.
Unconditional positive regard: The counselor will be non-judgemental and will value you for who you are as a person (without any conditions attached).
Goals of Person-Centered Therapy
The goals of therapy in person-centered therapy comes from the client (you) and not the therapist. Instead of creating the counseling goals for you, they aim at creating a therapeutic environment that will help you become fully functioning. Some of the major and common goals of therapy are:
The main goal of client-centered therapy is to help you become "fully functioning."
To deeply understand various facets of themselves.
Welcome openness to experience and develop a true sense of self.
To develop an increased sense of self-awareness.
Accepting and respecting others' true selves.
Moving on the path of self-discovery and acceptance.
Being less concerned about meeting others' expectations and pleasing them.
Necessary and Core Conditions of Person-Centered Therapy To Bring Change
There are certain core conditions cum principles that have to meet for person-centered therapy to work and bring important changes. This includes:
Psychological contact: There should be two people in therapy and both should try to have some impact on each other.
Incongruence: There is psychological distress which creates discrepancy between the person's perception of himself and his actual experience.
Congruence: The therapist must be genuine and be himself. He is aware of his actual self. This further helps him to encounter the client effectively.
Unconditional positive regard: The therapist accepts the client as he is, without attaching any conditions. By appreciating clients for being themselves, the therapist makes no judgement of people's negative or positive qualities.
Empathy: The therapist needs to be empathetic so that he can understand the client's world without being influenced by them.
Perception of empathy and acceptance: As a client you too should perceive that yes you are being understood and accepted.
When the genuineness, acceptance, and empathy are conveyed by the therapist and experienced by the client only then the client-centered therapy.
The Process of Person-centered Therapy
Person-centered therapy is a journey from being closed, not open to experience, and not self-aware to openness to experience, self-awareness, and positive self-regard (Carl Roger, 1961). Here is what this journey looks like:
It all starts with when the client is not open to change, ready to express their feelings or take responsibility for them. As the therapy progresses the client finally starts to express their feelings, putting behind their fear and concerns. With this, they gradually become more self-aware. With progress in therapy, they are able to identify how they contributed to the problems they are facing right now and further take responsibility for the same (rather than blaming others). By experiencing acceptance, genuineness, and empathy from the therapist they learn and change the way they relate to others. Slowly and gradually they experience a sense of richness in their lives, become psychologically more relaxed, and experience life more fully.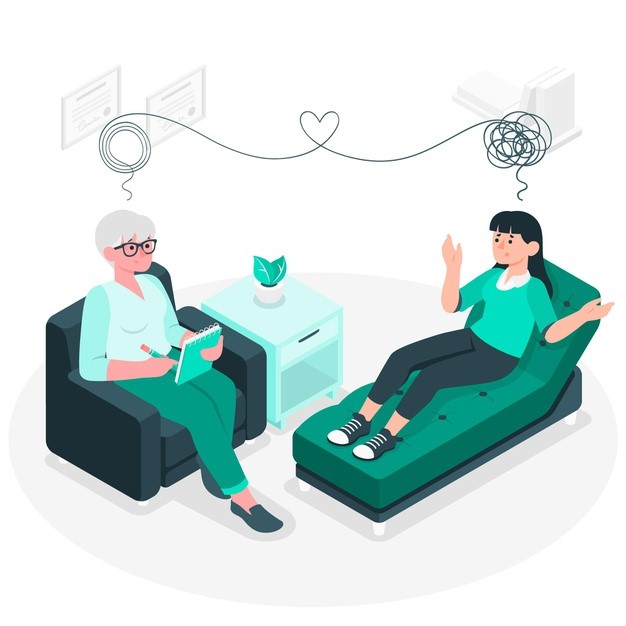 Key Assumptions of Client-Centered Therapy
The assumptions of person-centered therapy stem from Roger's humanistic theory. The assumptions made here are:
An individual is fundamentally good (rather than being inherently flawed).
Have an innate desire to reach their fullest potential in life (become self-actualized).
There is a genuine desire to heal and make positive changes.
An individual is equipped with the resources that will help them change their attitudes, self-concept, and behavior.
Benefits of Person-centered Therapy
Unlike other therapies that will majorly aim at resolving the issue at hand, person-centered therapy differs on this ground as here you will be able to fetch many more other benefits. This includes:
An increased ability to self-direct the desired changes in one's life.
A more fulfilling and positive relationship with self and others.
An increased level and sense of self-awareness.
A boost in your positive self-esteem.
Increased happiness and general well-being.
A greater ability to handle your stress effectively.
Improved mood.
Reduction in negative emotions and thoughts.
A greater sense of calm with a reduced level of anxiety.
Greater openness to new concepts.
A decrease in feelings of regret and guilt.
Popular FAQ on Person-Centered Therapy
Q1. What mental health condition can be treated with person-centered therapy?
Various mental health conditions can be treated through person-centered therapy. This includes a wide range of mental health issues such as:
Depression, relationship issues, general anxiety, personality disorders, phobias, panic attacks, substance abuse and addiction, rehabilitation, low self-esteem, trauma recovery, eating disorders, managing stress, schizophrenia, and more.
Q2. How long does a person-centered therapy last?
Person-centered therapy can be short-term or long-term (it depends on your needs). Sessions are weekly and last for about one hour each.
Are there any limitations of person-centered therapy?
Person-centered therapy is loaded with benefits but it has its limitations. The two major limitations of it are:
It is more beneficial for clients who are educated which limits their benefits to be enjoyed by those who don't come from strong educational backgrounds.
People with rigid views about themselves and who cut off their ties with others (including the therapist) might not fit that well for the therapy.
Along with this, many field experts claim this therapy to be overly generous.
Q3. What are the strengths of person-centered therapy?
The reason why person-centered therapy is preferred by many is because of the following advantages of this therapy:
It offers a very safe, accepting, and growing environment to the therapist.
Instead of looking at the past, the focus here is on the present situation experienced by the client.
It focuses on important aspects of growth like self-awareness, self-understanding, and personal growth.
It is the client that steers up the therapy.
The non-directive nature of the therapy does not make the client dependent on the therapist.
Q4. Will I benefit from person-centered therapy?
If you truly desire to become self-aware, enhance self-reliance, and develop problem-solving skills then, person-centered therapy is a good fit for you.
Q5. Is Client-centered therapy effective?
Client-centered therapy is found to be effective for many in different situations. Some studies have even claimed it to be as effective as the most popular Cognitive Behaviour Therapy (CBT).
Q6. Who is a "fully functioning" person according to person-centered therapy?
Being a "fully functioning" person is the central theme and the major of person-centered therapy. According to Carl Rogers (1969), a "fully functioning" person is the one who meets the following criterion:
An individual who has positive regard for self and others.
A person who is not defensive but open to new experiences without truly controlling them.
Have congruent relationships with others.
Looks forward to handling new situations creatively.
Communicate needs empathetically.
A congruent, accepting, and understanding person who is ready to help others willingly.
We hope now you know exactly what to expect from person-centered therapy. If you still have some doubts drop them down in the comments section.
Now go start your healing journey and explore the power that resides within you.
Happy healing to you…