Therapy
Pros and Cons of Online Therapy: Will Online Therapy Work for You?
Last Update on February 7, 2022 : Published on June 22, 2020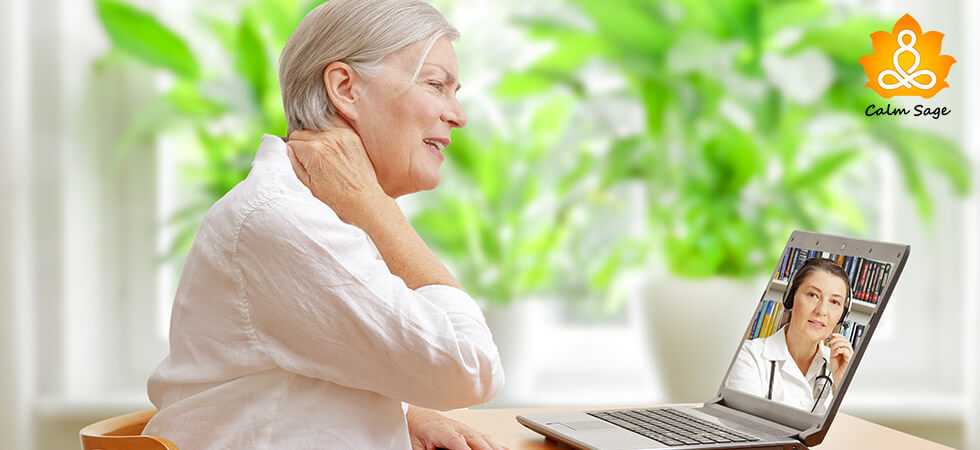 Moving to a new town or a new state means starting all over again, not only with your job or social life but also with your counselor or therapy. Changing therapists is a concern that can't be easily addressed.
But thanks to the world of digital technology, staying with the same therapist and the same therapy program is possible. When you're well equipped with all the necessary gadgets, you and your therapist can work together without pausing your healing.
Still unsure if online therapy programs could be of any benefit? Well, in this blog, I've decided to share my experience with online therapy counseling and my observations on the pros and cons of online therapy.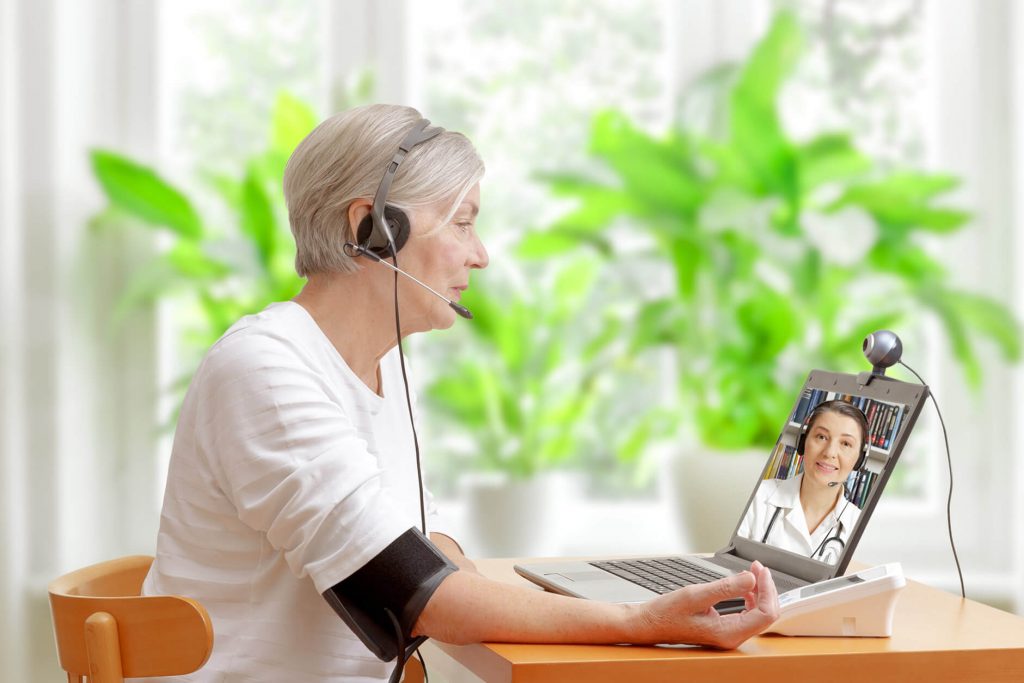 Before we move on, I'd like to tell you that there are different aspects of both the Patient and the Therapist's end of online therapy. It totally depends on your viewpoint of how you take it and get the most out of it.
Keep reading to find out the advantages and disadvantages of online counseling for patients and therapists. But first, let's begin by understanding the pros and cons of online therapy!
Now, let's take a look at the advantages and disadvantages of online counseling.
Pros of Online Therapy
When I say online therapy, there are many advantages. Let's see what benefits online counseling can provide:
1. As Effective as In-person Therapy
There have been many studies and research that show that online therapy is as effective as in-person therapy. Online cognitive behavioral therapy (CBT) can be as effective in treating moderate depression as in-person sessions, suggests one study. Another study suggests that online therapy is effective in treating disorders such as panic disorder, social anxiety disorder, or other specific anxiety disorders and phobias.
2. Can Be Accessed Remotely
Digital advancement has made it possible for us to access services from and to anywhere in the world. If you're living in a remote area where accessing therapy or counseling services isn't easy, online therapy can help. Online counseling can also help you avoid extra transportation costs.
3. Accessible for People With Physical Limitations
If you're physically unable to attend a therapy session, online therapy can be helpful. Or if you can't access transportation for any reason, online therapy can prove effective for you.
Online counseling can also be helpful for those who are struggling with a social anxiety disorder or specific phobias such as agoraphobia.
4. Can Be Convenient and Affordable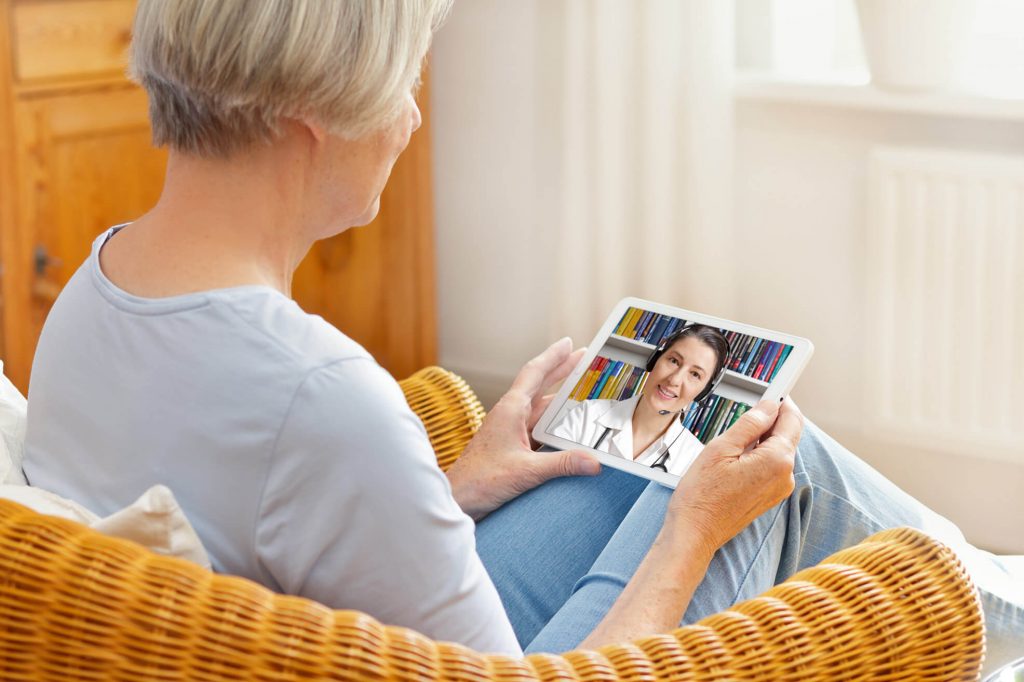 If you're a working parent, then going to therapy sessions may be difficult for you. With online counseling, you can attend and schedule your sessions from the comfort of your own home. Of course, online therapists working from home may not charge as much as a therapist working from an office space may.
5. Can Be More Approachable
The internet can make getting help more approachable than traditional therapy. Some people may feel comfortable sharing their mental health struggles with their friends but not all. Online therapy can make it easier to deal with the stigma and get the help you need.
Cons of Online Therapy
While online therapy can be very beneficial, it can also have some drawbacks too. Let's take a look at them, shall we?
1. Insurance May Not Cover Online Therapy
Whether we like it or not, online therapy can be expensive and sometimes not affordable without insurance. However, insurance for online therapy can depend on where you reside and the insurance plan you're covered with. Many insurance plans do not cover e-therapy and paying for online therapy without insurance can be too expensive.
Also Read: The 7 Best Online Therapy Services Covered By Insurance
2. Geographical and Ethical Regulations May Apply
Since online therapy is available to anyone in any geographical area (town, state, or country), it can cause some issues. Many online therapy programs are limited to certain geographical areas only, making accessing therapy challenging. Many states or countries have different license requirements and regulations that can also make it difficult to access online therapy.
3. Technology is Not Always Reliable
One of the biggest disadvantages of online counseling is that your personal information may not always be personal. Confidentiality is important, not only in in-person therapy but in online therapy as well. Since your personal information is online, it can cause privacy concerns. Technical issues can also make accessing treatment difficult.
4. Isn't Helpful During Crisis
Online therapy is a remote thing, meaning that you may not be in the same vicinity, state, or even country as your therapist. This can make responding to a crisis challenge. Also, if you're in immediate need of assistance, it can be difficult to communicate with your therapist.
 If you or your loved one is struggling with addiction or substance use, you can contact SAMHSA's National Helpline: 1-800-662-4357 (For United States) or De Addiction Helpline Numbers Database (For India)
5. Doesn't Always Give a Clear Picture
Many therapies offer only text-based or audio-based sessions. Here, a therapist may not be able to read your body language, signs, and expressions. These body language signs can give the therapist a clear picture of your feelings. The lack of a clear picture can hinder your interaction.
Pros of Online Therapy Program for Patients
Let's talk about the positive side first. For me as a patient, getting into an online therapy program was a very good decision. Here is what I gained!
1. Became Independent Again
Earlier with regular therapy, someone used to drive me through to the therapy center and accompany me with the session and drive me back home. Now I can do it all sitting at home doing it online in front of the computer.
2. It's a Money Saver Session
Online therapy counseling cost is much lower than regular therapy cost. It also saves other expenses on gas or transportation. The therapy cost is budget-friendly and even within the bracket of insurance companies so, we don't have to pay extra.
3. Increased Frequency of Contact
Online therapy sessions allow you to connect multiple times via different modes. So earlier I used to go once a month and now the frequency is increased to once a week seeing the convenience and comfort that eventually affects the improvement as well.
4. Convenient at Both End
It has become easy to communicate properly before setting up an appointment. Now we both have mutual understanding and can reschedule our sessions to a time that is convenient to both of us. I am free from time constraints as I can take the session in the early morning at 8 or late at night before I sleep as per convenience as I don't need to commute anywhere.
5. Express Feelings in Numerous Modes
Online therapy sessions can be blissful in many ways. Patients have the option to convey their feelings via text, audio, video, or live conference. It's a virtual session that is convenient for all even if you don't wish to appear in front of the screen.
6. Start Sessions Right When You Want
I well remember when I used to go through recorded sessions at midnight. My therapist has granted me access to multiple recorded sessions and supporting videos that help me whenever I need them. It's 24/7/365 available right on my smartphone.
7. It's Confidential if Trusted
I know this therapist for the last five years and I know my conversation with him in every mode is always confidential. I never felt a need for changing the therapist as the bond and the trust is more than enough to be confident about privacy.
Cons of Online Therapy Program for Patients
1. Traditional People Missing In-personal Interaction
There is a certain age when people need personal therapy or support. They want to feel the therapy happening and interact face-to-face and hand-in-hand. Instead of therapy, they are more in need of empathy.
2. Online Therapy Doesn't Cure Everything
Another biggest reason to evade online therapy counseling is that it doesn't solve all the mental health issues. For people going through strong psychotherapy, taking regular traditional therapy is a must.
Several health conditions don't promote online therapy programs. It can just act as a supplementary therapy session to ease out the medical condition.
3. Not meant For all Therapy Sessions
Several therapeutic sessions are nearly impossible to conduct online. A few of them are Art Therapy, Animal-Assisted Psychotherapy, Music Therapy, Play Therapy, Drama Therapy, Expressive Arts Therapy, Eye Movement Desensitization and Reprocessing Therapy [EMDR], etc. At times, the lack of response to a critical situation may cause complications.
4. Privacy & Security Issues
Not all of them are secured with 256-bit military-grade encryption and your data privacy can be at the toss. Before trusting any online therapy platform, ensure the credibility of their data protection act. If they are following the Health Insurance Portability and Accountability Act (HIPPA).
5. Insurance Doesn't Cover Everything
A few insurance companies are promoting and covering online therapy counseling sessions but most of them are not considering teletherapy.
6. Inter-State Limitations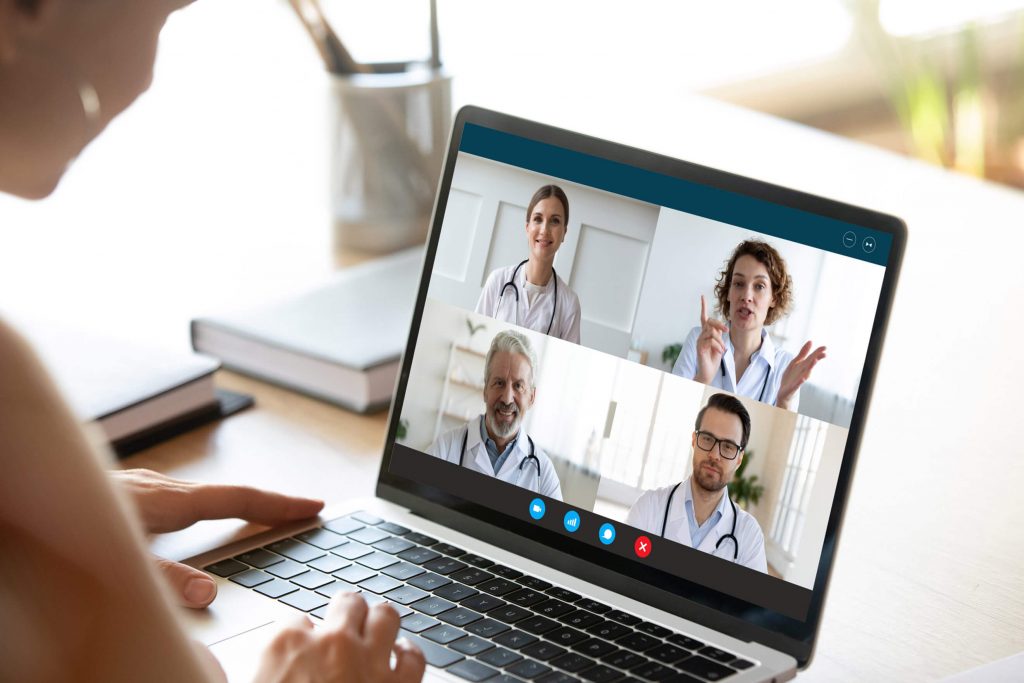 There are a few laws that don't allow inter-state therapy sessions to be conducted. Though the ratio is less, putting a barrier on out-of-state psychologists can be a concern for some patients seeking online therapy counseling programs.
Pros of Online Therapy Program for Therapists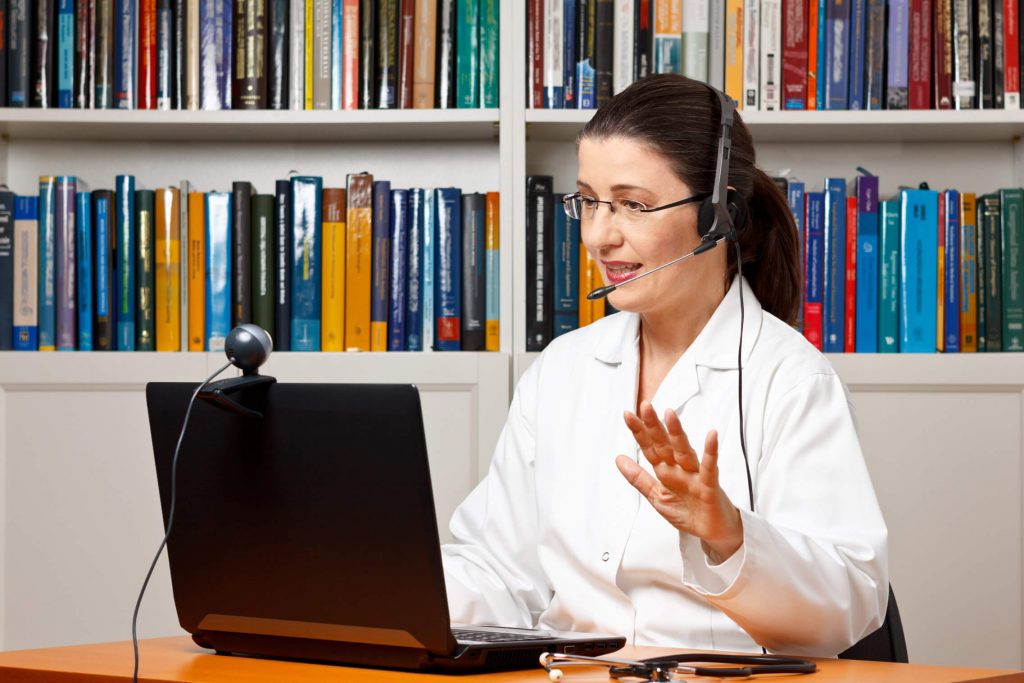 I discussed this with my therapist and asked about how it is going with the online therapy program. He counted several benefits of online counseling.
They don't need additional infrastructure to comfort their patients.
It is way more convenient for the therapists as there is no downtime.
They don't need assistants or support staff to schedule their appointments as it's all done through the application they use.
They can always use that extra time to learn new skills and build a strategy for enhancement.
Canceled schedule, late coming is not a concern anymore as they can connect remotely.
They can always fill their gaps to make those extra bucks.
It's easy for them to find and approach new clients.
Cons of Online Therapy Program for Therapists
It is neutral for therapists as they are in no profit and no loss situation. Traditional therapy helps them earn more money and online therapy gives them access to a greater number of patients with a low consultation fee. So, that rounds it up!
For traditional therapy, a therapist needs to invest more in infrastructure cost, staffing, deal with a lot of investment, pay the mortgage, bills, higher marketing cost, pull in more time, and a lot of other potential unforeseen issues that can be a barrier to online therapy programs.
Summing Up
For now, online therapy programs have worked so far so well for me. I promote this new era of treatment and appreciate the online therapy benefits to the core. What is your opinion on this? I would appreciate your views in the comments section.
For me it worked brilliantly, I am eager to know if online therapy counseling is doing wonders for you!
Stay Healthy, Stay Safe!
Next Read: