Relationship
Redefining Family Units: The Meaning Of 'Chosen Family' And How To Find Yours
Last Update on June 21, 2022 : Published on June 21, 2022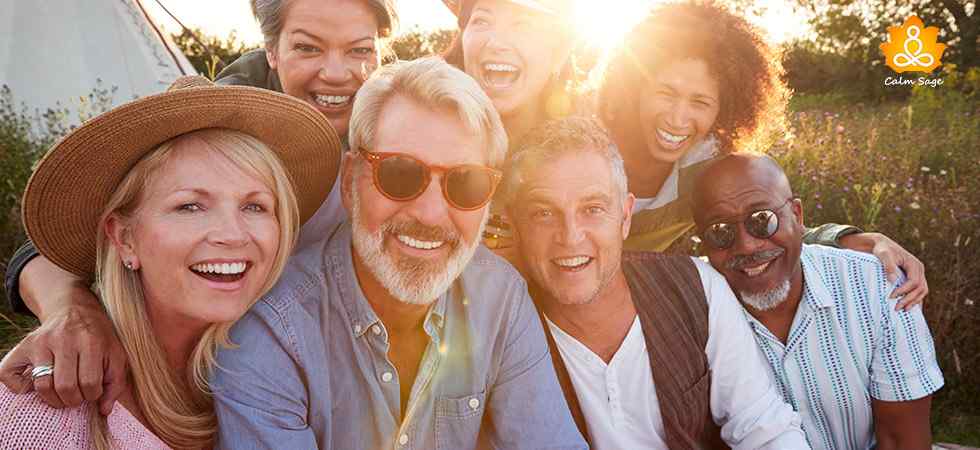 "We've all done this —created our mix-and-match families, our homemade safety nets." – David Levithan
We've heard the phrase, "You can choose your friends but not family" right? Sure, who our family is, we have no control over but what if I tell you that you can choose a family? After all, a family can be defined as a group of one or more people living together as a unit.
Family is more than blood. Family is a cluster of people who welcome you in, share indescribable memories with, be vulnerable around, and who you choose to love – flaws and all.
No moment in a family – whether they be blood or more – is perfect. There are always ups and downs, arguments, and disappointments. And yet, family is what we need to heal from those emotional wounds.
Chosen family, is the term that defines all of the above. A chosen family proves that you can choose your people. But what exactly is a chosen family? What's the importance of having a chosen family? How can one find theirs?
Don't fret, in this article, we'll be answering all these questions and more! Keep reading…
The Meaning Of Chosen Family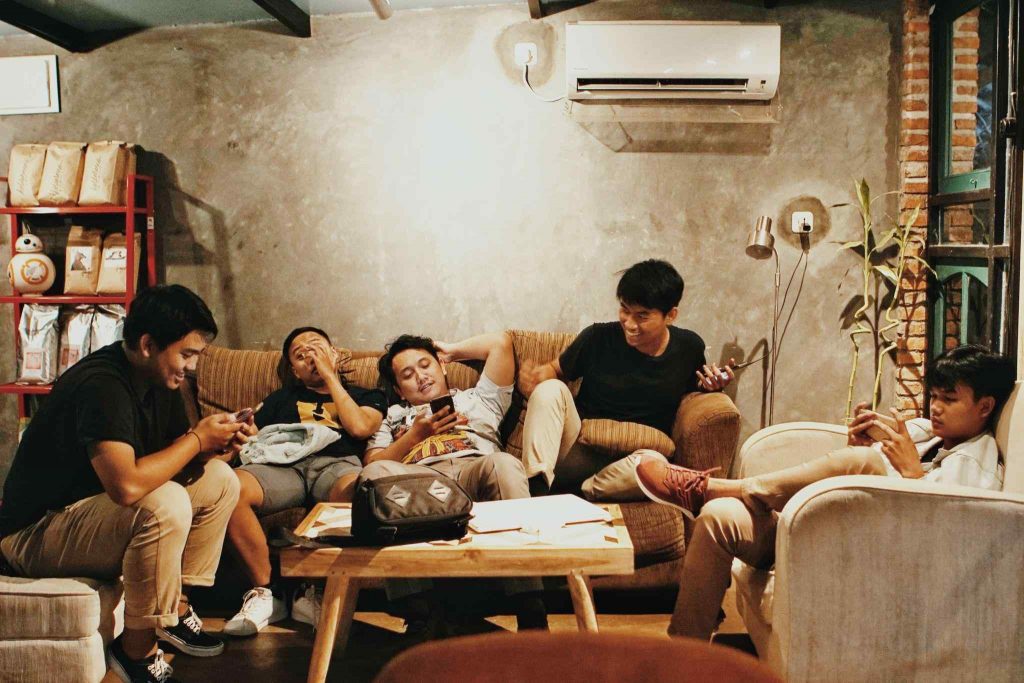 Chosen family or 'Found Family' is a term that is used to describe a group of people who have chosen to embrace, support, respect, and love each other – despite their regional, cultural, ethnic, marital, sexual, or gender differences.
Chosen family is an expansive term to refine a family unit. It's a diverse concept and has existed for a long time.
Chosen families are supposed to bring people (even communities) together and not confine them to the rigid, traditional unit. Chosen families can mean having a set of parents, siblings, cousins, etc. and it can mean having a cluster of friends or community members living together and sharing space.
The role of a chosen family is not to conform to people in biological ties and compare them to a nuclear family but to help fill the voids left in their hearts by their biological family – either through rejection, dismissal, or death.
What Does A Chosen Family Looks Like?
Merriam-Webster dictionary defines family as "the basic unit in society traditionally consisting of two parents rearing their children". With different types of relationships and "family units" emerging, the traditional definition of family needs a makeover.
While some chosen families propose a maternal figure and paternal figure, there are many where these roles may not exist.
For example, there can be a chosen mother, a chosen father, and a chosen sibling while others may just exist under the same roof as a family unit without any defining roles. To some, a chosen family can look like a motley crew of friends living together and sharing memories and experiences.
Some chosen families can feature different people of different ages, sexes, gender, religion, culture, etc but in such a unit, the elders may not assume the role of parents and the young ones may not assume the roles of children.
Is A Chosen Family Replacement Of The Biological One?
No, a chosen family can exist in the same space as a biological family. A chosen family, despite what many may believe, is not a replacement for a biological family. To form a chosen family, you don't need the absence of a biological one.
For instance, single parents with one child can form close relationships with others and choose to spend holidays and important days with each other. Furthermore, having a chosen family doesn't mean you can communicate with your biological family.
For many, these two family structures can exist alongside each other. Even when one or more people of the biological family live in a separate city or country.
What Is A Chosen Family In The LGBTQ Community?
The idea of a chosen family is non-heteronormative but there is no definite say that these chosen bonds only exist for queer communities. Chosen family is just another supportive term that has been offered to the LGBTQIA+ community and which is something the rainbow community has embraced with open arms.
Many people in the LGBTQ community face rejection from their biological family so for them, a chosen family is more than just a concept. For most rejected LGBTQ youth, a chosen family can be a life saver. After all, a chosen family is defined by the mutual love, respect, and support given to all members of the family unit.
The Importance (Benefits) Of A Chosen Family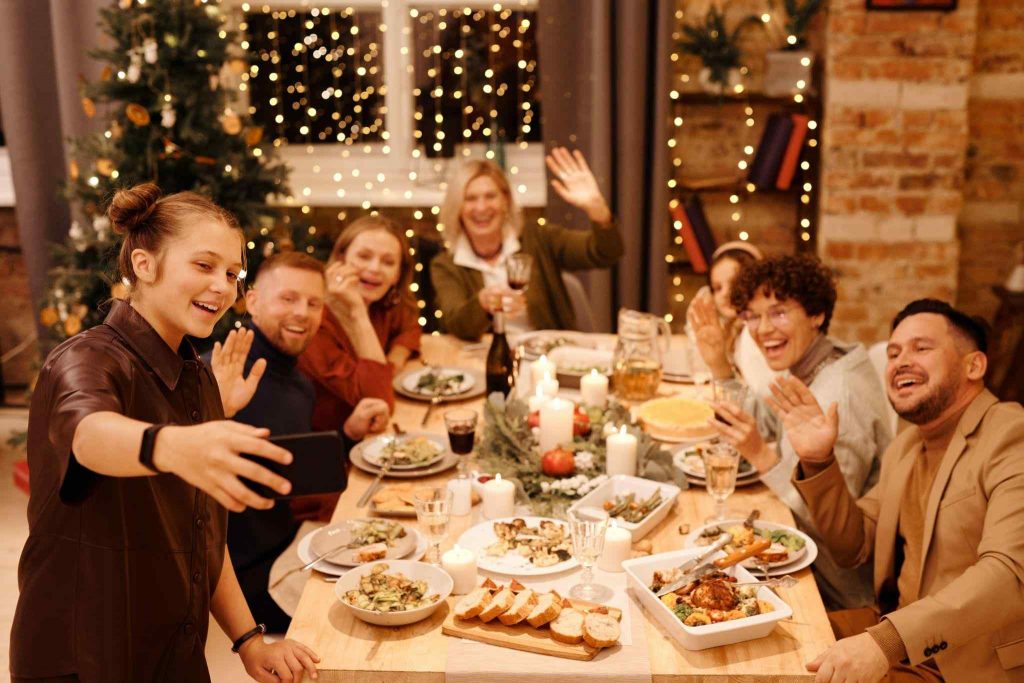 A chosen family is more or less a safe space for individuals to share and experience love, happiness, support, and safety. And there are certain mental and emotional health benefits of having a chosen family.
Faced with rejection from people who are supposed to love and care for one another can be a devastating blow and can affect the mental and emotional well-being of many. A chosen family gives one the feeling of belonging and that can be a healing opportunity for those struggling with poor mental and emotional health.
A chosen family can also keep individuals from succumbing to social isolation and loneliness, especially during the times when one is grieving or mourning the loss of a loved one. Not only a chosen family will be there for you during your happy times to share the joy but will be there to emotionally support you during the times when you're struggling with day-to-day chores and motivate you when your biological family can't (or won't).
How To Find A Chosen Family Of Your Own?
If you have a set of people you would call when you receive the best or worst news, then they can qualify as your chosen family. Just like you can identify your support system, you can identify your chosen family.
If you can't identify them, don't worry, here are ways you can find a chosen family.
First, you need to understand that having a chosen family isn't always about how others respect, love, and care for you but it's also about how you respect, love, and care for them. If there are people you want to show up for during their important times, then show up.
If you don't have a chosen family or friends you can one day call a chosen family yet then you can start by meeting like-minded people who share similar interests, beliefs, and values. Once you find these people, you can learn to share pieces of your life with them and gradually see if you can find a chosen family in them.
If you're a queer individual then you can join LGBTQIA+ support groups, book clubs, cooking classes, or volunteer in your community to find people who would one day want to involve in your chosen family.
The key is to be there for them when they need you. If you've chosen them to be a part of your life, then you need to show up for them too.
Wrap Up
Family is more than blood. It's more than just the name and roles you get when you're born. You can choose your family, just like you can choose your friends. Having a chosen family is not a replacement for your biological one, just an additional connection that offers you love, respect, support, and encouragement when your biological family can't.
These days, the concept of chosen family is most talked about, especially in terms of queer folks but this new family unit, so to speak, is not limited to the LGBTQIA+ community. As a heterosexual or cisgender person – regardless of age, religion, culture, ethnicity, race, or social status – you can also embrace a chosen family.
"Real family does not come from your blood. It is the people standing beside you when no one else is." – Nishan Panwar
For more, you can follow us on social media or write to us at info@calmsage.com. You can also share your thoughts on finding a chosen family in the comments below. If you'd like to share your stories about your chosen family, you can share them with us on our social media or post about them by using the hashtag #LoveOutLoudWithCalmSage.
Take Care!