Depression
"I Beat Depression So Can You": Says Actress Deepika Padukone
Last Update on August 11, 2020 : Published on January 14, 2020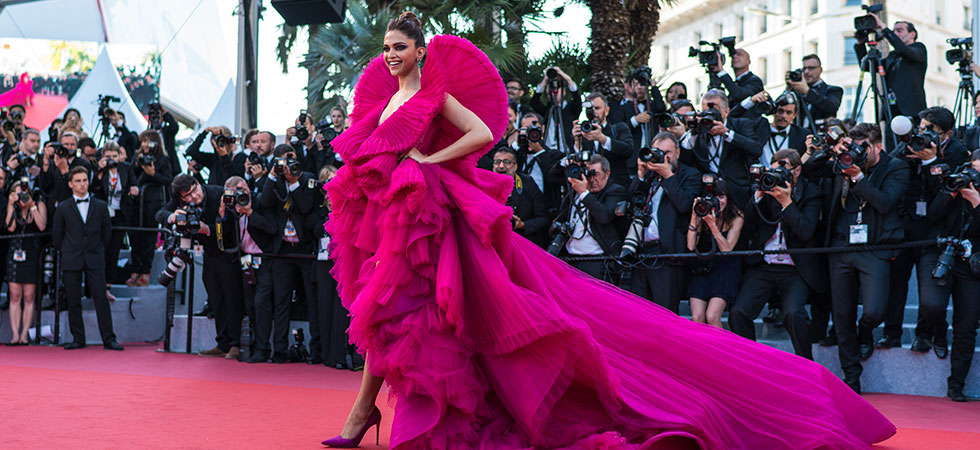 Deepika Padukone is a well-known Indian actress who has also made her Hollywood debut in the year 2017. This beautiful and composed actress is one of the highest-paid actresses today with happy married life and a successful career. No one could imagine Deepika, a lively person, to be encircled with depression. Well,  there were some signs and symptoms of depression such as outbreaks but do you want to know what's her story?
Deepika was a socially awkward person while growing up, yet came into the world of modeling and was offered with good movies. All was going well, then what happened? Why Deepika had to face signs of depression? What was the type of depression she faced, and how did she fight it so bravely? Let's figure it out!
"It Was Major Depression(Clinical Depression)"
The story started when a period of failures struck in actress's life. The year 2010 was pretty much like a rollercoaster, and her 5 movies were a failure straightaway. She got multiple negative reviews, and the critic news wasn't so good to look at. Yet she learned from these incidences and kept moving. For the same, she said, "I feel ups and downs are part of one's career, and this totally depends on how you take it. You can either be knocked down by negative things or you can take it in a positive way and learn from it." She kept herself going while easing herself through various sports, especially badminton.
Her breakup with co-actor was another reason quoted for her depression.
"In early 2014, while I was being appreciated for my work, one morning, I woke up feeling different. A day earlier, I had fainted due to exhaustion. It was all downhill from there, I felt a strange emptiness in my stomach."
Her depression symptoms included a feeling of loneliness and constant crying. Sometimes she was happy with people surrounded, but at other times, she just wanted to go at someplace alone and cry. A lack of concentration and negative thoughts surrounded her. Struggle to wake up from bed was real!
What Helped Deepika Padukone To Fight Depression Symptoms?
After telling everyone that nothing is wrong with her and she is doing fine, she was advised to visit the family friend and a Psychologist.
The first thing was accepting the truth that she was suffering from anxiety and depression. Speaking herself out in front of a specialist helped her to empty her thoughts.
She took medications after a few more consultations under the advisory of her psychologist.
A much-needed break was another ice-breaker. She took herself away from routine life for 2 months and rejuvenated.
Indulging in sports and meditation helped her to fight depression and mental illness very effectively.
Major Breakthrough
She has become a torchbearer for all those who are battling depression today and encourage them to open up. Leave the stigma associated with mental health and be brave. And on the same notions, she started her own initiative called The Live Laugh Love Foundation to spread awareness about mental health. The initiative is gaining popularity as well as able to bring people into a positive state once again.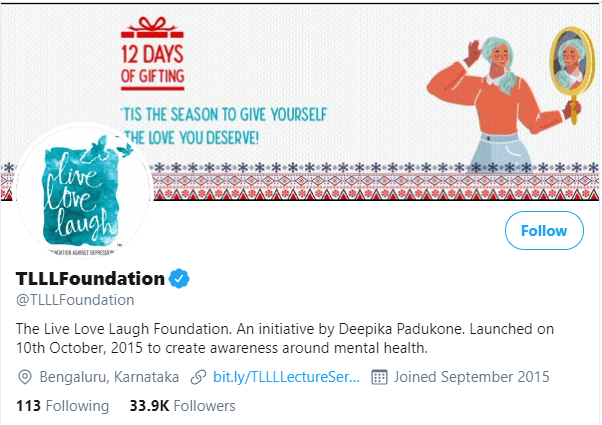 What Did We Learn From Deepika Padukone's Depression Story?
Anyone could suffer from Depression anytime. Don't be ashamed to open up and ask for help. Don't care about the social stigma but care for your mental health.
Keep your mental health in balance during your routine life by indulging in exercises, meditation, and taking help from stress management apps.
Don't suffocate yourself alone. You can come out as a winner even when you are depressed. Just turn the opportunities for yourself.
FOCUS ON THE POSITIVE ASPECTS OF LIFE FIRST.
These aspects can include being grateful for having two eyes, two hands, and legs. THINK!
Be real, be open, and be vulnerable. Everything is going to be okay! One day you will be grateful that you didn't give up. We are sure you will encourage yourself if signs of depression are present.
Share your story with us, and we will let you inspire all those who are battling with anxiety and depression. For more suggestions, reach us in the comment section below.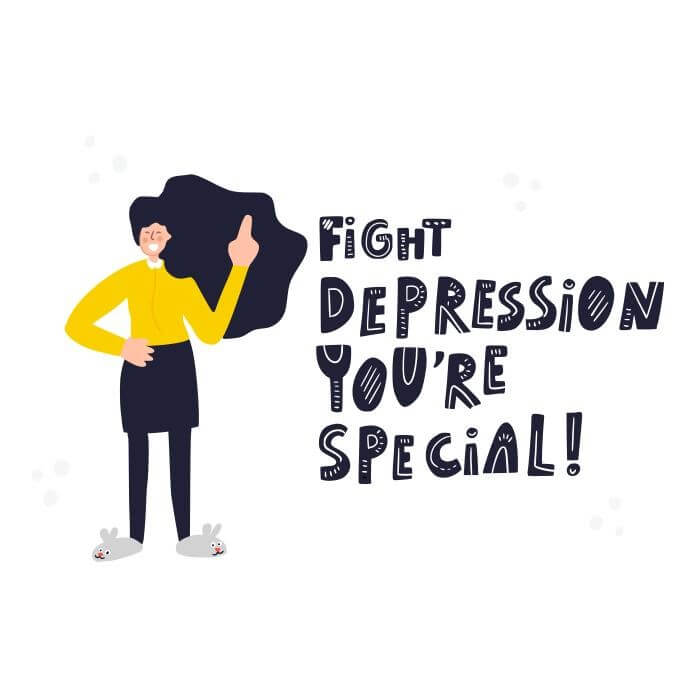 You May Like These Also:
10 Popular Myths About Depression BUSTED
How To Help Someone With Depression?
Ways On How To Stay Motivated During Depression or Anxiety