Therapy
Does BetterHelp Offer Financial Aid? Find About It Here
Last Update on August 9, 2023 : Published on November 18, 2021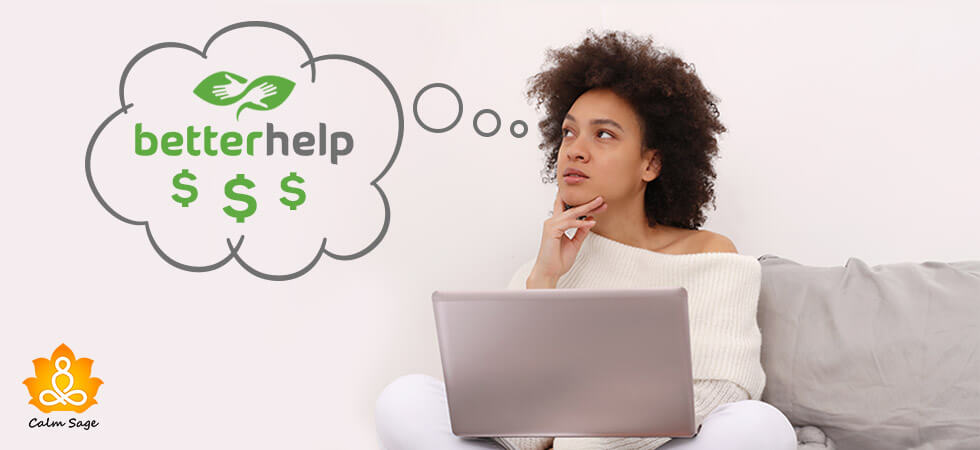 The content in this article is thoroughly researched and written based on the extensive testing and reviewing by a reviews team and does not reflect the viewpoints of the Calm Sage editorial team. Calm Sage could receive a commission from product purchased mentioned or featured in this article.
Online therapies are becoming increasingly popular and affordable in recent times. With online platforms such as BetterHelp, Talkspace, Regain, and many others offering a new way of providing therapies, one that has the potential to shake the decades-old idea of how therapy should be done.
However, with so many new options and therapies, I have heard a lot of people question this new route.
Is online therapy the same as in-person therapy? Are the benefits the same? Does online therapy help? Can I afford online therapy? Does my insurance cover my therapy?
In this article, we'll take a look at whether BetterHelp, one of the leading online mental health healthcare providers, offers financial aid or not. And if it does, then how to apply for BetterHelp financial aid, what all are covered within it, and much more!
Does BetterHelp Offer Financial Aid?
Yes! BetterHelp does offer financial aid to those who need the help. The process is fairly simple. BetterHelp acknowledges that many people, especially in times of a global crisis, are under financial hardship either due to their poor mental health or unemployability. Whatever the reason, the leading mental health provider offers financial aid if you require one.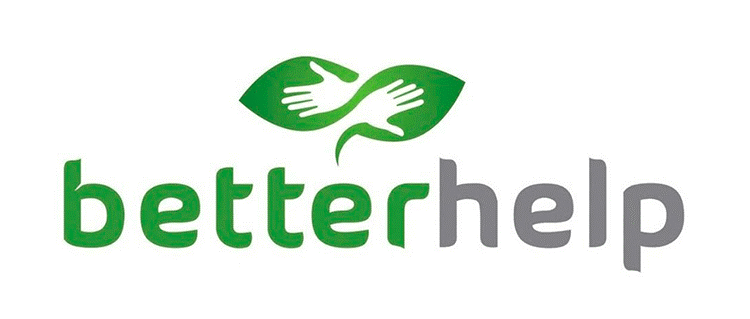 The BetterHelp platform is an affordable therapy platform that offers fee-based online mental health assistance to help individuals, couples, and families deal with different mental or emotional health issues, relationship conflicts, and much more.
How To Apply For BetterHelp Financial Aid?
When you log in to BetterHelp, you'll be given an initial questionnaire that will have questions about your health and your choice of a counselor. The questionnaire gathers your basic information including your employment status (to better understand your financial position).
The questionnaire will also ask if you're struggling with any financial crisis or not. When you fill the questionnaire, you'll be directed to the payment section where you'll be asked to fill in your financial information. On this page, your fee for the therapy will be shown (automatically reduced due to your given response in the questionnaire).
You'll be automatically given financial relief that will make your therapy fee drop. For example, after I filled in my information (including my current location, financial status, employment status, income, etc), my counseling fee dropped from $80 to $65 per week so instead of charging $320, I was charged with $260.
Services Offered By BetterHelp…
The services offered by BetterHelp include:
24/7 Chatrooms: You can always drop a text to your therapist at any time. However, your therapist will only reply when they are online. If you don't mind the wait, you can drop a question to your therapist anytime.
Live Chats: You can chat with your therapist (in real-time). The number of chats is unlimited and usually depends on your needs and the nature of the issue you're seeking help with.
Live Audio Calls: All members can get one weekly live session that includes audio calls.
Live Video Calls: If you're more comfortable with a more face-to-face session, you can always pick live video calls as an option. Members can get one weekly live session
Like the services offered? You can connect with a counselor on BetterHelp Today! Just click the link below!
Is Insurance Better?
BetterHelp offers some amazing health and financial benefits. While BetterHelp is affordable than other online platforms, there are some situations where BetterHelp may not be able to offer financial relief.
Another question that arises here is BetterHelp covered by insurance?
Unfortunately, BetterHelp is not covered by insurance for many reasons:
Healthy insurance plans have limited coverage and may not fully cover the cost of mental health therapy.
In case your health insurance covers mental health services, the co-pay of your insurance may be higher than the total cost of your therapy.
Many insurance companies ask for mental health diagnoses and treatment plans. BetterHelp counselors and therapists don't offer a diagnosis for many reasons and don't prescribe drugs as treatment.
Also Read: Does Betterhelp Give Refunds?
Since BetterHelp is fairly affordable, the platform does not advise using insurance. If you're interested in therapy, we recommend you try BetterHelp! Sign up today to take a step towards your healing!
I hope we were able to answer the question "Does BetterHelp Offer Financial Aid" and how you can apply for BetterHelp financial aid. For more, you can connect with us at info@calmsage.com or DM us on social media.
If you found this article helpful, let us know in the comments below!
Take Care!