Mental Health
5 Easy Ways to Get Creative Let Those Creative Juices Flowing
Last Update on September 1, 2020 : Published on April 19, 2020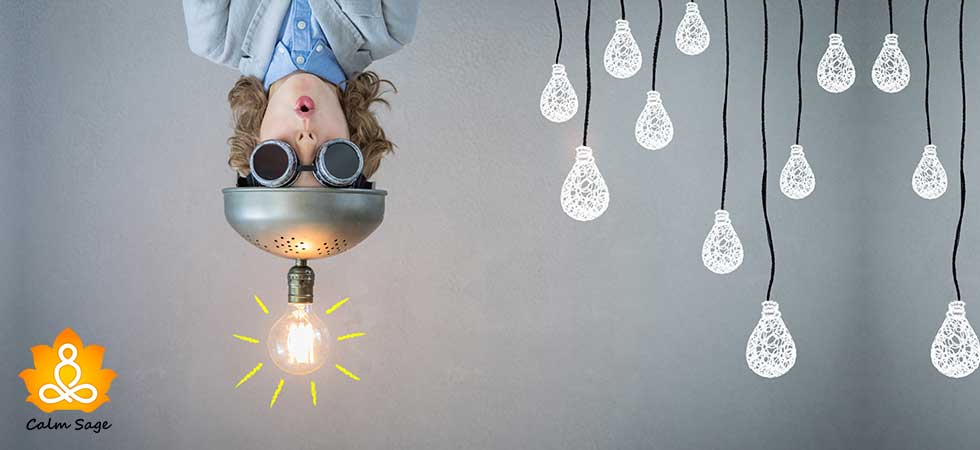 We all need creativity in our lives irrespective of the field that we are coming from. Have a new project coming up? Need to prepare a PPT? Designing a new dress or may be working on your new art piece?
And especially at these times the creative juices are stuck somewhere, unable to flow.
But not anymore! Here are fantastic four measures that will let those creative juices flow at a snap.
Ready… set… let the creativity flow…
Change YOUR LENSES
Looking at the same problem with the same lens would restrict your perspective towards it. How about changing this lens for a while? It is more like
Now there are two ways to achieve this goal:
Be your own critic: Put yourself into the mind of someone else and involve yourself in seeing your mistakes, forgive them and make your work better.
Recruit new eyes: Find someone who is not emotionally invested in your ideas. It will help you learn some pointers from their suggestion, which otherwise would have gone unnoticed. You can also read laughter beat depression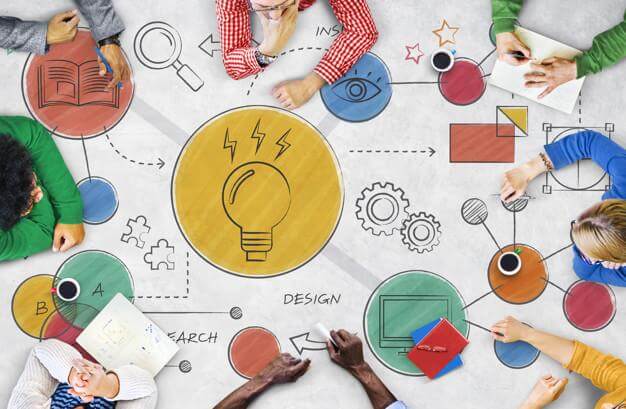 Go to BED
Yes, we are actually asking you to doze off! A connection between dreams and creativity has been supported by many researches. Psychologically, dreams are considered as the "royal road to the unconscious" entering into your world of dreams is a way to learn about the ideas that you might not be aware of in your conscious self. Think of it as a time to step back from the outside chaos, detach from it and revoke the new ideas. Sometimes it is okay to get derailed from our current track and get on the new one. Who knows where it takes you to!
SCRIBBLE your IDEAS
"Creative minds are rarely tidy"
Write down your ideas… as they come and when they come! Writing them doesn't mean you have to start working on them right away, instead it is a way to store your ideas and review them when the time approaches.
Another reason why penning down your ideas will help you is it will let one idea flow out and allow you to make room for new ideas.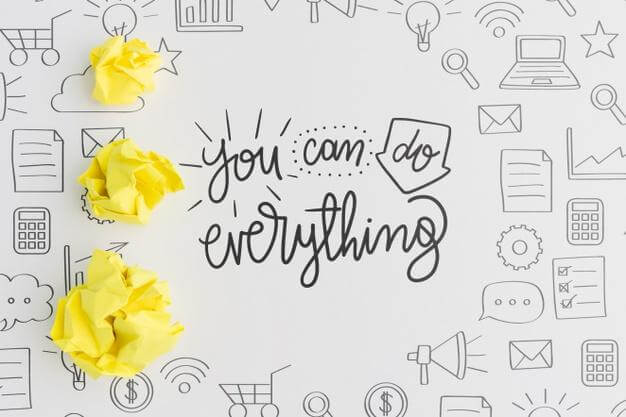 Light up your SENSES
Of course, the creative idea will blow from your brain but the inspiration for the same is lying right outside you. To grasp this inspiration let us kick up our senses. And for this to happen, keep all the distractions away as they can block your senses.
Have you heard of the word Eureka! You can experience it just let your senses take control of you. The smell of that wild power can be inspiring too just like the fragrance of your favorite lotion.
Little THINGS making BIG DIFFERENCES
Often, we get so absorbed in letting these creative juices flow that we forget to focus on taking the little steps that can open a whole different land of creativity for you. So, here is a list of these simple activities that you should be doing to keep that creative lid open:
Get up from your place and take a stroll around. A walk can do a lot of good for the soul.
Ring up a friend. Talking to a friend can
Sit back and relax. Don't do anything for a while just sit, breathe, relax
Listen to some music. It will surely uplift your mood
Play brain games. This opens diverse angles for your brain.
Eat something you love. Your favorite food will give you energy and pave way for new inspiration.
Read a book. Reading is found to open minds up making you more creative.
Brownie Tip: Eating blueberries can increase your thinking capacity as they are the powerhouse of antioxidants.
Well, now that you know how you can get those creative juices flowing, get going with it…
Enjoy your creative time 🙂
Recommended Articles: 
1. Change Your Mindset And Reduce Anxiety
2. possible causes of severe Mood Swings
3. 5 Lessons To Be Learnt From Kobe Bryant's 'Mamba Mentality'