Therapy
How Long Does Therapy Last: The Science Behind Therapy
Last Update on May 18, 2021 : Published on October 15, 2020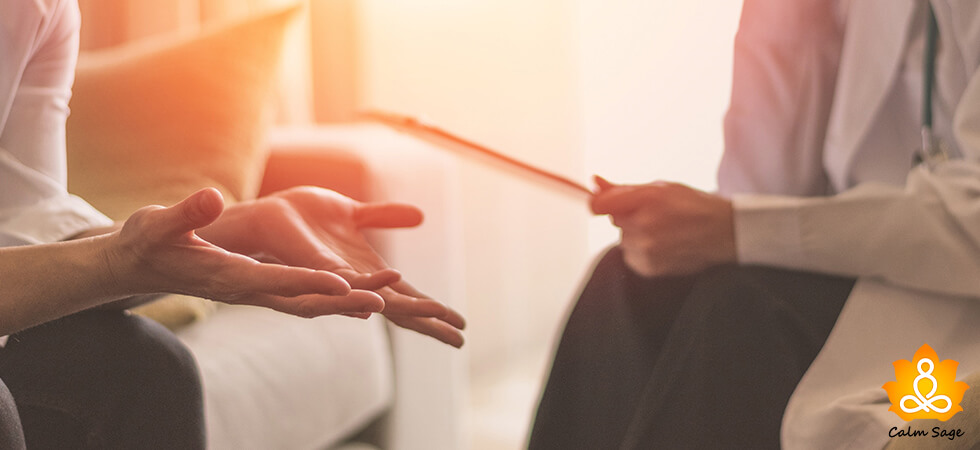 Those who look forward to therapy are really strong human beings. Although it is hard to admit the challenge being faced in the moment, they know that they will go through it with the advice of experts. There are a number of mental disorders like depression, post-traumatic disorder, eating disorder or others for which recommended therapies are provided.
Now that you are ready for therapy and taking it actively, the question that pops in is 'How long does therapy last' and is absolutely alright to be curious about it. However, the length of treatment depends as per the individual and the degree of disorder they are going through. For example, symptoms of postnatal depression are chronic in one woman but mild in another. The doctors would analyze the condition and recommend the duration accordingly to both cases.
Another perspective about how long therapy lasts is the type of treatment being provided. For example, cognitive-behavioral treatments could be briefer as it is focused on one specific issue whereas psychotherapies focus on broad perspective and may take time longer than expected.
When To Find A Therapist?
Although there are some evident signs which say that you must see a therapist, but you avoid it thinking about the cost or time constraints to attend therapies, you need to change yourself today. When any kind of negative thoughts, feelings or symptoms of depression, schizophrenia, bipolar disorder, or post traumatic disorder are felt, it is needed to see a therapist.
What Is The Time Commitment By Therapist?
No one size fits all, right? Similarly, therapists may meet their patients once a week or once in two weeks. In fact, some therapies require daily clinic visits. It all depends on the situation being faced or goals expected. You can also learn more about the time commitment by indulging in quick discussion with your therapist. To connect, drop us a message at info@calmsage.com.
How Long Does It Take For Therapy To Work?
If research studies are looked at, indications include:
1. Approximately 15-20 sessions are required by about 50 percent of patients who have reported symptoms to the doctor.
2. Number of psychological treatments of moderate durations are helping a significant number of people around the world.
However, it is seen that patients and therapists prefer to continue the treatment for about 20-30 sessions for about six months. If there is no relief during the treatment, either the treatment changes or the sessions are increased.
How To Know If Your Therapy Is Working?
Well, there are some signs you can notice in order to find the effectiveness of your therapy.
1. You Look Forward To Your Appointments:
If you are comfortable opening yourself up in front of the therapist, you are definitely going well. It is because revealing your innermost thoughts and feelings can be really tough for many people.
2. You Are Enjoying Life Again:
Those who are going through tough phases or mental disorders often find themselves not enjoying the activities they used to love before. For example, reading books, exercising or cooking your favorite food is once again enjoyable. You just feel that the weight has been lifted and life becomes more optimistic.
3. You Feel That Your Therapist Understands You:
Do you feel that your therapist really understands you and both of you work hard on your recovery? Well, going good then! However, it is important to give your trust in your therapist for the desired output.
4. You Care About 'Self-Care':
According to experts, when you begin to pay attention to self-care then you are automatically on the way of improvement. For example, self-care ideas like meditation, writing journal, painting or traveling to beautiful locations are the right signs if therapy is working.
5. You Know That You Are Responsible For Solutions:
You find out that your therapies are working when you take the responsibility of your own well-being. A therapist and support of your loved ones can act as your guiding light but no one knows you better than you! Therapies let you understand that this personalized journey works differently for every human being and you are responsible for your own wellness.
Patience Is Bitter But Its Fruit Is Sweet
In case you are still thinking about how long therapy lasts then it is better to discuss it with an expert. As we have discussed that every individual is different, the mental health condition and other relevant factors discussed above become the answer.
Make sure that you maintain your calm, even if it is next to impossible and trust your therapist to show the right path. Everything will fall in place near soon!
Some General FAQs:-
Q1.How do you find the right therapist?
A. You can find the right therapist by doing good background research about them and interviewing them in-person or online calls. If you are satisfied with their qualities, it's time to form a therapeutic bond with them and share your feelings.
Q2.How many sessions of therapy are needed?
A. An average human may need one to four sessions. But the sessions absolutely depend upon the disorder or issue you are facing and how much had its impact on you.
Q3.Should medication be combined with therapy?
A. A proven analysis explains that when medications are combined with therapy, they are highly effective for the patient rather than individual treatments.
Q4.What happens in a therapy session?
A. Therapies are all about solving the problems you are going through. In each therapy, you explain your problem to the therapist and he tries solving it through open ended questions and your expressive thoughts.