Therapy
Therapy Guide: Understanding Therapists and Your Role in a Therapy
Last Update on September 28, 2020 : Published on August 21, 2020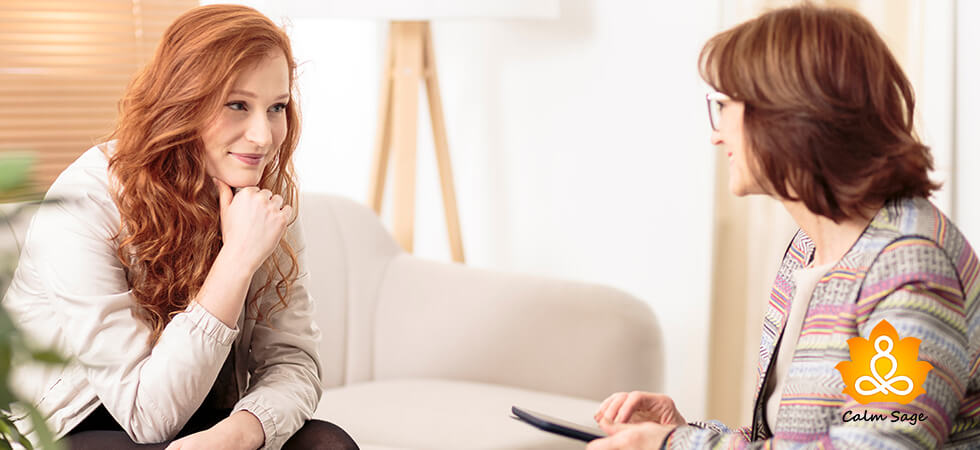 Hey there!
Are you planning to seek mental health professional help? OR Do you plan to visit a therapist soon? But, you have no clear idea of how to make the most of it as you are unaware of your role in psychotherapy?
Well, if you have nodded with a "YES" on any of the one question mentioned above then you have landed at the right place!
We understand that before you go for a therapeutic session there might be many questions that are likely to pop in your head such as,
Today we are going to answer these important questions around psychotherapy for you.
Your Role In Psychotherapy
There is a good deal written about the role of the therapist but less about the clients! But, surprisingly, the client's role is of central importance for the positive outcome of therapy. Research supports that 40-75% of the outcome of therapy depends on the client variables. So, let us understand your role in a therapy session.
1. Open Up & Communicate Your Need
Being a client you need to open up about your issues to the therapist. This indeed is the most important role that you have to play in therapy. Opening up about the disturbing aspects of life can be overwhelming. The fear of being judged might also follow! But then therapists are trained such that they develop a non-judgmental perspective. So, keep all your second thoughts in the backseat and let your open heart take control. You don't have to open up all at once. Remember therapy is a process and with each session, you will be able to communicate your needs better. Just make sure that you don't provide any false information. Authenticity, safety, and ethics are important for you to consider as well.
2. Be Regular With Your Sessions
Generally, the sessions are pre-planned so that you can schedule your day or week accordingly. Make sure that you are regular with your sessions as each therapy is structured and each session is leading to recovery. Skipping on a meeting with your therapist can set you a step back. So, make sure that as a client you are punctual with your meetings. If there is any emergency discuss it before with your therapist so that you both can work on it.
3. Do Not Terminate In Between
Often clients terminate the therapeutic sessions in between when they start to feel better (even if 1%). Without understanding its impact on their well-being. As a client it is important to understand that therapy is a process, it will make you feel better with every session. The aim of therapy is full recovery from the distressing issue. Until this goal is not met terminating therapy in between can do more bad than good. Although having thoughts of termination are a part of the therapeutic process but in this case, it is recommended that you don't leave it in between. It is advised that you consult your therapist when these thoughts pop, they will help you. Remember, you both have to be clean and open!
4. Do the Things
From my personal clinical experience and with research evidence available one major loophole in therapy is when you as a client don't perform the activities assigned to them. There is a common misconception about therapy that it is a talk show! Yes, talking is important for disclosure but so is working on these disclosures to make sure that they don't interfere in your daily life functioning! Some of the suggestions or "homework" might sound cheesy but honestly, they are an important part of therapy! So, be religious with your homework and suggestions as given by the therapist. They are only for your help and betterment.
These are the basic and simple rules that you have to perform in therapy. This will ensure that you make the most out of the therapy!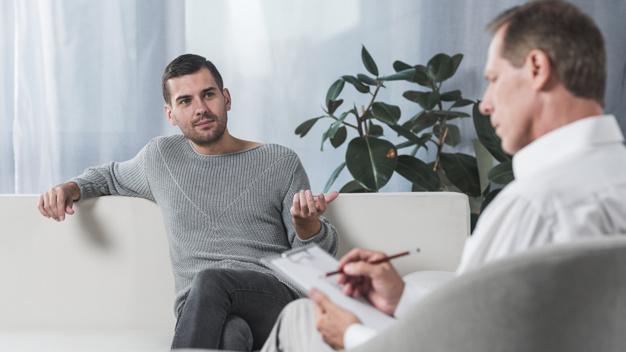 Role of Therapist in Psychotherapy
Ideally, depending on the type of therapy the role of your therapist will differ. But there are certain roles that a therapist will play irrespective of the type of therapy that is being provided to you. So, considering that your therapist is your co-pilot in the journey of treatment and healing here are some of the key roles of a therapist:
A therapist provides a safe, comfortable, and confidential place to conduct sessions.
Be ethical with you. If there is a particular part of your issue in which the therapist is not trained to help you, s/he is likely to recommend you to someone trained.
Provide complete confidentiality. Whether it is an office session or online one, they keep your information confidential.
A therapist listens to you intently and asks you questions to clarify information.
A therapist will attempt to get to know you to find the root of your issues. This way they will best meet your needs.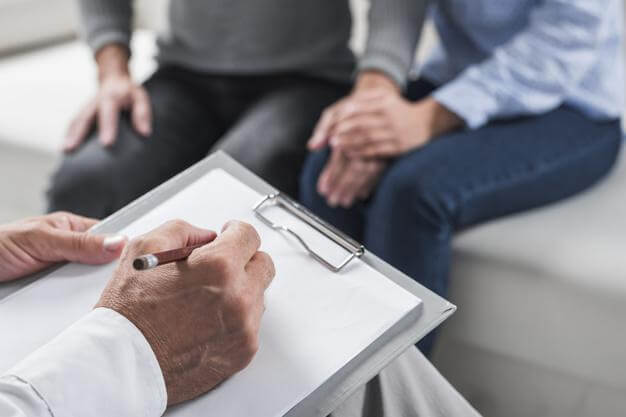 We hope now you have a much clearer idea of your role and that of your therapist in a therapeutic session.
Remember each therapy session, each client, and each therapist is unique! You do not have to necessarily put yourself into an airtight compartment to make the most out of the therapy. Just go with the process!
If you have more questions popping in your head in regards to offline and online therapy sessions feel free to contact us on info@calmsage.com, we are always here to help you!
More power and strength to you…
More Relavant Articles:
Eating Disorder Online Support Groups and Where to find them
Will Online Therapy Program Work for You?
Best Online Marriage Counseling Programs To Revive The Relationship