Happiness
Vision Board: A Tool to Manifest Your Desires
Last Update on August 18, 2020 : Published on June 17, 2020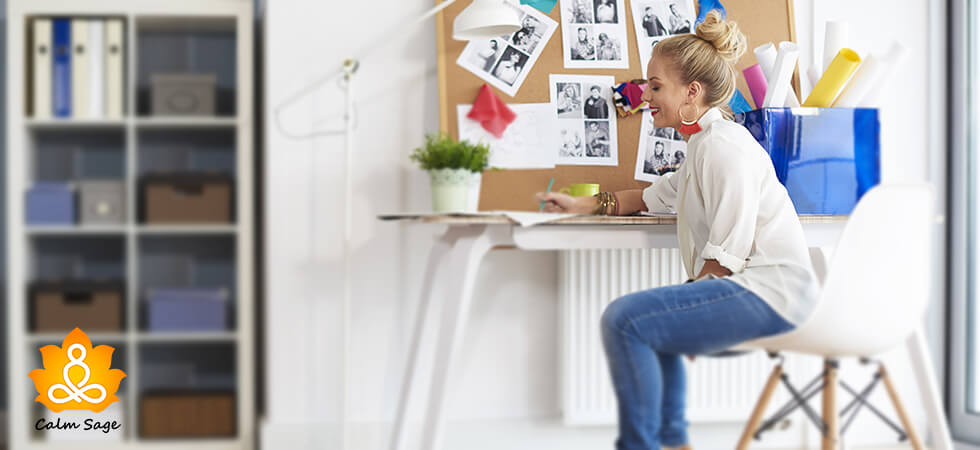 We all have listened to Ariana Grande's song lyrics "I see it, I like it, I want it, I got it."
And we all wish to sing this song to ourselves and let the magic happen! But, sadly it doesn't work that way.
We have a magic trick for you that will make it work. Just play this song and start creating your Vision Board! You might just end up getting what you really want.
Alright, so what's it? And how do I create a vision board?
Let me keep it simple for you… Vision board is a manifestation tool that has the power to make your desires and dreams come true, along with healing you inside out. The underlying logic is that with this tool you regain clarity, concentration, and can focus on specific goals of life.
It is like a poster of your desires backed with power!
Now before I share with you a step-by-step guide to create a vision board let us quickly have a look at the benefits that
It has to offer…
Vision boards provide clarity.
Vision boards keep us focused.
Vision boards work as the daily dose of daily affirmations.
The Vision board motivates you by creating an emotional connection.
Vision board helps you achieve your life goals, wishes, and desires.

How to Make a Vision Board?
Time to enjoy these benefits by making your own vision board. Though there is no 101 rule book for making a vision board, there are certain steps that help you make a perfect one.
Step 1: Plan Your Vision Board
Planning, planning, and a lot of planning are required to start with your vision board. But it is quality over quantity planning that we require here! Sit down at a quiet place, grab your pen and paper. Now list down the goals of your life that matter the most to you right now. Don't spend more than 10-15 minutes on it. Some pointers to keep in mind are:
To begin with, ask yourself questions such as,
What do you want?
What do you need?
What do you value the most?
What inspires you?
This will help you identify the goals that you want to put on your vision board.
The goals that come to your mind first should be the major focus points for your vision board.
It is your vision board so it is completely your call if you want to focus on just one major goal or a bunch of small goals, focusing on different areas of your life.
Step 2: Design Your Vision Board
This step is developing the blueprint step! Now, that you have your goals, inspirations, and vision written right in front of you time to work on the design!
For the design work, you can either imagine it in your head or draw a rough sketch of how you want to put these goals on the vision board. Some tips that can help you here are:
Refer to online templates, to begin with.
Add your touch to them by putting your ideas in it.
Shortlist the images and quotes that you want to go to the vision board.

Step 3: Work on Vision Board Checklist
There is a list of supplies that you might need for working on your vision board this includes:
A poster board or a wall in your room where you can put your ideas together.
Collection of your ideas from magazines or maybe some printouts.
Some stationery supplies like markers, sketch pens, colors, scissors, and glue.
Other fancy material if you need (like washi tapes, ribbons, fabric, glitter, etc)
Most importantly your time! Give yourself vision a fully dedicated time and an undisturbed time slot for the best results.
Step 4: You are All Set to Achieve Goals of your Life
Time to bring it all together! Give your blueprint life by placing your vision on the board. Place it in the corner where it is easily visible to you. And please don't forget about it! Look at each day to bring it to reality. You may also add tiny miny changes to it (only if required).
Let the magic begin!
How Do You Manifest Your Desires?
The Vision board works on the law of attraction. The theory of the law of attraction states that 'when you are visualizing, you are emitting a powerful frequency out into the Universe." This concept of visualization is used by many athletes and artists to achieve their goals. The same concept applies to vision boards as well. Through this tool, you give your goals a visual representation, which further gives a message to the universe, and the magic of fulfillment of your desires begin!

How to Make a Vision Board on Your Phone?
If you want a handy vision board then you can make use of the digital world. There are many mobile apps that can help you in making a vision board. Here is a list of top 5 apps that will help you make a vision board on your phone:
Canva
PicMonkey
Dream Cloud
Corkulous Professional
Hay House Vision Board
It is completely your choice whether you want to be old school or make use of technology while working on your vision board. Ultimately you will be able to enjoy its benefits and see your wishes being fulfilled.
Take home message: Make a vision board NOW!
Good luck… enjoy working on your vision board.
PS: Do share with us in the comment section how did your vision board turn out to be and the effectiveness of the same.
You May Like These Also:
Reconnect With Yourself With These Best Meditation Retreats
How To Overcome Your Fear Of Failure