Psychology
"I Have No Friends"- What To Do When You Feel This Way!
Last Update on November 18, 2022 : Published on November 20, 2022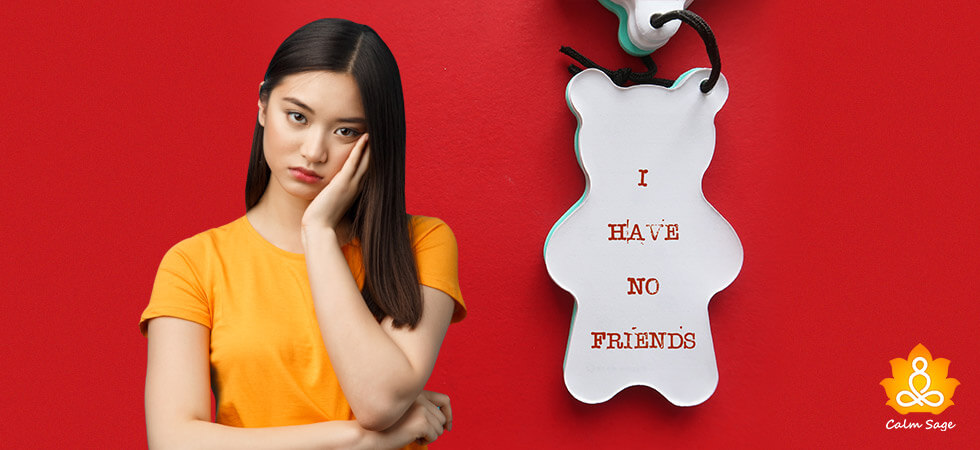 When we were kids, it was quite easy to make friends. But adulthood hits all of us hard. With growing, our list of friends keeps on reducing. To be honest, it's not easy to maintain a friendship these days.
You have got work, you have to meet deadlines, and you have to focus on your personal life as well. If you are also going through the same difficulty, don't worry! It happens to most of us.
Some people don't have friends and they are actually happy with that! On the other hand, some of us have fewer friends, we miss them often! But, if you don't have friends or can't connect with people… don't worry I have got your back.
In this blog, we will be taking a deep look at "what to do when you have no friends. "
Is It Okay To Not Have Friends?
Well, if you don't have friends, you don't have to feel bad about it because it can turn out to be a good thing. Ask me how?
Well, if you will take a deep look at solitary life, it can really be beneficial for your overall well-being. It's true that we need a social life to thrive, but we can't also forget that we have family members, relatives, and colleagues to rely on!
Below are some reasons that support the "having no friends is not necessarily a bad thing."
Reasons Why You Might Not Have Friends
There are hundreds of reasons to meet new people and be friends with them, on the other side there are hundreds of reasons that support why you don't have friends. These reasons can be unique according to emotional needs, social needs, and more.
Below are some of the common reasons why you might not have friends:
Understanding The Other Side: Benefits Of Having A Social Life
As I mentioned above, social life keeps us thriving! Friends provide us with the emotional support that no one can provide. Friends understand each other and share mutual trust and respect within. If you don't have friends, due to any given reason, it's time for you to look at the bright side also! In this section, let us see the benefits of having friends or social life:
How To Make New Friends?
Well, if you also agree that having friends can be really beneficial in all aspects. Let me help you to seek and cultivate new friendships with positivity.
Try the below-mentioned tips to make new friends:
How To Maintain Friendships?
Since you're looking to make friends, let me help you with the tips to maintain friendships as well as a takeaway:
That's all folks! I hope this blog helps you with "what to do when you have no friends." Comment down and share your views on the same. For more such content, connect with us on all social media platforms.
Thanks for reading!