Wellness Guide
What is Ikigai: A Japanese Concept To Find Your Purpose In Life
Last Update on March 24, 2021 : Published on March 24, 2021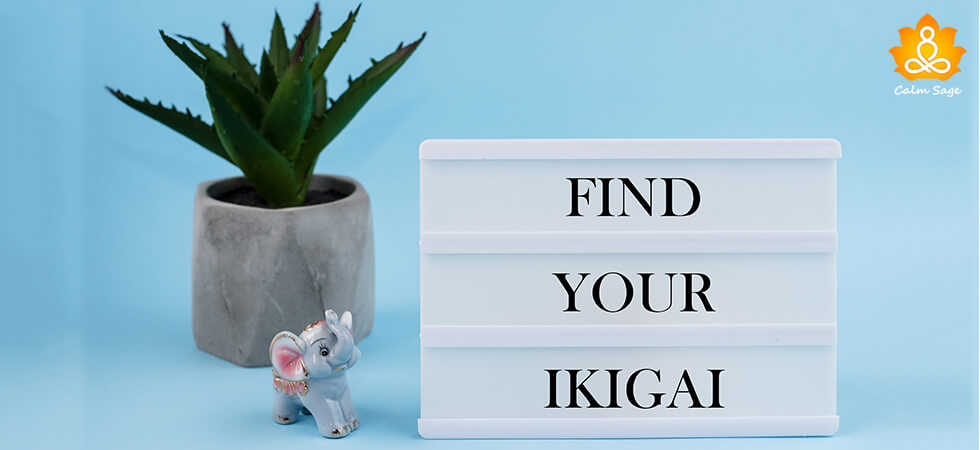 Did you know?
We all have one thing in common!
Yes, we all have one thing in common in our lives and that is, we are constantly searching for a reason and purpose to live. While some of us are trying to find it in your personal life others are looking for it in their professional lives. But do you know where our true reason for being lies? Well, the Japanese believe that it lies in Ikigai.
Questions popping in your head? Continue reading to find all your answers and also your Ikigai…
What is Ikigai? What Does Ikigai Mean?

Ikigai is what gets you up every morning and pushes you through the day. It is a Japanese concept that loosely translates to "a reason for being."
"Your Ikigai is at the intersection of what you are good at and what you love doing," says Hector Garcia, the co-author of Ikigai: The Japanese Secret to a Long and Happy Life.
There is a model or we can call it a diagrammatic representation of Ikigai, as shown below: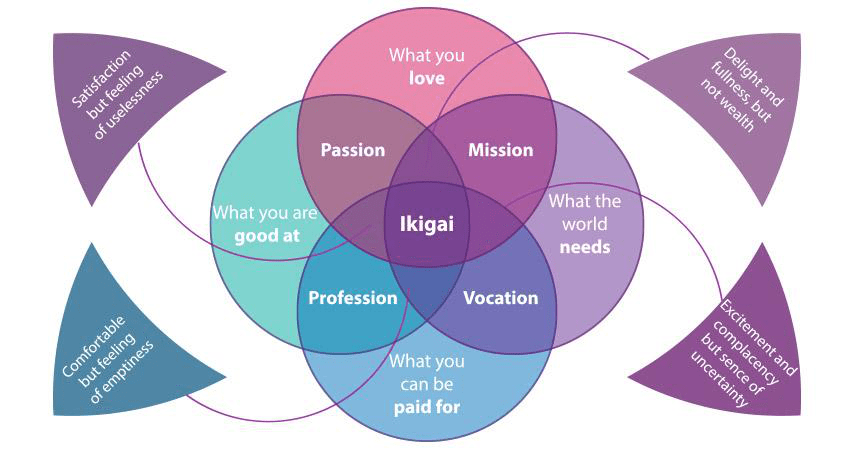 If you look at the Ikigai Model it is an intersection of four things:
What you love,
What you are good at,
What are your needs, and
What you can be paid for.
Through these overlapping concepts, you can track down the purpose of your life.
Also Read: 10 Rules of IKIGAI That Will Change Your Life For Better
The ideology behind the same is that your Ikigai is the union point of four fundamental components of life:
Passion,
Mission,
Profession, and
Vocation.
How Much Time Does it Take to Find My Purpose Through Ikigai?
Just spare 3-5 minutes and you will be able to find your Ikigai.
So, I hope you are ready to spare 5 minutes and find out what your purpose is.
How To Find Your Ikigai?
Take a print out, download this model, or simply make your IKIGAI model from scratch and follow these steps:
STEP 1: Ask yourself questions and make a pool or notes of your ideas.
STEP 2: Make a note of questions like, "What do I love doing?" "What interests me the most?" "What are my hobbies?"
STEP 3: Ask yourself "What am I good at?" "What are my key skills and strengths?" "What do people ask for help from me?"
STEP 4: Introspect your inner self with these questions, "What does the world need?" "What/Who inspires me or moves me the most?" "What makes me frustrated, angry, and disturbs my peace?"
STEP 5: Ask the following questions to yourself "What could you see yourself doing professionally?" "What product or service would you sell?"
By the end of these steps you will be able to find your Ikigai; your purpose of life!
Why Ikigai Is Important?
Well, of course, Ikigai helps you find the purpose of your life. But that's not it has many other benefits to offer.
Is My Ikigai Constant?
Ikigai is an evolving concept. So, your Ikigai is likely to change over time, which actually marks a good thing. It gives a message that you are changing as a person. Which indeed is good news.
Time for you to find your Ikigai!
Don't forget to share your experience with us in the comments section.
More Power to You…
You Might Like These Also:
How to Find The Purpose of Life
21 Self Improvement Tips To Change Life