Depression
Justin Bieber & His Courage To Stand For Mental Health Treatments
Last Update on May 18, 2021 : Published on November 12, 2020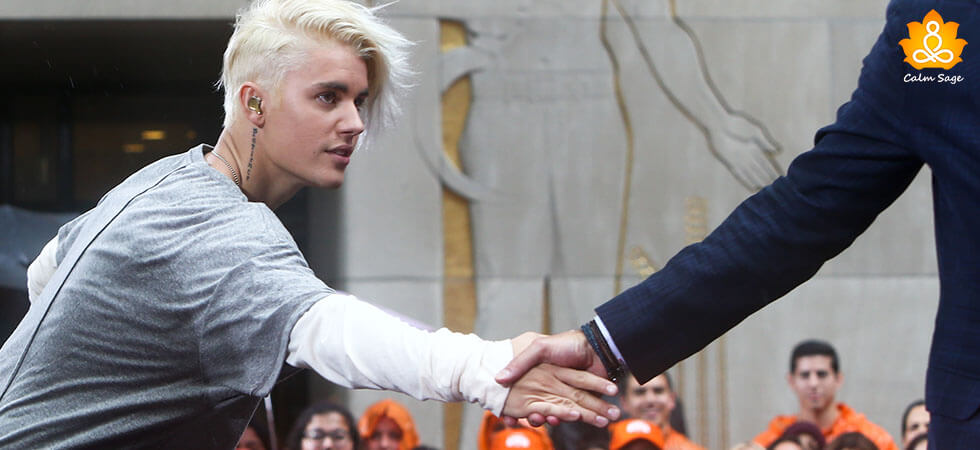 Dark storms can hit anyone's smooth life and Justin Bieber was no exception in the state. From 'Baby Baby' to 'Yummy Yummy', this young talented singer earned a huge number of fan following. However, little do we know that celebrities are not prone to mental health illnesses either. What is more courageous is to stand up in front of the world, accept the mental health disorder like any other disease and aware people about the benefits of treatment.
Well, let's break this nutshell and learn 'behind the scenes' story of Justin Bieber about his childhood, drug use, fame and depression.
Also Read: Selena Gomez's Depression Story Is An Inspiration For Peers: INSIGHTS
Reasons Behind Justin Bieber's Depression & Suicidal Thoughts
1. Drug Abuse
Justin Bieber accepted that he was consuming drugs on a very high scale. Every morning, he used to pop up inducing pills and smoked heavily. This made his mental health numb and led him towards depression.
 2. Abusive Relationship
Justin Bieber agreed that he 'abused' the relationship he was in and became the reason to break it off. He says, 'I made every bad decision you could have thought of and went from the most loved and adored people in the world to the most ridiculed, judged and hated person in the world.'
Also Read: Modern Dating and Relationship Issues: Therapy for Relationships
3. Lyme Disease & Epstein Barr
He was diagnosed with Lyme disease that infected his skin and Epstein Barr (mono) which made him tired, fatigued and caused terrible headaches. Although a physical disease, it impacted his mental health equally.
4. Irresponsible Behavior
Justin Biber believed that everyone loved him, his bank had millions of dollars and he could do whatever he wanted to. This constant praise from people made him feel like he was a great being. But this led him to act irresponsible towards others and it made his followers hate him.
Also Read: I Beat Depression So Can You": Says Actress Deepika Padukone
5. Family Issues In The Past
An unstable relationship between his parents did not make him understand the value of teamwork and had a profound impact on his overall well-being.
How He Coped Up With Depression, Anxiety & Drug Abuse?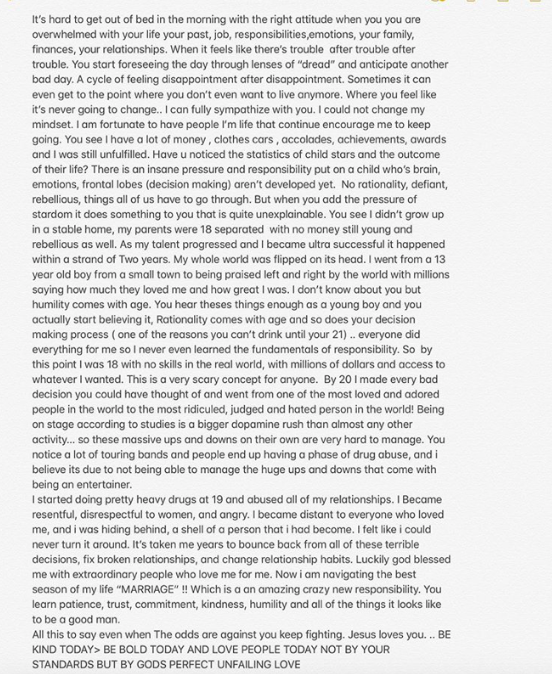 Visiting a mental health professional and undertaking therapies was a long process but this was the only step that led to recovery of Justin Bieber. He explains, "There were times when I was really, really suicidal. Like 'Man is this pain ever going to go away?' It was so consistent, the pain was so consistent."
Although Justin Bieber never spoke about suicide explicitly but he is very vocal about taking treatments and asking for help from a mental health professional. You can watch his journey through the YouTube documentary called Seasons. You can notice that his manager, wife and dear ones are fearing about his life due to excessive addiction for pills, weed and lean.
Also Read: 9 Celebrities Who Survived Suicide To Enjoy Goodness Of Life
Thankfully, Justin Bieber is absolutely healthy and fine now and he dedicates his recovery to the faith that God gave him. And yes, all the therapists that helped him all through the process.
He says,
"For the first time in my life, I don't feel like I'm striving. I feel like I know who God called me to be, where am I, where I'm supposed to be. I'm walking in the plans of God."
He also adds that if you feel lonely then talk about it. Say it aloud.
Note From The Author
As we can see that Justin Bieber could deal with his depression with the help of treatment at the right time, you can always ask for help. It is so easy to ask for help, all you have to do is drop a line at info@calmsage.com and we will be standing right next to you.
If he could stand up for his mental health, why not you? You can even start this by educating yourself with the blogs below.