Mental Health
Learning How Mandala Coloring Can Be Therapeutic For You
Last Update on August 14, 2020 : Published on March 25, 2020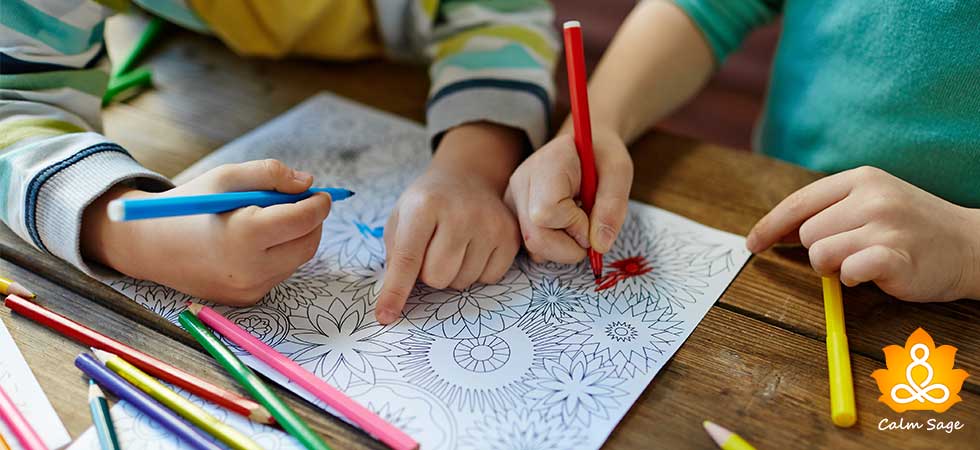 Do you feel bored?
Looking for an activity that is not only productive or fun-filled but also good for your health?
Well, we have something to suggest.
And no it is not yoga or meditation but coloring exercise for you!
Yes, coloring!
But not just any coloring, this one is special… Mandala Coloring.
Now before I tell you what mandala coloring is and the benefits that it has to offer, let us first understand what mandala means.
Mandala is a Sanskrit word which means 'perfect circle.' It consists of different concentric geometric shapes and sets of figures. Ideally, mandalas are symbolic spiritual forms used in Buddhism and Hinduism, which symbolizes the universe and its characteristics.
Mandala coloring has many benefits to offer to each age group. Some of its key benefits are listen below:
Benefits of Mandala Coloring for Kids
Develops Coordination: Mandala coloring is proven to improve the child's coordination. It strengthens eye-hand coordination and favors fine psychomotricity (motor skills) in the fingers.
Expands Knowledge: 90% of brain development takes place by the age of 5-6 as research supports. This time is peculiar for kids to expand their knowledge. Mandala Coloring can be fruitful here as it allows kids to learn about new colors, shapes, sizes, and emotions as well. This, In turn, stimulates aesthetic sense in them.
Boosts Self-esteem: Mandala coloring allows the child to develop their psychological, cognitive and behavioral abilities. This, in turn, helps them feel confident about themselves boosting self-esteem.
Generates Circular Harmony: Buddishst believes that circular drawings bring the inner-self in order. Therefore, by encouraging your child to do mandala painting you actually allow them to imagine, create and find harmony in their emotions.
Fosters Concentration: Children generally stay silent and concentrate fully while coloring mandala. As mandala coloring asks for their imagination and attention, they are likely to improve on these abilities and more.
Works Well For Kids With Special Needs: Generally, kids with special needs face difficulty in concentrating and controlling their movements. This activity of mandala coloring can improve these two aspects of the kid. Along with this, as it promotes relaxation, it can also make them feel more calm and relaxed, in a fun way.
To put it in a nutshell, mandala painting can support the overall development of your child. Therefore, introducing this activity in their developmental ages as early as possible is surely recommended.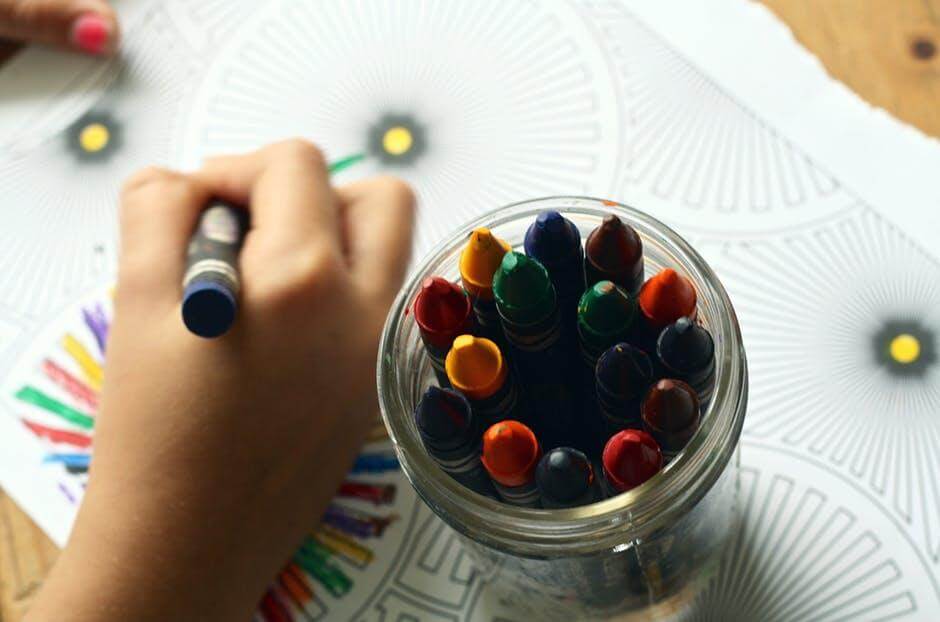 Benefits of Mandala Coloring for Adults
Big Time Stress Reliever: Two of the major bodily signs of too much stress are- high blood pressure and heart rate. Mandala coloring is found to be beneficial in reducing both of these parameters of stress. Not only this activity also helps you to say goodbye to the stress hormones- cortisol and welcomes the feel-good hormones- oxytocin instead.
Works like Meditation: Is meditation too boring for you? Or you are struggling to find the first step to start meditation? Well, the best solution for you to start meditation and avail its enormous benefits is- make mandala coloring a part of your life. Dr. Stan Rodski suggests that coloring elicits a relaxing mindset, which is similar to what you would achieve through meditation. So, switch off your mind from other thoughts and turn yourself into mandala coloring now.
Heals your Brain & Body: The concentric patterns and coloring process of mandala coloring works as a journey to heal oneself as it incorporates logic and self-expression. Researches support the notion that mandala coloring has healing benefits for common situations like stress, fatigue to more complex situations like dementia, PTSD, to name a few.
Reduces Anxiety: Mandala coloring has been found to be meditational in its nature. This activity helps you to calm down and get rid of your thoughts of worry. Thus, allowing you to welcome peace and tranquility in life. This calmness, in turn, promotes good sleep and puts the emotion of anxiety aside.
Nurtures Creativity: One of the key elements to boost your creativity is getting your mind out of the grind! Guess what? Mandala coloring can help you achieve it. Studies found that mandala coloring can help you explore your creative side and allow you to implement the same in your life. Once you make it a practice, you can not start picking up new and innovative ideas but also nurture your creativity on a daily basis.
Promotes Deeper Connection: Many cultures believe mandala to be linked to our life energy and Carl Jung (psychologist) quotes-
"A mandala is the psychological expression of the totality of the self"
Thus, coloring mandala paves the way to connect with the most intimate parts of self. This further helps to enhance and expand our self-knowledge.
'Mandala allows you to express yourself creatively and realize your own unlimited potential'
Isn't that amazing? Who thought coloring can offer these many benefits. But, well it does, if it is mandala coloring.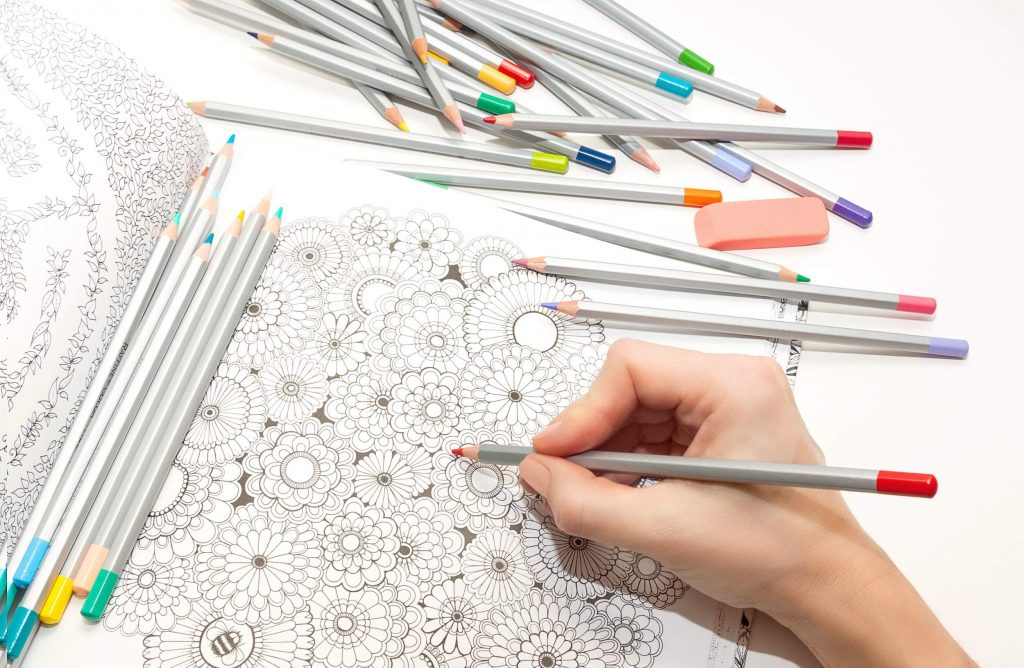 Now, How to do Mandala Painting?
With all these benefits to offer we are sure you would love to get some hands-on experience of mandala painting and rejoice the benefits it has to offer. Well, you don't have to hope elsewhere to find the perfect mandala images, to begin with. Below we have attached different levels of mandala designs you can choose the one that best fits you.
But before you do that here is a list of requirements:
Colored pen, pencils, markers, similar products.
Mandala designs
(That's it)
Now that you have the designs with you there are two ways you can start coloring:
1. Paper and Colors
If you manage to take a print out of the design that you want to work with then just grab your color pens and pencils, and start coloring.
2. Go Technical
If you couldn't get a print out don't feel disheartened. In fact, let technology help you. Here are some digital ways to color your favourite mandala. Just take a screenshot or save your favourite design first.
Use Inbuilt Apps:

Many of us have smartphones and most of the smartphones come with inbuilt editing apps that offer coloring or brush options. You can use the same for your mandala coloring.

Use Social Media:

We all use one or the other social media app. Just pick one of your most prefered apps and start coloring your mandala design with the available brush options. You can even post a direct story of your colorful mandala on your insta, snap, whatsapp, and similar apps.

Use Other Apps:

You can even download apps that allow you to import your own designs and color them. Here is a list of these apps:




PicsArt App

Pigment App

Colorfy App
No matter which method you choose for your mandala coloring the benefits of it all are going to follow in your life.
Here are some designs for you to work on….
Beginner Level:
Below given are the three less intricate patterns that work perfectly for kids and those who are beginning to generate interesting colors.
Pattern 1: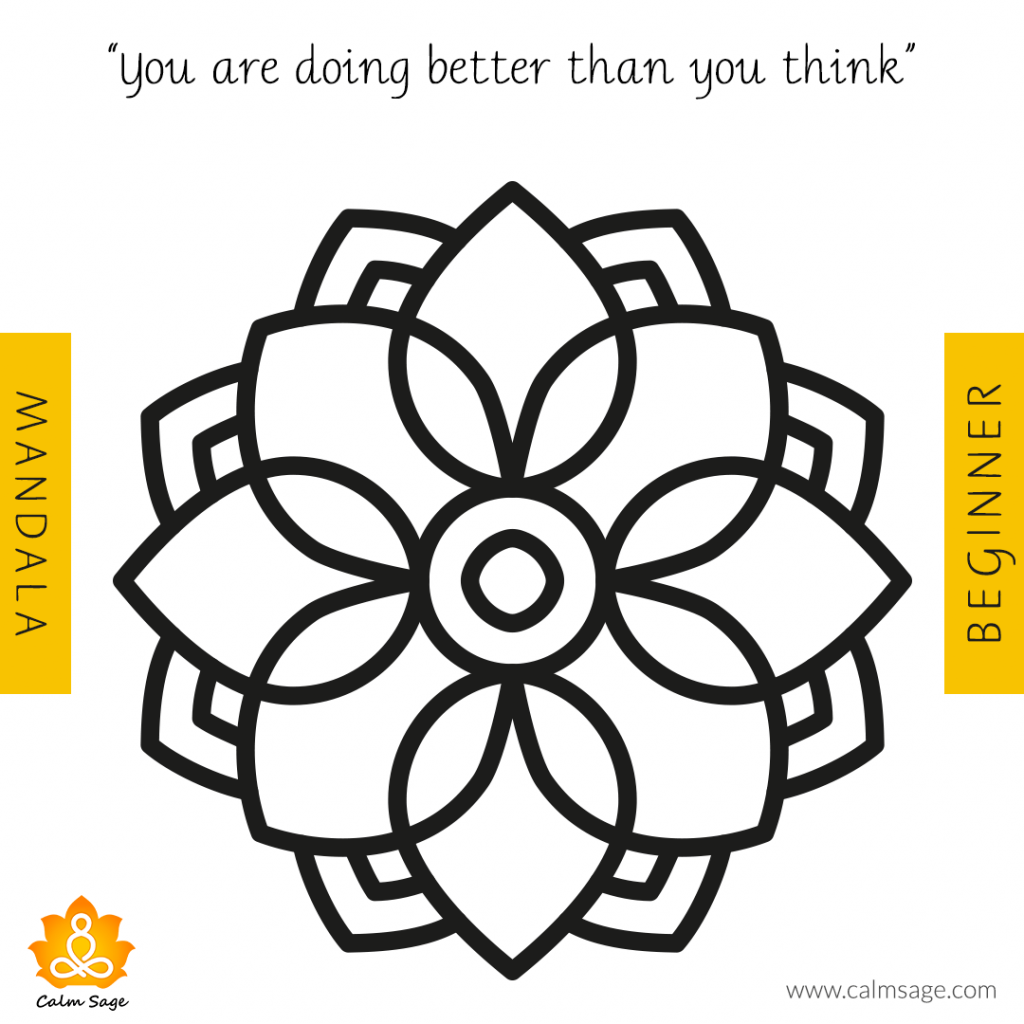 Pattern 2: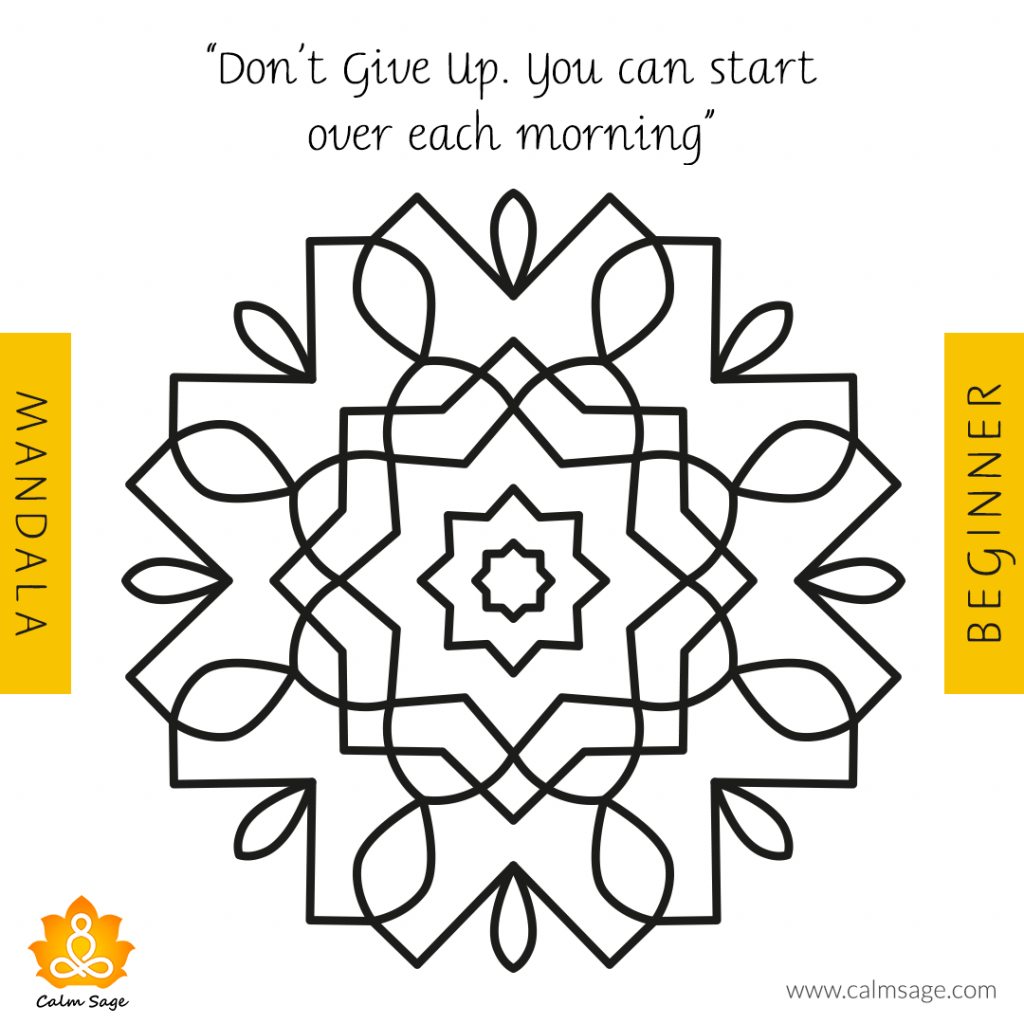 Pattern 3: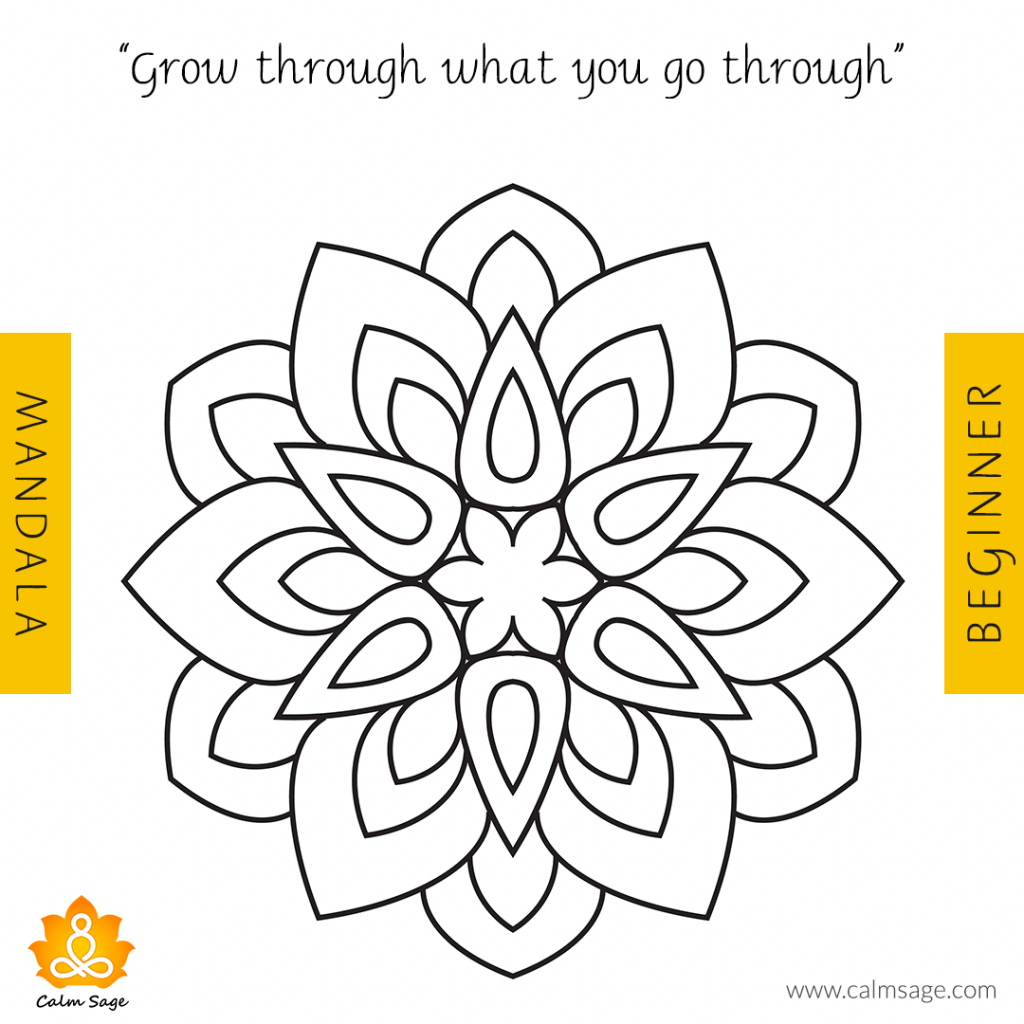 Intermediate Level:
If you have past coloring experience or coloring makes you happy you can go for these three designs.
Pattern 1: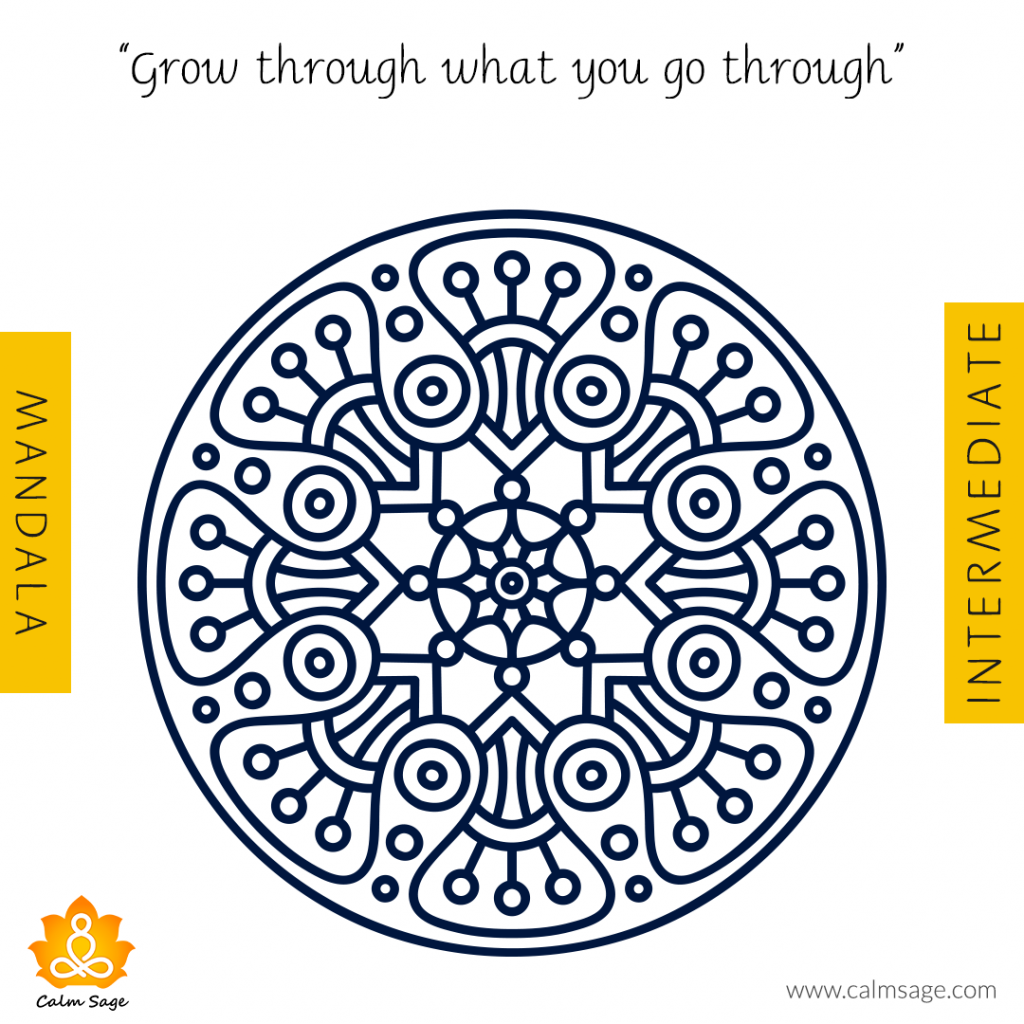 Pattern 2: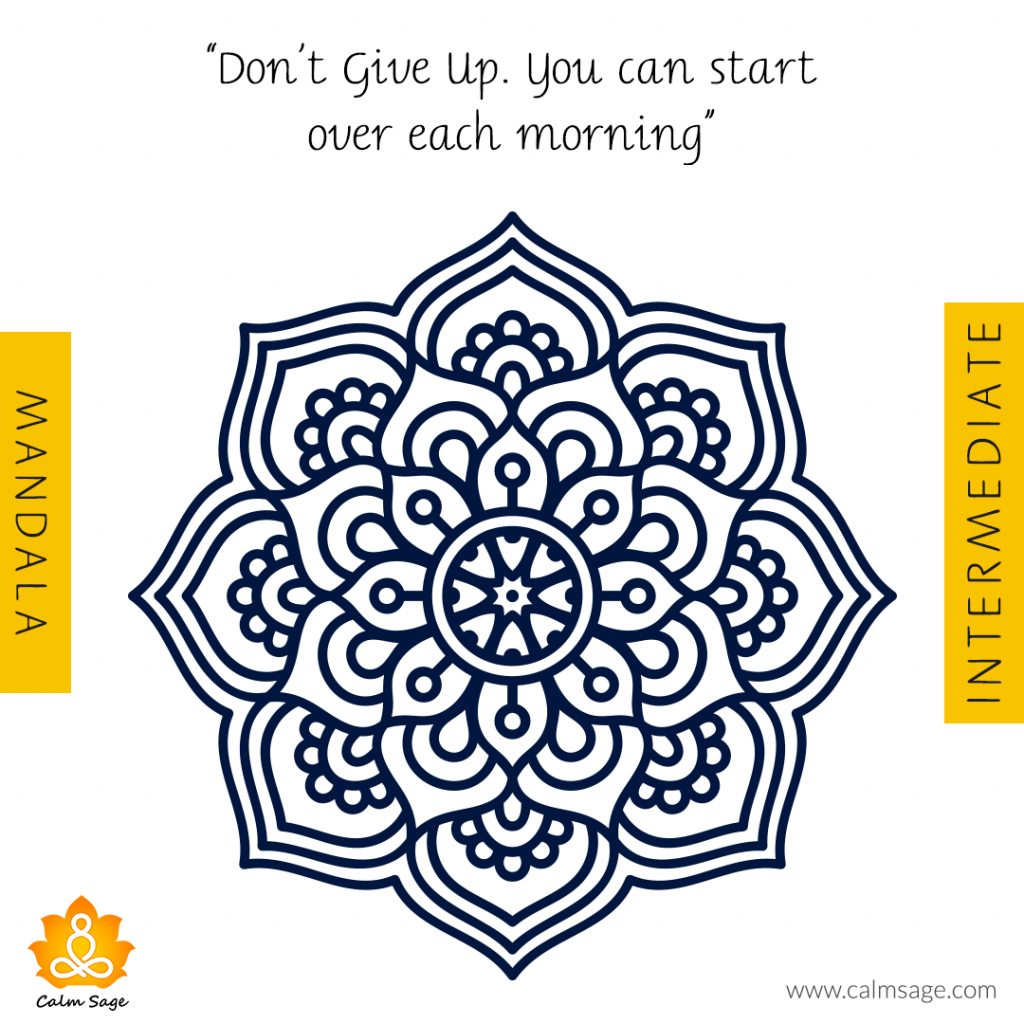 Pattern 3: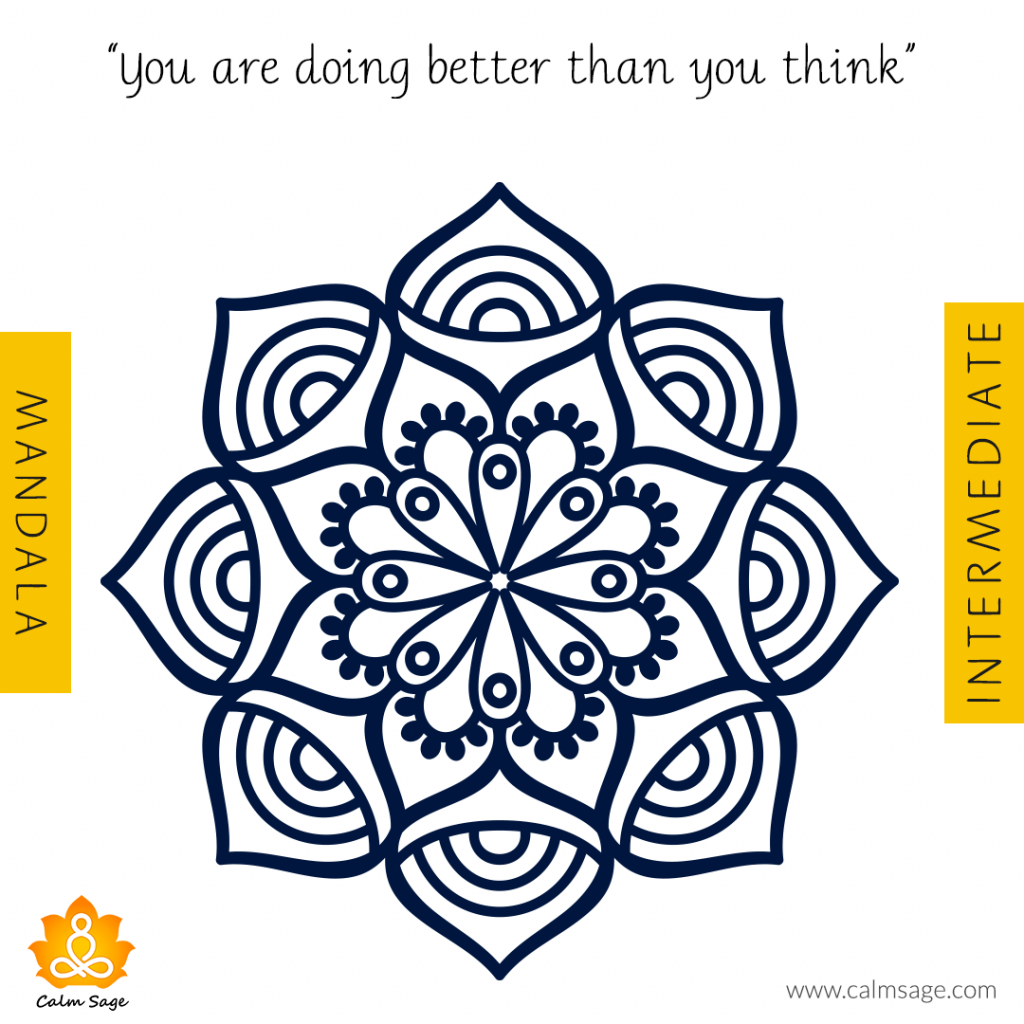 Pro Level:
If you are artistic and have a passion for coloring then these pro-level mandala designs are perfect for you.
Pattern 1: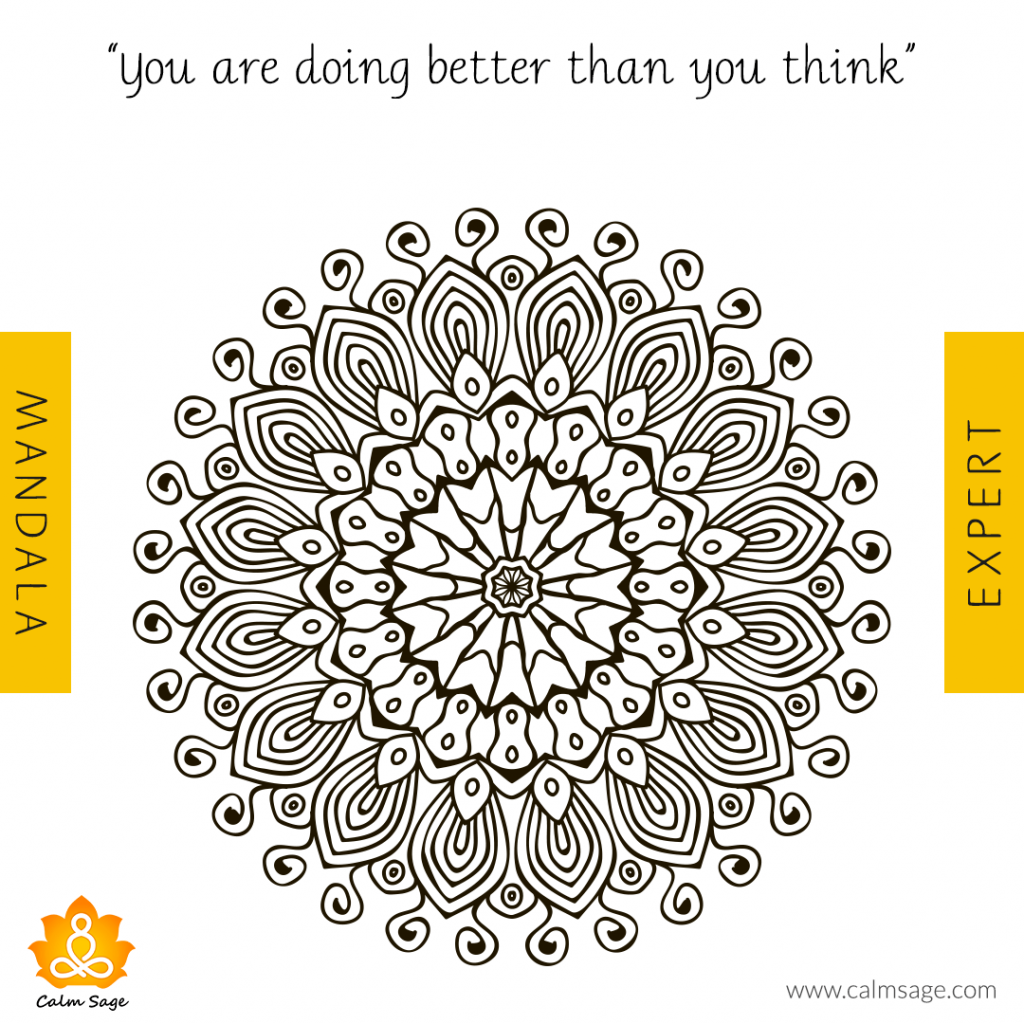 Pattern 2: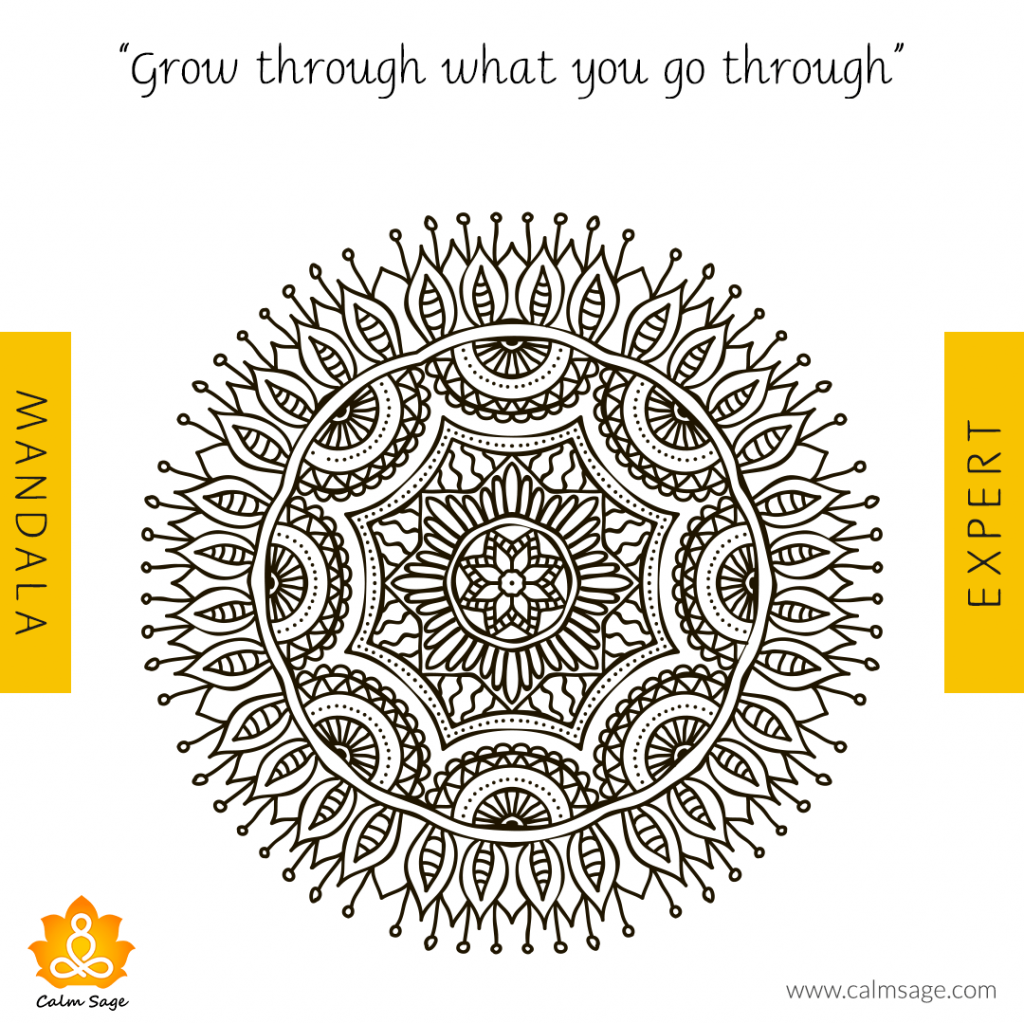 Pattern 3: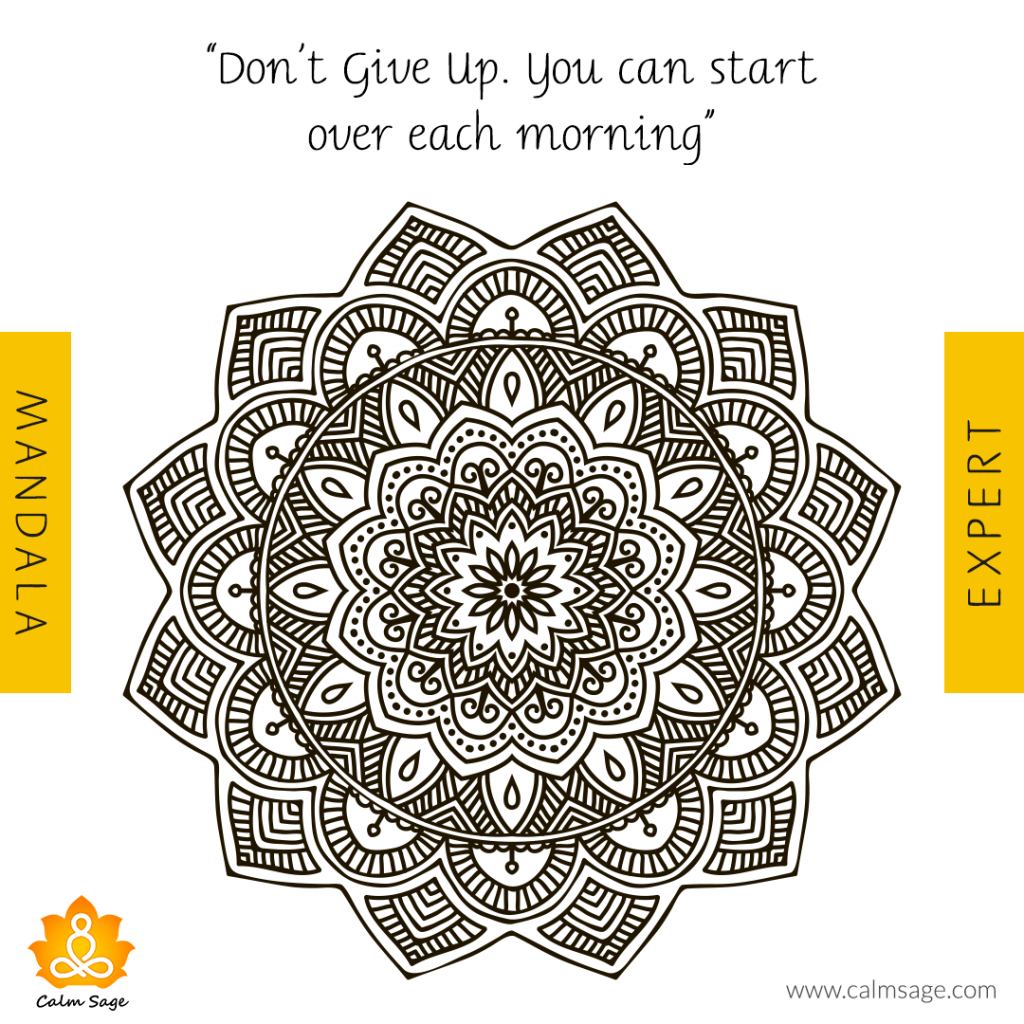 Get the PDF version Here- MANDALA COLOURING
You can also use these levels as your personal benchmark and get into the practice of mandala painting mediation step by step to bring positive change in your life.
Brownie Tip: You can also make your own mandala and color it.
Happy coloring to you…
You May Like These Also:
1. Best Foods That Help To Reduce Anxiety
2. Step Into The Light- Acceptance Is The Key
3. Change Your Mindset And Reduce Anxiety