Mental Health
Long Distance Relationship: Making It Work The Right Way
Last Update on February 14, 2023 : Published on March 22, 2020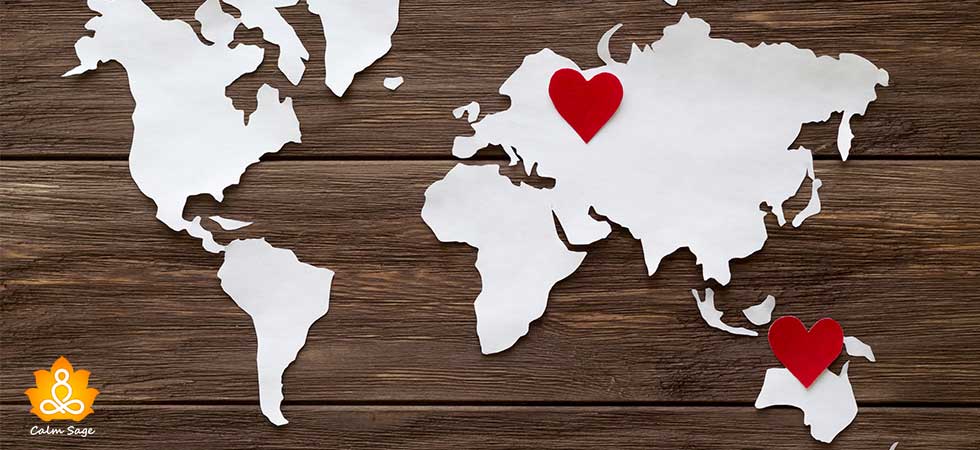 Many people sigh in denial at the mere idea of being in a long-distance relationship, even if just for a few miles. Whereas on the flip side, others are spending years of togetherness, despite being miles away. So, is there a magic trick that they are using? How to make long-distance work?
Well YES! There is a magic trick behind making long-distance relationships work healthily and happily. This write-up will introduce you to that magic trick of making it all worthwhile. Here are some tips for long-distance relationships…
1.Make it INTERESTING
Just because you are in a long distance relationship doesn't mean that you can't plan to do things together just like others who are staying together. You should put in that extra effort to make your long distance relationship interesting.
And as Rachel Noheban-Wachtel says- 'There are things couples can do to keep the spice alive in their relationship across the miles", so why not try it for yourself? You definitely can create your list of activities that you both can enjoy together if you are in a long distance relationship, however for starters, here are some ideas for you:
Play online games together: It is scientifically proven to improve your communication and bond. You can play games like- Knight Jump, Monster BreakOut Adventurous, and Speed Fever to name a few if you want your long distance relationship to work.

Plan a movie date: You really don't have to wait to watch a movie together till the time you see each other next. Select a genre and give each other chances to select the movie.it can make your long distance relationship stronger.
Have your LDR playlist: Missing your loved one when in a long distance relationship but can't be on call or text them? How about listening to their favorite music list? Make a list of your favourite songs and share with each other.
Exercise together: Being physically fit together will boost your mental health because a distance relationship can be challenging. Plan your exercise time together. It will give you a sense of being together despite being away.
You can add to this list as per your likes and pep up your long distance relationship.
Additional Tip: At least plan one activity for a week so that you both feel connected and long distance doesn't feel like a torture.
2.Make TRUST Your Mantra
Whether you are geographically close or distantly apart trust has to be the building stone of any relationship especially long distance relationship. However, when in a long distance relationship the uncertainties and skepticism are on a whole different level.
Which, in turn, works as the number one killer of long-distance relationships, as suggested by Chris Armstrong (relationship coach). So build that trust in your relationship, which will require equal efforts.
This asks for honesty. Be honest with your partner about your life, emotions, and thoughts. Share your life with them; they are your partner not just for the record but in life in general. Once, you will be able to communicate this to your significant other the trust will pave its way in your relationship. Make your long distance relationship stronger
Additional Tip: Understand the difference between checking in and checking up on.  The former is preferred over the later.
3. Make COMMUNICATION Your Key
Interestingly, Kelmer ET Al. in their study found that long-distance couples are more satisfied with their communication. Communicating doesn't mean talking 100 times; rather it is about making sure that even if you talk twice it is quality communication between you two.
Quality doesn't mean avoiding smaller details of your life it asks for conveying the good and bad to each other. Quality communication is key to keep a long distance relationship running smoothly. You can't assume the other person knows what is the good or bad that the day has offered you (c'mon they can't see you) until you won't update them.
How to make long distance relationship work? Make sure you give this to them the communication they deserve without social acceptance filters attached to it! Apart from talking about how the day has been, do communicate your feelings. Missing them? Tell them!!! Even if it is for the 10th time in a day! Additional Tip: Never go to bed mad! Sort things before sleeping so that you can start a day as fresh as a daisy.
Additional Tip: Never go to bed mad! Sort things before sleeping so that you can start a day as fresh as a daisy.
I guess now you know how to make long-distance work, but we have more for you…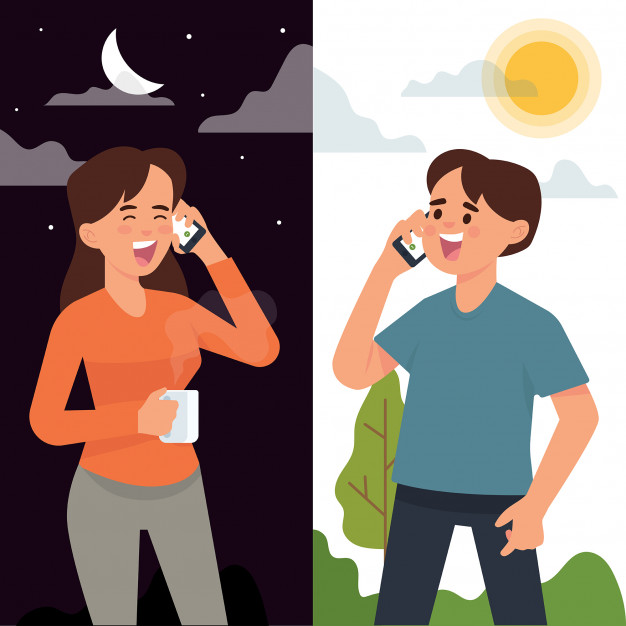 4.Make GREETINGS Your Schedule
Imagine waking up to a good morning and sleeping to a good night text by your favorite person. Could it get any better? No! So here's how to make your long distance relationship work, make it a part of your love life to greet each other with morning and night texts.
There is no harm in telling them that they are the first thought to cross your mind as soon as you wake up and the last thought you want to sleep with.
Sounds a little cliché? Well, that's how long distance works… trust me, it will work wonders to give that power, positivity, and happiness to make your long distance relationship work.
Additional Tip: Selfie with a good morning text will definitely boost up your connection. You really don't have to do it daily, but on days when showering love is what you want to do, go for it.
Brownie Tip
5.SURPRISE Them!!!
Can't plan a trip to meet your loved one? Well, you can still remind them of your presence in a long distance relationship and love by surprising them with little things like-
A mailed love letter,
A video or folder of your times together,
A cupcake or bunch of flowers,
Their favorite food delivered to them
You really don't have to wait for a special day, even the ones living together don't. If you feel like it… just do it!!! "Everyone enjoys a special date, but the happiest couples still enjoy one another when it isn't special" Dr. Howe's words can help here.
Don't forget to take your long distance as an opportunity and as a learning journey for you two. See it as a test of your love for each other and keep reminding ourselves:
Easy Tips on How to Make a Long-Distance Relationship Work
Now that you know about the most important things that can make a relationship work, it time we talk about some simple yet important things that your can add. How to make a long distance relationship is one of the most asked questions. 
Now things like communication and trust can take some time to develop, however, by the time you get there you can try a few easy things to make your long distance relationship work. Want to know what they are? 
Here you go…
Make sure both of you are on the same page 

Be honest with your partner about your feelings 

Do not assume, always ask your partner to explain what they meant

You can't see expression and body language on a message or call, never overthink there expression. If there is a doubt, ASK!

Make sure your partner knows if you are busy

Understand the importance of their friends and family, allow them some time with people who are physically present with them

Do not compare your relationship with others

Understand your partner's love language and let your partner know yours

Motivate your partner to engage in activities they enjoy so that loneliness doesnt seep in

Send them tiny gifts and letters to make them feel special

Do not expect too much 

Remember to always remind your partner how attracted you are to them 

Do not try to be on the phone 24*7, they might feel trapped if you do that 
"If you want to live together, first you need to learn how to live apart"
P.S. Don't forget to visit each other.
Looking for some more inspiration? Here are some long distance movies for you to watch:
The time traveler's Wife
Long Distance princess
Going the distance
Related Articles You May Like to Read: 
51 Depression And Anxiety Quotes To Cherish Your Mood
Listen To These 10 Songs To Help With Depression