Mental Health
Best Stress Relieving Games : Online & Offline
Last Update on May 4, 2022 : Published on May 5, 2020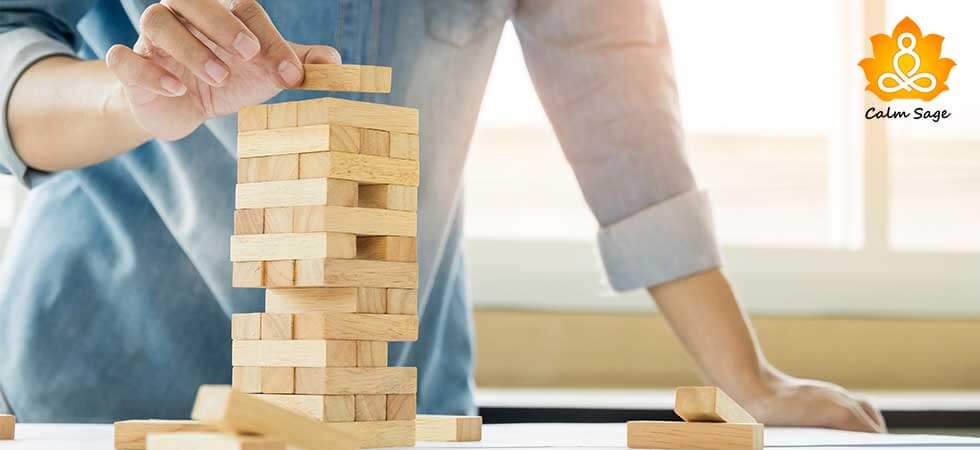 We all face stress or anxiety in our daily lives. Anxiety can happen to anyone be it a working employee, students, or house making wives. When we say stress and anxiety are common, we don't want you to be friends with them. Stress relieving games can be the option to relieve stress instantly.
Also Read: 5 Handy Mantras For Instant Stress Relief
Therefore, we have prepared a list of the best Stress relief games online and offline both. You can play some of these games individually as well. According to a Study, stress-relieving games work as a recovery tool. Games, which we are sharing are widely used for stress-management. Additionally, these games are easy to stick to. Enjoy!
Let's get started and check games for relieving the stress instantly before wasting any of the time.
For easy surfing, I have divided the blog into two main sections for the best games to relieve stress.
1. Stress Relieving Games Online
2. Stress Relief Games Offline
11 Best Stress Relief Games Online:
1. Pigment
Rating: 3.5/5
Free or Paid: Paid
Download Link: iOS

The pigment is available on both android and iOS. It is an actual coloring book with a wide range of colors. It's a set of digital coloring books with digital coloring sets.
The pigment is actually free of cost but if you want more coloring pages you might need to purchase some advanced digital images to color. Overall, Pigment is a highly reviewed and rated app. If you love coloring, this is the best app to reduce your stress and anxiety instantly. The pigment is one of the most loved stress-free games online.
2. Prune
Rating: 4.6/5
Free or Paid: Paid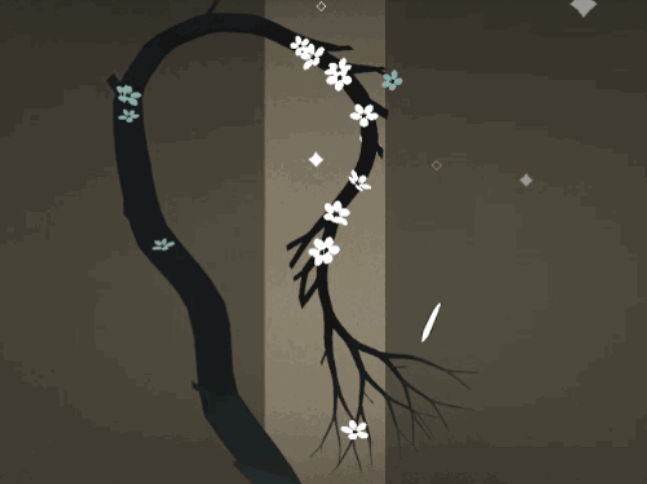 Prune is available on both Android and iOS. The game is peaceful and relaxing as you can shape the trees into your mood-according shape. You can show your creativity with this app. playing with this app can instantly bring a smile on your face. It is also one of the highly rated and reviewed games for reducing stress or anxiety.
Meanwhile, the app costs $0.99 on both android and iOS.
Read More: 11 Best Stress Relief Gadgets To Try NOW
3. Silk 2
Rating: 4.8/5
Free or Paid: Paid
Download Link: iOS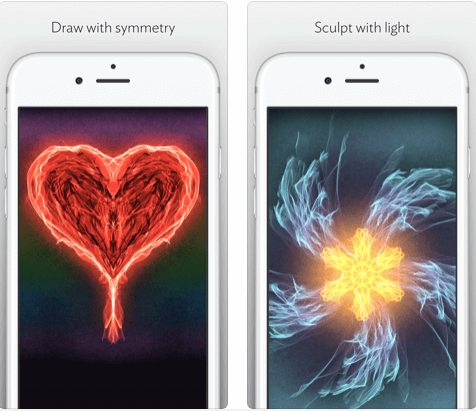 Silk 2 is an illustrating program that provides peace and relaxation to the mind. If you're having a bad day or over-hectic day, this game is made for you. You can also enhance your imagination power with this app.
The app has an in-built wide range of colors and allows you to draw symmetrically.
This app is highly appreciated by the people as it is also available on browsers and iOS with a price of $2.99.
4. Monument Valley
Rating: 4.8/5
Free or Paid: Paid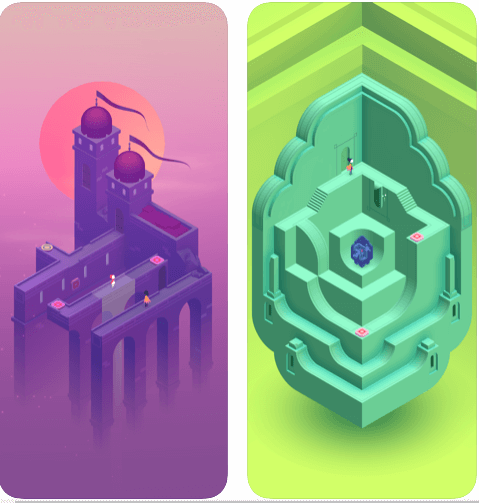 Monument Valley is one of the best stress relieving games. Monument valley game is for those who love weird geometry, optical illusions, and M.C. Escher paintings. Through this game, you can guide your avatar through a beautifully designed rotating piece of the puzzle. The game brings excitement into your life as it is based on puzzle and climbing activities.
The app is available at $2.99 on iOS and free on the browser.
Also Read: 7 Best Apps For Brain Training Games To Improve Memory & Concentration
5. Hearthstone
Rating: 4.0/5
Free or Paid: Free

Hearthstone is one of the stress reliever games which are simple and easy to play but hard to master. This game is the version of tabletop card playing. If you're in the mood to bet someone with skills and intelligence this game is totally for you.
Additionally, this game is free on both android and iOS.
6. Jigsaw puzzle
Rating: 4.5/5
Free or Paid: Free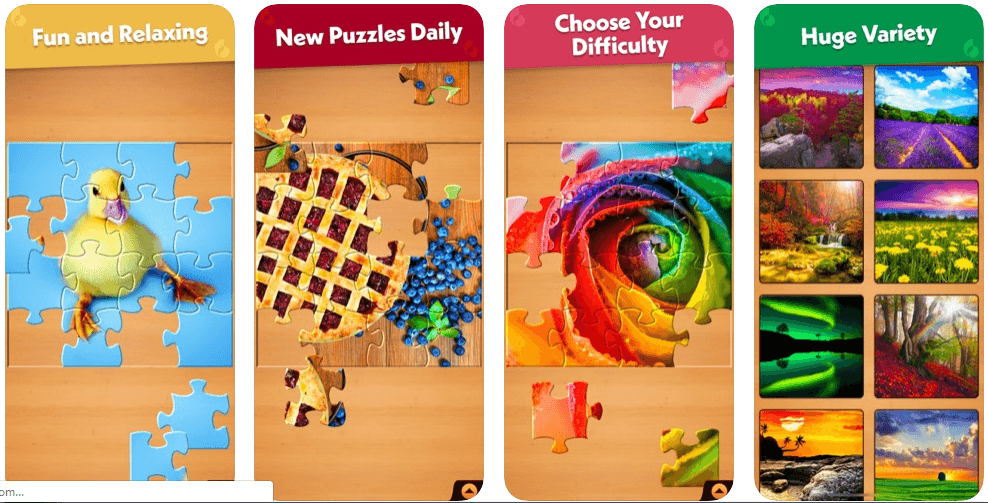 If you are a puzzle lover, then this app is the best digital puzzle available online. The jigsaw puzzle has varieties of puzzles and this is the best stress management app.
Additionally, the jigsaw puzzle is available free on both Android and iOS. Puzzles are always considered as the best relief games online.
7. Pokemon Go
Rating: 4.2/5
Free or Paid: Free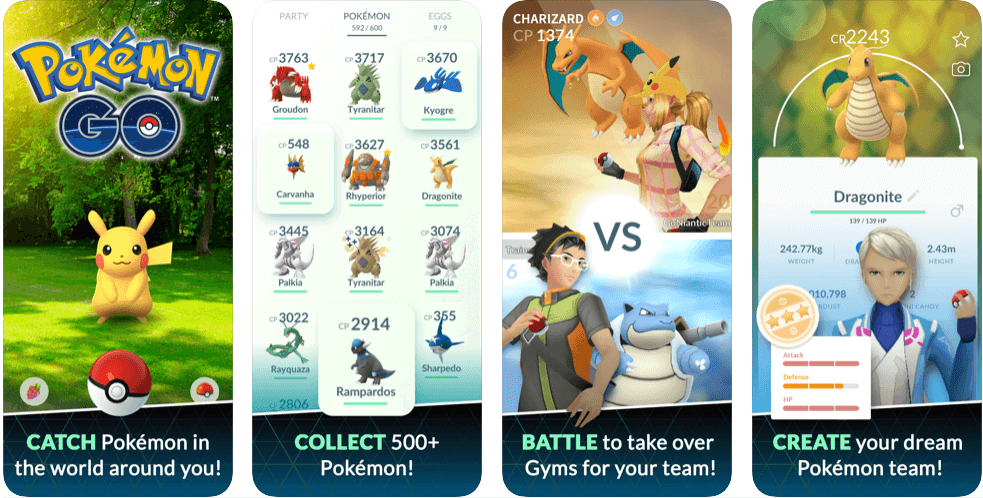 Yes, we know that the Pokémon Go game is one of the most famous games and best reliever games. A lot of people have played this game. As Pokémon Go forces people to go outside and walk, it is a complete stress buster game. Additionally, it is available free on both Android and iOS.
8. Smash the Office- Stress Fix!
Rating: 4.1/5
Free or Paid: Free

Smash the Office is available free for both Android and iOS. You can destroy the office with various weapons and relieve your stress easily. Smash the Office is one of my personal favorite stress reliever games.
Also Read: 10 Best Mental Health Apps of 2020
9. Stress Buster for Stress Relief
Rating: 3.3/5
Free or Paid: Free
Download Link: Android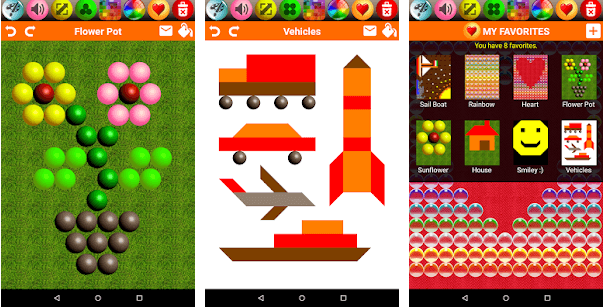 If you are an Android user, go check the game, it is one of the best stress-relieving games. The game is based on the theme of bubble wrap. Like, we used to enjoy bubble wrap in our childhoods, you can experience the same now online.
10. AntiStress, Relaxing, Anxiety & Stress-relief game
Rating: 3.8/5
Free or Paid: Free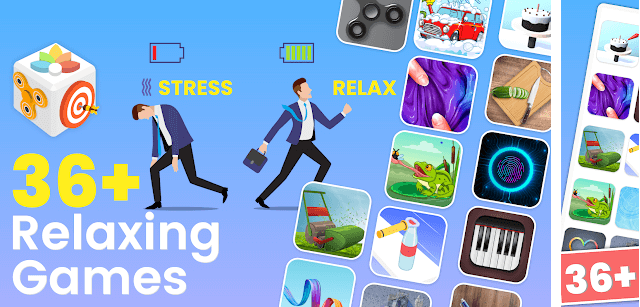 Ever hear 36+ stress-relieving and relaxing games in just one app. If you want to fix your mood instantly, opt for the game. It is available for both Android and iOS with decent ratings and free.
11. Antistress- relaxation toys
Rating: 4.4/5
Free or Paid: Free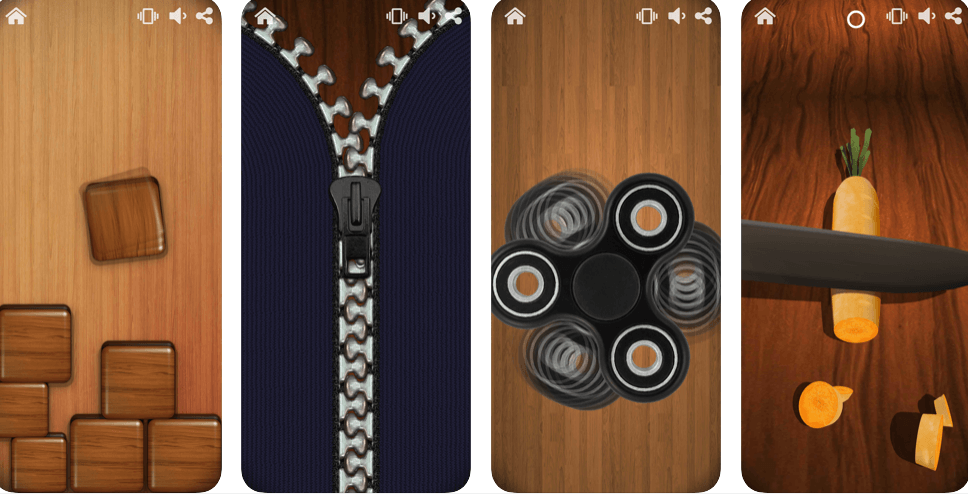 Whenever you need to relax or divert your mind from something bad, opt for the Antistress Relaxation toys game. You can play with wooden boxes, bamboo chime, water balloons, tap buttons, and much more. And, all of these games are free in just one app. Go download from the above-mentioned links.
Best Offline Stress Reliever Games
1. Bubble Wrap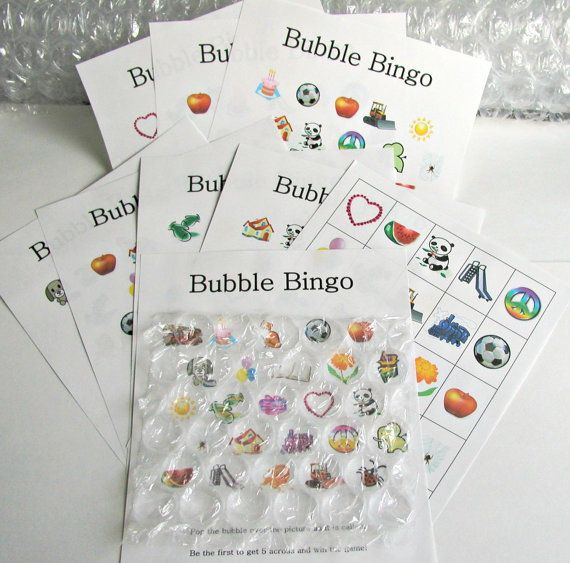 Bubble wrap is the best stress reliever game. It doesn't matter whether you are an adult or a kid everyone loves the sound of bubble wrap when it explodes.
Just press the bubble with your fingers and make the bubbles explode and get rid of the unwanted stress.
The best thing about this game is that you can play it anywhere, like waiting in a queue, laying on a sofa or a bed, waiting at an airport or station. Anywhere!
2. Paper Toss
Paper toss is one of the best stress reliever games to reduce stress and anxiety. If you're feeling bored at work or home, just take some paper pieces and crush them into a ball. put a bin at some distance and throw the balls into the bin to achieve the desired target. By throwing paper balls you will feel relaxed and active again.
3. Play cards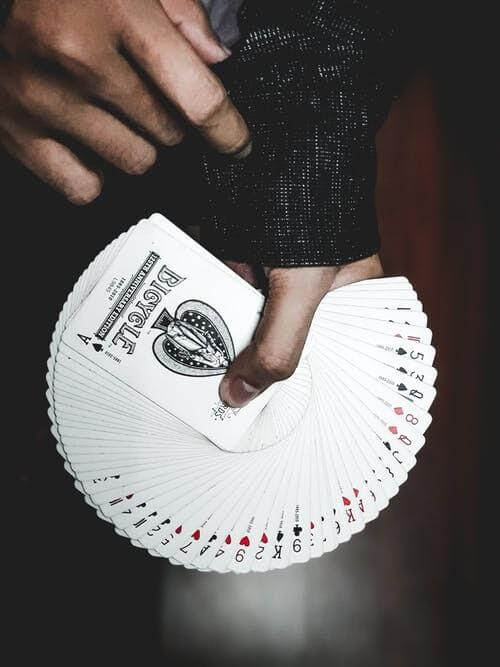 From our childhood, we are playing cards. Be it with family or friends. Playing cards improves our thinking capacity. It is also one of the best Stress Relief Games. The amount of fun we have while playing cards is enormous. We get company, we get fun, we get our stress released, what more do we want.
So, whenever you feel stressed gather your buddies and start playing cards.
Read More: 11 Best Stress Relieving Exercises For You To Try At Home
4. Puzzle pieces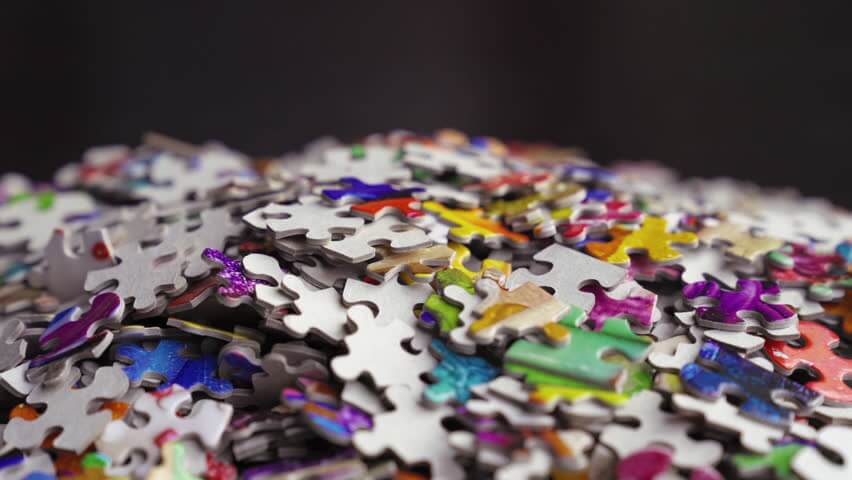 As a kid, we all had a puzzle box in our games/toy collection. Matching the puzzle pieces is not an easy task. It takes lots of effort, thinking, and time. It also helps with stress-relieving.
The more time you will spend in this game the cooler and calm you will become as it requires lots of concentration. Since you require lots of concentration you won't get enough time to think about the things you were stressing about.
So, whenever in stress, start matching puzzle pieces as they are among the best stress relief games.
5. Rubik's cube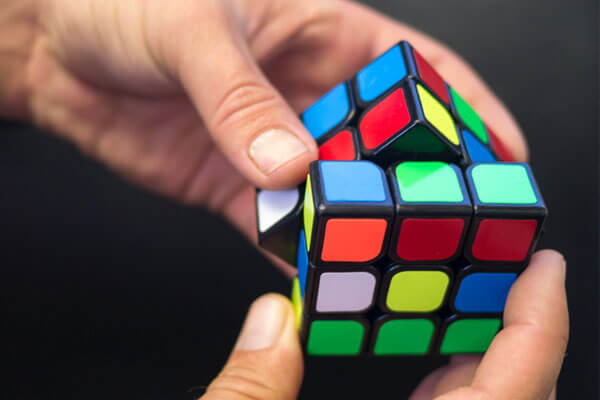 At some point in our childhood or adulthood, we all had tried our hands in Rubik's cube at least once. But making a complete Rubik's cube is not an easy task. It requires lots of effort, concentration and most importantly it requires a certain set of tricks. Without these, you just simply can't make the Rubik's cube.
But that doesn't make it less fun. It is a very important game and so helpful in relieving the accumulated stress in your mind.
So, if you haven't tried your hands in Rubik's cube then it's time. Go and try.
6. Chess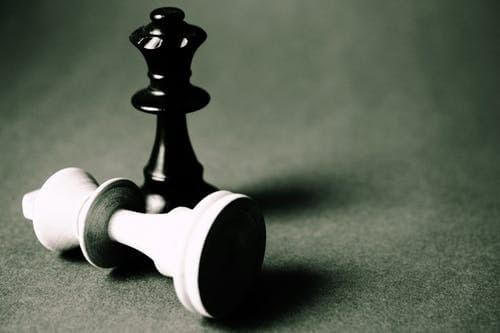 We are so familiar with the word CHESS but only a few of us have the required skills to play chess. But that doesn't mean it's not playable or enjoyable.
It is one of the toughest games in the world. It requires a lot of patience and concentration from the players. But playing chess will relieve you from all the uneasiness and stress you are feeling. Again, one more best stress relief game.
Chess helps in improving your thinking capacity, improve your concentration, and increase your patience level. So, once in a while have a go in chess.
7. Ludo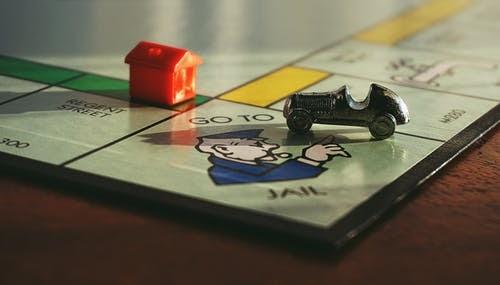 Ludo is a very common name in the household around us. I must say that Ludo is the very first game we received in our childhood. So, everyone is a kind of expert in this game. That's why Ludo is more fun than every other game. Irrespective of their age everyone loves this game. It requires four of us to play this game.
So, whenever in a bad mood or stress, play Ludo.
Read More: Best 10 Stress Relieving Drinks To Make You Relieve From Stress!
8. Carrom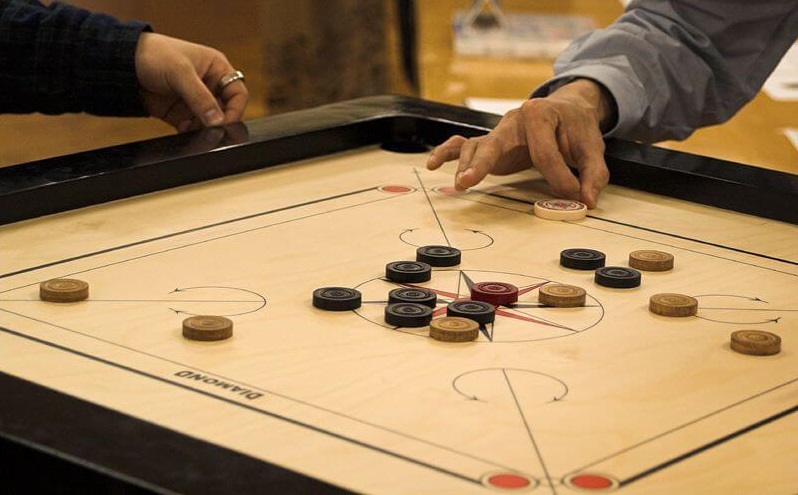 In our childhood, every one of us was so crazy about that RED QUEEN. The most important part of the carom was who would win the QUEEN. The amount of fun and laughter we have while playing is infinite.
So, there can't be a better stress reliever than Carom out there. All it requires is a carrom board and a partner to play with and all of your stress will vanish like smoke in the air.
So, once in a while I have a hands-on Carrom board. Carom is one of more best games to relieve stress offline.
Check This Video of 5 Best Online Games to Reduce Stress:
We hope you like this blog. Additionally, comment down and let us know about your favorite stress reliever game (online and offline) for reducing stress and anxiety. For more such content, follow calm sage on all social media platforms.
Thanks for reading.
More Article About Stress Reliving Tips:
Ways to Relieve Stress in Working Moms: 5 Simple Tips
Benefits of Chocolate As a Stress Reducer