Depression
Do Fathers Go Through Postpartum Depression Too?
Last Update on July 15, 2022 : Published on July 15, 2022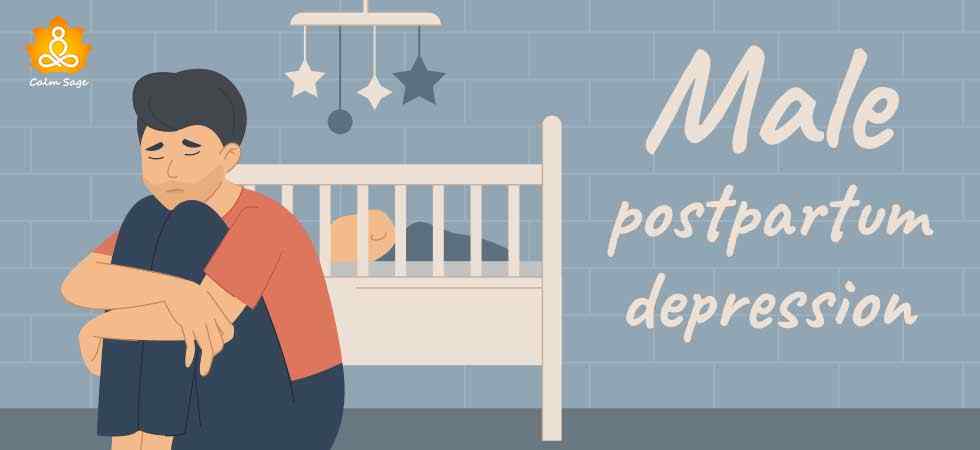 Whenever we talk about postpartum depression, only a woman pops up in our minds. Have you ever wondered why that is so? It's not unnatural to feel overwhelmed when your life completely changes because of having a few life to be responsible for.
Male postpartum depression is so little talked about that many people don't even think that male postpartum is real. I think it is high time we start talking about mental health concerns in males as much as we talk about the mental well-being of kids and women.
Although men don't experience the hormonal changes that pregnancy brings with it, they also do not experience the labor pain, they still experience a burst of emotions while being an active partner of that pregnancy.
Let's understand male postpartum depression in detail…
Male Postpartum Depression: Meaning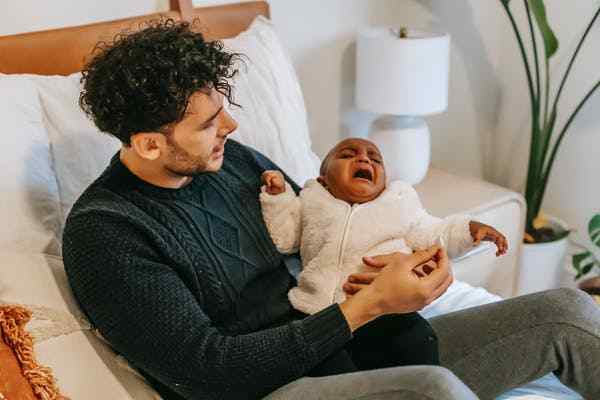 Male postpartum depression is a mental health condition that is experienced after the baby is born. You experience various symptoms of depression during the period right after childbirth. There can be various reasons behind fathers experiencing postpartum depression.
Did you know that 1 in every 10 males experiences postpartum depression? That makes a lot of men dealing with postpartum depression and the sad part is, most of them do not even know it. In fact, men often don't receive the love and support they need because many people refuse to acknowledge the fact that there is such a thing as male postpartum depression.
It is very important for all of us to acknowledge male postpartum depression and motivate all fathers to focus on their mental health as much as they focus on other things in life. A new father has so many things to take care of. He juggles between office visits, hospital visits, grocery runs, taking care of mother and baby, etc. doing all this can exhaust you mentally and physically leading to male postpartum depression.
Postpartum Depression Males: Symptoms
When men go through postpartum depression, they often assume the symptoms of male postpartum depression to just be signs of exhaustion. Even though fathers are exhausted, there are several other emotions and feelings they experience after bringing the baby home.
Since nobody talks about male postpartum as much as they should have, knowing the signs of male postpartum depression becomes even more important. If you don't know what male postpartum depression looks like, here's all you need to know about male postpartum symptoms;
Male Postpartum Depression: Causes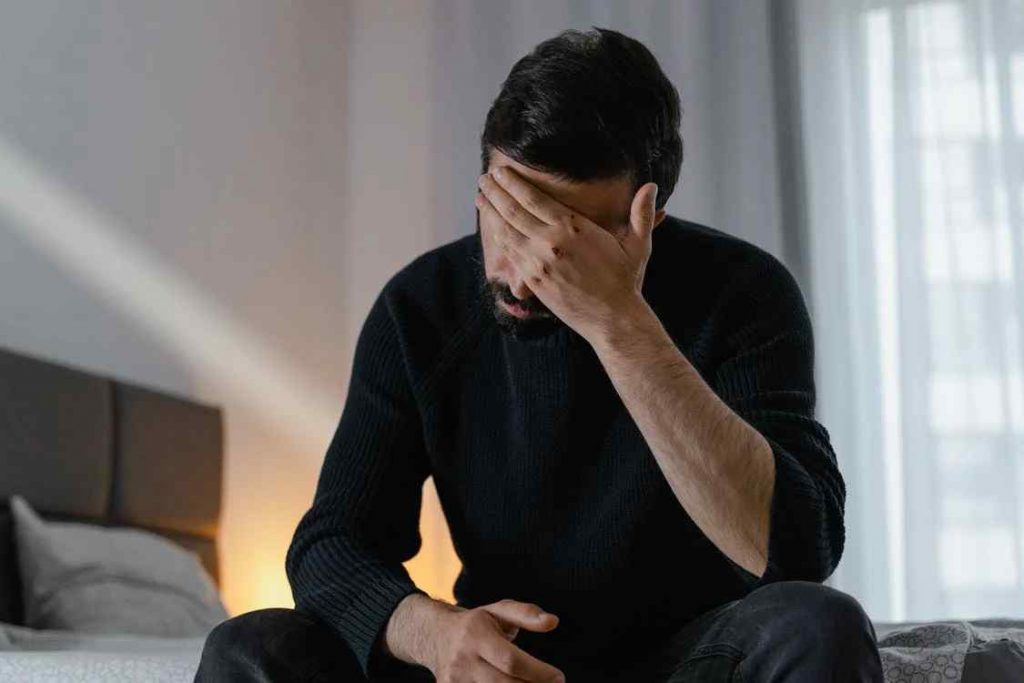 There is not just one but many factors that contribute to developing male postpartum depression. Most of the causes of male postpartum depression are common among both genders. Let's quickly look at the causes of male postpartum depression;
Now, these are some of the most common causes but they aren't the only ones. There can be other causes of male postpartum depression too. It depends on your family dynamics, your ability to create a work-life balance, etc. Sometimes if the mother has postpartum depression, it can be transferred to the father as well.
Male Postpartum Depression: Treatment
Like many other mental health conditions, male postpartum depression can also be treated with the help of mental health professionals. In terms of treatment for postpartum depression, there are no differences based on gender.
Both the mother and the father are similarly treated for postpartum depression. Let's look at a few options:
Self-help tips to deal with male postpartum;
That's All Folks!
I hope you found this blog about male postpartum depression interesting, helpful, and thought-provoking. Do share this blog with all the new fathers around you so that no one struggles without knowing what the real issue is.
Thanks for reading.
Take care and stay safe.