Mental Health
Mother's Day Special: Focusing On The Mental Health Needs Of Mothers
Last Update on May 11, 2023 : Published on May 13, 2023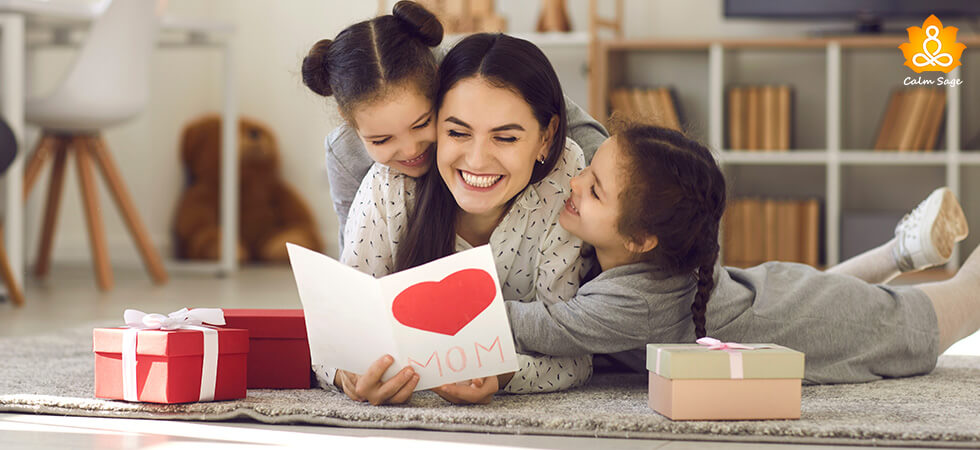 To all the super-moms around the globe, we all want to know what you exactly do to bring light and joy to your family's life.
What superpowers do you have? We really wish to have those because they are really empowering! How accurately and amazingly do you guys focus on shaping your home, positively raising your children, and focusing on your careers as well??
But the world has set some unrealistic expectations…mothers keep on working for their families, even if they are emotional, tired, impatient, or overwhelmed. Yet they come out stronger wonderfully to remove the chaos from their homes every single day!! But, have you ever wondered, how negatively the mental health of our mothers is impacted?
In this blog, let us explore how we can focus on the mental health needs of our mothers.
Importance Of Focusing On The Mental Health Needs Of Moms
It's really essential to appreciate the motherhood that comes in various appearances like the single mother, stay-at-a-home-mom, working mom, the IVF mother, the teen mother, the advanced mother, the mother who adopted, the separated mother, the mother who lost her loved one or child!
The stigmas around motherhood make an energetic and happy mom, while they handle the challenges and fight our battles silently. This stops many mothers from reaching out for help! Research shows that 7 in 10 mothers hide their emotions and hide their mental health symptoms under the carpet.
When a mother silently fights her demons, it becomes really hard for her to take care of her family which naturally causes double distress within. Therefore, it is really important to raise awareness related to maternal mental health.
Common Mental Health Issues Experienced By Moms
After conducting deep research on perinatal anxiety, maternal mental health, and postpartum depression, I found that there is a high number of profound stress after the pandemic because new mothers are highly concerned about keeping their babies protected and safe.
The fact is that mothers don't get to choose the responsibilities, instead the responsibilities are thrown at them right after delivering a child.
Such societal pressure keeps a woman figuring out "what actually works for them?" throughout. Herein, postpartum depression starts taking its place. Research shows that depression and anxiety are one of the common mental health issues experienced by women during and after gestation.
Moreover, economic stress, classicism, racism, and the daily pressures of society compromise the mother's mental health regardless of what she does to make her family happy.
Below are the 10 most common mental health problems faced by mothers:
Caregiving
Deprived sleep
Domestic violence
Handling children with special needs
Sexual abuse
Single motherhood
Work Discrimination
Our Role Towards Improving Mental Health Needs Of Our Moms
The list related to mental health issues experienced by mothers does not end here, they still keep on fighting various battles all together! And, we as a family, often neglect the mental health of our matters which can be really overwhelming for them. With proper advocacy and support, we can still protect our mothers from the impacts of the common mental health issues mentioned above.
It's true that change needs to begin at individual, societal, and organizational levels. Therefore, let's see what we can do to improve our mother's mental health this Mother's Day.
This Mother's Day Become The Support System Of Your Mother, by:
Ask her about her feelings lately
Let her know that you're proud of her and she can ask for your support whenever she needs
Offer some words of comfort and bring the major change individually
Let her know that "it's okay to ask for help."
Let her know that you're here to support her and that you can do anything that needs to feel better
Communicate openly and ask her about fears, emotions, and feelings
Tell your mom how much you love her
Be kind to her and listen to her feelings actively
Try to get her feelings out and express your issues in front of her
Increase connection and care
Prioritize self-care and provide your mom space to look after her needs
Plan some time out together and check on your mom's mental health needs
Takeaway: A Special Gift For Your Mother
Save this image, forward it to your mom, and tell her how much you love her and how lucky you feel to have her in your life.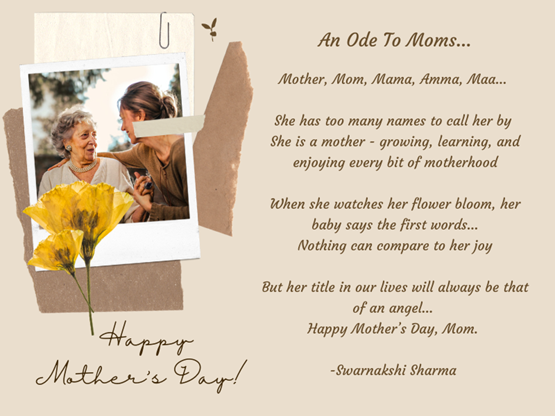 Do you know…family members have the power to work things out together and look after everyone's needs equally! Take some time out and focus on your mother's needs so that she can acknowledge her feelings and feel supported this Mother's Day!
Let's bring positive changes together!
I hope this blog helps you understand why we need to focus on the mental health of our moms. Comment down and share your views on "Mom's mental health matters." For more such content, connect with us on all social media platforms.
Happy Mother's Day!
Thanks for reading!