Therapy
Online Therapy Guide: Online Therapy Methodology
Last Update on August 25, 2021 : Published on November 20, 2020
This blog covers:
What is Online Therapy?
E-therapy, teletherapy, e-counseling, and cyber-counseling are the common words used to refer to online therapy. Online therapy provides mental health support and services through the help of the internet. Basic modes of communication used by therapists through online therapy are text messaging, email, online chat, video conferencing, or phone. This blog covers the methodology behind online therapy platforms.
Also Read: Top 10 Online Therapy and Counseling Programs 2020
Types of Treatment Offered by Online Therapy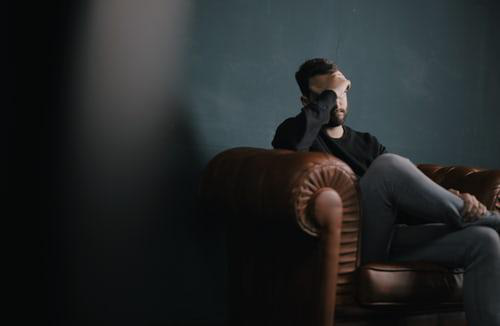 Therapy always begins with digging in past or talking about any related traumatic event. Similarly, online therapy begins. Throughout the session, users learn about the stems of their mental health issues. After considering all these points, online therapy covers various issues like PTSD, anxiety, stress, depression, LGBTQ issues, etc. also, online therapy covers marriage issues, lifestyle issues, workplace problems, and trauma. Some sites offer CBT, psychodynamic therapy, education groups, dialectical behavioral therapy, etc. along with this some sites follow individual therapy, family therapy, or group therapy according to the plan of action.
Sign-up procedure of Online Platforms
Sign-up procedure of online therapy platforms is designed according to the therapy process, website guidelines, and technology. Various sites ask to fill up a quick quiz before sign-up. Along with this, some sites offer details about the website before paying and signing up for the services.
Also, online therapy platforms offer live chat services so that the issues can be resolved in real-time and clear information can be offered in regards to confidentiality and pricing. While signing the process, websites also present information about services, guidelines, confidentiality, pricing plans, and information about the therapists.
Types of Therapists available on Online Therapy platforms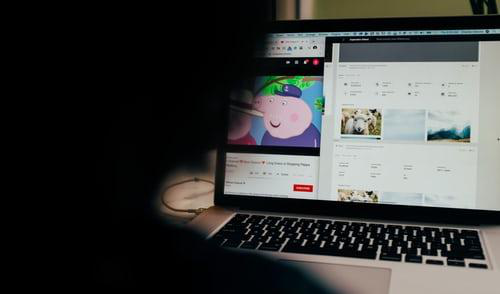 It is really necessary to build trust with therapists. Therefore, all the therapists who have registered online are licensed professionals. Online therapy platforms only entertain registered psychologists, psychiatrists, family therapists, counselors, social workers, mental health providers, and other counselors.
Also Read: How To Express Yourself & Your Expectations To The Therapist?
Therapist response time
Online therapy platforms offer speedy replies from the therapists regardless of means of communication. Basically, teletherapy offers speedy responses with a guarantee. Therapist responses sometimes might get slow due to less connectivity although all therapists work under good connectivity and online guidance. However, if your therapists do not reply on time, users have access to report the issue via live chat.
Also Read: A Therapist Cannot Be Your Friend. Here's Why!
Means of communication for Online Therapy
There are numerous ways for attending online therapy like live videos, live chat, e-mails, video messages, direct messages, audio calls, or phone calls. If users have less connectivity, users can also opt for phone support instead of taking the help of the internet. Most of the therapists are usually adaptable according to the situations. Although, there are some therapies like art therapy which can be done through video chat only.
Also Read: Online Therapy: Tips On How Can You Make Best Of It
Switching therapist
The connection and trust between the therapist and the user are really important. This is why it is really important for users and therapists to communicate. However, sometimes it might happen that connection may not build between the user and the therapist. Therefore, users have powers to switch therapists with only a few clicks or taps. With this, the users are directed to customer services wherein they are guided properly to the other suitable therapist.
Privacy of Online Therapy
Online therapy is always related to privacy. However, this issue is already resolved online therapy platforms. Nowadays, platforms provide clear privacy policy so that the information can be transferred safely. Before signing up to any online therapy platform makes sure you have read all the privacy and confidentiality guidelines so that your information is secured.
Price and Insurance Acceptance of Online Therapy Platforms
After privacy, pricing and insurance acceptance are the two next major concerns experienced by the users of online therapy systems. Online therapy platforms charge subscriptions fees so that the users can get appropriate help and support. Online therapy platforms have various plans and services created according to the needs and economy.
Before signing up, users are always introduced to various plans which also include a free trial for some days or weeks. Along with this, online therapy systems offer weekly prices, monthly prices, and yearly prices according to the need and services.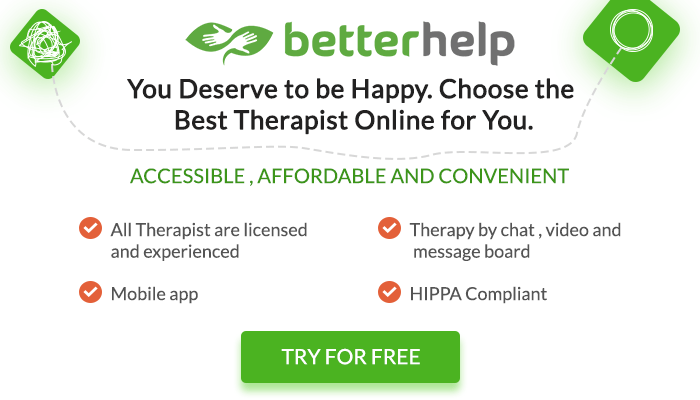 Disclaimer: As BetterHelp Affiliate, We may receive compensation from BetterHelp or other sources if you purchase products or services through the links provided on this page.
Some of the websites cover insurance. For confirmation, you might have to read the guidelines carefully before signing up for the platforms.
I hope this blog helps you to understand everything you needed to know about Online Therapy platforms. For queries, write to us from here. Do not forget to follow Calm Sage on all social media platforms for more such content.
Thanks for reading.