Motivation
15 Anti-Bullying Quotes To Empower & Inspire You To Take A Stand
Last Update on January 20, 2021 : Published on November 15, 2020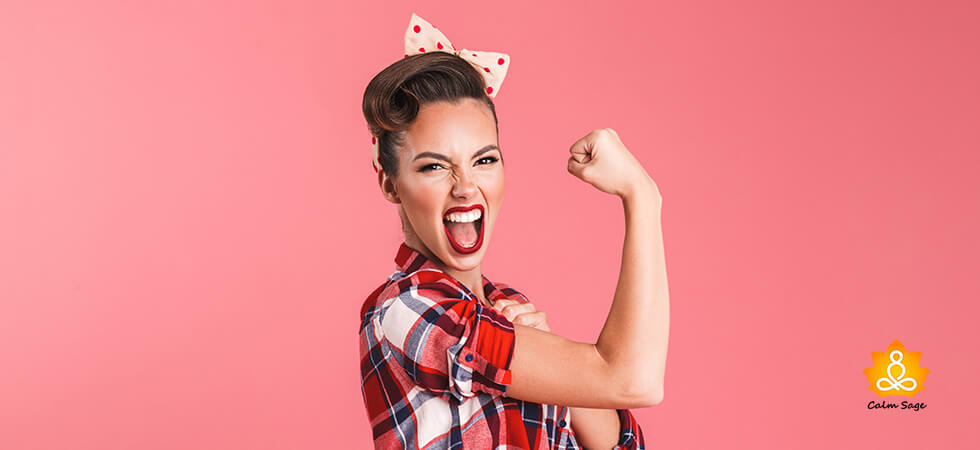 All of us, at least once in our lives, have been a victim of bullying – whether by our schoolmate, collegemates, or co-workers. Bullying can leave long-lasting scars in our minds and hearts that make us vulnerable and untrustworthy of others.
While many of us are strong enough to remove those scars altogether, some of us find it difficult to move on. Taking a stand against others and putting a stop to bullying is important. But how?
In the end, it all comes down to empathy. As adults, we need to teach our children and the younger generation to be empathetic and compassionate towards others. Raising our voices against bullying is the only way our young will learn to stand up and speak for themselves.
Also Read: 50 Best 'Be Kind' Quotes That Inspire You For Good
Best Quotes On Anti-Bullying In 2021
Here are some quotes on anti-bullying to help you empower and inspire to stand up and speak up.
1.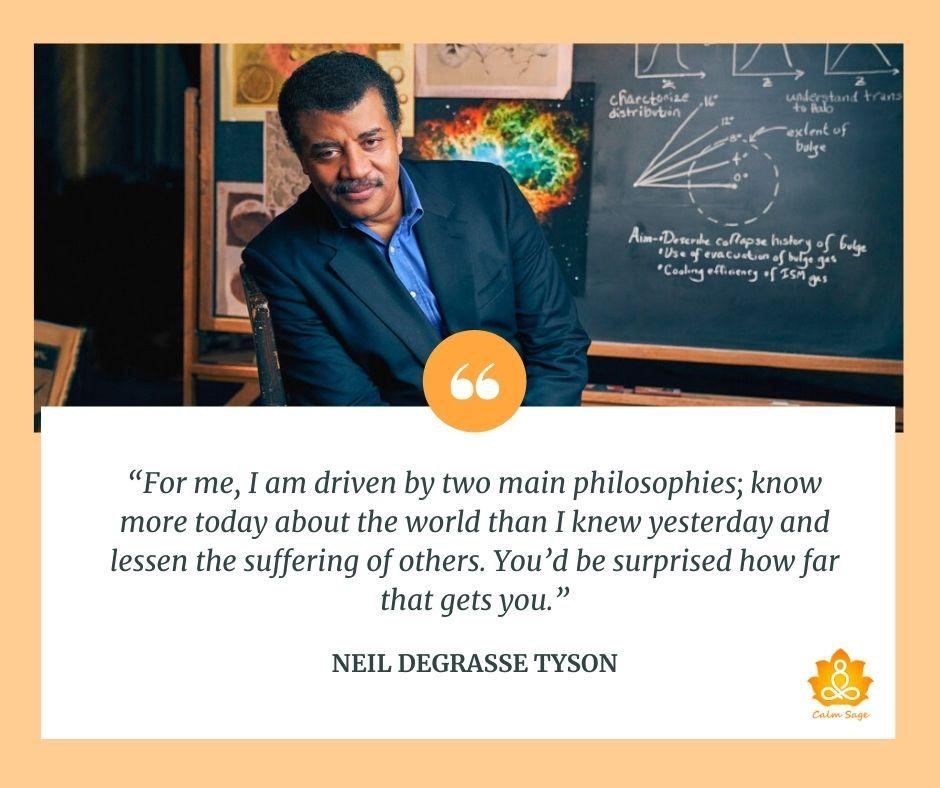 "For me, I am driven by two main philosophies; know more today about the world than I knew yesterday and lessen the suffering of others. You'd be surprised how far that gets you." – Neil deGrasse Tyson, Astrophysicist, writer, and science communicator
2.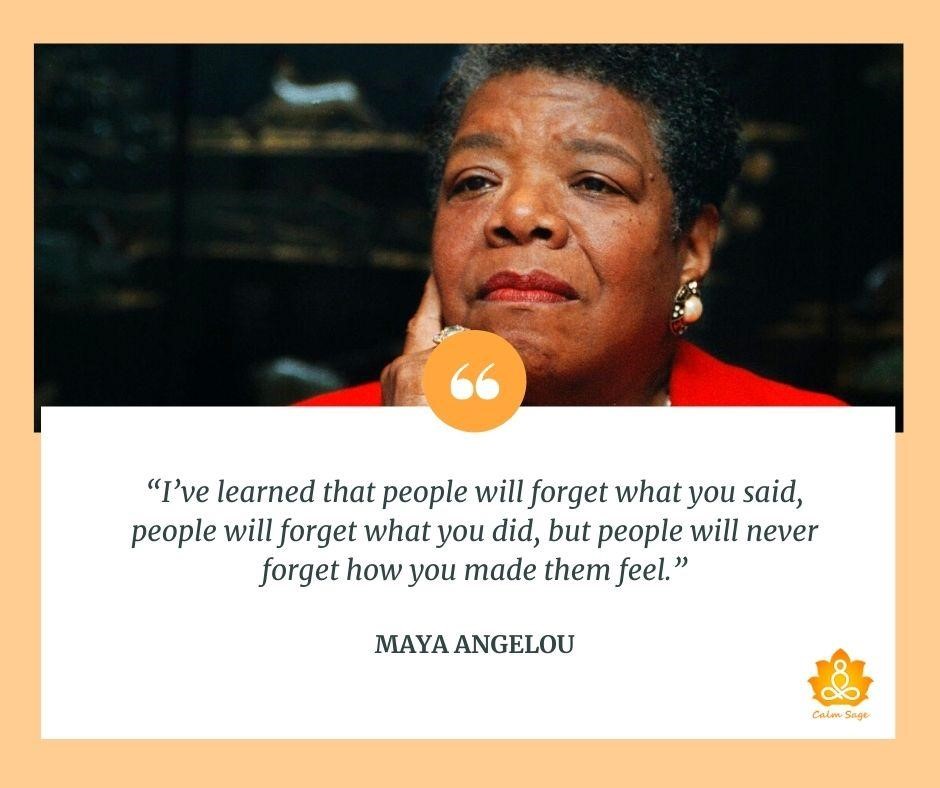 "I've learned that people will forget what you said, people will forget what you did, but people will never forget how you made them feel." – Maya Angelou, poet, memoirist, civil rights activist
Also Read: 81 Best Depression And Anxiety Quotes To Cherish Your Mood
3.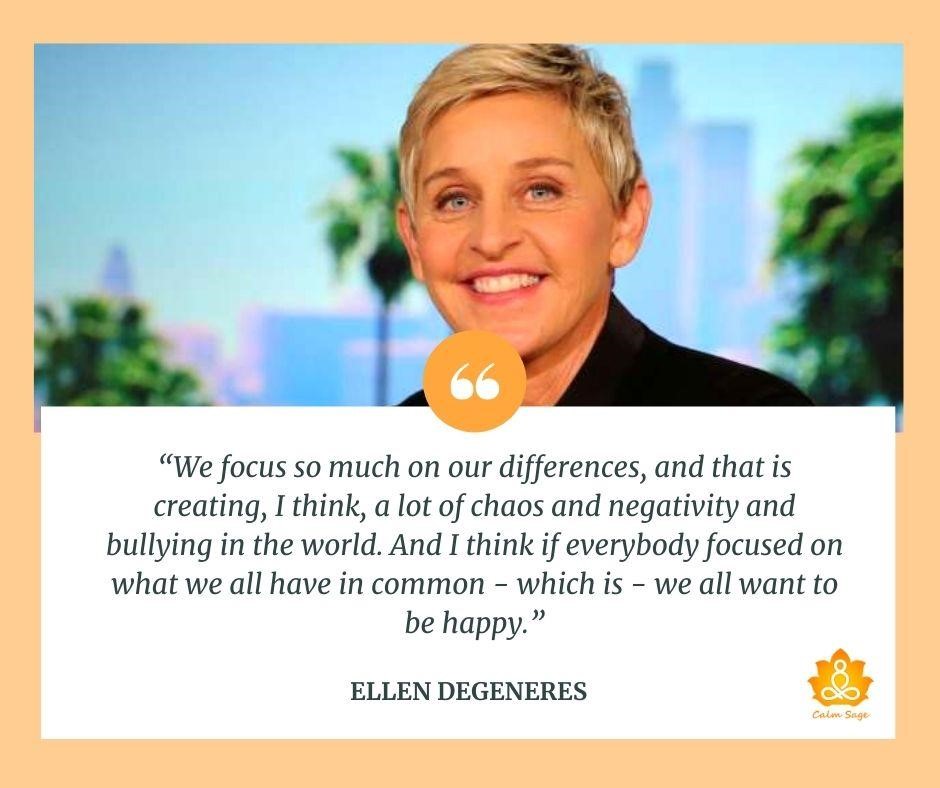 "We focus so much on our differences, and that is creating, I think, a lot of chaos and negativity and bullying in the world. And I think if everybody focused on what we all have in common – which is – we all want to be happy." – Ellen DeGeneres, comedian, TV host, and actress
Also Read: 51 Keep Calm Quotes To Help Your Mind Stay Calm
4.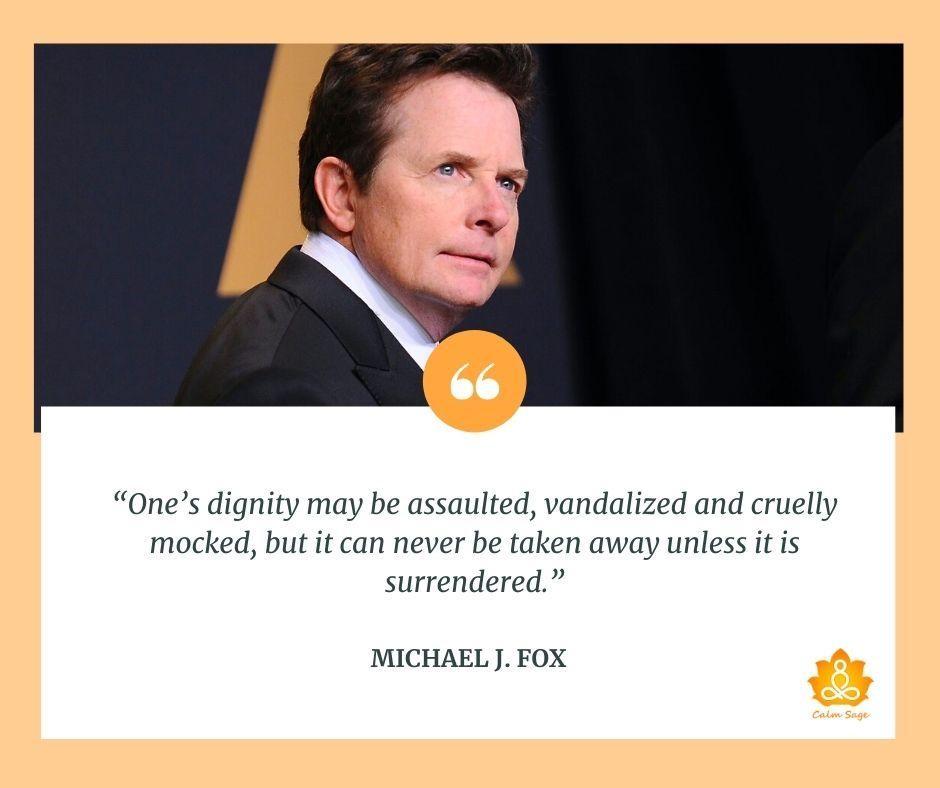 "One's dignity may be assaulted, vandalized and cruelly mocked, but it can never be taken away unless it is surrendered." – Michael J. Fox, actor, and activist
5.
"I wish everyday could be Halloween. We could all wear masks all the time. Then we could walk around and get to know each other before we got to see what we looked like under the masks." – R.J. Palacio, author of Wonder
6.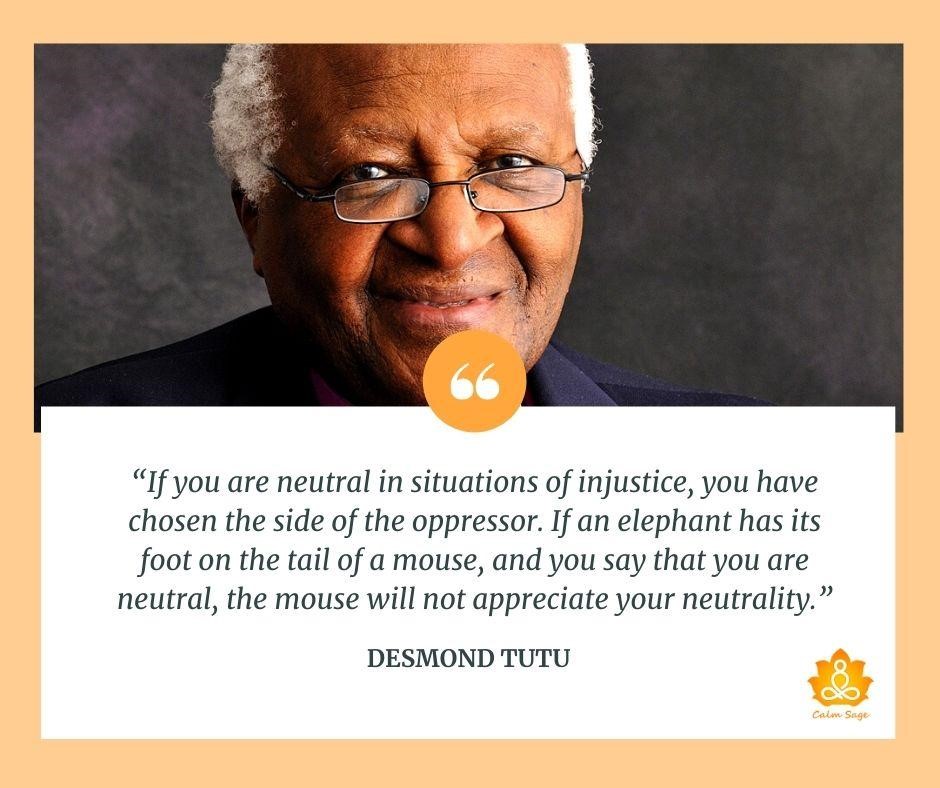 "If you are neutral in situations of injustice, you have chosen the side of the oppressor. If an elephant has its foot on the tail of a mouse, and you say that you are neutral, the mouse will not appreciate your neutrality." – Desmond Tutu, South African theologian and anti-apartheid, human rights activist
7.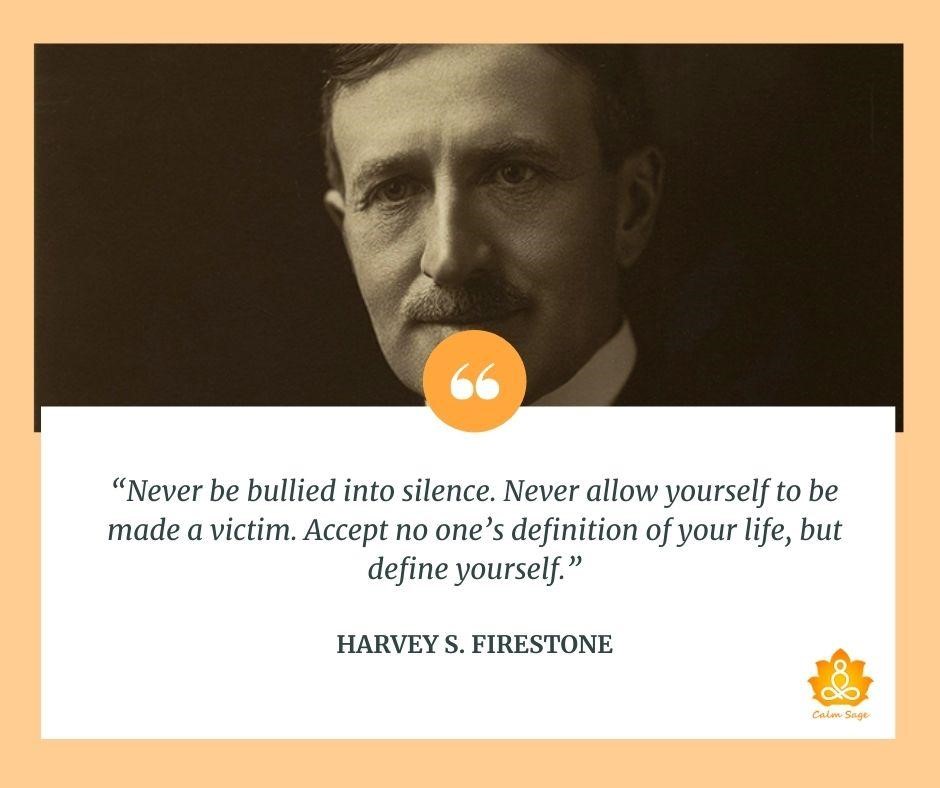 "Never be bullied into silence. Never allow yourself to be made a victim. Accept no one's definition of your life, but define yourself." – Harvey S. Firestone, American businessman
8.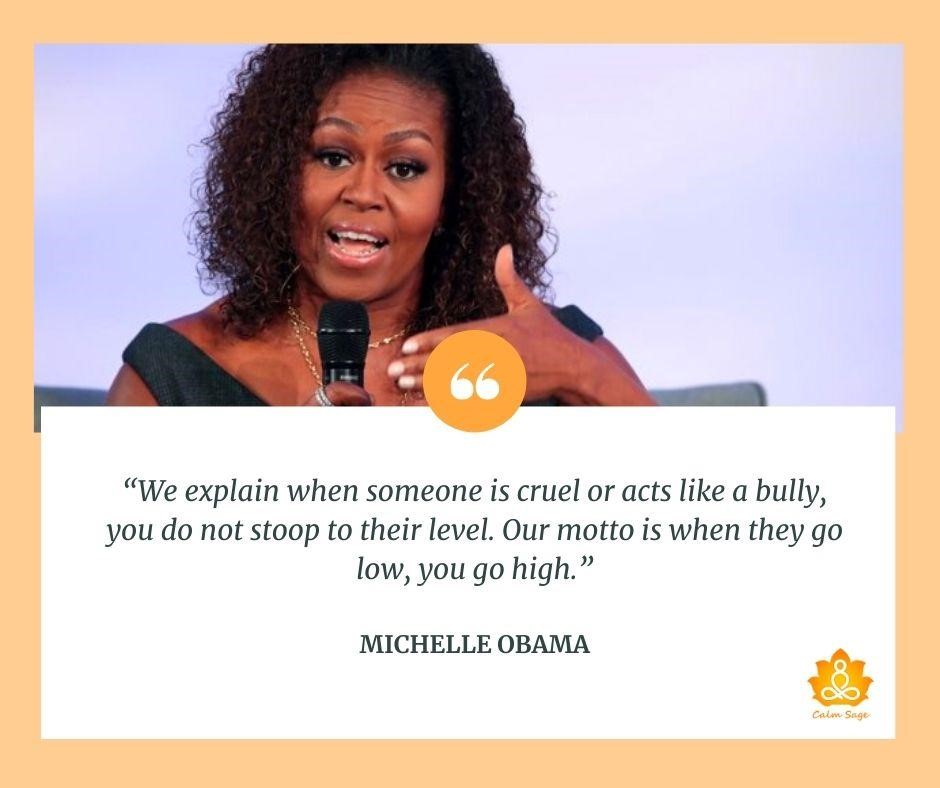 "We explain when someone is cruel or acts like a bully, you do not stoop to their level. Our motto is when they go low, you go high." – Michelle Obama, former First Lady of the United States, writer, motivational speaker
Also Read: Top 25 Best motivational Speakers
9.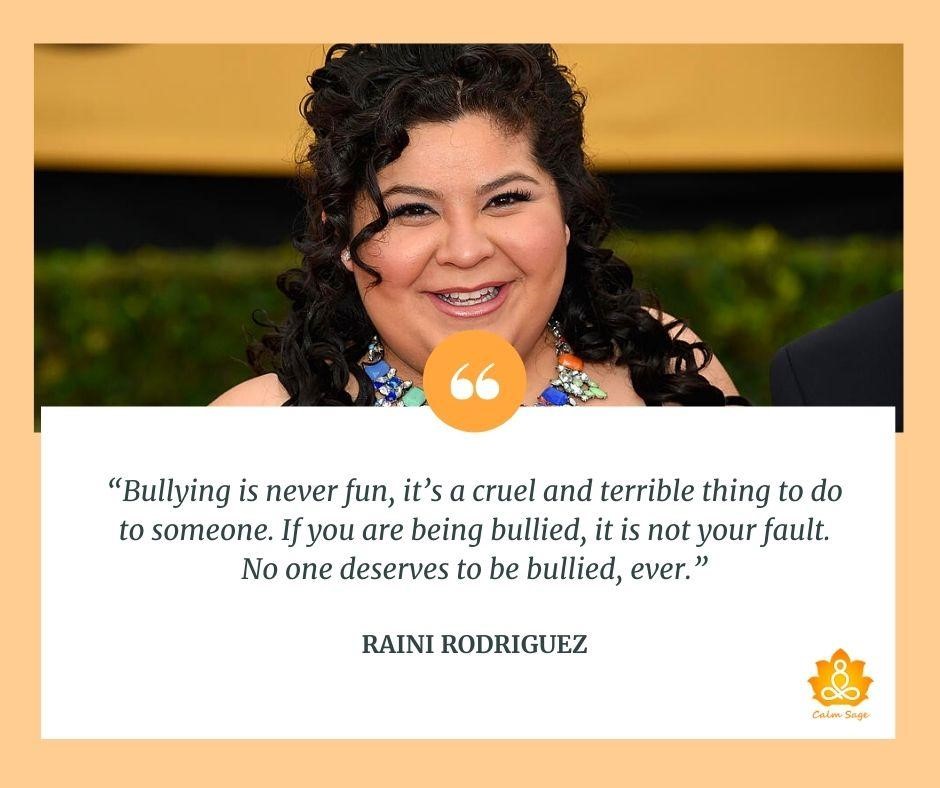 "Bullying is never fun, it's a cruel and terrible thing to do to someone. If you are being bullied, it is not your fault. No one deserves to be bullied, ever." – Raini Rodriguez, actress
Also Read: 30+ Inspirational Quotes That Make Your Mood Instantly Better
10.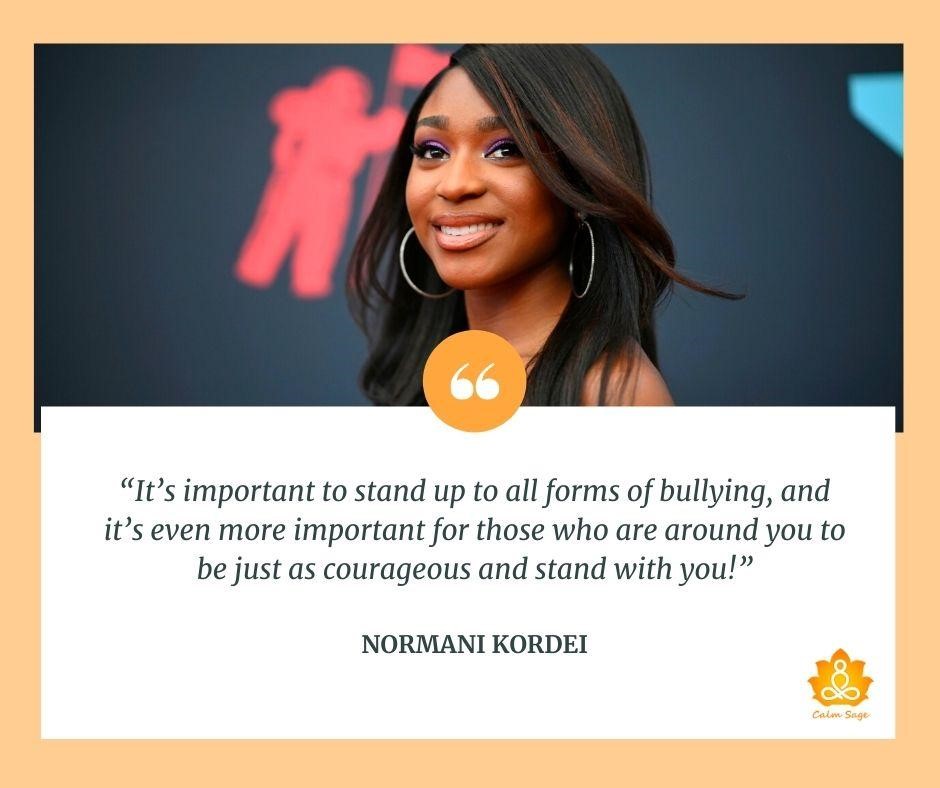 "It's important to stand up to all forms of bullying, and it's even more important for those who are around you to be just as courageous and stand with you!" – Normani Kordei, singer Fifth Harmony
11.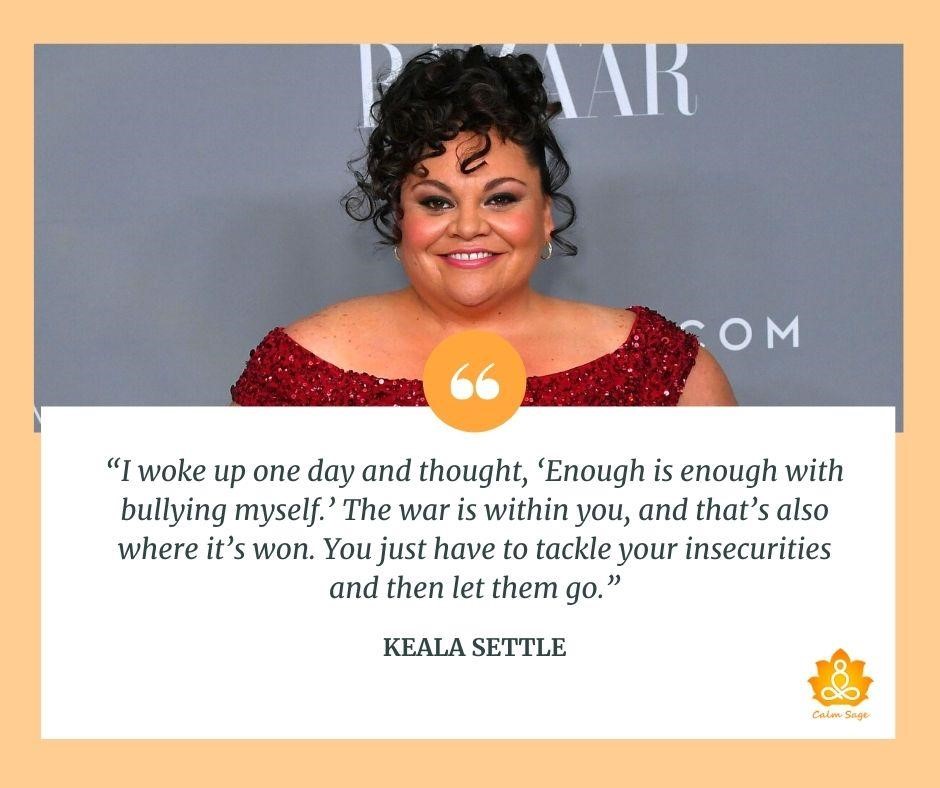 "I woke up one day and thought, 'Enough is enough with bullying myself.' The war is within you, and that's also where it's won. You just have to tackle your insecurities and then let them go." – Keala Settle, actress and singer
12.
"Cyberbullying is Bullying. Hiding behind a pretty screen doesn't make it less hateful, written words have power." – Anonymous
13.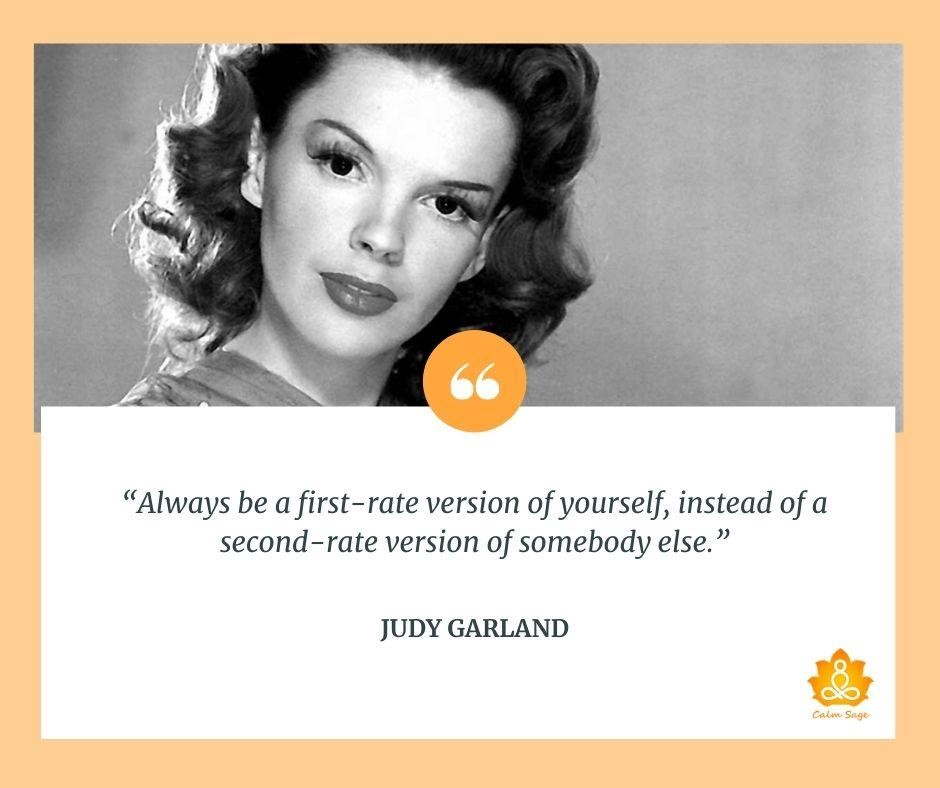 "Always be a first-rate version of yourself, instead of a second-rate version of somebody else." – Judy Garland, actress and singer
14.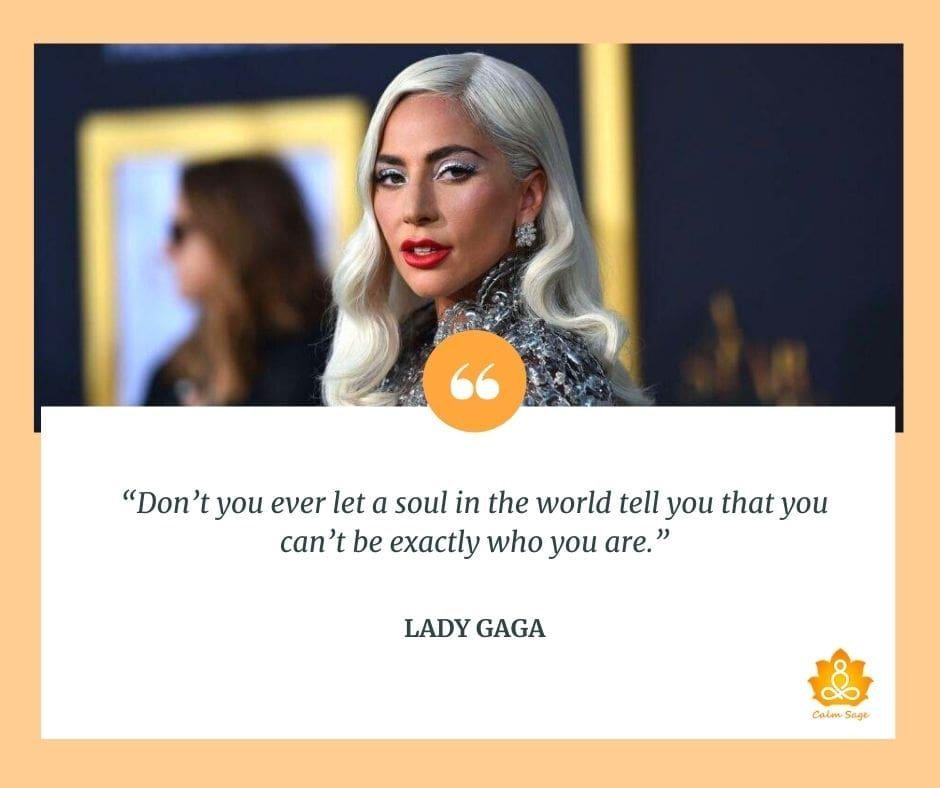 "Don't you ever let a soul in the world tell you that you can't be exactly who you are." – Lady Gaga, singer, songwriter, and actress
Also Read: Lady Gaga: From Psychotic Breakdown to Winning An Oscar
15.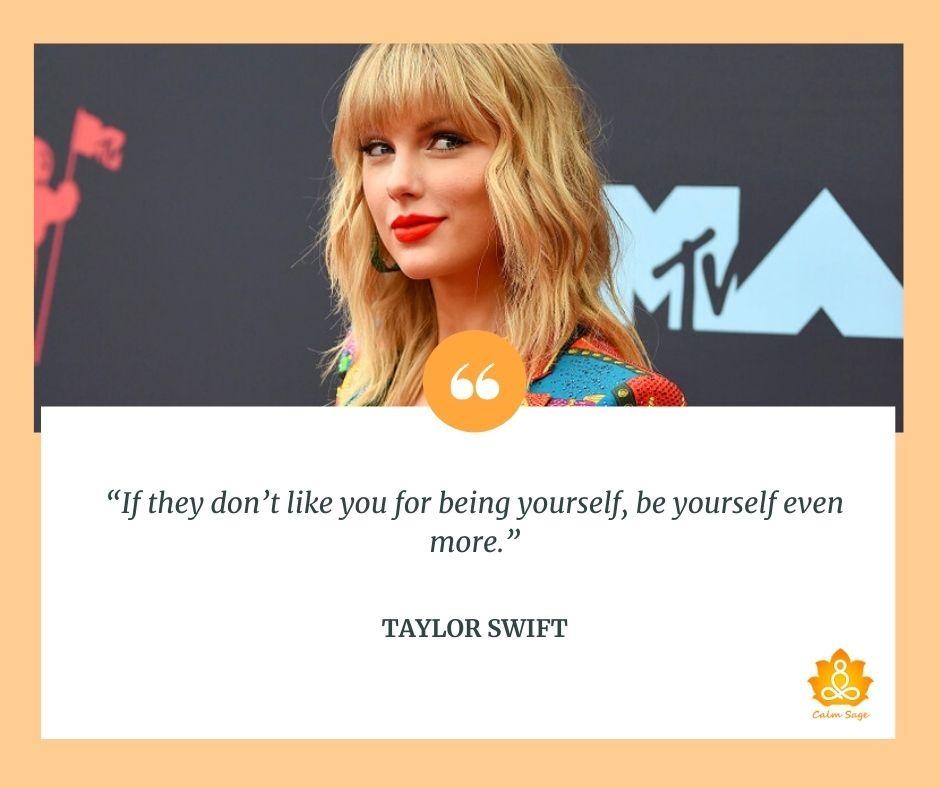 "If they don't like you for being yourself, be yourself even more." – Taylor Swift, singer, and songwriter
On A Personal Note
Bullying hasn't stopped entirely but our awareness of it certainly has. Let us take a pledge to stand up against bullies and to talk more about bullying and its effects on a person's mental health.
Let's create a stronger and kinder world for the generations to come. Let's show our bullies that we are not scared of them and that we have the courage to stand up and never back down.
Remember, no one holds power over you. Only you do.
If you or someone you know is being bullied, don't hesitate to contact your local Anti-Bullying helpline.
I hope these quotes helped you feel powerful and motivated. Let us know in the comments below which one was your favorite.