Motivation
How To Motivate Yourself When You Don't Want To Work
Last Update on October 30, 2020 : Published on October 31, 2020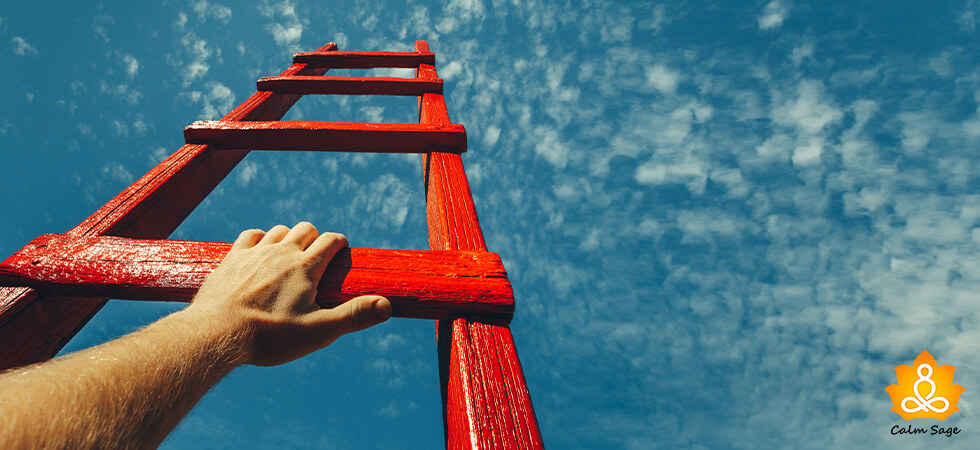 Sometimes all we need to do is take a "mental health day" for ourselves to refresh our mind and body but sometimes we may not be able to do so. Finding the motivation to work on those days could be like finding a needle in a haystack.
Some days might feel like you're stuck in a loop and there is no real motivation to do things you like. For those days when you're staring at your computer screen and can't find the power to make yourself work, try these things to help you come out of that lull.
Ways To Motivate Yourself  When You Don't Want To Work
1. Take A Break

"Do something nice for yourself today. Find some quiet, sit in stillness, breathe. Put your problems on pause. You deserve a break." – Akiroq Brost
Small breaks now and then won't hurt your productivity rather it would help you refresh your mind and increase productivity. Instead of forcing yourself to work, take a pause, and just breathe. The aim of the break should be to rest your mind and focus on the present moment.
2. Reward Yourself
"Don't forget to reward yourself." – Unknown
The most efficient way to get moving is to create the required motivation. Assign yourself with a reward that you will give to yourself after you finish a task. It could be an ice-cream that you'll treat yourself to at the end of the day. Whatever the prize, make sure it is something you will look forward to. The rewards can also be periodic i.e., in between tasks you're working on.
The anticipation of the reward will provide the motivation to finish your work. Periodic rewards can help increase your productivity at work as well.
3. Make A To-Do List

"Checking items off a to-do list doesn't determine progress; focusing on your priorities is what counts." – Frank Sonnenberg
Sometimes your work could be more than you can handle at a time. For those times, make a to-do list. Prioritize your tasks starting with the most important one and go from there. Try to manage a maximum of three tasks at a time. What we see is what we do. When you finish your three tasks then you can create another list with three more tasks. This way you'll be able to increase your productivity and keep the motivation going.
4. Start Small

"Accomplish your tasks by one step at each time. Don't cut your coat according to your elder brother's size. Dream big, but start small; do what you can do at a time." – Israelmore Ayivor
 Maybe you are starting a big task this day and maybe this is too much for you. Instead of worrying over "how you will finish it" work on starting it first. Start small, do something that will kick start your big task. The important thing is to start no matter how small or big your task at hand is. By just starting, you are helping your brain to shift gears into work mode.
5. Ask For Help
"Take the risk to ask for whatever you need and want. If someone says no, you will not lose anything. If someone says yes, you have a lot to gain." – Abhishek Ratna
If you're stuck on a task then try to not fixate on it on your own. Sometimes asking for help can help you get moving again. Maybe you are unable to think outside of the box at that moment, maybe you need someone else's opinion on a certain topic. In that case, reach out and ask for help from a coworker – someone who can motivate you.
Research shows that a quick brainstorming session with a colleague or friend can boost your brain health. A quick chat with a co-worker can help you gain focus, plan, prioritize, and organize your tasks.
On A Personal Note
Some days can feel gloomy and dark with no real motivation to get out of bed and go to work. Especially in these tough times when all are working from home, finding motivation can be difficult. It may be difficult but it's not impossible.
When things feel overwhelming and when nothing seems to give you the boost to do anything, you need to take a break and be in the moment. Give yourself treats on finishing a task, make a list of things you need to do, or just ask for help.
By doing these things, you can increase your productivity and boost your energy. I can understand that switching from "work mode" to "rest mode" and vice versa can be confusing, frustrating, and vexing.
Find something that makes you happy and treat yourself with small things. Recognizing your small accomplishments can be satisfying and can make you feel motivated and inspired to do more.
Work hard but don't let work interfere with your life, happiness, and health.
Stay happy, stay healthy!