Relationship
Do You Go To Bed Angry? Here's Why You Must Avoid It
Last Update on August 27, 2023 : Published on July 6, 2023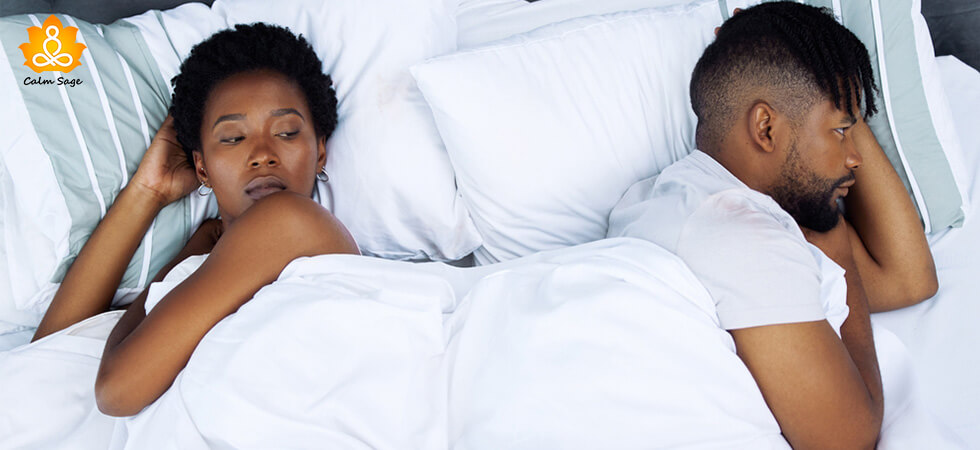 Arguments or discussions with loved ones, family members, or colleagues are normal only when you don't hold a grudge against each other, resolve conflicts right away, and forget heated things said or argued! However, discussions that are initiated over the bed or during dining can be really damaging… Do you know why?
Because there are fewer chances or time to resolve the conflict and unfortunately… going to bed angry becomes the last option. But have you ever heard a rule phrased as "never go to bed angry?" Well, going to bed angry can indeed upset the conflicts and affect your mental health.
If you or your loved one go to bed angry, you must read this blog to avoid going to bed angry! This blog covers why you should follow "never go to bed angry" along with the psychological implications. So, let's get started!
Reasons Why You Should Never Go To Bed Angry
1. Conflicts can build up overnight.
Heated conversations or arguments started before going to bed can build up overnight if not resolved. Anger emotions can lead to negative thoughts that can convert the whole situation into a major issue. And, the fact is that it feels worse to discuss the whole situation the next day. Such feelings can catastrophize and dig down past mistakes as well.
2. Anger impacts your overall well-being.
Research shows that sleeping on anger changes the memory management in your brain and it catalyzes negative memories and thoughts within. Nipping your anger basically increases negativity and this can directly harm overall wellbeing.
3. Communication gaps or anger disrupt your sleep health.
When there are communication and understanding gaps, it can inflate the anger within more and it can directly impact your sleeping pattern. Lines of communication get limited overnight which disrupts your sleep as it gets difficult to sleep with empty threats or verbal digs.
4. Impulsivity can be really bad for your relationships.
Impulsivity is toxic as it can result in saying hurtful things that you might regret tomorrow. Additionally, impulsivity can intensify emotions.  It takes a lot of commitment to take space, think, and speak in the current situation. Therefore, keep your anger subside and think from a positive viewpoint.
5. Anger can trigger other mental health problems.
Anger is a natural and valuable emotion that should not be avoided as it can result in exhaustion or suffocation. However, you must not also sleep on anger as the pressure of not expressing your emotions can trigger other mental health issues such as stress, depression, anxiety, and more.
6. Sensitivity towards the conflict can reach up to regretful decisions.
Some topics or discussions are so sensitive that they can convert into major conflicts. When we react to a situation with anger or deception, it can lead to saying things that can be unkind.
How To Practice the "Never Go Bed Angry" Rule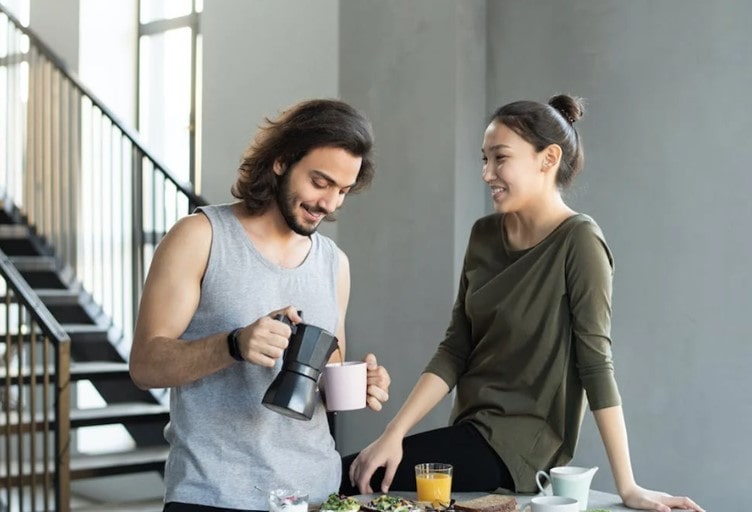 Going to bed angry can be mentally and physically exhausting, therefore, you must avoid this habit and practice the "never go to bed angry" rule by following the below-mentioned tips:
1. Take some time out and communicate your feelings.
The first ever step to avoid anger before stepping into bed is to find a healthy medium to communicate the problems right away. The goal is not to reach the resolution ASAP but to be honest with each other, express emotions, and put the conversation on hold so that you both can get a good sleep and get time to process the situation. It allows us to revisit the situation with a fresh and healthy perspective.
2. Take the help of useful emotions.
Anger is a normal emotion that we are likely to experience and we can take help from it by locating healthy boundaries, setting our values, and providing insight into the situation from our viewpoint. Use your emotions wisely and avoid blaming each other.
3. Finding a solution over lengthy discussions.
In case you have time, you can take some time and commit to finding a solution over lengthy discussions. It can help in avoiding major conflicts, recognizing emotions, and engaging in honest and healthy communication so that you can move in a positive direction. While communicating your needs, be humble, use your anger productively, and do not forget to set healthy boundaries for the future.
4. Validate each other's emotions.
While communicating, make sure you're validating each other's emotions. You can do so by avoiding distractions during the arguments and viewing the whole situation from their viewpoint. If you're not able to validate someone else's emotions in the meantime, you can engage in self-care to process the whole situation from a fresh perspective.
5.  Seek professional support for major issues.
If you or your loved one are not able to find a healthy medium or provide support to each during this challenging time, you can seek the help of a professional. A mental health professional can help you resolve the conflicts and convert the negative thoughts into positive ones.
For more information, read:
I hope this blog helps you understand why you must follow the "never go to bed angry" practice. Comment down and share your views on the same.
For more such content, connect with us through all social media platforms.
Thanks for reading!