Therapy
4 Ways To Build Healthy Relationship With A Teenager
Last Update on May 18, 2021 : Published on November 25, 2020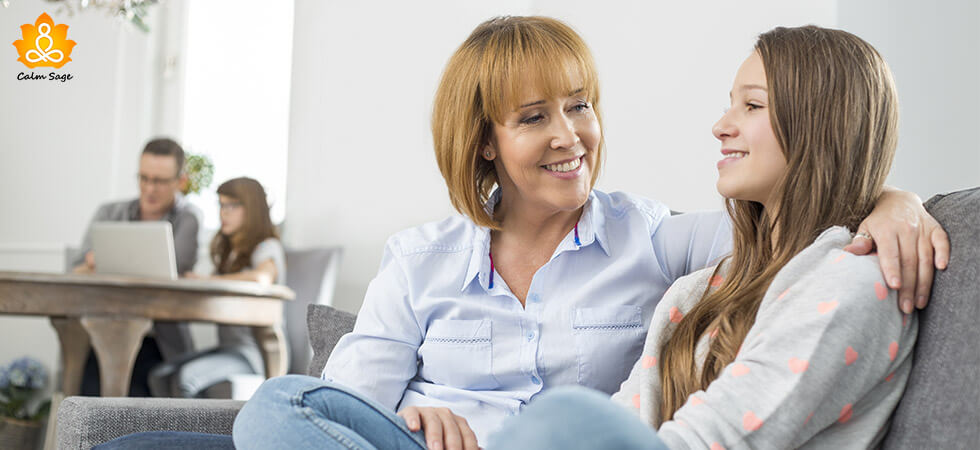 Teenage years are rough. There are a number of physical, emotional and hormonal changes that induce different behaviors in a teenager. For example, some teenagers show very high excitement, endless fidgeting, excessive anger or screaming whereas others become totally uncommunicative with their parents. This time acts like a disconnection between family members and parents often worry about how to have a better relationship with them.
Also Read: Teen Therapy Guide: How To Find The Right Therapist for Your Teen
What Is The Need For Parents To Communicate With a Teenage Child?
Parents play a major role in raising a healthy and balanced child while guiding right and wrong, showing care for others and making a solid family structure side by side.
It is actually very important for parents to understand how to connect better with their teenage children at this time. As teenagers want to have freedom of their choices and the constant craving of independence lingers around them, they still need love and guidance from elders. Their lack of experience, experimentation with boundaries and peer pressure could act as a hindrance in future.
However, when a teenager is confident about his relationship with parents, he gains self-esteem and shows inner strength in a positive manner. Even if the marital relationship of parents is rocky, a better communication with the child is all that you need. So, let us share some effective tips on how to build a healthy relationship with teenagers here!
4 Ways To Make Your Relationship With Teenager Better
1. Care About What Matters To Them
Teenagers develop a passion for new activities during this tenure and their excitement could be seen in their reactions. It is important to show them that you care about their interests. Although there might be some things that you don't understand or are not able to align easily with it, try to support them.
Also Read: Communication And Mental Health: Why Is It The Key To Mental Wellness
Sit with them, ask about the curiosity and try becoming a part of it. When you connect your teen with their interests, they also feel the connection and share their world with you. If you are taking interest here, also spend time with them through board games, cooking or barbecuing in the backyard. Make sure that everyone keeps their phone aside and have a great time together.
2. Emphasize Strengths Of Your Child
When parents tell teenagers about what not to do, whom not to meet or what is not right for them, they find negatives in the connection. Moreover, they also feel that they are being nagged for whatever step is being taken. Well, parents need to minimize this negativity by emphasizing on things that they are good at.
Also Read: How To Turn Your Disappointments Into Your Strengths? Learn Now
For example, 'I am proud of you for helping your friend today' or 'You did good in your classes' could let them form a bond. While when you sit together, you can politely mention about those things that bother you instead of being abrupt and disrespectful. Hence, find out 5 good things that your teenager has and tell them tomorrow. This could act as an important tip to communicate with teenage children.
3. Boundaries Come With Good Examples
Your child knows that you set boundaries in the house and put essential limits on their freedom. They may refrain from accepting these boundaries if the set examples are not showing them a lesson. This is why a parent needs to be mindful of the activities being done at home. For example, consuming alcohol or any other substance in home or being abusive towards other members neither gives a good impression nor forms a better connection with the child.
4. Control Your Emotions & Stay Calm In The Wind
As a parent, you must be angry and frustrated inside but being verbally angry every time may not help in improving your relationship with the teenager. Your child may become volatile at one end and your stress may trigger at another. As a bigger person here, you need to stop taking highly proactive action and deliver them the lesson steadily.
Also Read: 15 Best Mantras For Gaining Self-control
BONUS TIP: Assure That You Are With Them, No Matter What
Many times, you cannot figure out what your teenage child is going through and how he or she is feeling about themselves. Although it is a common feature amongst teenagers, your presence matters the most. A supportive counseling from your end may help your teenager to get over the problems he is facing alone. So what can you do?
Key Takeaways
TeenCounseling is a reliable platform to provide counseling and therapies to children between 13-19. A parent or child can visit the official website, answer the required questions and indulge actively in improving the kid's mental health.

You can even send us an email at info@calmsage.com to connect you with an expert counselor.
Wrap-Up
When you are stronger, you can connect better with your teenager child despite the whirlwind they are going through. It is advisable to stay awake of their action, make mindful decisions and keep the communication channels open. Team CalmSage is willing to stand beside you through your journey. Ask for help by sending us an email at info@calmsage.com or write it to us in the comment section below.