Therapy
What is Sound Therapy: What Is It, Types, And How It Works?
Last Update on September 21, 2022 : Published on July 29, 2021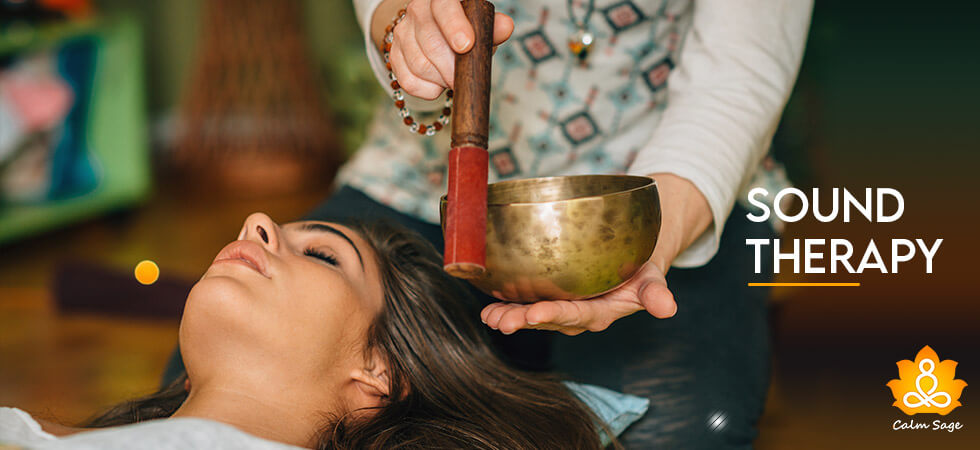 Music makes us happy, no matter whatever the tune is playing in the background, we tend to groove! I like that part of the music or sound wherein you just close your eyes and groove (without paying any kind of attention to the external world). The sound created by anything is really therapeutic in that it completely fills our souls with happiness and joy.
What if I say there is a therapy with music that real healing and improves our physical and emotional health. Sound therapy helps us improve our overall wellbeing with the different aspects of music.
Sound therapy includes listening to music, singing along with sound or music, grooving to the beat of the sound, playing an instrument, and meditating. Sound therapy is an ancient practice of Greece. Different sounds were used to cure mental health issues.
History knows, how productively and fast people recover with the help of music. A simple chant or a simple bowl can create magic that no medications can. In this blog, let's learn what sound therapy is, its types, uses and working.
Types of Sound Therapy
There are different types of sound therapy along with various benefits:
1. Guided Meditation
A unique type of sound healing is guided meditation. Whenever you meditate use a voiced instruction either by video, app, session, or class. Do not forget to include repeating mantras, prayers, or chanting during the meditation.
Research shows that guided meditation with mantras helps in reducing stress, anxiety, and depression improves memory, reduces blood pressure, relieves chronic pain, lowers cholesterol, decreases the risk of stroke or heart disease.
2. Neurologic Music Therapy
As of now, we concluded that sound therapy improves stress problems and promotes relaxation. With the help of neurologic music therapy, research shows that it is helpful in reducing anxiety before surgery. A simple 30-minute sound therapy session can reduce the pain after surgery. This type of therapy is accompanied by a trained professional. It is specifically designed for brain injuries and pain management.
3. Bonny Method
Bonny Method is named after Helen L. Bonny. It is a sound therapy wherein Guided Imagery and Music (GIM) help to explore personal growth, transformation, and consciousness. It has been researched in a study that it improves overall psychological and physiological wellbeing in adults with mental health issues.
4. Nordoff-Robbins
Nordoff-Robbins is a type of sound healing therapy discovered by skilled musicians who completed the 2-year master's program of Nordoff-Robbins. They use familiar music to treat people and also create new music together. It is used to help children with developmental delays, learning difficulties, mental health issues, dementia, autism spectrum disorder, and other mental health issues.
5. Brainwave Entertainment
Brainwave entertainment is also known as binaural beats. It helps in stimulating the brain into a particular state by the use of pulse sound. It basically encourages our brain waves to get aligned with the beat's frequency. It is helped in inducing focus, relaxation, entranced state, and sleep. It also helps in reducing anxiety, premenstrual syndrome, and behavioral issues in children.
6. Tuning Fork Therapy
Tuning fork therapy takes the help of calibrating mental tuning forks that are applied to specific vibrations in different parts. This type of sound therapy helps in releasing stress and promotes emotional balance in the body. It also works for acupuncture.
Uses of Sound Therapy
Sound therapy is used for treating conditions like:
Anxiety disorders
Depression
Autism spectrum disorder
Cancer
Behavioral problems
Psychiatric disorder
Learning difficulties
Reduces headache
Release chest pain
Helps with fatigue
Improves restlessness
Improves motivation and focus
Improves anger issues
Improves social anxiety problems
Working of Sound Therapy
Sound therapy is used in different aspects in order to improve emotional and overall wellbeing. Sound therapy sessions are performed by trained mental health professionals. Sessions of sound therapy include sitting or lying down while listening to the sound of music.
Depending on the type of sound therapy, you will be encouraged by the practitioner to move, sing, or play any musical instruments to make the most use of the benefits.
Healing instruments used in Sound Therapy are:
Singing bowls
Pan flute
Harp
Tuning forks
Drums
Guitar
Piano
For more read: Music Therapy: How music helps you heal?
Online-Therapy
Best at providing Cognitive-behavioral therapy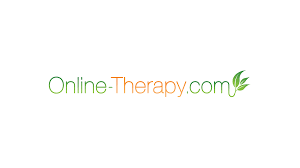 Excellent qualified, certified, and trained therapists
Unlimited communication with the therapist via video, audio, and chat
Offers a therapy toolbox with access to worksheets, journals, and more
Affordable weekly subscription plans to pick from
Benefits of Sound Therapy
Some of the common benefits of sound therapy are:
Reduces stress
Reduces mood swings
Reduces blood pressure
Reduces cholesterol levels
Pain management
Reduces risk of stroke and coronary artery diseases
Improves sleep
Reduces symptoms of depression
I hope this blog helps you to understand what sound therapy is and its types. Comment down and share your views on sound therapy and its therapeutic benefits. For more such content, connect with us on all social media platforms.
Thanks for reading!
Happy healing ☺