Mental Health
How Different Music Genre Impacts Your Mood Differently? Pick The Right Music Now
Last Update on August 20, 2020 : Published on August 8, 2020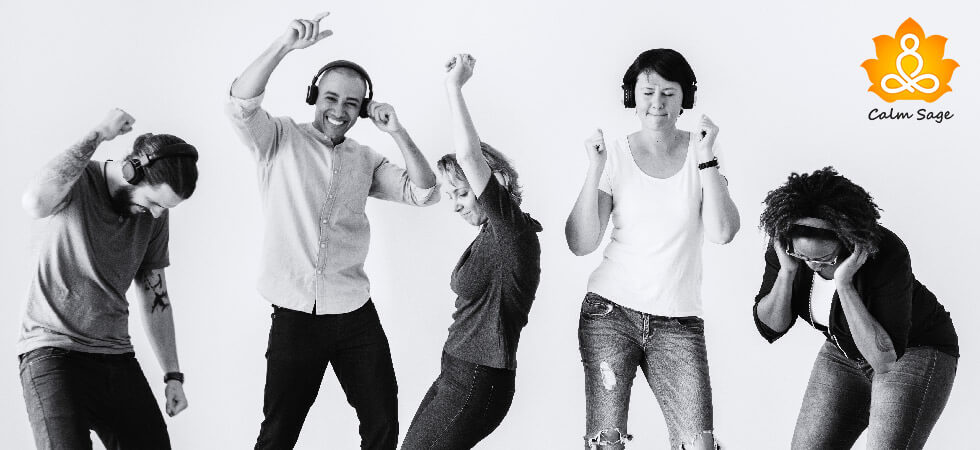 I guess you all will agree to me when I say that "Music is a therapy and a healthy escape from our everyday chaos." It indeed is! Music is so empowering. It is like a pill that will help you enhance your mood as soon as you plug in your earphones. But have you ever wondered why there is no one music to make us feel happy, motivated, charged up, or sleepy? Well, the answer here is that different music genres leave different impacts on our mood. That's why the Hall of Fame song will motivate you but not put you to sleep.
Today we will discover different genres of music and understand their impact on our mood.
Bring in Euphoria with Dance Music
Has it been a dull day for you? How about setting yourself up and experiencing euphoria with dance music? Research support that listening to upbeat and happy dance music can improve your mood. Dance music sets you free helps you feel better and uplifted when you plugin to its beats.
Here are some great dance musics for you:
"So Good to Me" by Chris Malinchak
"Good Enough" by Alison Wonderland
"It Makes You Forget (Itgehane)" by Peggy Gou
"Billie Jean" by Michael Jackson
"Electricity" by Silk City & Dua Lipa
Use Sad Music For Catharsis of Sad Mood
Although many of us hold the view that sad music makes us feel even sadder but that doesn't hold true! In fact, sad music is good to listen to when you are feeling sad. Feeling perplexed? Well, research suggests that sad music works as a catharsis for people who are feeling sad.
When you listen to sad music you can relate your feelings with someone else and start an intrinsic process of healing.
Here are some sad songs for you to listen to:
"Hometown Glory" by Adele
"Young and Beautiful" by Lana Del Ray
"I Will Always Love You" by Whitney Houston
"Stay With Me" by Sam Smith
"Remember When it Rained" by Josh Groban
Classical Music For Motivation
Listening to music without lyrics might not interest everyone but, if you look at the research classical music can enhance your brain activity. The absence of words cancels out any room of distraction and helps you focus. In fact, a study found that students listening to classical music help students to be more motivated to study and study longer.
Here are a few classical selections for you:
Bach Classical Study Playlist
Classical Music for Studying: Mozart, Beethoven, Bach Study Music Playlist for Better Concentration
6-Hour Mozart Piano Classical Music Studying Playlist: Great Beautiful Long Pieces
Vivaldi's quick-tempo "Four Seasons"
Binaural Music For A Good Night Sleep
"Music has the potential to take a person from the Beta brainwave state to deeper Alpha, and then Theta brainwave states, depending on the music," explained Dr. Masha Godkin, a professor in the Department of Marriage and Family Sciences at Northcentral University. Basically, music can induce sleep waves and put you to sleep. Ideally, deep relaxing binaural tunes can put us to sleep. 3 to 3.3 Hz are found to be the best insomnia beat.
Some great music to try include:
"Weightless" by Marconi Union
"Clair de Lune" by Claude Debussy
"Canzonetta Sul-aria" by Wolfgang Amadeus Mozart
"Nocturne in E Flat Major Op. 9 No. 2" by Frederic Chopin
"Deep Sleep Music" by Calm Sage
Binaural Music For A Good Night Sleep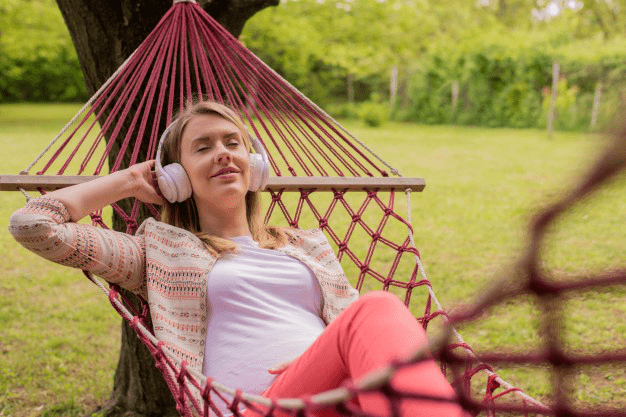 White Noise & Nature's Music Helps You Focus
Is that assignment putting you to sleep? Or you can't focus on preparation for your exams? Well, there is a music genre that fits perfectly for this mood of yours! Like ambient music, the sounds of babbling brooks, birds, wind, and rain are very calming and make great background noise when you are trying to focus. Even researchers at Rensselaer Polytechnic Institute have found that natural sounds boost moods and focus. They also found white noises and nature sounds increase positive feelings and productivity as well.
Here are some selections to try:
Ocean waves and surf
Thunderstorm sounds
Rain falling
Flowing water
Water fountain
Now, next time don't just listen to noise but to music that you and your mood need the most.
You can share with us, your favorite music genre, and its impact on your mood in the comment section below.
For me, it's sad music like "Memories" that catharsis my sad mood and dance music to lift my spirits.
You May Like These Also:
Calm Music For Study, Meditation And Relaxing: Know the Importance
Best 51 Motivational Songs to Inspire you in Life
36 Happy Songs To Tune Into and Lift Your Spirits