Self Improvement
The Benefits Reading Self-Help Books Can Have on Your Well-Being
Last Update on May 18, 2023 : Published on May 21, 2023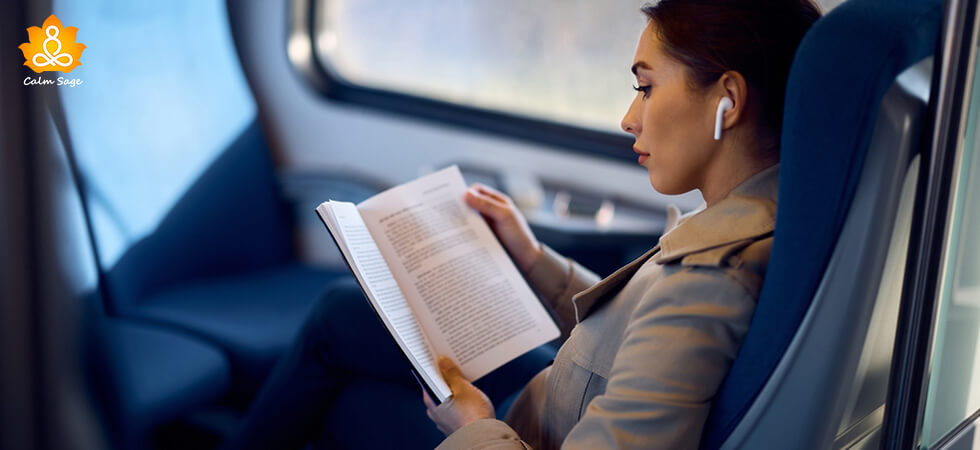 Opening the first page of the book lying around on the couch, I find myself immersed in something I rarely read. The book talks about personal growth, development, and personality changes; something I was never truly interested in, but as I read along the pages, I find myself intrigued.
Inquiring about the book and its content with my friend (whose couch I found the book on), I find myself flabbergasted at the thought that they (my friend) didn't even read beyond the first page. I ask them, "Why did you buy the book if you were not interested in reading it?" I get a reply, "Because it's a popular book and it's trending!"
Now, I'm not opposed to reading self-help books anymore, but I'm always quite confused about how people continue to purchase self-help and self-improvement books with zero intention of ever reading them. Just because a book caught the attention of the masses and became a sensation, people flounder to purchase it just so that they can show off their intellectual skills. True story!
What baffles me the most is the sheer ignorance of the benefits of reading self-help books. I'll be the first person to admit that I had no interest in reading self-help books a little over a few years ago, but as I find myself wrestling with and juggling work and personal life, I find solace and understanding in reading self-improvement books that I couldn't see before.
Self-help books can be used as a great tool for self-development and improvement when used appropriately. I can't claim that self-development books can replace professional intervention but I can say with confidence that these books can act as a guide along with therapy to make effective and positive life changes in your life.
Knowing the benefits of reading self-development books can help you in many ways including your overall well-being. So, let's take a look at how reading self-help books can benefit you!
The Benefits of Reading Self-Help Books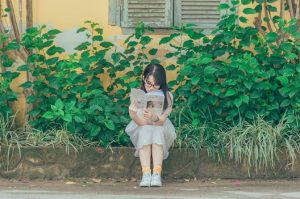 1. It Helps Change Your Mindset
Reading self-help books every day can help you change your mindset. The content in the books fills your mind with positive thoughts and concepts that can help you shift your perspective. This can also help you keep your mind cool and perspective neutral in situations where it's needed.
2. It Helps You Make Better Decisions
When you read self-development or self-improvement books, you learn how to make better decisions. More often than not, these self-help books come with exercises and activities that can help you learn more about yourself and how you make decisions. You can eventually learn how to fill your life with positive thoughts, power, and possibilities with these books while learning what works for you and what doesn't.
3. It Helps Enhance Your Life
Many people believe that reading self-help books only improves your life, however, what we often fail to realize is that reading self-improvement books not only improves our life but enhances it. When you take in what you learn from self-help books, you tap into personal development and expand what you already know. These books are like a treasure map, the more you move around, the more hidden benefits and knowledge you gain.
4. It Helps You Explore Beyond Your Limits
When you learn how to enhance and improve your life, you begin to explore beyond your limitations. You do more, you experience more. Not only do you keep working on yourself, but you allow yourself to explore your abilities, strengths, weaknesses, and limitations. With the help of self-help books, you dare yourself to go beyond your comfort zone and try things you didn't think to try before.
5. It Helps You Get Started
Reading self-help books can help increase positive thinking, better decisions, and even help you make better choices in life. This also increases your thirst for knowledge, growth, and improvement. You begin to map for the future, create an action plan, and truly work on it.
Self-help books help you start projects that can address your present and future. Even if you're new to self-help books, you'll still learn creativity, enhance your self-image, and get started on living your life.
Who Can Self-Help Books Benefit?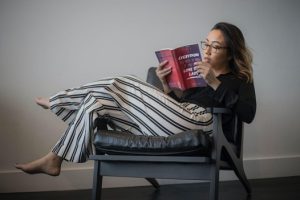 Anyone can gain benefits from reading self-help books, however, not in certain situations. Self-help books can be effective in teaching life skills, problem-solving, patience, being more outgoing, resilient, decluttering, and decision-making. It's good for everyone since we all need to learn some of the other life skills in life, right? So, who wouldn't benefit from reading self-help books!?
But, can self-Help books be a waste of time?
In a study, it was found that self-help books can be effective in learning new life skills and even aid in the treatment of anxiety and depression as well as other disorders. These self-improvement books can make you feel in control of your life, empowered, and even act as a guide in certain situations. While self-help books are not a waste of time, they can be taken as a tool for professional intervention instead of a guide by many people, making them ineffective.
If someone is struggling with anxiety disorders or depressive disorders, then it is strongly recommended that they speak with a professional therapist to know the best course of action. If you're struggling with constant low mood, poor self-esteem, loss of pleasure, and persistent feelings of anxiety and fear (all symptoms for more than two weeks) then you must seek professional support.
Self-help books, in such cases, can help you work on yourself along with therapy, but they cannot substitute therapy. Reading self-help books can only help you work on some aspects of your life, including life skills and personal development, but they cannot help you treat mental health or emotional health disorders.
Final Thoughts…
Reading self-help books can be effective only when you allow yourself to use them as supplementary tools along with therapy. Self-help books are a great resource to learn life skills and enhance your current path on your journey to self-development. Reading self-improvement books can also help you reach your goals.
Understanding how self-help books can benefit you can be the first step toward better health and well-being. The second step is to learn what kind of self-help book is right for you and helps you get aligned with your current goals and skills. When you read a self-help book, I urge you to keep an open mind and read them with intention. Only when you take an active role in self-development can you put the skills you learn into practice.
Most of all, to allow self-help books to work, you need to enjoy the journey. You need to pick up a self-help book to stay happy and positive throughout the journey. If you're miserable while reading self-help books, then there's no guarantee that they will be effective in enhancing your life.
So, are you ready to pick up a self-help book and allow the teachings to guide you on the journey called life? Do you already have a favorite self-help book that you'd like to recommend?
Let us know in the comments. You can also leave a message on Calm Sage's official social media accounts.
Take care!