Motivation
Top 9 Facebook Pages That Inspire You Everyday in 2022
Last Update on February 14, 2022 : Published on June 13, 2020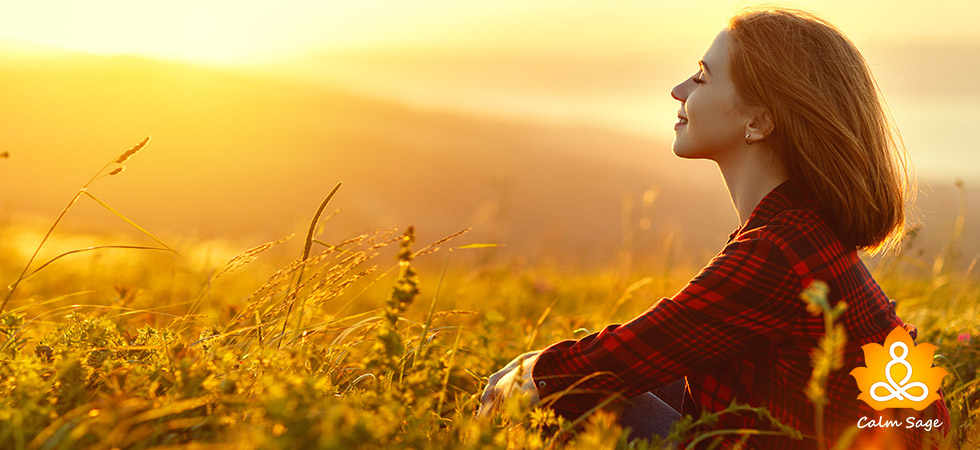 We all need some inspiration to wake up from the bed and get ready for the next work. Amidst this self-motivation and everyday schedule, we keep checking our social media profiles for entertainment or connecting with new people. But what if you can merge the two situations above, find some amazing self-care Facebook pages for yourself that send some inspiration, and remind you of your self-worth? Cool, right? After sending you some positive feeds for Instagram, we are back with inspirational Facebook pages.
Best Facebook Accounts For Daily Inspiration:
1. Refine The Mind
As the name suggests, this page is a daily inspiration for many of us that remind you about your own powerful mind. You have the power to direct it towards nature, people in your life, building a vision, creating something better, or helping others. Blogs, videos, courses, and motivational quotes tag along for making your environmentally conscious and spiritual awakening.
See this Facebook Page Here: Refine The Mind

2. Over Grow The System
Nature is always inspiring and it never fails to fill us with positivity. This is why we recommend you to follow this one of the best motivational pages on Facebook. They share real stories to educate everyone about the natural world and humanity. Posts like growing sack gardens, agriculture-based blogs, best practices for gardening, etc. are visually appealing as well as promote sustainability.
See this Facebook Page Here: Over Grow The System

3. TED
TED is a famous nonprofit organization that is dedicated to spreading awareness, ideas, and positivity that sparks great conversations later. TED or (ideas worth spreading) helps in understanding hidden concepts as well as getting inspired by people who have gone through various situations. It is known as one of the most inspirational pages on Facebook with blogs, quotes, and amazing videos.
See this Facebook Page Here: TED

4. High Existence
Combined with a difference, High Existence brings a lot of content for users to enjoy and inspire. Amazing daily reminders, posts to grow the energy within, blogs, and much more daily updates are here where you can comment down and cherish every moment. Philosophy, self-enrichment, Science, and self-development are a few things that stick as part of High Existence.
See this Facebook Page Here: High Existence

5. Calmsage
Based on mental and physical well-being, Calm Sage is promoting beautiful posts for everyone which inspires and motivates the users to seek happiness within, fight anxiety, deal with depression, and stay calm. There is a sense of soul-awakening and mood-boosting experience while scrolling through the page. Everyday feeds with motivational quotes along with blog posts are good enough to make your day, hence making the page a daily inspiration for everyone.
See this Facebook Page Here: TheCalmSage

6. Greatist
This personality development page on Facebook revolves around a healthy generation. For example, their latest posts dealt with creative ideas to fight the pandemic, best workouts at home, how to have better sleep and how whole wheat pasta is better than others. Such posts are so good to explore and understand the body inside out.
See this Facebook Page Here: Greatist

7. Future Thinkers
The world is changing quickly and its adaptation is the only way to survive it. This Facebook account for daily inspiration combines technology, virtual reality, meditation and psychedelic at the same time as their combination is the reality. Their podcasts, seminars, and blogs covering transhumanism to artificial intelligence can excite a science lover easily.
See this Facebook Page Here: Future Thinkers

8. The Life You Can Save
The aim of this inspirational Facebook page is really noble and generates compassion amongst the followers. They even raise annual donations to reduce premature deaths, poverty, and sufferings of the countries that are going through the tough phase. It helps in providing a social outlook with the webinars, posts, famous quotes by influencers, and finally the stories that leave a deep impression on our minds.
See this Facebook Page Here: The Life You Can Save

9. Fast Company
The reason this Facebook page is included in the list because of the fast and original news that it delivers to the users. Moreover, the opinion blogs and articles from every genre not just keep your knowledge updated but also enhance your personality with new perspectives. Solar battery, fashion shows, pandemic, pharmaceutical, gender equality, etc. are some of the common social topics you can find on this page instantly.
See this Facebook Page Here: Fast Company

Which Facebook Page Inspires You The Most?
As we have mentioned motivational and inspirational Facebook pages from various genres, we would like to know which one worked best for you. Drop your favorite choice or other recommendations in the comment section below!
You Might Like These Also:
Best Online Anxiety Support Groups
Best Online Divorce Support Groups to Approach