Motivation
10 Best Instagram Therapists To Follow For A Stronger Relationship
Last Update on June 22, 2022 : Published on August 14, 2020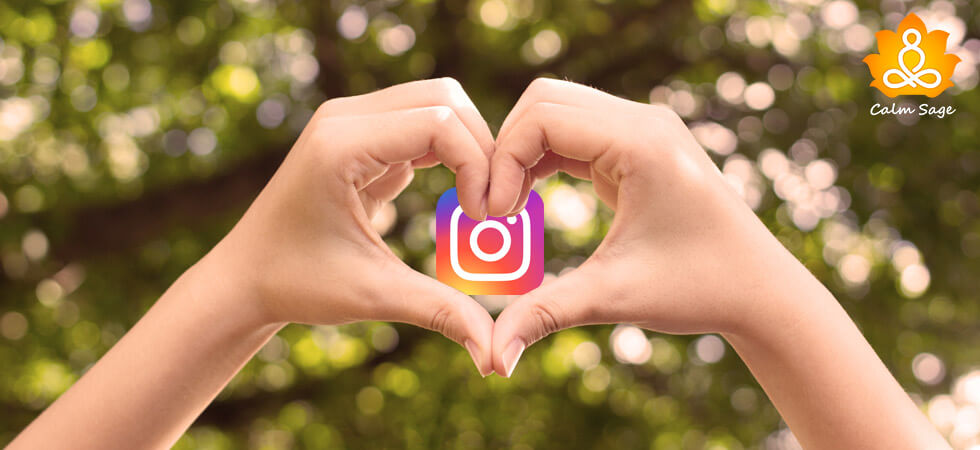 If you are thinking that Instagram therapists are providing you with relationship therapy through their post, we beg to differ.
As explained by Lisa Olivera, licensed marriage and family therapist,
"Therapists on Instagram are not providing therapy on Instagram. We are not providing personalized care, individualized advice, or specific support."
Insta Therapy is meant to encourage people to find professional support and destigmatize therapy the way it is being seen amongst many.
When it comes to relationships, there are trending therapists on Instagram who are helping couples to sail their boat smoothly with their posts by sending love, resolving conflicts and spreading awareness to deal with everyday problems. Although there are effective keys to build a stronger relationship and many other marriage online counseling programs to revive relationships, you can surely follow Instagram therapists for additional guidance.
The Best Mental Health and Therapy Accounts on Instagram
| | |
| --- | --- |
| Inspiring Quotes for a healthy connection | Nytherapist |
| Meet numerous therapists | Therapyforlatinx |
| Connect personally for healing | The.holistic.psychologist |
| Makes your relationship colorful | Millenial.therapist |
| Pointers and videos to sprout love | Nedratawwab |
| Delivering detailed relationship advices | Silvykhoucasian |
| Get sessions, retreats and workshops | Mindfulmft |
| Inspires you to become stronger | Natlue |
| Interactive advice to find the real You | Werenotreallystrangers |
| Love yourself & 'Be The One' | Createthelove |
Best Instagram Therapists For Relationship Advice: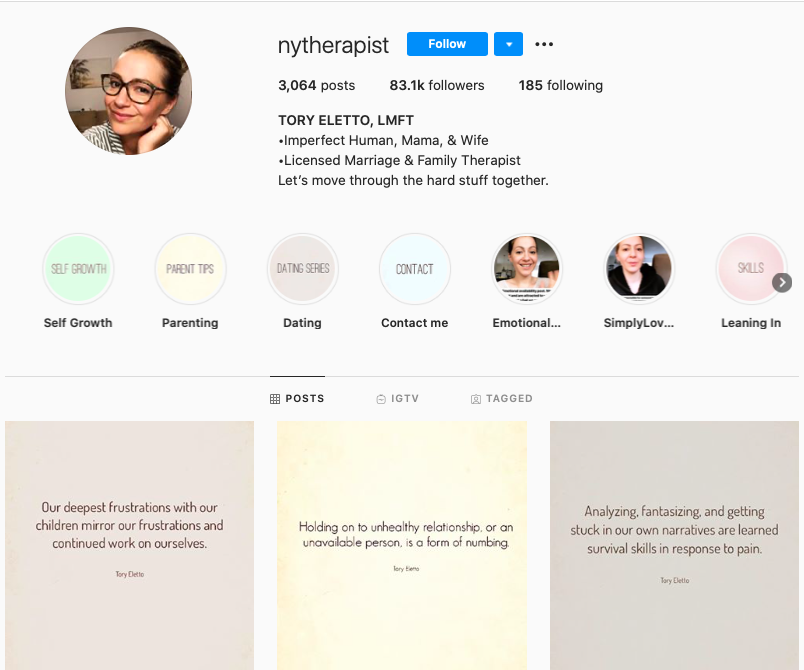 Tory Eletto is a licensed marriage and family therapist who is keeping you updated with thoughts and quotes on self-growth, parenting, dating and various aspects of a strong relationship. Her videos like 'How to detach yourself from struggles of relationship' and 'How to innate self-growth within a relationship' are very insightful.
"Holding on to unhealthy relationship or an unavailable person, is a form of numbing."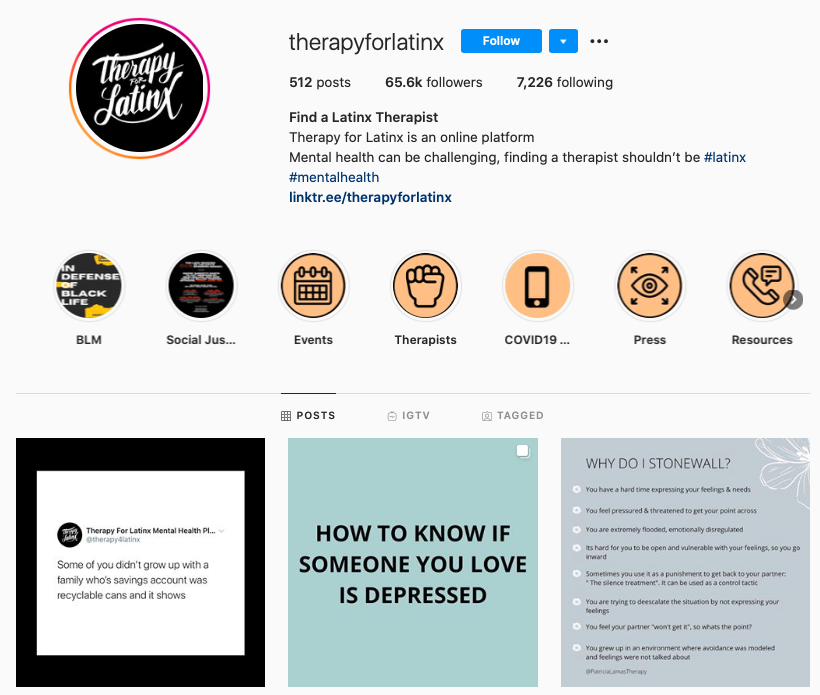 Apart from finding professional relationship advice, there are tips to keep the spark alive, ways to invest in a relationship, learning to speak love languages, intimacy acts and collated advice from various other experts. The good thing about this Instagram account is the number of therapists on board which gives you freedom to set appointments with any of them.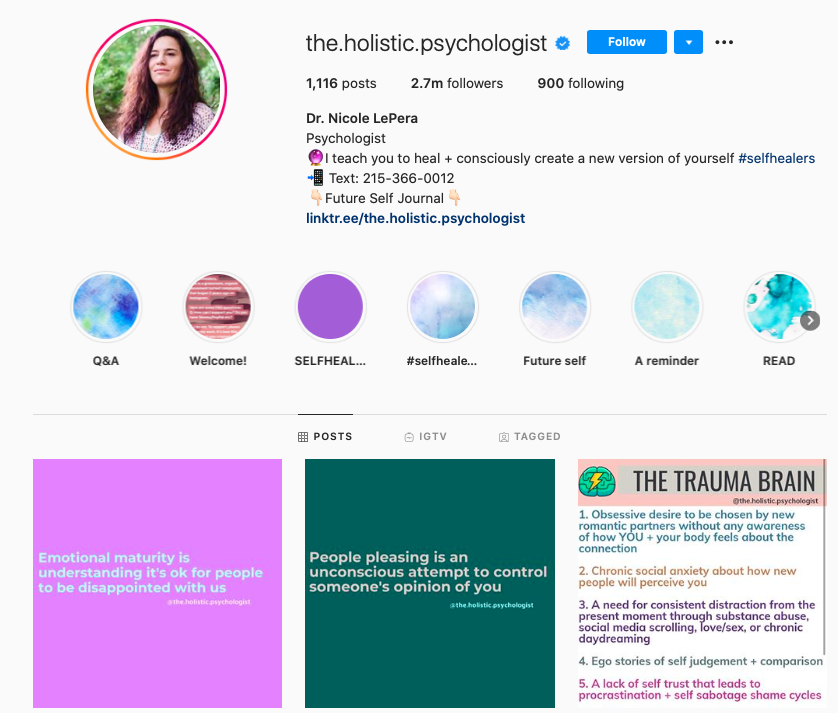 From her personal number and direct messages to contact, you can choose to heal yourself and your relationship with this well-experienced therapist, Dr. Nicole, on Instagram. You can even learn about those things which are normal in a relationship, how to build your own worth along and other family lessons important for a healthy living.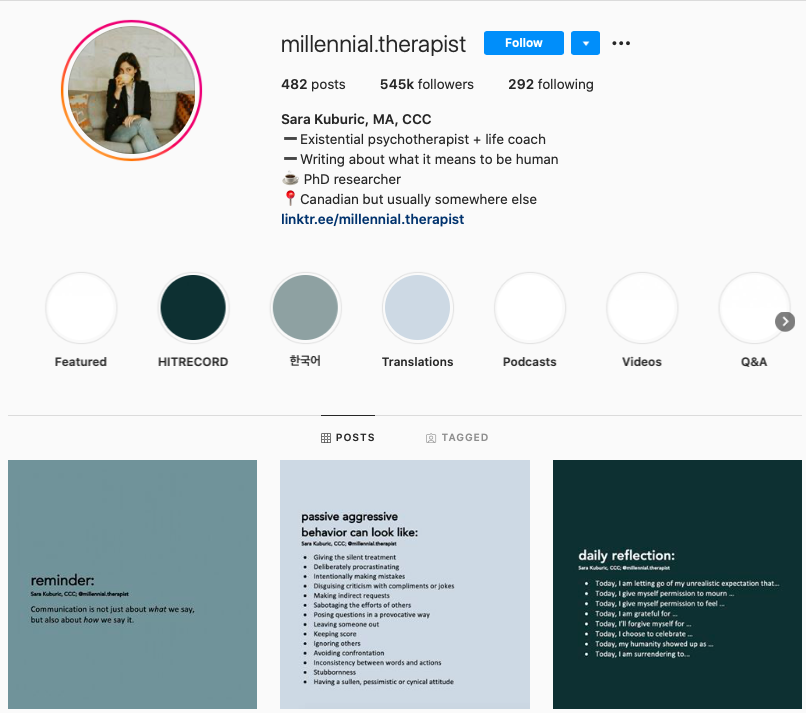 Sara Kuburic is an experienced psychotherapist, life coach and guide who is sharing her side of humanity with everyone through her Instagram handle. Interestingly, this Instagram therapist has managed the profile with shades of green that are soothing to look at and calm to read. There are daily reminders, tips for well-being, dating boundaries, love bombing, and truths to face in life. Get some amazing podcasts, videos and Q&A for additional knowledge.
"Communication is not just about what we say, but also about how we say it."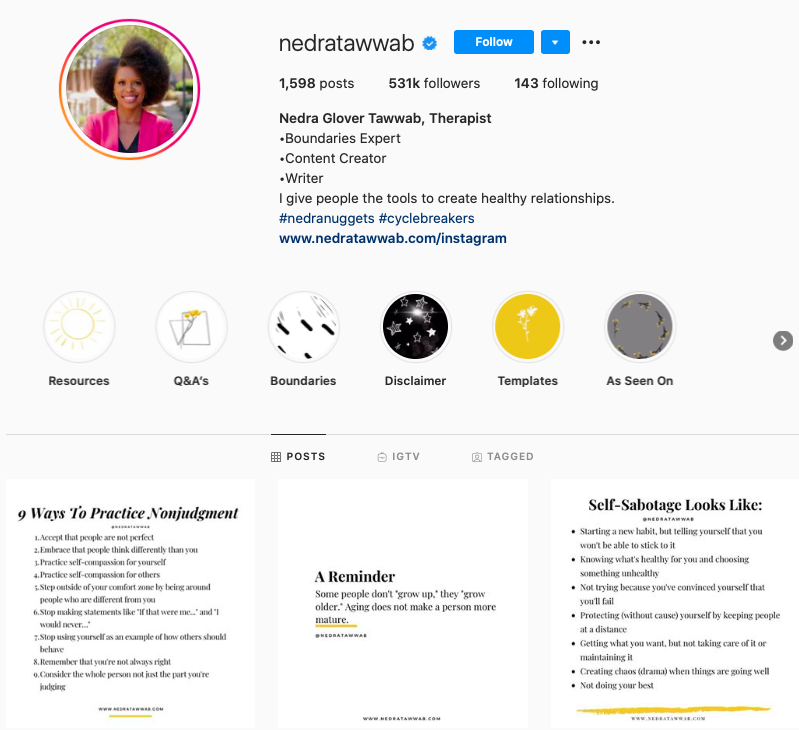 As Nedra Glover Tawwab comes up with her smiling videos, there is no way that person following her won't feel happy about themselves. She offers various strategies and tools to create healthy relationships, for example, ways to practice non-judgement, avoid self-sabotage, following boundaries with your valuable assets, and more. Find some interactive questions and answers and multiple informative resources with this Instagram therapist.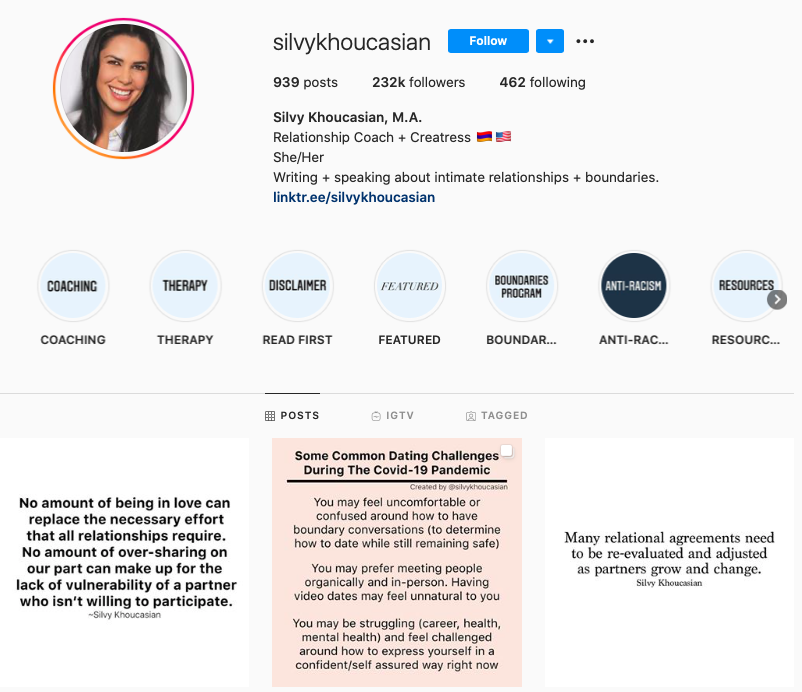 Get yourself coached rightly with this Instagram therapist who is a relationship coach, writer and motivational speaker.  You can find her handle loaded with content like dating challenges, quotes, and communication keys with your partner, open questions and special programs for couples. If you are not someone who enjoys reading long blogs, this Instagram therapist is perfect for you.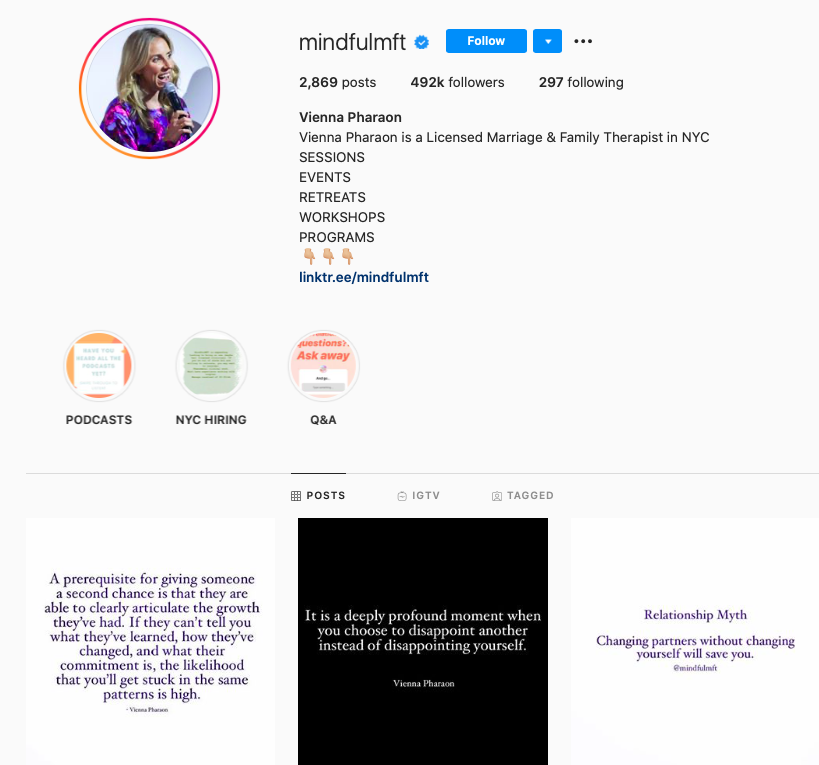 Although the Instagram handle of Vienna Pharaon is running in the black and white bricks, her quotes and messages are good enough to make your life colorful. This therapist on Instagram is spreading relationship messages by breaking myths, sprouting friendship, communicating to the partner and always smiling. You can also find podcasts and questions & answer sessions to fill your personal life with love.
"Changing partners without changing yourself will save you": Relationship myth busted!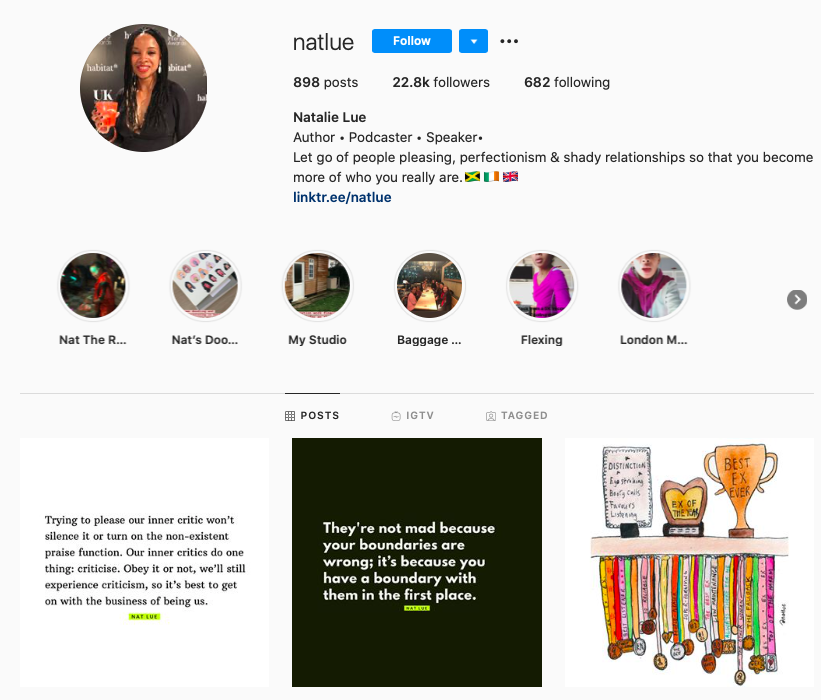 Natalie Lue is another therapist on Instagram who is making you stronger in order to achieve a strong relationship. Issues like guilt, crossing boundaries, lies and painful memories of the past could be resolved when you become self-worthy and praise yourself for who you are. Only then you can set a foundation for a rock solid relationship!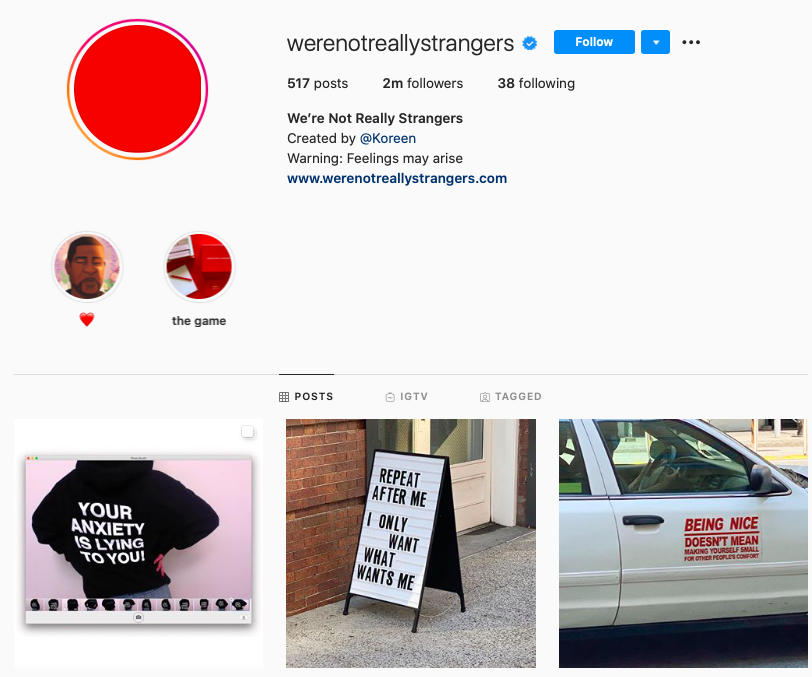 Where every post is interactive and pushes a strong message, the handler of this Instagram page keeps asking you many questions so that you can explore the hidden you. With that, learn the signs of toxic relationships, mental health reminders, do's and don'ts and self talk guidelines in order to get your soul and your soulmate connected perfectly.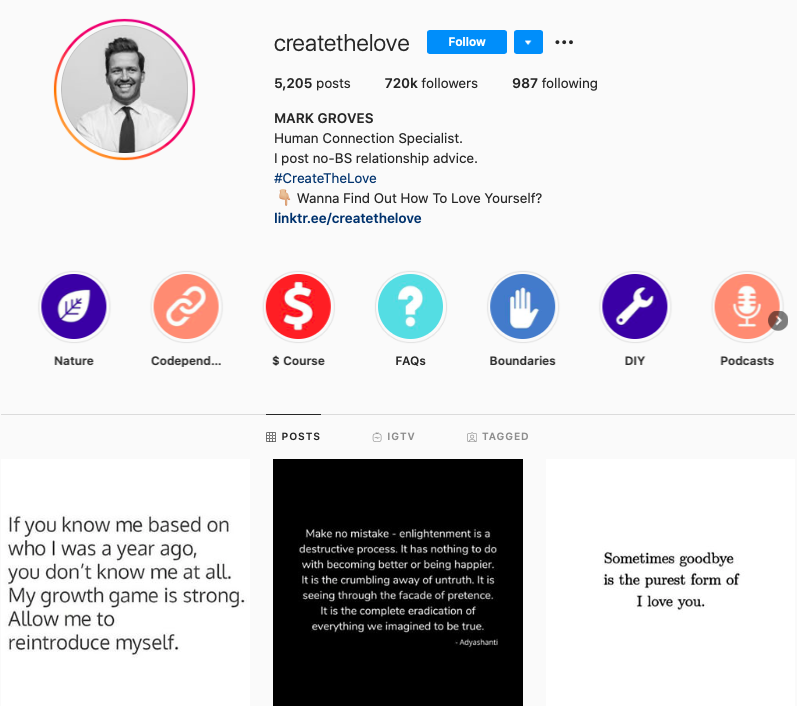 There are some rules to find 'The One' and those guidelines could be well learned from Instagram therapist, Mark Groves. Groves gives you special messages like 'Turn your mess into a message' or 'If you want to find 'the one', be the one' that triggers you to be constructive in your relationship. There are great videos on cheating in a relationship, waiting for the text/call, etc. which are so powerful and extravagant that you ultimately want to follow the advice every day.
---
Do you have any Instagram accounts to add? Which therapy and mental health resource or accounts are you following?
Wrap-Up
We are so hopeful that these Instagram therapists will help you to make better decisions in your life regarding self-worth as well as stronger bonding with your partner. However, if you wish to connect with a relationship counselor privately without going through Instagram celebrities, drop us a message at support@calmsage.com and connect with an expert.
You May Like These Also:
7 Simple Ways to Be a Good Listener