Best Meditation Apps for a Relaxed Quarantine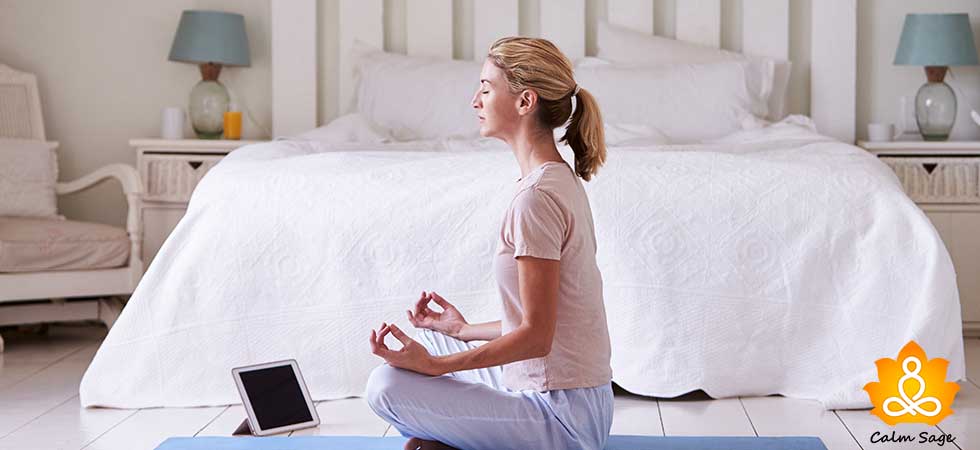 Meditation is something we all have been asked to practice from childhood, but do we do it? No, we don't. But why not? Most of us do not have a dedicated time for it and that's the major reason why we ignore, forget and even tend to struggle when it comes to focus. But you can change this now. As the whole world is currently under lockdown and if you are not working with essential services for double shifts, there is a good chance that you can take out at least half an hour daily from your time schedule and practice it. To help you with it, I am going to suggest you some of the best meditation apps that you can install on your smartphone and enjoy this practice and can do it in a proper way with virtual assistance. Have a look.
Best Meditation Apps to Find Your Calm:
Another issue which is faced by people is the dilemma of setting and how to do it. We have been told to do it and in a way also have been told how to do it. But we still lack a lot of insight and knowledge about it. These apps will be able to help you out.
1. Calm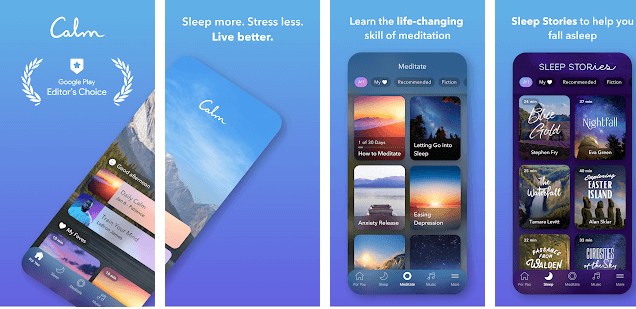 This application is on the top on many charts, including ours and for many reasons. Calm is a relaxation and meditation application which can also be used in case of insomnia. It was awarded iPhone app of the year in 2017 by Apple and is also praised by many. The app's database includes calm and soothing music, assisted meditation, focus exercises and stories for bedtime and sleep.
2. Aura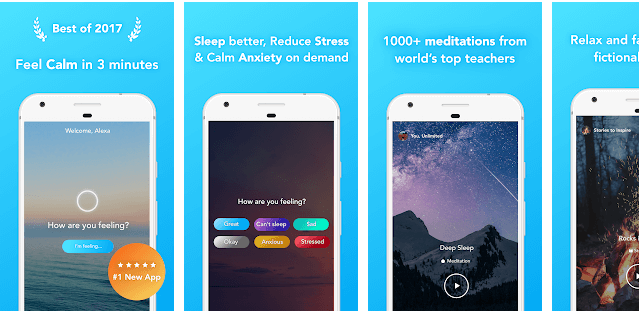 The Aura: Sleep and Mindfulness app is specially designed by professional experts and tutors to help teach meditation. The database is uniquely designed for beginners and is filled with 3 minutes of meditation sessions. This app is also powered by artificial intelligence which tracks your progress and achievements, resulting in a personalized and improved user experience.
3. Yoga and Meditation by Glo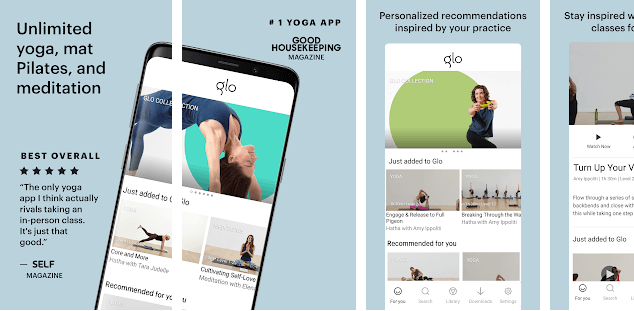 Yoga and Meditation by Glo is another great application in our list which you should try. It's database consists of different breathing exercises, yoga postures and meditation practices which you can use to your advantage. It is packed with a lot of features which are quite different from the apps in the market.
4. Sattava Meditation and Mantras
This application is based on "going back to basics". Meditation was first introduced, developed and practiced in ancient India. So the designers and creators of this app went down the road, gathered all the information they can and created Sattava Meditation and Mantras. The knowledge in the app has been verified by Sanskrit scholars and is also delivered by them. Quite intriguing, right?
5. Simple Habit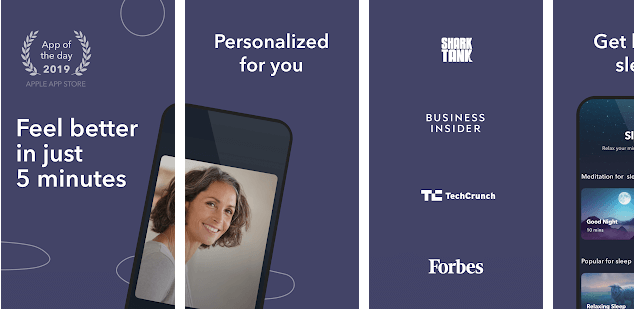 Simple Habit Meditation App is another one of our list. Are you out of your schedule? Do you struggle to keep up with your deadlines? This app may be just what you need. It helps build a schedule and also assists one to include meditation in that routine. It includes a check in of 5 minutes with your mind so that you can plan, work and sleep better.
6. Oak – Meditation and Breathing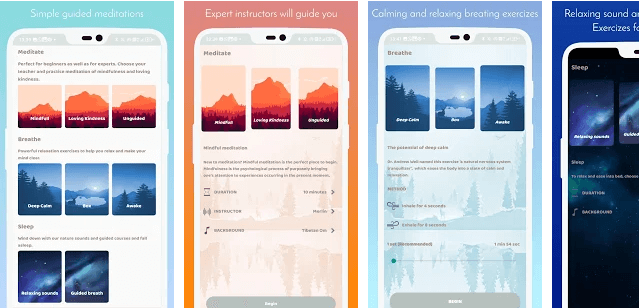 Last on our list is Oak – Meditation and Breathing app. It will be filled with different practice sessions and beautiful, colorful scenery that will help you calm down. This is, though last on our list but isn't the least from any above. Praised by many critics, it is one of the best meditation apps available in the market.
So these were some of the best meditation apps which I wanted to share with you. Meditation should be considered necessary and not an option. With all the benefits it carries, it has been used as a therapeutic practice in many countries. The best thing about it? It doesn't cost. You can just close your eyes and do it while you are commuting from and to work, in trains, at home, etc. You just need to make it a habit and you will be fine.
Hope it helps.
Thanks for Reading!
You may like These Also:
1. How To Turn a Bad Day Into a Good Day
2. Best Mindfulness Books to Learn Mindfulness