Therapy
Headspace App Review: Is It The Right Choice For You?
Last Update on August 29, 2022 : Published on April 16, 2021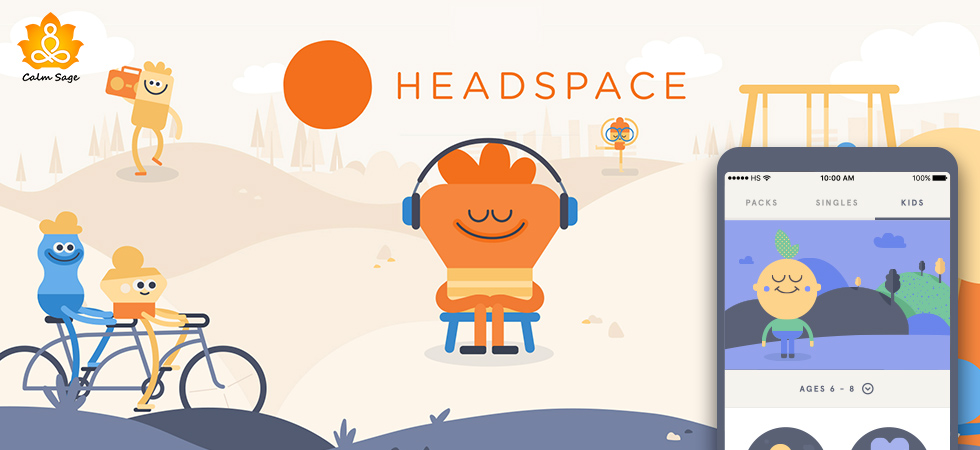 A few years ago, a friend of mine suggested that I try meditation when I was going through a particularly rough patch in my life. Her response was met with reluctance and skepticism but even then I put my faith in her words. There are hundreds of meditation apps on the Apple App Store and Google Play Store –  I tried some of those apps my friend suggested but I didn't find any of them satisfactory.
Nonetheless, when I learned about Headspace Meditation App, my interest was immediately piqued. For a beginner at meditation, Headspace offers user-friendly and effective sessions along with other interesting offers from bedtime stories to guided meditations.
In this article, I'll write an honest and open Headspace App Review that I hope will help you decide if you're nervous about picking the right meditation app as a beginner.
Overview Of The Headspace App
| | |
| --- | --- |
| Product Name | Headspace: Meditation & Sleep |
| Available On | iOS & Android |
| Price | $12.99/month & $69.99/year |
| Free Trial Available | Yes |
| Payment Option | Visa, Mastercard, PayPal |
Headspace introduces a guided meditation and mindfulness app which has a user-friendly interface that makes meditation fun and super easy to practice. One of the most downloaded and used meditation apps, Headspace is the app to use if you're a beginner to meditation and mindfulness.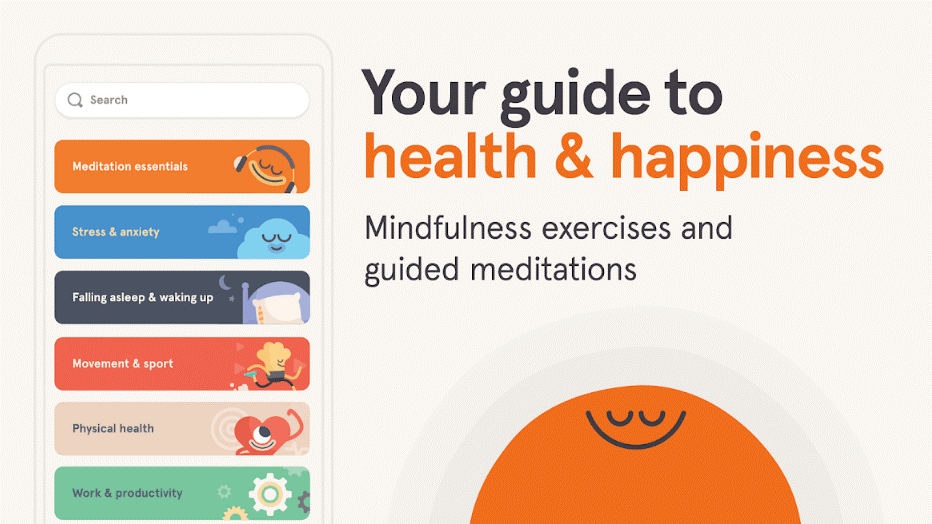 The app offers a free Basic pack which includes a -day beginner's course that will guide you through the basics and essentials of meditation and mindfulness. It'll teach you how to build a strong foundation upon which to practice meditation.
The Headspace app will help you learn how to breathe, live, and meditate – mindfully. This app is specifically designed to help you improve focus, induce calm, manage stress, and improve sleep.
Headspace's co-founder and co-creator of the app Andy Puddicombe, a former monk, will guide you through every step of the meditation process. Apart from the free basic course, there are "courses" and "singles" that you can try to learn more about meditation and mindfulness.
How Does Headspace Work?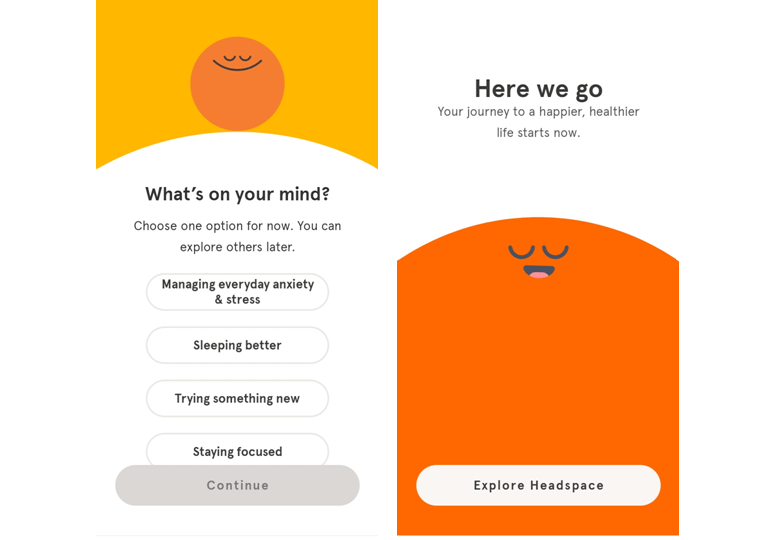 The app is very user-friendly and intuitive. Unlike other apps, Headspace does not ask for any personal details or questions. There are some high-quality animations and infographics that make you want to learn more.
After you download and open the app, it'll ask you to sign in either using your email address or with an existing Google account, Facebook account, or your Apple ID. Once you've signed in, you'll be directed to the main screen of the app.
At the bottom of the main screen, you can navigate easily between tabs; Meditate, Sleep, Move, and Focus. The main screen also has a search button on the upper right that can allow you to search specific topics using keywords such as "meditate", "stress", etc.
While on the left side of the main page, you can access your Profile that will allow you to connect with your friends (sharing the app via a link), your Stats (where you check your activity), and your Journey (where you can track your progress with monthly check-ins)
What Are Headspace Features? [Free And Premium]
Headspace Meditation App has four different features that you can focus on:
Meditate
Sleep
Move
Focus
1. Meditate
In the app, you'll find both – meditation courses and single programs. The courses are a set of guided meditations that can center around topics like:
Acceptance
Grief Anxiety
Financial stress
Loneliness
Coping with cancer
Healing after a breakup
Pregnancy
Sleep health
Coffee break, and more!
Other single programs are meditations that you can try during stressful moments like interviews, fear of flying, etc. With a subscription to Headspace App, you get over 40 courses and an option to choose your instructor. You can even download the meditation session with a premium subscription.
With my premium subscription, I got access to meditation sessions but also the latest and top picks in meditation, access to fundamentals of meditation, guided breathwork exercises, quick meditations, meditations for parents and kids, emotional care for challenging times, and of course, a group meditation session (with a reminder).
Other featured meditations include:
Celebrating women, honoring the experiences of women
SOS meditations, for when you need a desperate break from it all
Techniques and support with mindfulness tips to improve your practice
And many more. From the choice of instructor, you get two or more. One of them is Andy, the co-creator of Headspace. You can always choose between a male narrator and a female narrator. The meditation course is usually between 3-20 minutes.
2. Sleep
Sleep troubles are one of the most common reasons, apart from stress, that drive people to practice meditation. Headspace app has a solution for you if you're seeking a solution to your sleep problems.
The sleep content on the app includes:
Relaxing storytelling narrated in soothing voices
Breathing exercises to help prepare you for sleep
Calming soundtracks for you to drift off to, and
3D recordings from around the world.
The tracks are usually 40-45 minutes long with breathing exercises 5-10 minutes long.
With my Headspace premium benefits, I get sleep stories narrated by John Legend, Eric Bana, and more. I also have over 60 sleep casts to choose from. With a premium subscription, I also get access to nine sleep meditations of 3-10 minutes each. You can also drift off to sleep with over 50 sleep music and sounds to choose from. Each music track is usually 45-500 minutes long (and downloadable).
My premium benefits to the Headspace app also include:
A toolkit for parents and kids for better sleep
Eve's guide to sleep: Expert advice, sleep stories, and music
Nighttime SOS: guided exercises
Soundscapes, and
Non-stop sleep radio (around 500 minutes long)
3. Move
The Move section of the app has a collection of low-to-medium intensity workouts that are usually 20-30 minutes long. These exercises – yoga and cardio workouts – focus mainly on the mind and body connection.
Olympian Kim Glass and Olympic Diver and yoga instructor Leon Taylor will coach you through your sessions and will teach you how to focus on your breathwork. The classes in Move focus on reframing stress and anxiety through yoga, meditation, and cardio.
With a premium Headspace subscription, you can access 30 yoga classes such as:
Morning yoga
Afternoon yoga
Yoga for stress relief and anxiety
Nighttime yoga
Yoga by focus areas
With my premium subscription, I could access Lincoln Center Dance Breaks, which included Samba 101, Salsa 101, Voguing 101, Conga 101, Bollywood 101, and more. I also got to access mindful cardio with coaches like Kevin Hart, Kim, and Leon.
The Headspace app is also a useful tool for athletes with its features like quick meditation for athletes that include meditations for motivation, concentration, communication, recovery, training, and more. You can also download your favorite meditations for later!
4. Focus
Focus offers a tangent of music, guided exercises, and 3D recording from around the world to help you improve your focus. Some of these playlists will feature calming music while others will be "Energy Shots" featuring Kevin Hart or Grammy-winning band "Arcade Fire".
With my premium Headspace subscription, I got "Hans Zimmer Playlist" as my featured playlist for focus. I also got access to:
Kessonga's Guide to Focus with quick, 1-minute mindful activities, focus music, soundscapes, expert guidance on meditation, and more.
Quick Focus Resets with 1-minute mindful activities such as breathing with a balloon, breathing with waves, breathing with flowers, and more. I also got to enjoy 10-minute videos such as soothing sights of the jungle, playful lion cubs and baby elephants, the peaceful stillness of the natural world, sounds of the ocean, and guidance on mindful walking.
Focus Music with featured playlists such as Arcade Fire's playlist, techno trailblazer Monika Kruse's playlist, St. Vincent's playlist, John Legend's playlist, Hans Zimmer's playlist, and more. I also got access to focus music like orchestra soundtracks, violin music, and cinematic soundtracks. With a premium subscription, you also get access to:
Ambient music
Beats (Lo-fi, laid back, study)
Piano music, and
Jazz music
Soundscapes with downloadable 3D recordings from around the world such as thunder rain, canyon river, rain on rocks, Rajasthan lake, Delhi thunderstorm, midnight jungle, Savanna dawn, indoor fireplace, car journey in motion, and more!
For Work, For Study, For Movement: Each of these sections includes quick meditations, meditations for WFH, meditations for commuting, meditations for study and focus, meditations to overcome distractions, and meditations to boost your performance.
Headspace Free vs Paid Features:
If you're looking for free content on the Headspace app, then you'll have access to one of the courses – the Basics course. In this 7 days free trial (billed monthly) or 14 days free trial (billed yearly), you'll get 10 sessions for free. After you're done with the Basics, you can subscribe to the app (billed monthly or yearly).
The free trial also gives you access to a "Quick Breathing Exercise", "Today's Meditation" (3 free sessions), "Stress Release", and "Focus Music". With a paid subscription, you can get access to "Sleepcast", "Meditations", "Mindful Cardio" courses among other things.
Headspace Pros and Cons:
Like all apps, there are some benefits and drawbacks to Headspace as well. Pros & Cons
Pros:
Free trial with 10-day sessions available.
User-friendly interface with content to suit your needs.
Animated content to help explain concepts easily.
Downloadable and offline access to sessions available.
Scientifically-backed content.
Family-friendly and content for kids available.
Workout classes are instructed by Olympians.
Cons:
A subscription is needed to access extra content.
Offers only basic meditation content.
The focus is more on introductory courses that might not be for advanced or experienced meditators.
The cost of a subscription may be higher than other apps.
How Much Does Headspace Cost?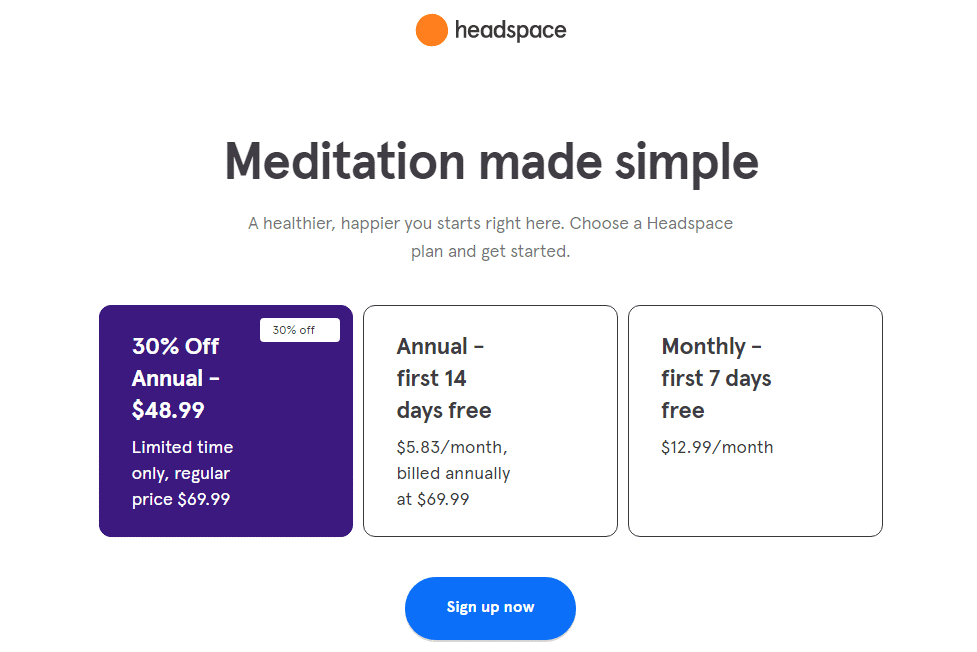 The subscription cost for the Headspace app is as follows:
Annual subscription with first 14 days free costs $5.83/month, billed yearly at $69.99.
Monthly subscription with the first 7 days free costs $12.99/month.
After the free trial, the annual subscription will be automatically renewed each year and the monthly subscription will be automatically renewed each month.
Why Choose Headspace?
Headspace app offers many amazing features from guided meditations to daily exercises, from sleep exercises to stress relief cardio workouts. The app is easy to use and can be perfect for users looking for specific content.
The best part is that it offers a 7-day and a 14-day free trial. You can download the app by clicking on the links below and start your free trial before subscribing to the app.
Headspace vs Calm: Which is Better and Why?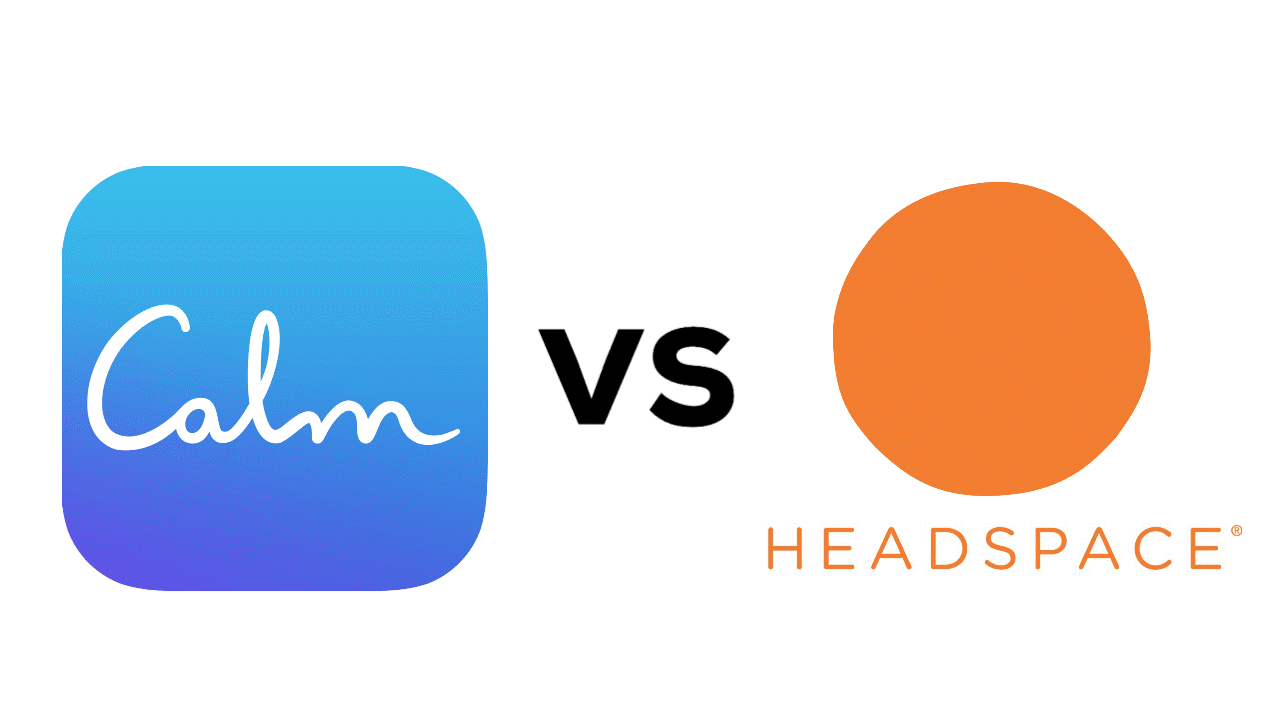 Calm is another meditation app that is one of the most used and downloaded meditation apps. Both Headspace and Calm are free to download from Apple App Store and Google Play Store and both offer free trials with limited features.
Here are some other differences between the two that you need to consider:
Cost Comparison of Headspace and Calm: 
Headspace: A monthly subscription of $12.99/month with a 7-day free trial and an annual subscription of $69.99/year with a 14-day free trial.
Calm: An annual subscription of $69.99/year or a monthly subscription of $14.99/month with a 7-day free trial. The app also offers a lifetime membership for $399.99.
Content/Features Comparison of Headspace and Calm:
Headspace: The app offers guided meditations, SOS exercises, mindfulness cardio workouts, and has a sleep section with breathing exercises and meditation to help better sleep.
Calm: This app offers sections such as 10-minute guided meditations, short meditations, mindfulness series, sleep stories, and Calm Masterclass.
Both of the apps are easy to use and navigate.
Which To Choose?:
Both apps are designed to help you improve your life by reducing stress, improving focus, and better sleep. Headspace and Calm offer guided meditations and exercises (some with celebrity narrators and instructors).
While Headspace is a creative and illustrative app, perfect for beginners to meditation and mindfulness, Calm is a little on the somber side with calm and soothing backgrounds. Calm can be used by beginners and advanced meditators alike.
Both apps are easy to navigate so the call to use which app depends on your choice and needs.
Final Verdict: Is Headspace Subscription Worth The Cost?
Headspace is an amazing app for first-time meditators. It is easy to use with a simple interface and is somewhat affordable compared to other apps. The app teaches at least eight different meditation techniques derived from Burmese and Buddist traditions. One of the plus sides is that the app is co-created by a former monk.
The app covers a wide array of topics. Some of what stood out to me were:
Coping with cravings
Dealing with distractions
Dealing with regret
Pain management
Mindful Eating
Transforming Anger
Exam Prep
Mental Chatter
Motivational Run/Jog
Intention Walk/Run
Among others. If you're experiencing symptoms of the following, then the Headspace app can be helpful for you;
Why would I recommend Headspace? It takes out the intimidation factor that meditation often accompanies as the app makes you feel comfortable with its illustrative graphics and animations. Meditation is simpler with Headspace.
This review is solely based on my experience using the app and is in no way intended to offend anyone. This is an open and honest review of the Headspace: Meditation & Sleep app.
For more information, you can connect with us on our social media pages or write to us at info@calmsage.com.
Until then, stay happy, stay safe!