Mental Health
What Is Cognitive Processing Therapy & How Does It Help Patients With PTSD?
Last Update on July 28, 2022 : Published on October 27, 2020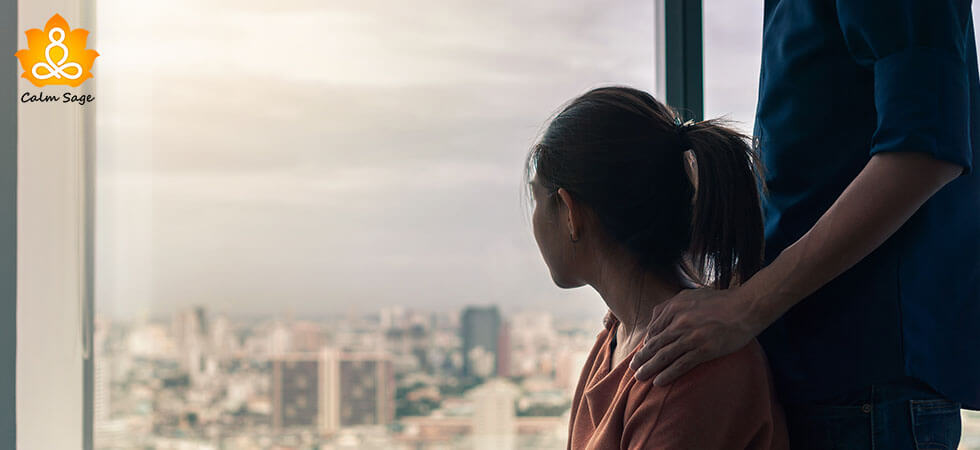 Cognitive Processing Therapy or CPT is suggested and applied to individuals who are spiraling in their traumatic thoughts after the mishap. After a traumatic event, the person may find himself in distress and act differently than usual about themselves and their environment. This distress of Post Traumatic stress Disorder lets a person question their own judgments or even find difficulty in trusting themselves. They judge their every step and remain confused due to cloudiness inside their mind.
Although CPT was originally given to people who survive sexual assaults but later was applicable to people who have been through wars or other major accidents in their life. Let's understand a little more about Cognitive Processing Therapy here.
A Brief Idea About Cognitive Processing Therapy
CPT comes from the blend of two theories called P.J. Lang's information processing theory and the social cognitive theory of PTSD. It was developed to treat memories of trauma that incorporates fear and avoidance behaviors. It was used to treat sexual assault survivors and now used to treat multiple other symptoms of PTSD. The theory explains that repeated exposure to the memories in a safe therapeutic environment is a prominent step in treatment of PTSD.
The theory behind the therapy not just works on the concept of emergence of fear but also the following emotions that erupt. These emotions are called primary emotions that are followed by secondary emotions. Secondary emotions are more challenging as they develop due to personal interpretations of a human being. For example, someone might have escaped from a blast on a war site but thoughts like what would have happened if I lost my arm or what would have happened if I had lost my life erupts to interfere with the regular activities of everyday life.
Emotions that follow with PTSD include
Fear
Anger
Guilt
Shame
Faulty and traumatic thoughts
Such thoughts and behaviors are analyzed and treated during Cognitive Processing Therapy to turn into a positive manner.
Also Read: Why is Online Therapy trending and is It Really effective?
How Does Cognitive Processing Therapy Work?
As per U.S. Department of Veteran Affairs, cognitive processing therapy consists of four important parts that deal with elements like:
Step 1: Your therapist learns the PTSD symptoms you are experiencing and you get into a discussion with them to understand the problem. You will also understand the process of therapy while explaining views about yourself and your environment.
Step 2: Your awareness about your emotional response to the trauma and what are the things that still haunt you. The details of trauma are explained by you so that therapists can help in understanding challenges that are being faced.
Step 3: As and when therapy goes on, you begin to question and challenge your own thoughts and sharpen the skill for your betterment. You are also given some homework with written assignments to recognize the problems and get away from it.
Step 4: A change in your beliefs would take place and you learn to balance between intrinsic thoughts and real life conditions. It is done to get back your self-esteem, self-control, trust and improved interpersonal relationships.
Cognitive Processing Therapy approximately works for 12-14 sessions and usually lasts around 3 months. It can be done either in a group setting or alone, as per the therapy demands.
The therapist makes sure that specific cognitive restructuring skills are given to the client so that misleading interpretation (or stuck points) could be assessed and a way ahead of it could be figured out.
Also Read:How Often Should you Talk to Your Therapist?
Concerns About Cognitive Processing Therapy
CPT for PTSD has proved itself to be very effective since years yet there are few concerns that bother. It is recommended that more research needs to be done to improve the outcomes of the treatment. It is because many of the CPT patients claimed that they did not find it completely satisfactory and symptoms could be experienced even after that treatment.
The risk of PTSD may increase if other issues like substance abuse, depression or dissociation hikes up or become severe. This is why many other additional practices and research is still needed.
How to Find A CPT Therapist?
The above article explains cognitive processing therapy and it is highly recommended that those who have gone through trauma in their lives must seek for help today. Remember you are not alone, but if you delay the therapy then it takes a severe turn. No, we are not meant to scare you but aware you. Drop an email at info@calmsage.com today and connect yourself with a cognitive processing therapist for online counseling.
Note:

We have tried, tested, and written an unbiased review of the best Therapy programs available online including Betterhelp, TalkSpace. Check out the
top 10 Online Therapy Programs
.